I bet I got your attention with the title. Yes?
Rihanna did wear JUST a robe as she met up with a friend in Milan for a dinner date. But this was not just any kind of robe. It was crafted in black lace and tulle, and it was extremely low cut. One wrong move and she would have easily exposed her breasts.
Not that Rihanna would care, of course. I mean, she has gone topless for photo shoots countless times, so what's one more indecent display. Right?
Together with the robe, the pop diva wore ripped skinny jeans and lots of high-shinenbling — mainly, a diamond choker necklace, a jeweled shoulder bag, and a pair of crystal-encrusted sandals. She even shared a very glamorous picture of the getup on social media.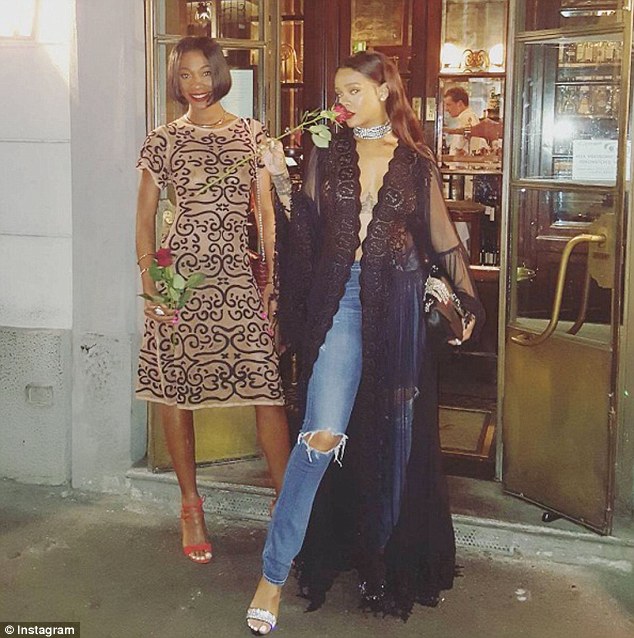 Rihanna and friend step out for dinner in Milan, Italy, on July 10, 2016
Will you dare wear a lace robe with nothing underneath to a dinner date like Rihanna here?
Most of us don't have Rihanna's bold confidence, so kudos to anyone who is brave enough to try. That said, I have nothing but praises for this woman. She looks good even when the outfit doesn't. That isn't the case here, of course. This outfit is 100% on-point. It's romantic, feminine, and sexy.
On a side note, several people managed to decode Rihanna's getup. Well, most of it, at least. The jeweled purse in her hand is from Alexander McQueen. It is very fancy. Check it out below: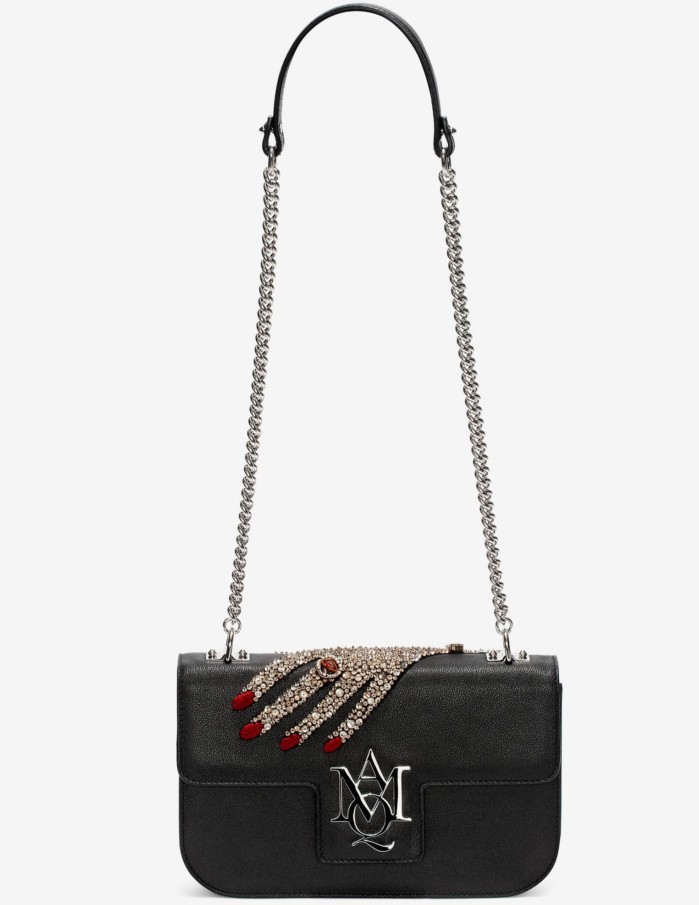 Alexander McQueen Jeweled Hand Insignia Chain Satchel, $2695
I couldn't find any details on her choker, but the sandals are from Giuseppe Zanotti while the jeans are from Citizen of Humanity (sold out). Here's a closer look at those heels. They're crafted from suede leather and feature irresistible Swarovski detailing on the front straps: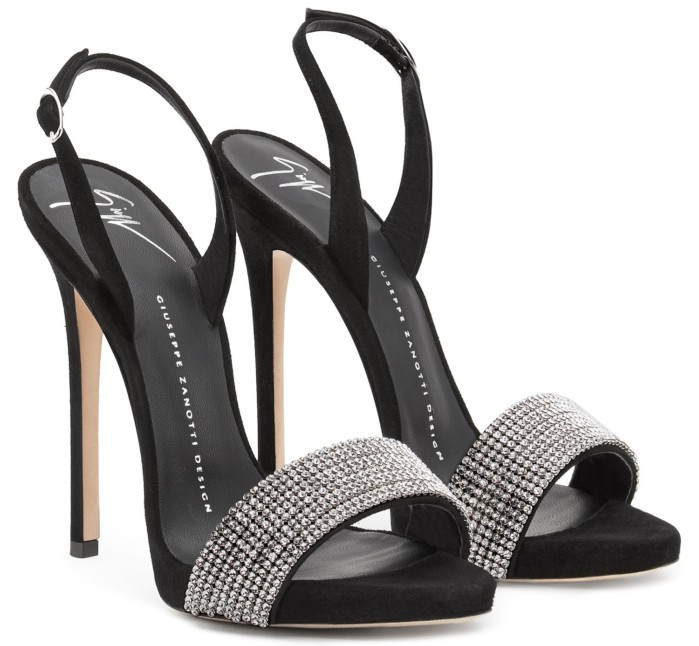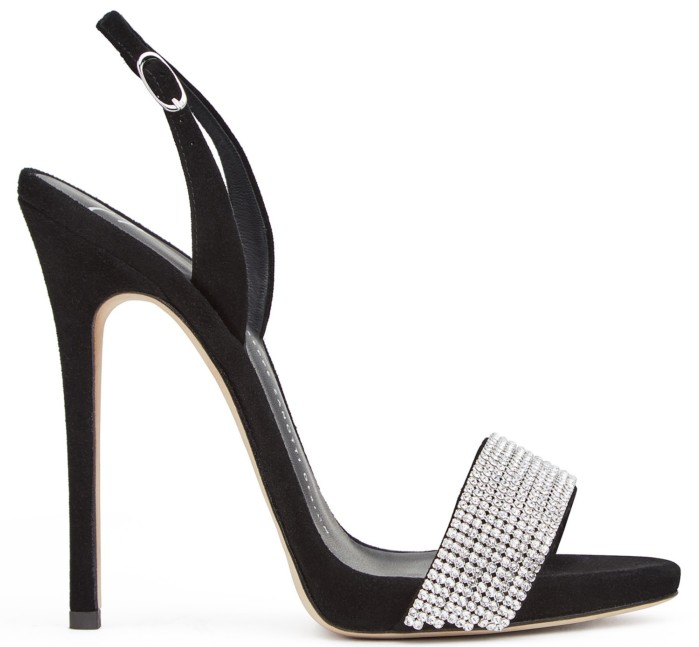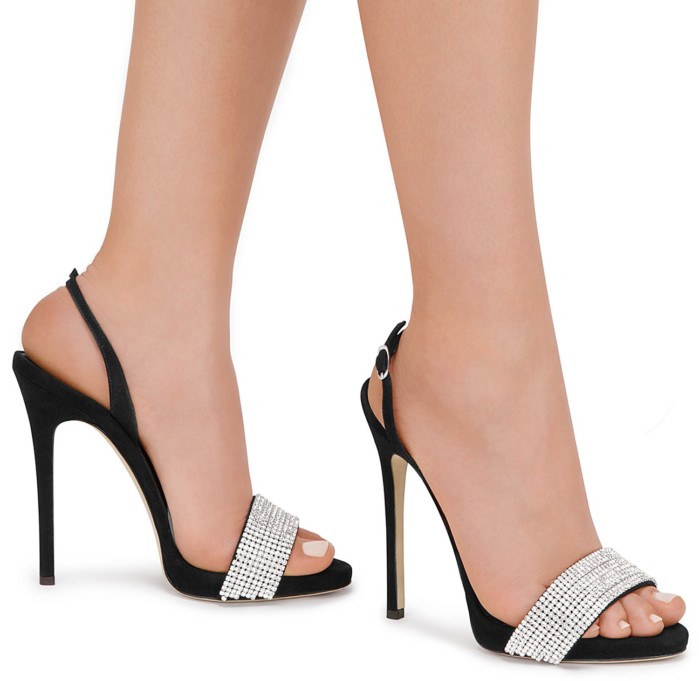 Giuseppe Zanotti Sophie Crystal Sandals, $995
The shoes are available on the Giuseppe Zanotti website. You may also get them in red suede over at Nordstrom. They will cost you about a thousand dollars.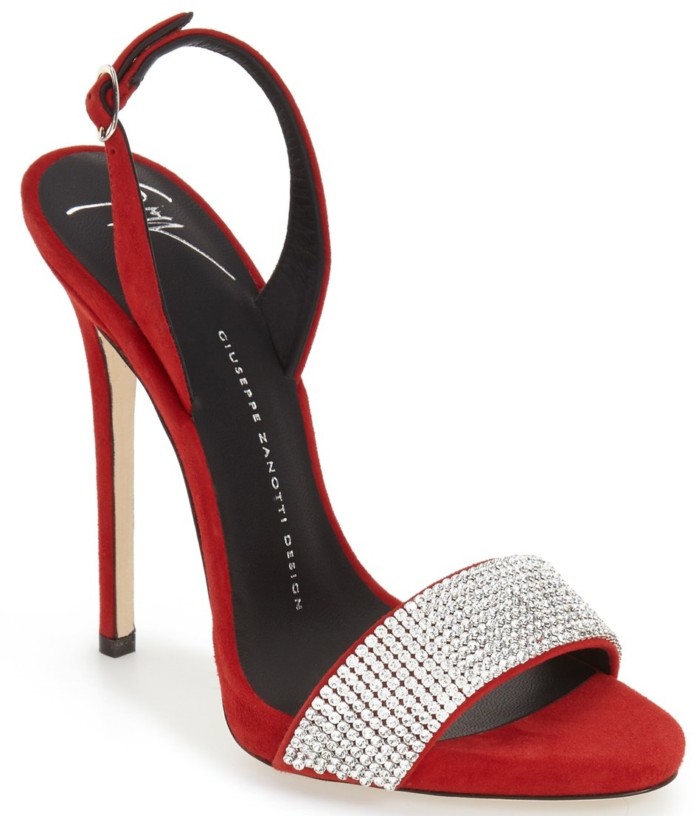 Giuseppe Zanotti Sophie Jeweled Sandals in Red Suede, $995
Back to Ri-Ri's style-icon appeal; here's proof that she can rock just about any outfit. These were taken when she was in Sweden last week. The odd ruffled yellow dress is from Vetements, while the boots are from Prada (sold out). I can't say I'm a fan of the frock, but it's amazing how she was able to pull it off.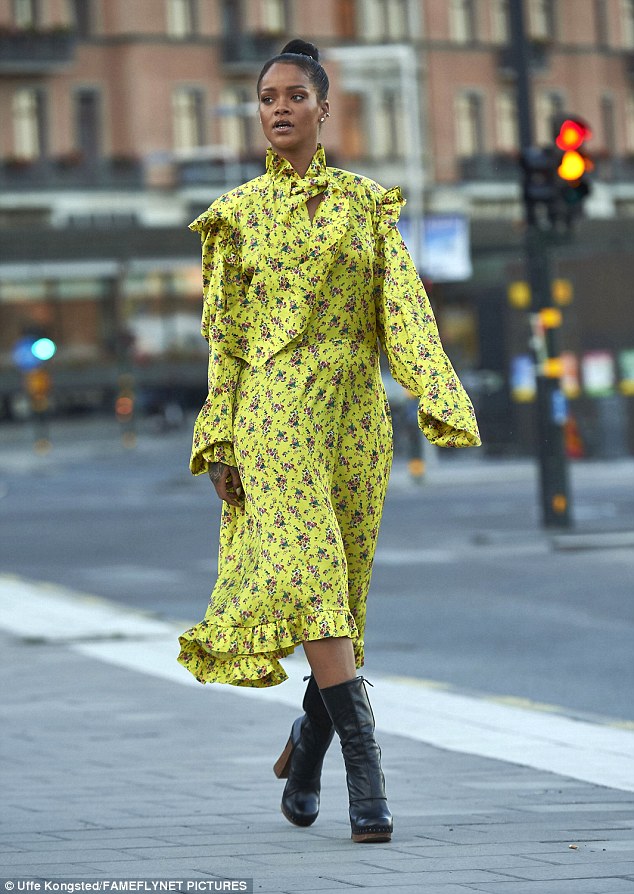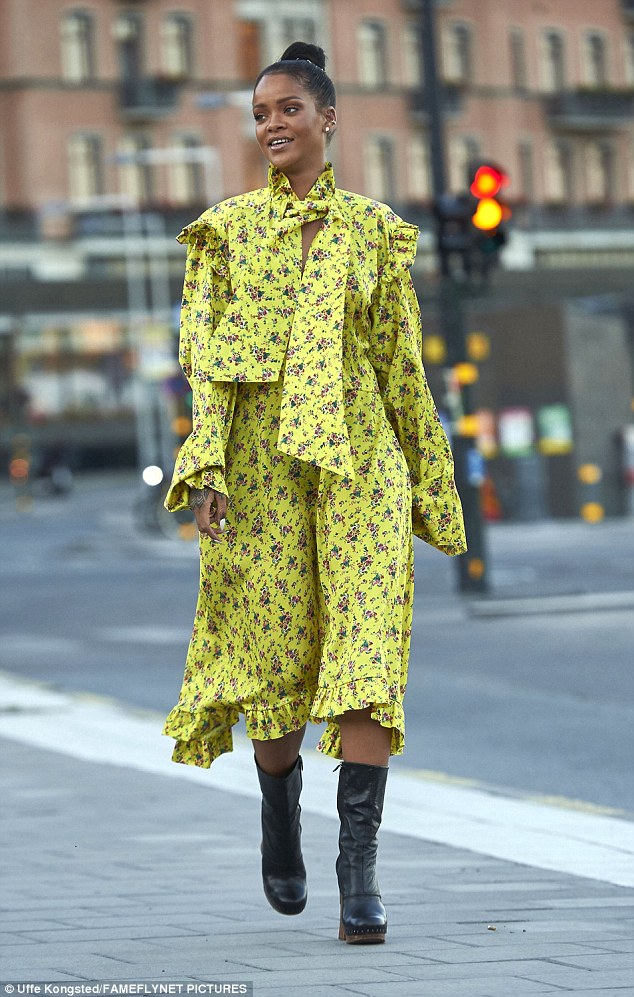 Rihanna wears Vetements while in Sweden on July 5, 2016
A polka dot version of the dress is available for pre-order at Matches. The boots are no longer available but I've included them below for reference.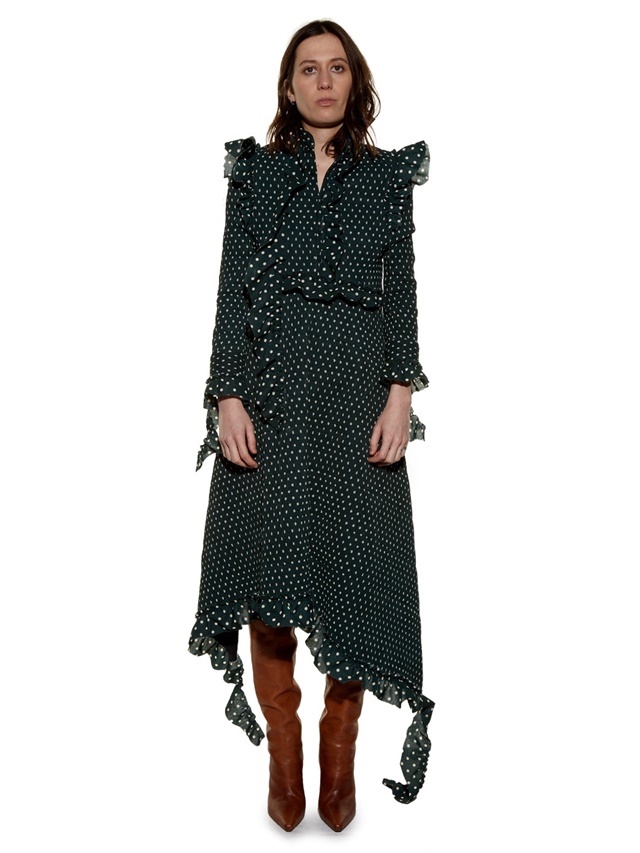 Vetements Ruffled Shoulder Polka Dot Dress, $4665 (pre-order)
Prada Leather Nail Studded Boots, sold out