Rihanna may be known for wearing outrageously sexy outfits to red carpet events (remember the sheer dress she wore to the CFDA Awards last year?), but during the premiere of the animated movie, Home, on Sunday, the singer was 100% prim and proper.
Ri-Ri, who is the voice behind one of the movie's characters, Gratuity "Tip" Tucci, wore a blush pink 60s-inspired maxi dress detailed with a pouffy skirt and black embroidery on the bodice. She complemented the number, which was very reminiscent of the dress from Breakfast at Tiffany's, with black pointed pumps and a neat top knot. Even her accessories were toned down to just a few but fine diamonds and pearls. Altogether, it was quite a conservative getup, and certainly not the kind of look we're used to seeing on the popstar.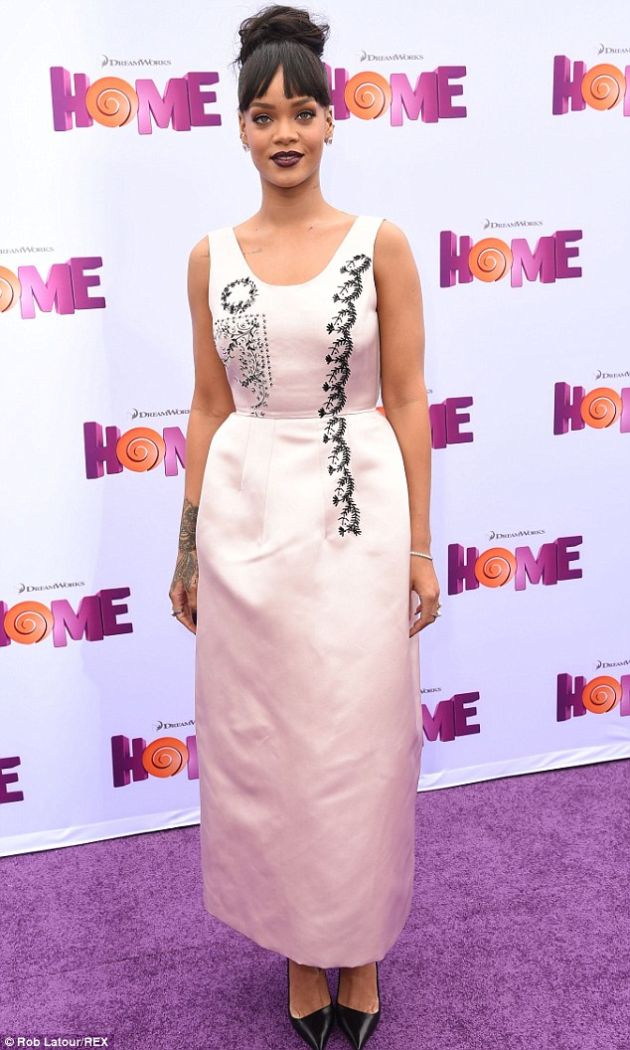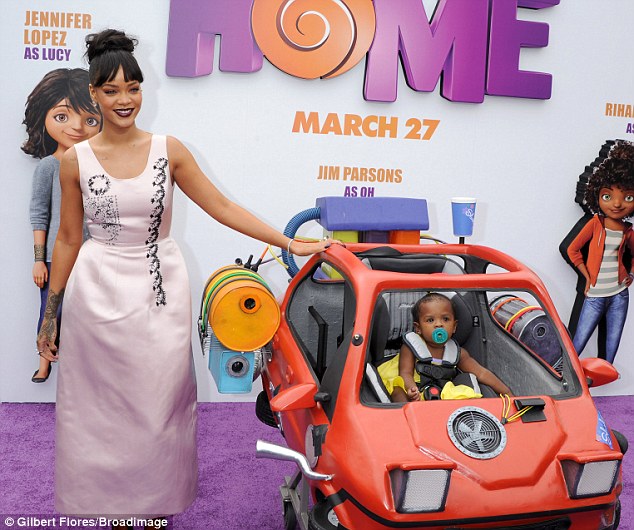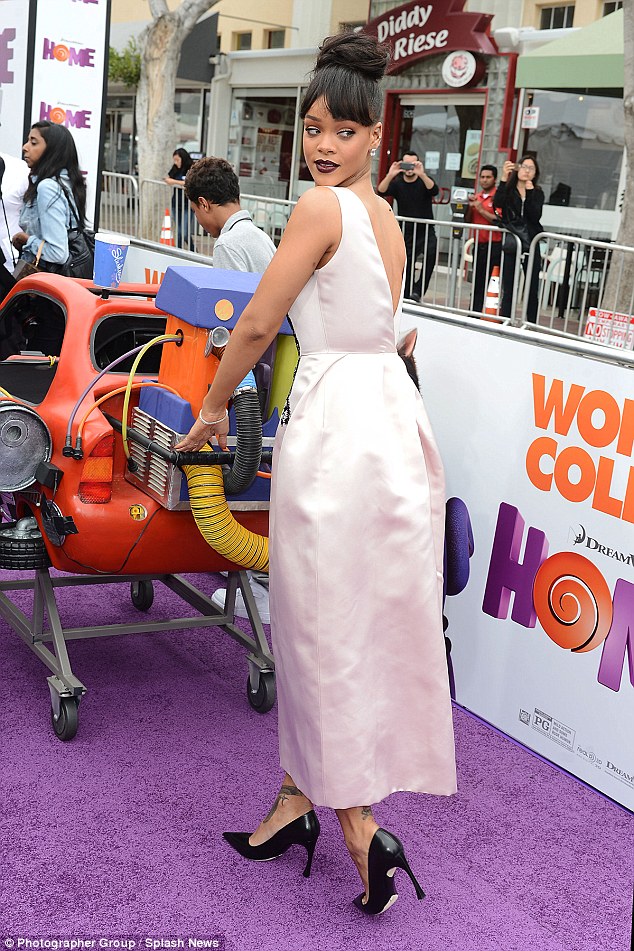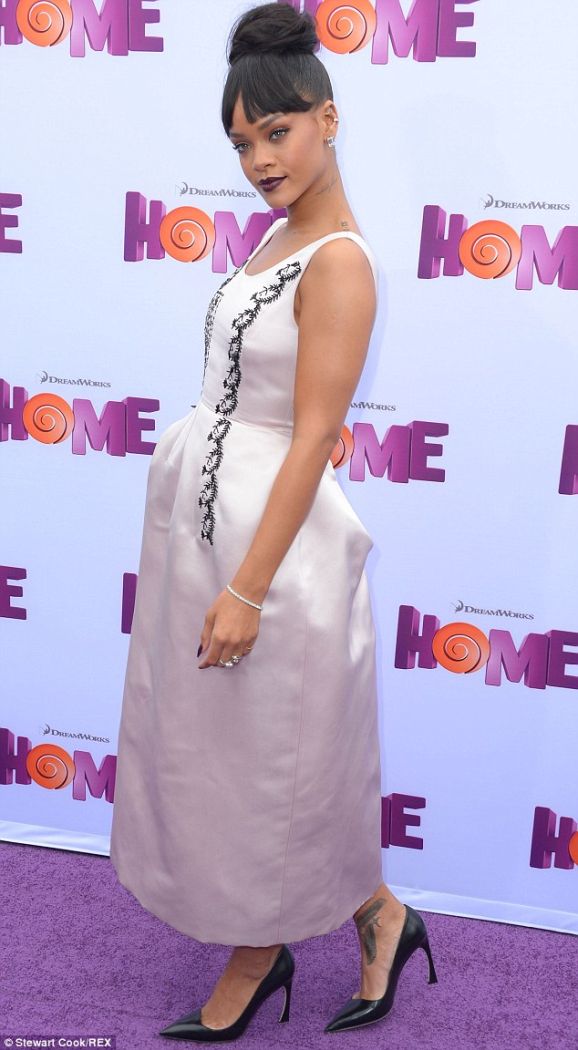 Rihanna attends the premiere of Home in Los Angeles in a prim and proper attire, March 22, 2015
How do you like Ri-Ri's outfit? Does it suit her or do you think she should have worn something else? Did she nail the look or fail it?
Rihanna wore Dior from head to toe for the occasion. If you're familiar with Dior's collection of shoes from the past few seasons, then you'd instantly recognize the uniquely shaped heels of her shoes. Most of Dior's stilettos come with heels that are flared at the bottom. There is also a very strong vintage-y feel to them.

A closer look at Rihanna's Dior pumps
I couldn't find Ri-Ri's Dior pumps online (they're from the label's fall 2014 collection), but here's a slightly similar style from Dior for your reference. This pair features clear flared heels and mesh like uppers: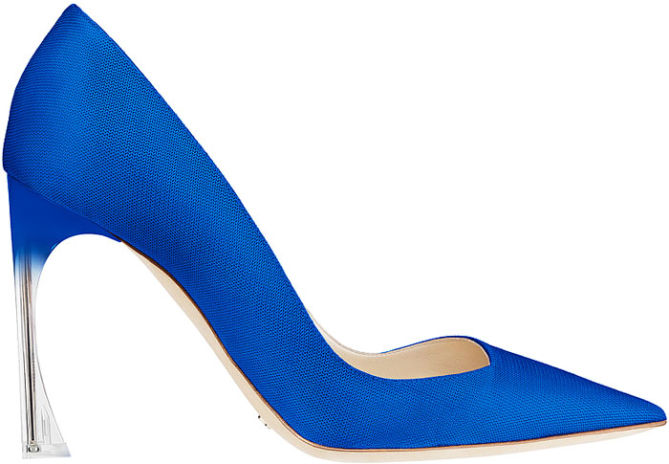 Christian Dior Flare Heel Pumps
If you fancy the shoes, you're free to search for the pair at consignment stores that sell pre-loved or off-season designer merchandise. You may also try out these other styles from Dior with the same flared heel design: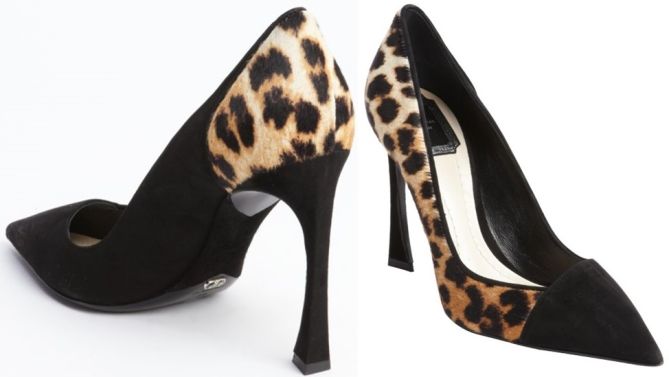 Christian Dior Flared Heel Leopard and Suede Pumps, $830 (was $1035)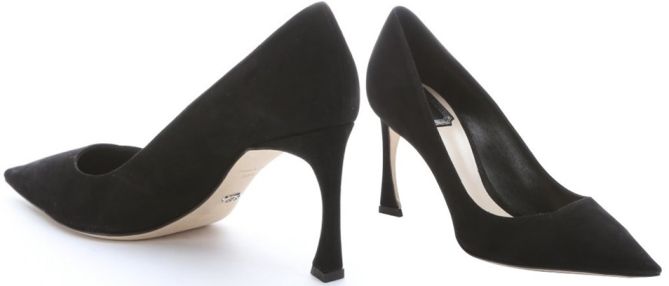 Christian Dior Black Suede Flared Heel Songe Pumps, $740 (was $925)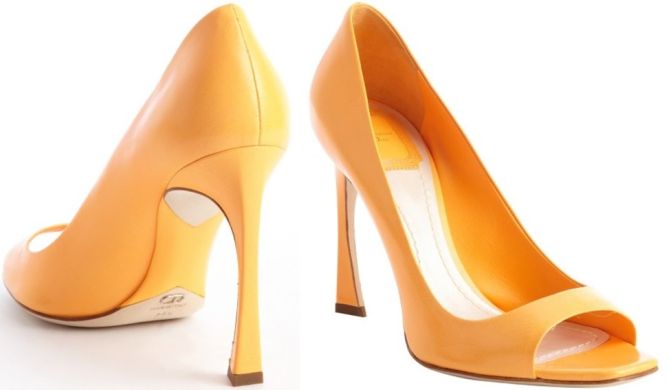 Christian Dior Flared Heel Peep Toe Pumps, $580 (was $1110)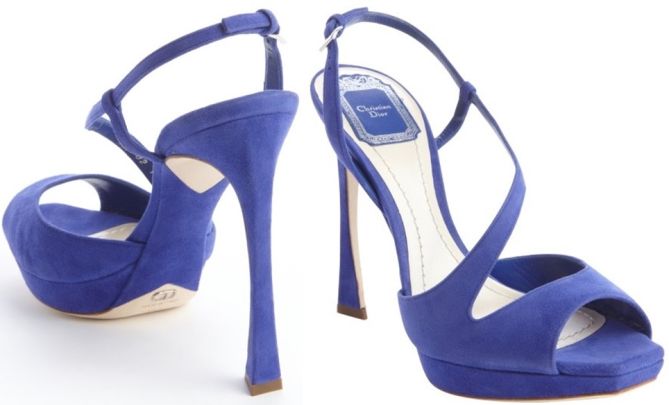 Christian Dior Flared Heel Strappy Sandals, $530 (was $900)