It's official. Wearing a loose button-down shirt and shorts is red-carpet appropriate.
That is, if you're Rihanna. You see, that's exactly what the pop diva wore to the Black Girls Rock! event held in New York on Friday.
Yes, a very informal getup, indeed.
But here's the thing. Ri-Ri capped off the attire with a long fur coat, a bejeweled clutch, and a pair of exquisitely beautiful pumps detailed with pearls and crystals, so you could say she got away with it with no issues. She also complemented the attire with smoky cat-eye makeup and gold hair accessories. In a nutshell, Rihanna totally nailed her look for the evening.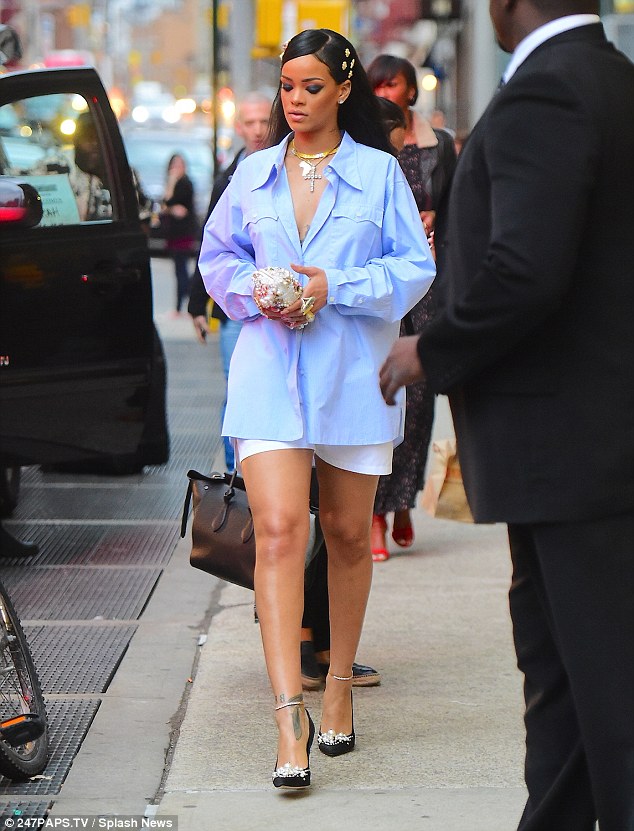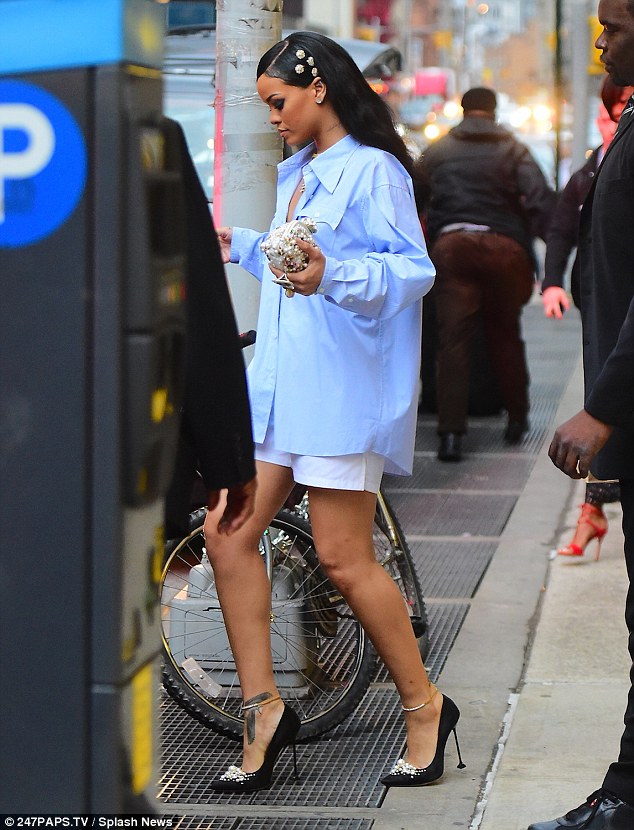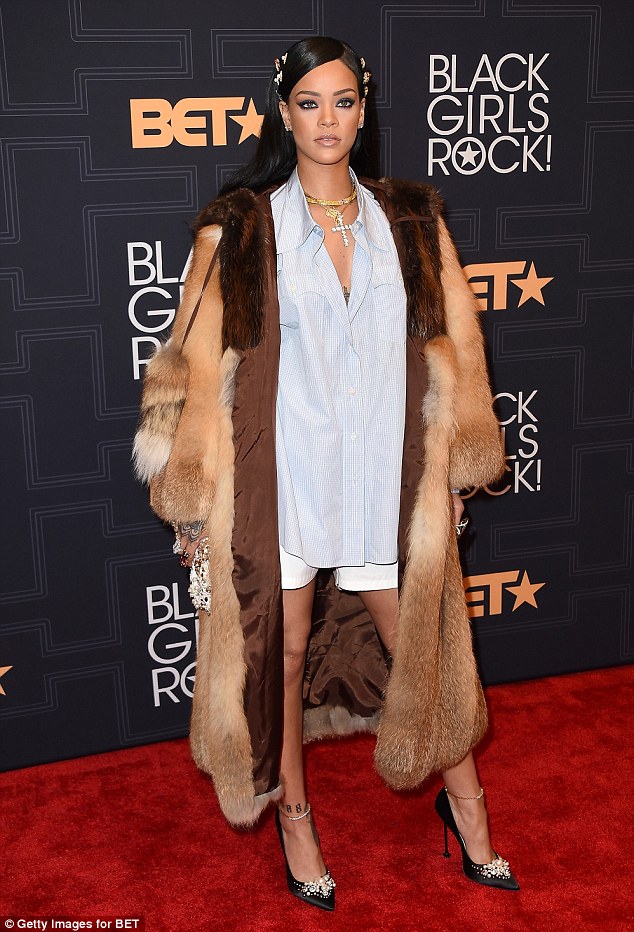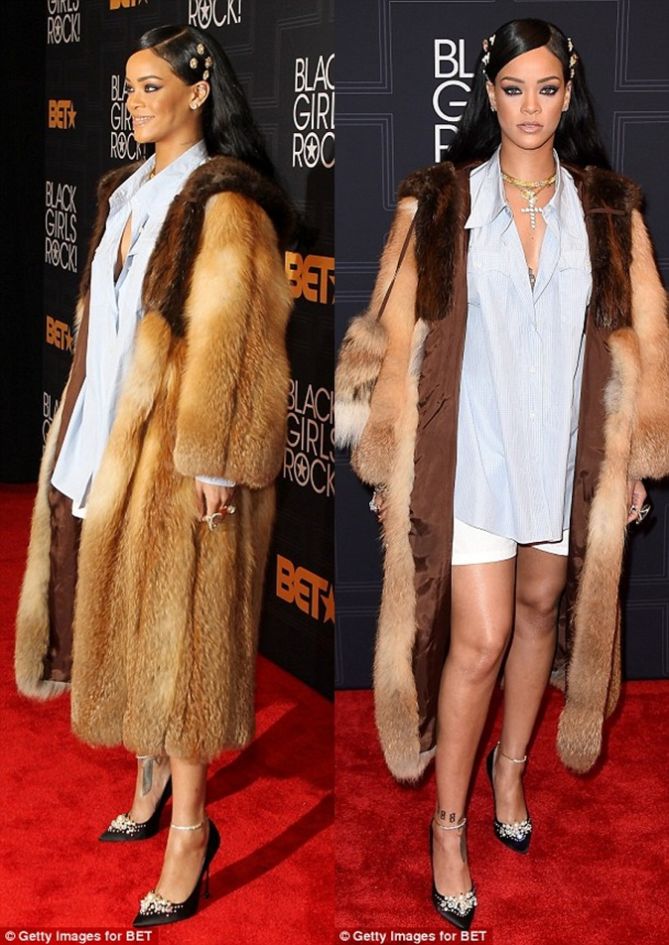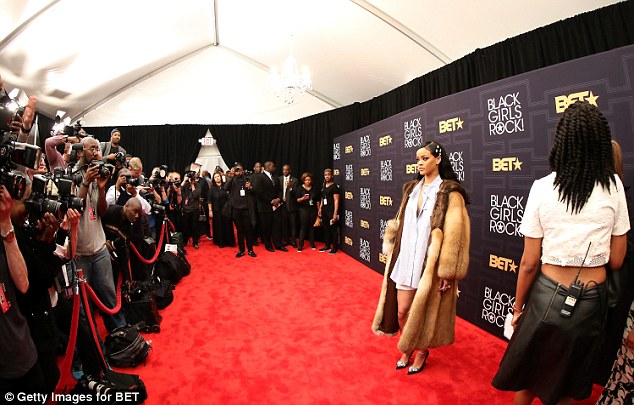 Rihanna attends the Black Girls Rock! event in New York City on April 1, 2016
What do you think of Rihanna's latest red carpet choice, ladies? Do you approve?
I think she looks fabulous! Don't you?
Sure, the shirt and shorts are very casual, but with the fur coat and those beautiful shoes, she looks totally glamorous. And then of course, the makeup and and hair look flawless.
That said, I am in love with her embellished pumps. They look exquisite and luxurious. And check out the shape of the heels. What a unique pair, indeed!
Sad to say, I had a hard time looking for them on the WWW. My guess is they're from Manolo Blahnik. Here's another pair of embellished pumps from the label I found at Savannah's. This one features the same flared heels as Rihanna's shoes: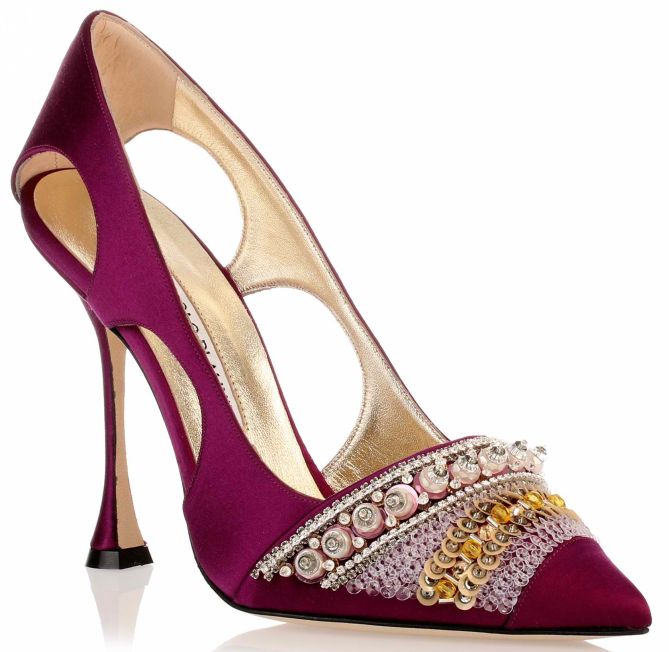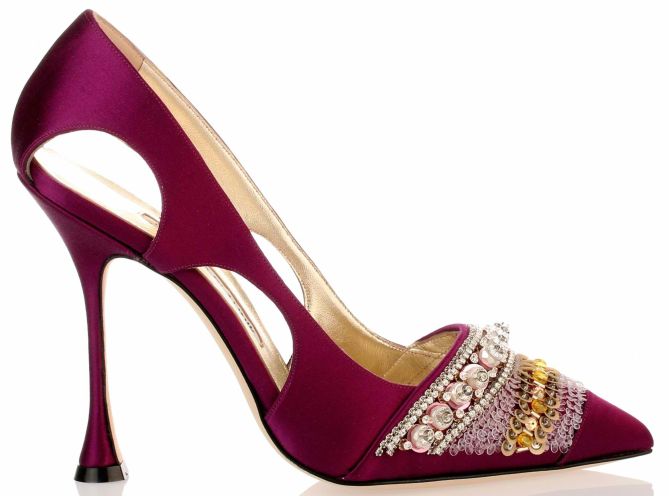 Manolo Blahnik Ravani Satin Pumps, $1210
What do you think, ladies? Are Ri-Ri's pumps from Manolo?
I definitely think so. But then again, I could be wrong. Because Sergio Rossi also sells pumps detailed with flared heels. Check out this pair that's on sale over at 6pm. This one is definitely more wearable. Would you agree?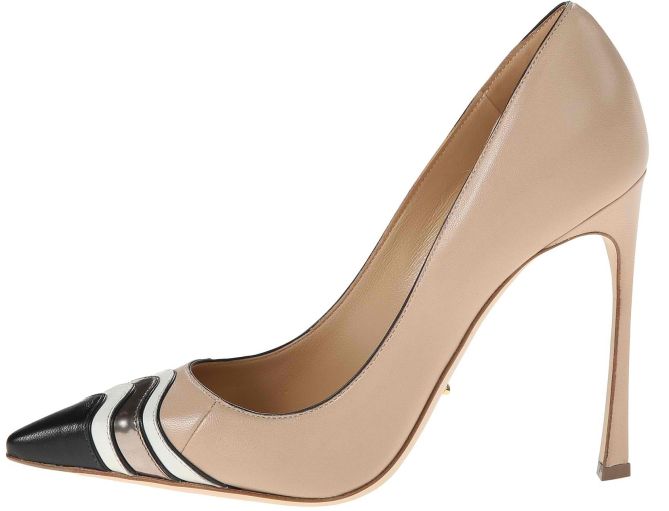 Sergio Rossi Eve Pumps, $508