Leave it to Rihanna to stop traffic. The pop diva put her best fashion forward on Sunday by slipping into a skintight sequined statement dress emblazoned with the words "You Will Never Own Me" on it. She complemented the piece — which was a Di$count Universe fall 2014 runway design — with sleek straight locks, a huge red cocktail ring, a quirky hand-shaped purse, and a pair of black ankle-tie sandals. The whole getup was fierce, edgy, and very sexy.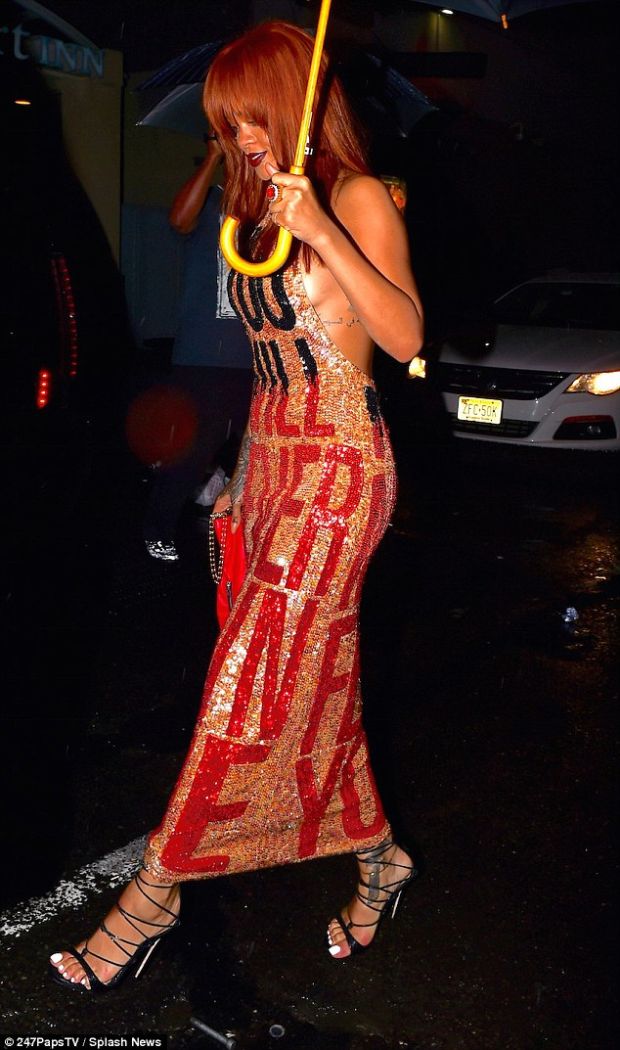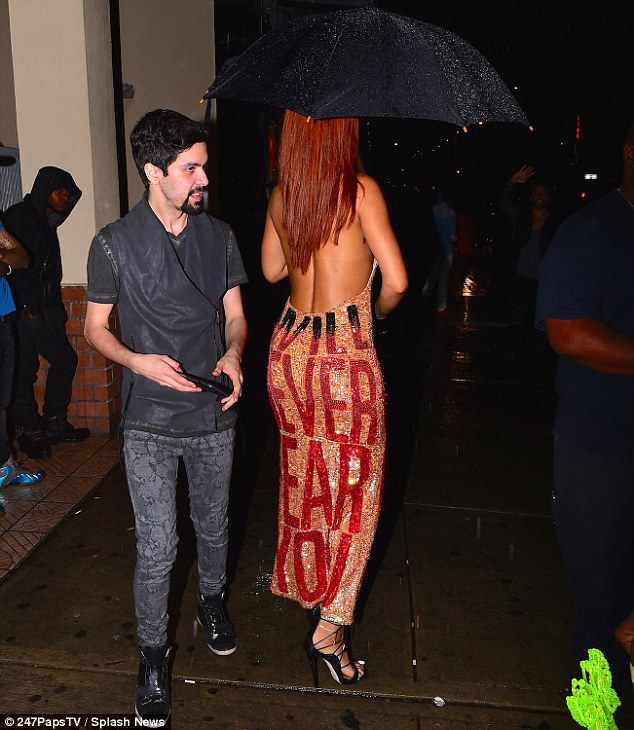 Rihanna heads into Escuelita Club in New York City on May 31, 2015
You have to hand it to Rihanna, because she can look good in practically anything. Kesha wore the same dress earlier this year, but she didn't look  as fabulous.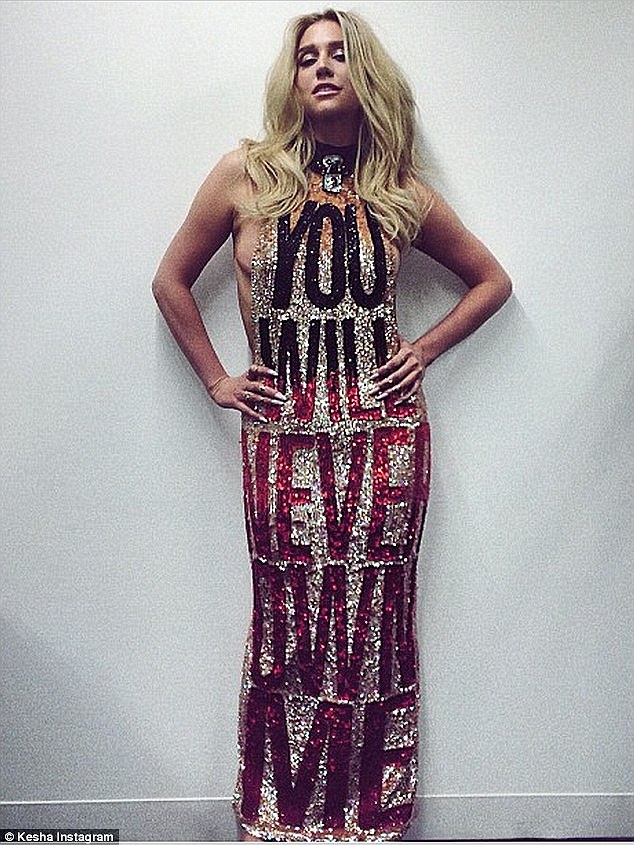 Kesha wore the same dress and shared it on Instagram earlier this year
Personally, I think Rihanna's edgy hairstyle and raven color, as well as the on-point extras she used to go with the dress made a huge difference. The ring, the purse, and the sandals really brought the frock to the next level. Would you agree?
I couldn't find any details on Ri-Ri's ring and one-of-a-kind bag, but I did manage to find out that her fancy ankle-wrap sandals are from DSQUARED2's pre-fall 2015 collection. Here's a look at the pair for you. They're crafted from snakeskin material and feature thin tubular leather straps that wrap around the feet all the way up to the ankles. They also feature 120mm-tall heels (that's about 5 inches) and 10mm-thick platforms: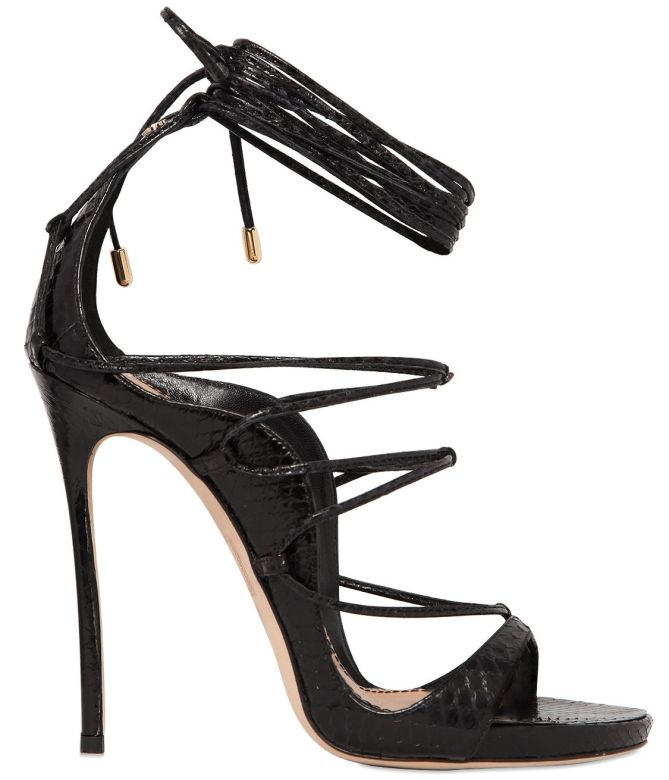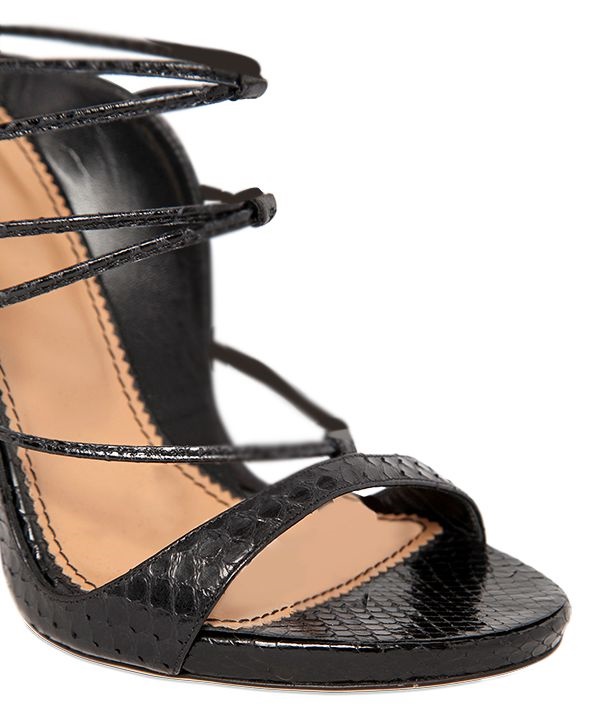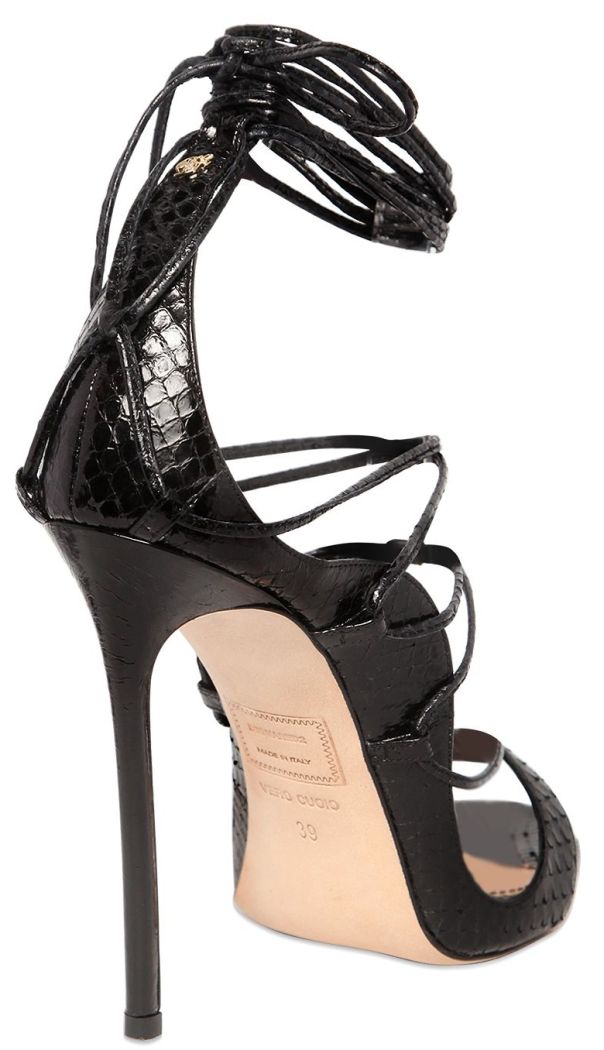 DSQUARED2 120mm Ayers Snakeskin Lace-Up Sandals, $1380
Really sexy, right?
You can grab Rihanna's sandals if you want a pair for yourself. They retail at a pricey $1380. Wear the shoes to give any outfit a boost.