Rihanna's back, and she's looking exquisite in waist-high denim boots in the pages of British Vogue. Unlike her unapologetic display of nakedness on the cover of Lui Magazine back in 2016, this editorial — her fourth for the English publication, if I'm not mistaken — involves less skin, and is more high fashion. She still exposes her derriere and goes topless, but it's done in a tasteful way.
If you read the issue, you will find the singer talk about her (design) collaboration with shoe legend, Manolo Blahnik, and the story behind those waist-high denim boots.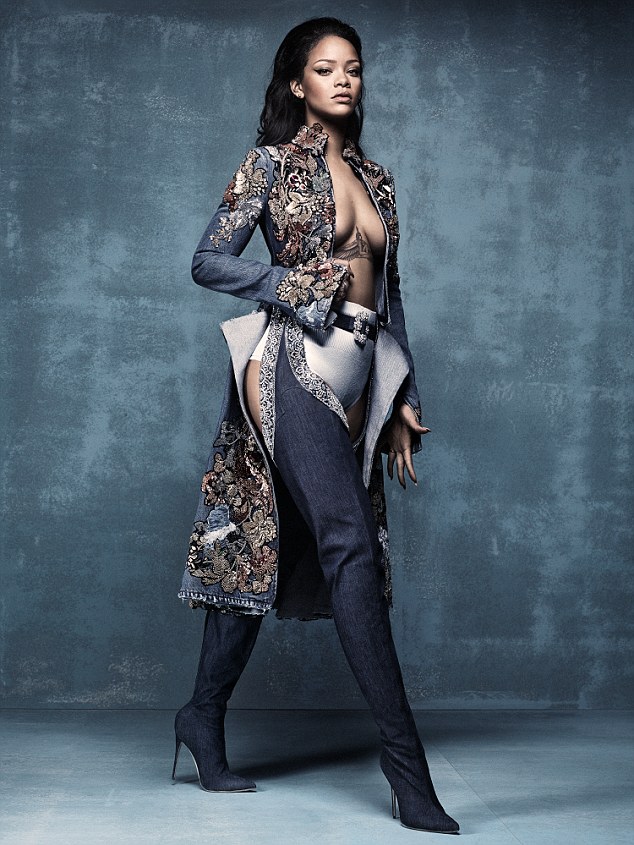 Rihanna lands the cover of British Vogue for the fourth time, April 2016
She looks really classy in these photos. Would you agree? They're a far cry from the shots she did for Lui, which were very, well, er, bold.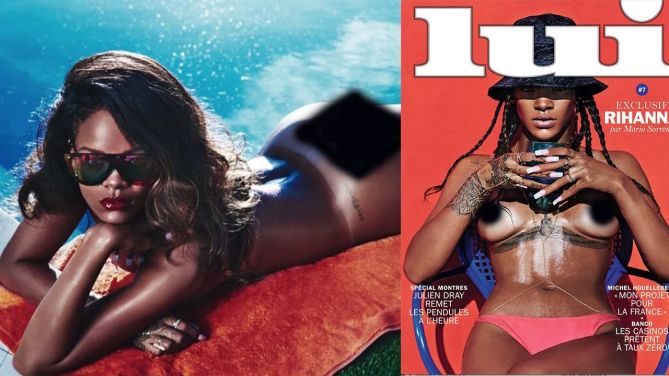 Rihanna dares to bare it all for Lui Magazine's April 2014 issue
I love Rihanna. She's so comfortable in her skin. She oozes with confidence, and nothing is sexier than that.
Now back to those waist-high denim boots. Yes, they are waist-high. And yes, Rihanna designed them with Mr. Blahnik himself. The butt-exposing pair is not a closet staple, but they're the kind of boots you wear if you want to make a statement. The singer also admitted that she'll only wear them on dates wherein the goal is to end up in bed. Talk about being candid!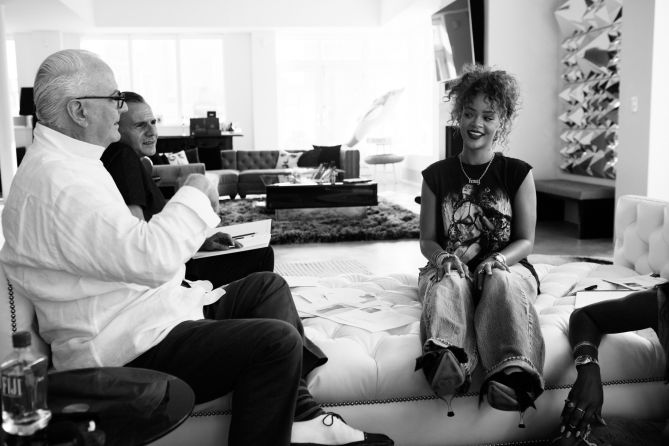 The Rihanna x Manolo Blahnik collection is called Denim Desserts, and will involve six shoe styles. Pricing will start at $895 and will go up as high as $3995. The limited-edition line will be released this coming May, so if you're a big fan and you plan on grabbing at least a pair from the collection, be sure to check out the Blahnik stores in New York, Hong Kong, and London.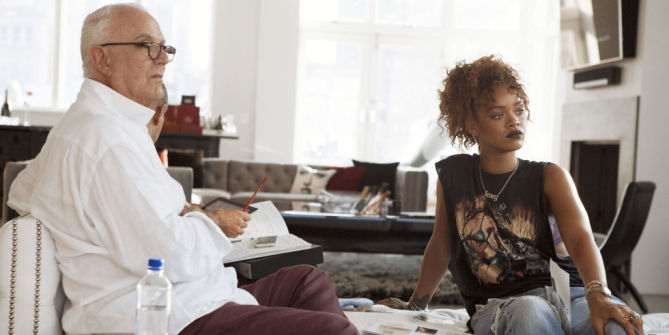 Rihanna collaborates with Manolo Blahnik for a one-off denim shoe collection that will be released this May
If you're dying to see the other shoe styles Ri-Ri will be launching on May 5, it's your lucky day because I managed to find these pics on the net. Be sure you have a thousand dollars lying around the house in a few months, because that's how much you'll be spending.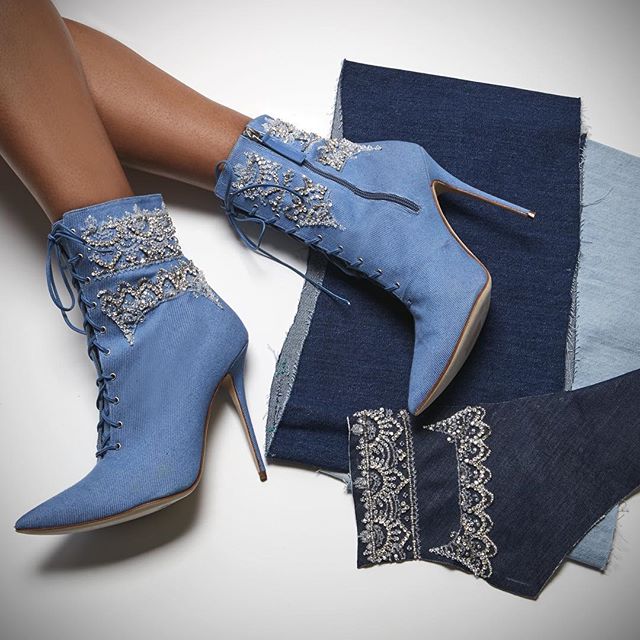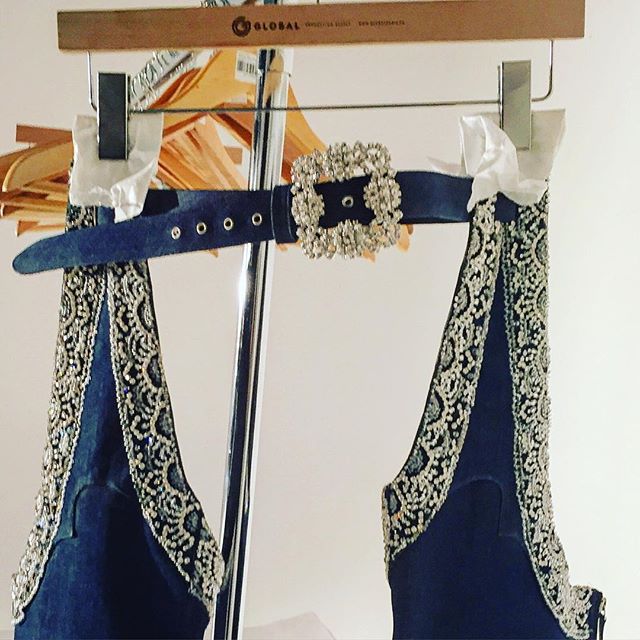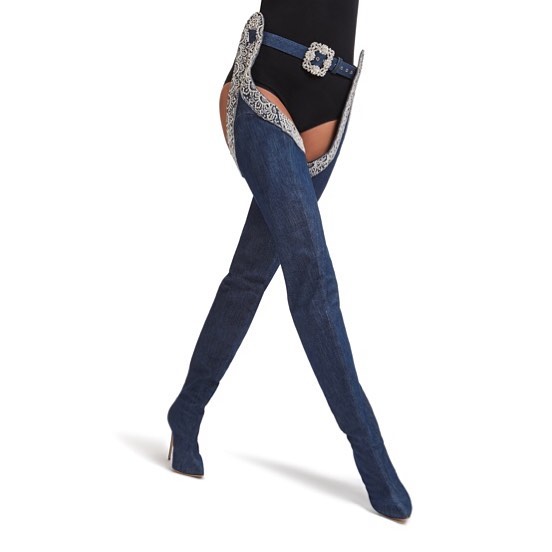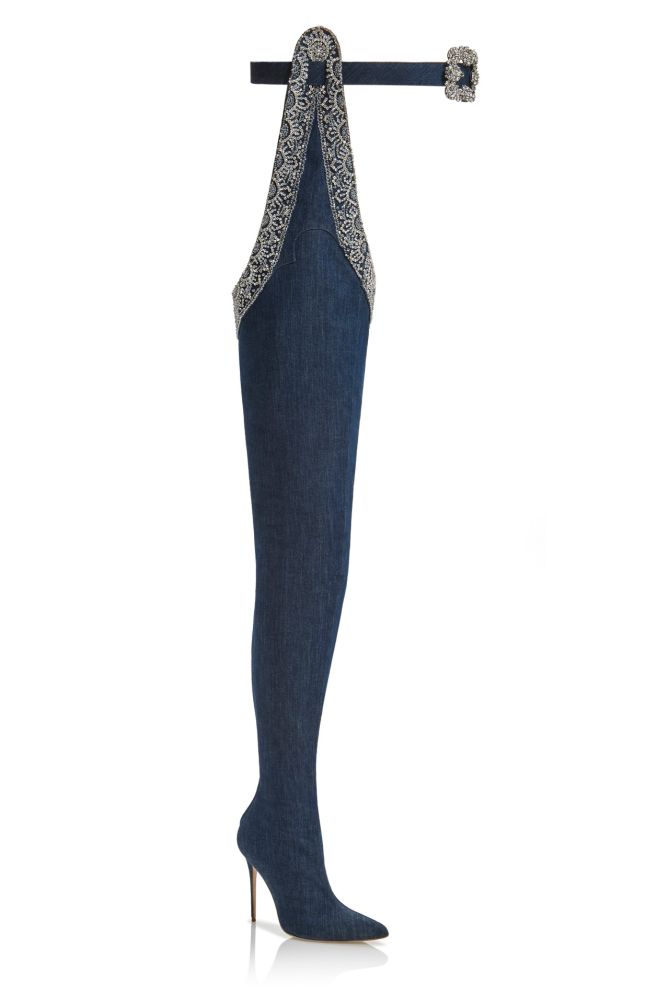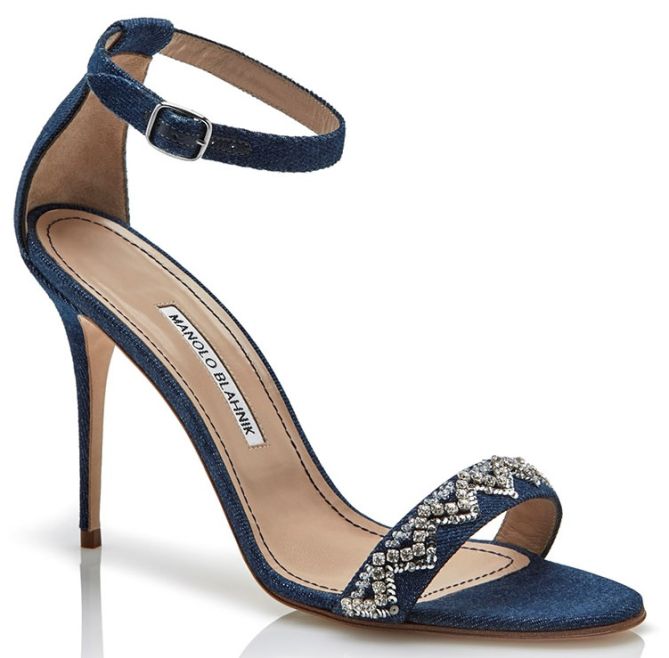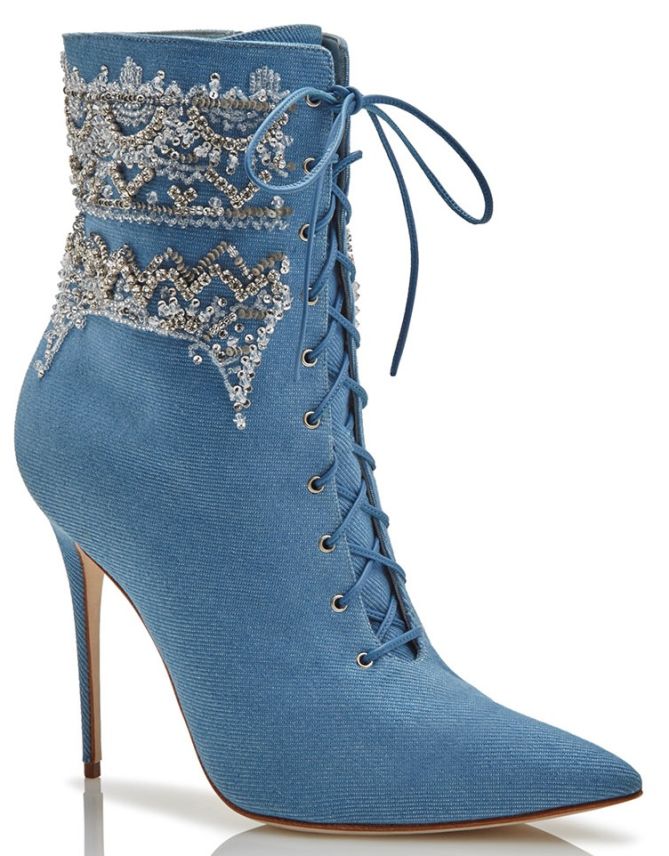 A sneak peek at the Rihanna x Manolo Blahnik Denim Dessert collection
I'd like to call this collection "dressed-up denim", specifically because of the embellishments. I wouldn't mind wearing them; even the boots! What about you?
If you like the idea of wearing embellished denim footwear, and you can't wait for May to come, try these options from Rene Caovilla, Christian Louboutin, Laurence Dacade, and Tabitha Simmons instead: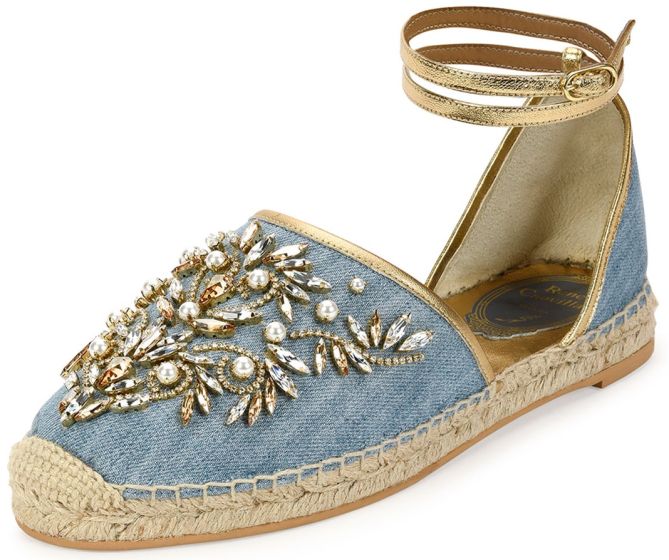 Rene Caovilla Strass and Denim Ankle Wrap Espadrilles, $1095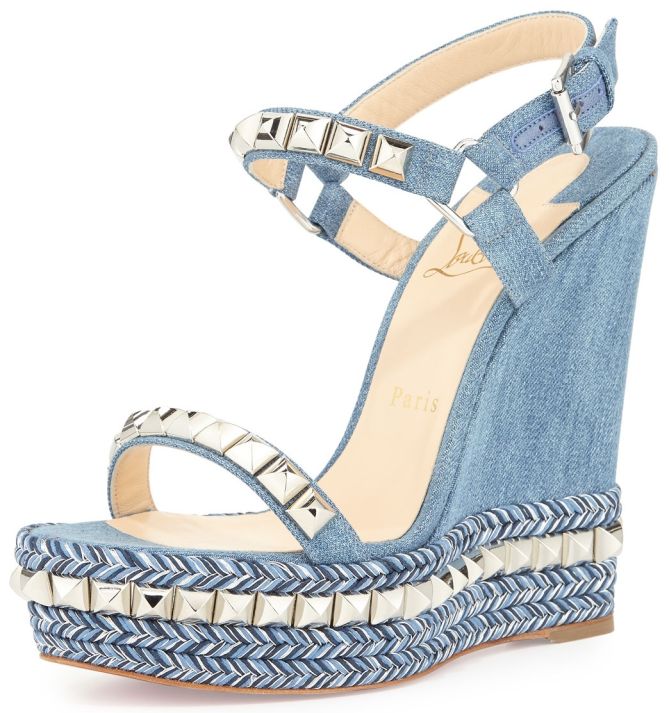 Christian Louboutin Cataclou Studded Denim Wedges, $795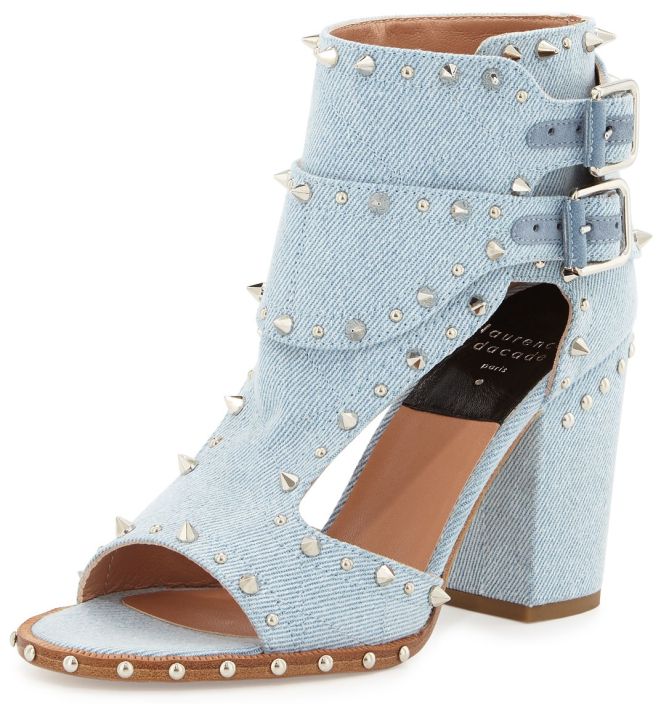 Laurence Dacade Deric Studded Sandals, $1015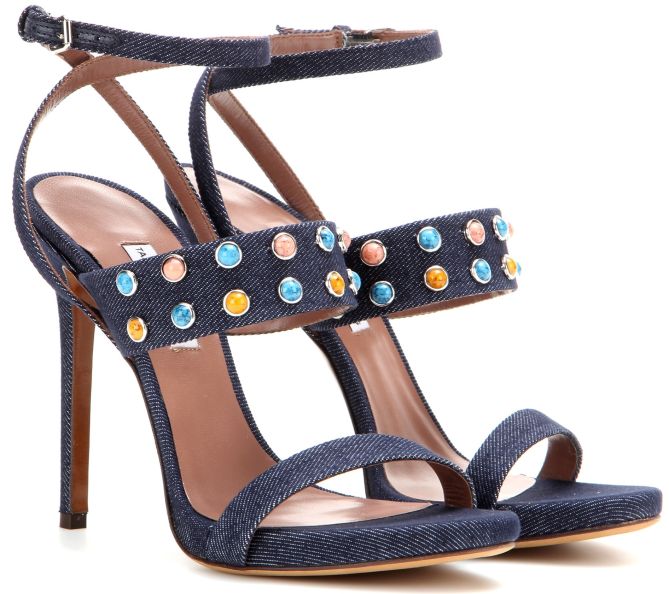 Tabitha Simmons Fayelinn Stone Denim Sandals, $360 (was $825)