There's a reason why Rihanna was named the CFDA Style Icon of the Year back in 2014. It's because she can make whatever she wears — no matter how silly or over the top — look cool.
On Friday, the singer was spotted arriving at JFK airport in a hodgepodge outfit of camou jacket topped over a black jersey shirt and loose boyfriend jeans. She then complemented the pairing with a trucker cap and a pair of chunky colorblock clogs. It was a very odd-looking attire — laid back, yes — but quite an unusual and un-glamorous mix. The clogs looked out of place and her jeans should have been folded up to show her lady ankles.
Nonetheless, the whole getup grew on me. For some reason, she still looked kinda cool in it. Check out Ri-Ri below, then tell me if you agree: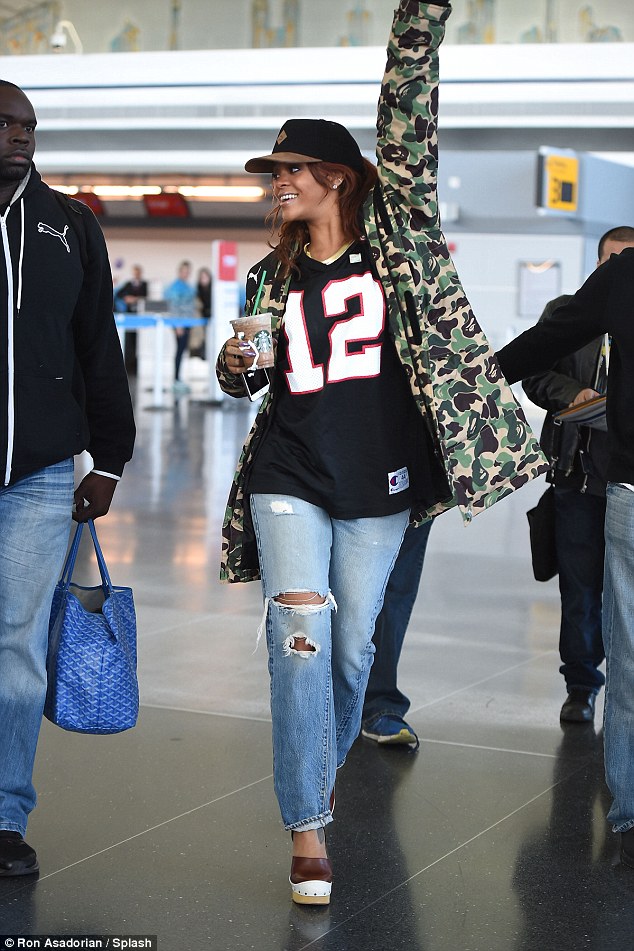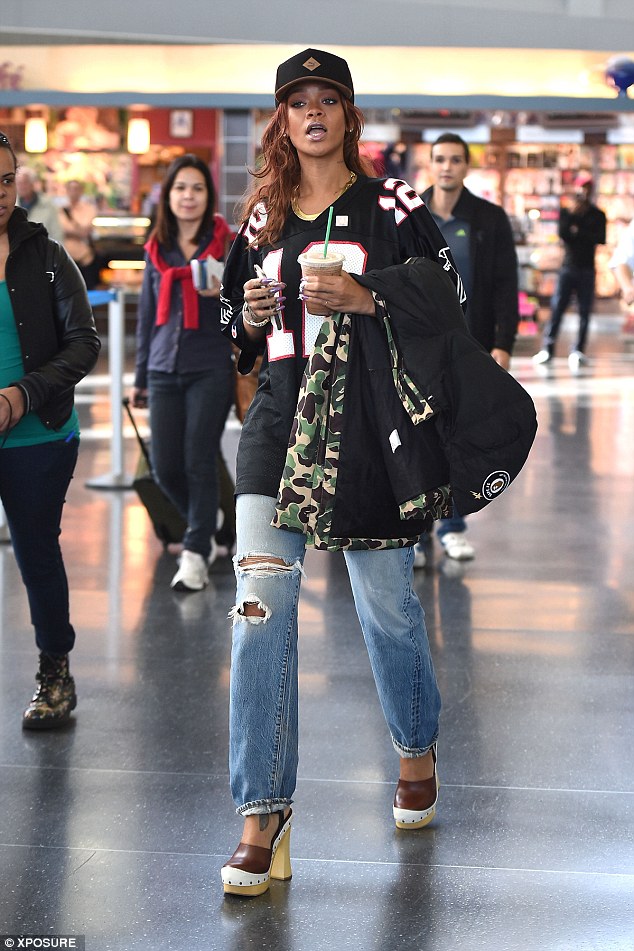 Rihanna arrives at JFK airport on May 1, 2015
Well, what do you think, ladies? Do you love her look or hate it?
Even if you can't bring yourself to dig the outfit, you have to admit, her clogs look interesting. They look catchy and they certainly elevated her look. Would you agree?
Rihanna's clogs are from Prada. I couldn't find them in the exact combination online, but below are other variations of the style for your reference. These "sandals" feature chunky 4.75-inch-tall slightly flared wooden heels and inch-thick wooden platforms. They come with thin ankle straps, studs around the midsection, and uppers crafted from two colors of leather. A patchwork variant can also be had (see below) if you fancy a more retro-looking pair: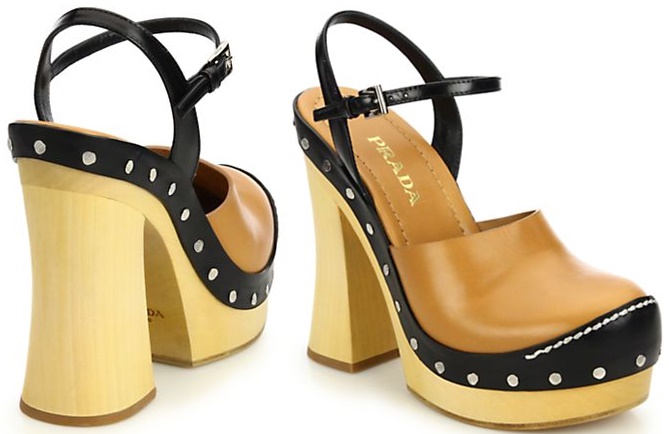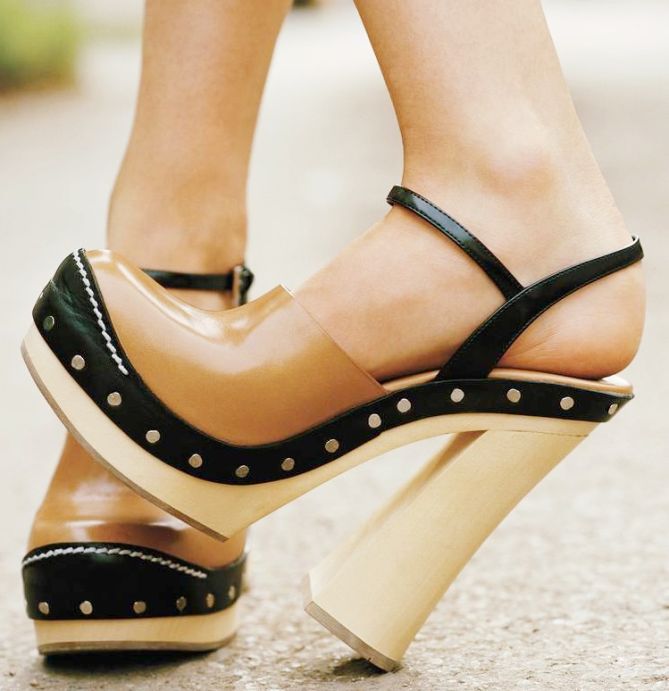 Prada Wooden Platorm Clogs, $990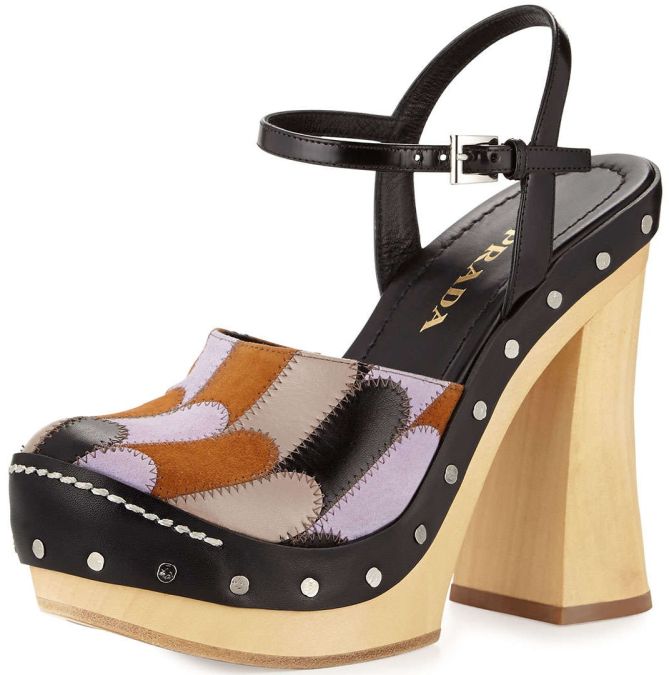 Prada Patchwork Wooden Platform Clogs, $990
If you're not into thick, heavy, clunky shoes, these Prada clogs will take some getting used to. If you're brave enough to give 'em a try, feel free. Otherwise, go with slim pointed mules.