There's a lot you can do with gorgeous footwear. They say you can get away with wearing a lousy outfit as long your shoes are divine — something that I find 100% accurate.
Take for example, the questionable shirtdress Rihanna wore to the 2016 Billboard Awards last evening. The pop singer arrived at the event in a brown silk number that was wrinkled in places. It also featured drop-shoulder sleeves that did little to flatter Rihanna's broad-shouldered figure. Thankfully, her footwear choice more than made up for the ill-fitting attire.
On Ri-Ri's feet were pointed and jeweled mules. They were delicate, ladylike, and simply pretty. And yes, they elevated Rihanna's mediocre pink-carpet style to perfection.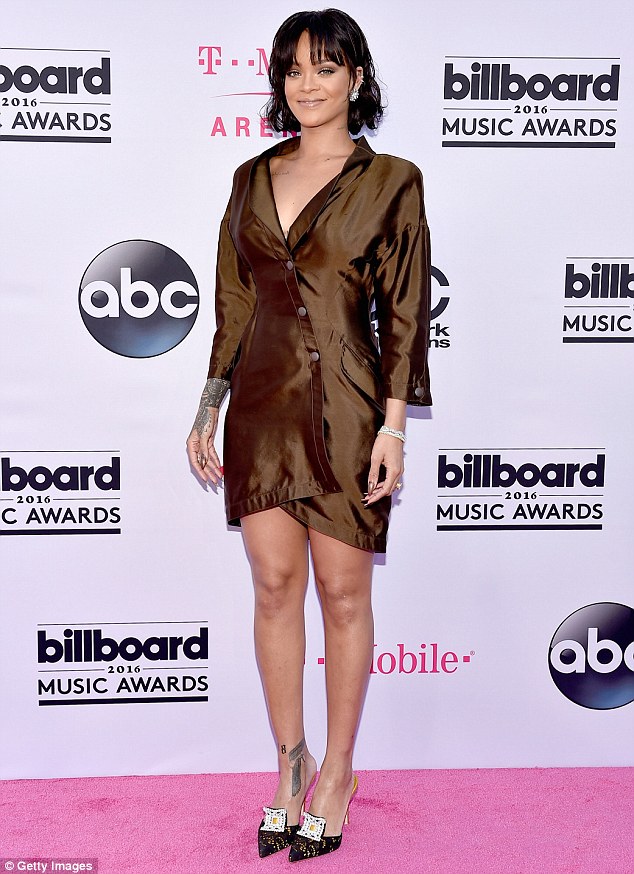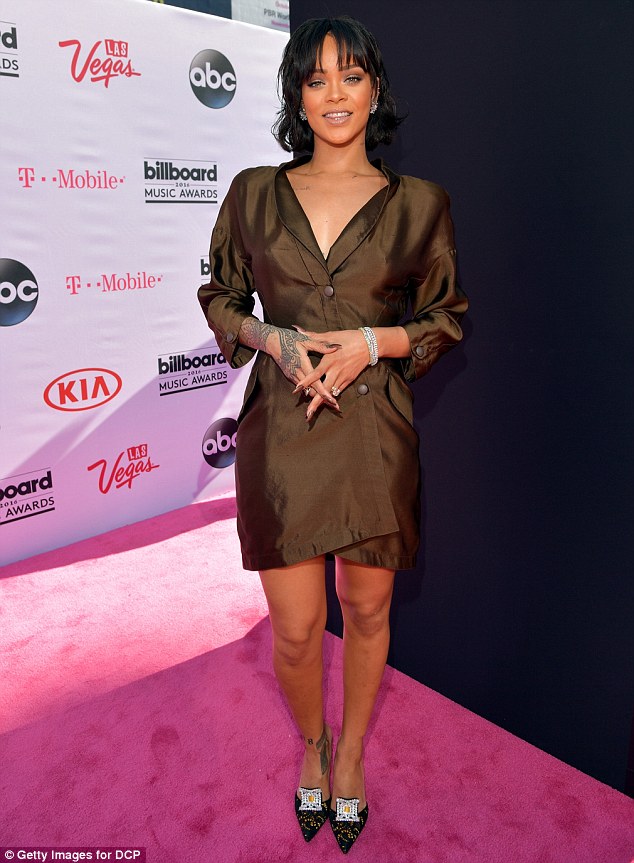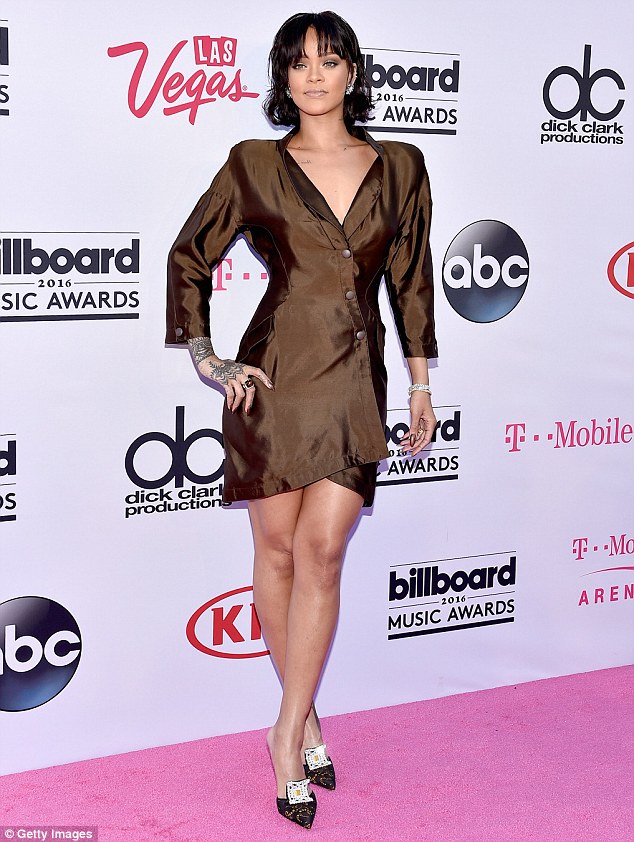 Rihanna attends the 2016 Billboard Music Awards in Las Vegas on May 22, 2016
How do you like Rihanna's outfit choice for the BMAs? On point or could have done better?
I say it's the latter. But I'm loving her shoes, that's for sure.
Ri-Ri's shirtdress is from Thierry Mugler's spring 1988 collection. Yep, it's an archive piece. If you fancy it, I'm sure it'll be easy for you to find a similar cut. Drop shoulder-sleeved dresses aren't exactly unique these days.
As for her fancy heels, they're from Manolo Blahnik — the Borli mules. They're no longer available on the web, but for your reference, here they are up close in blue and green satin: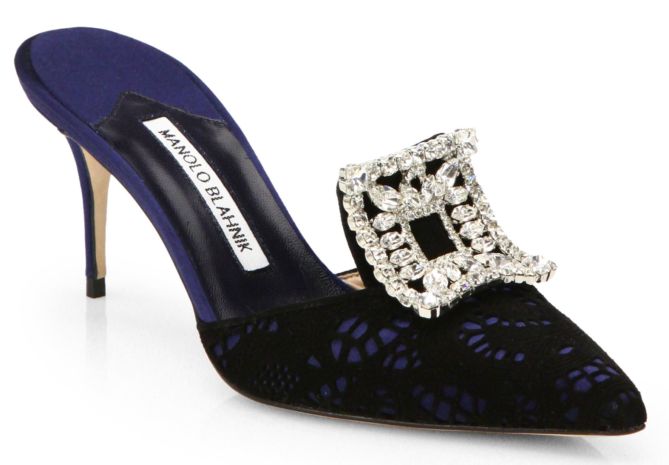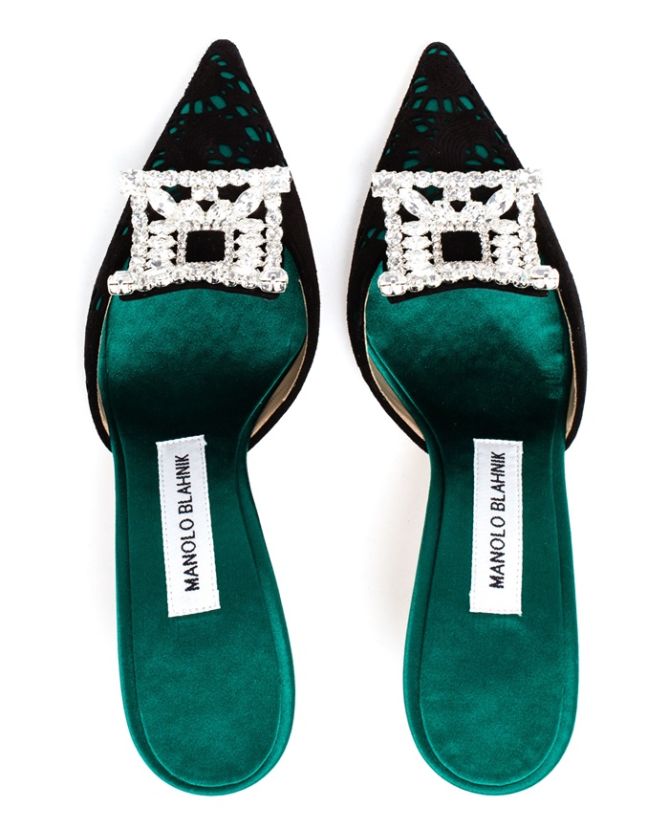 Manolo Blahnik Borli Mules, sold out
The Borli mules feature mixed media uppers of black crochet lace laid over colored satin fabric. They also come with very distinct and large crystal-encrusted square buckles that scream opulence.
If you fancy the Borli, then I have no doubt you'll want to own a pair of the "Zullin" satin pumps from Blahnik as well. They feature a flattering d'Orsay silhouette and come decorated with beautiful jewels at the ankle straps. Wear with a brown silk shirtdress to steal Ri-Ri's style: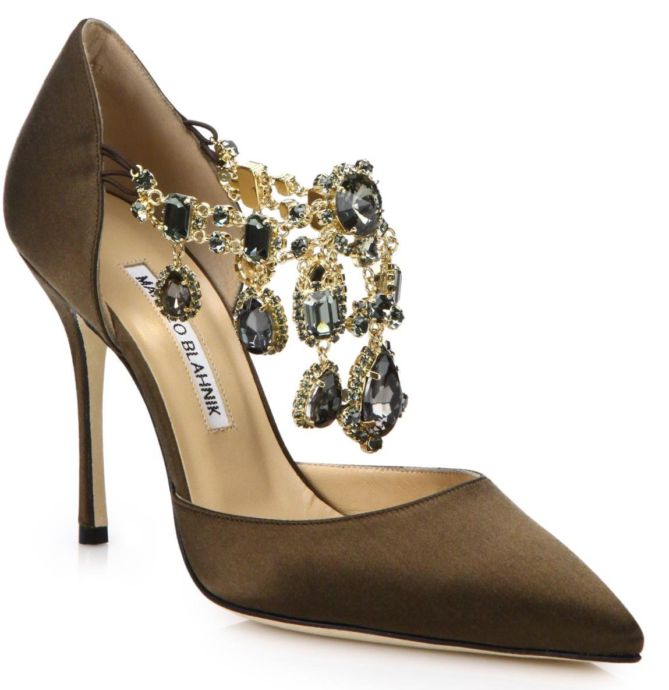 Manolo Blahnik Zullin Jeweled Pumps, $1285