If you watched the MTV Video Music Awards held in New York over the weekend, then you probably didn't miss the time Drake professed his love for Rihanna as he gave a speech before handing over the Vanguard Award to the talented singer. It was a very cute moment, with Rihanna playfully rolling her eyes as Drake said "she's someone I've been in love with since I was 22".
It definitely feels like something is brewing between the two. And if they've already hooked up, I really hope it's going to last. Drake seems like a good guy and we all know Ri-Ri deserves that.
Early this week, the two were spotted hanging out at Nobu in New York City. While Drake kept it casual in a jacket and khaki cargo pants, Rihanna was all legs in a white shirtdress belted at the waist. The collared piece was quite short as it hit just below her crotch. It was hard to figure whether the star wore shorts or just panties underneath, but I'm guessing it was the latter because she tried to hold the dress in place as she walked to the restaurant. The simple getup, was of course, made extra special by the accessories she used to go with — a tan belt, a light pink clutch, and some really flirty tasseled and fringed sandals.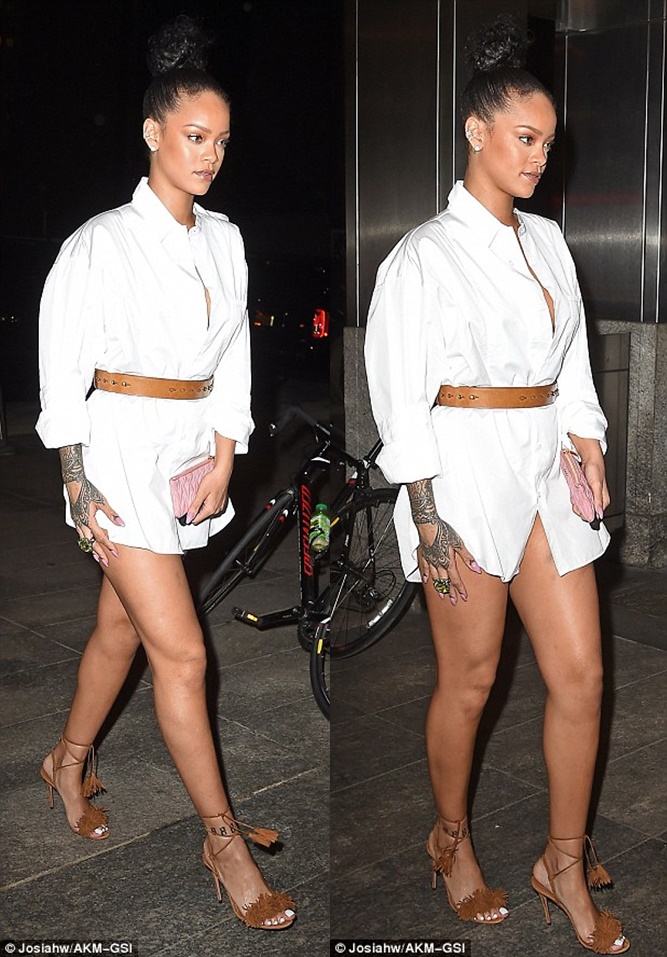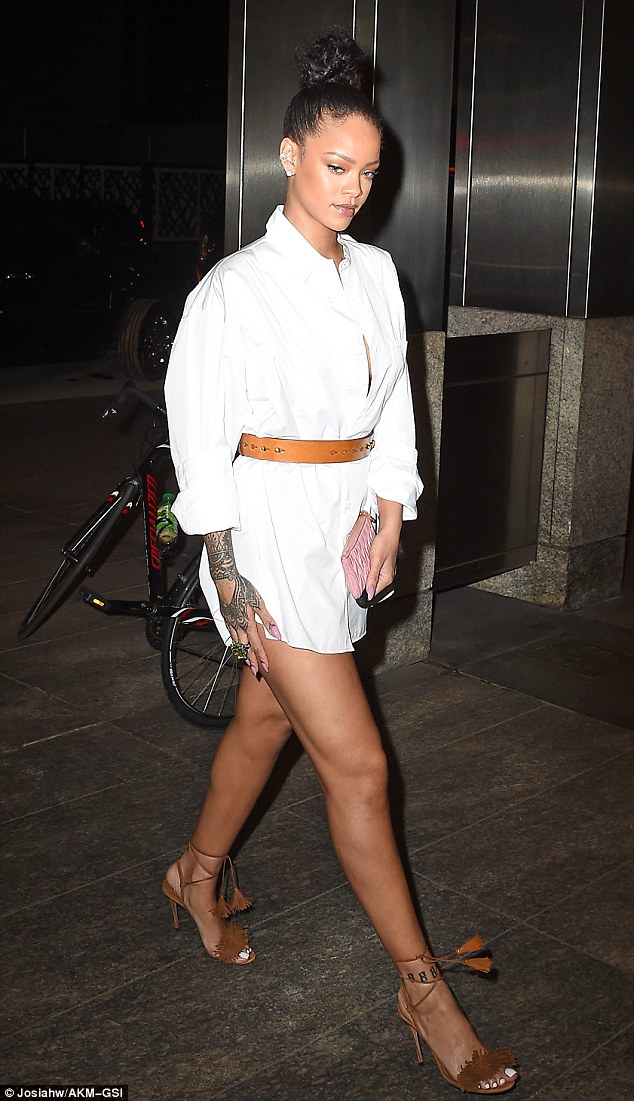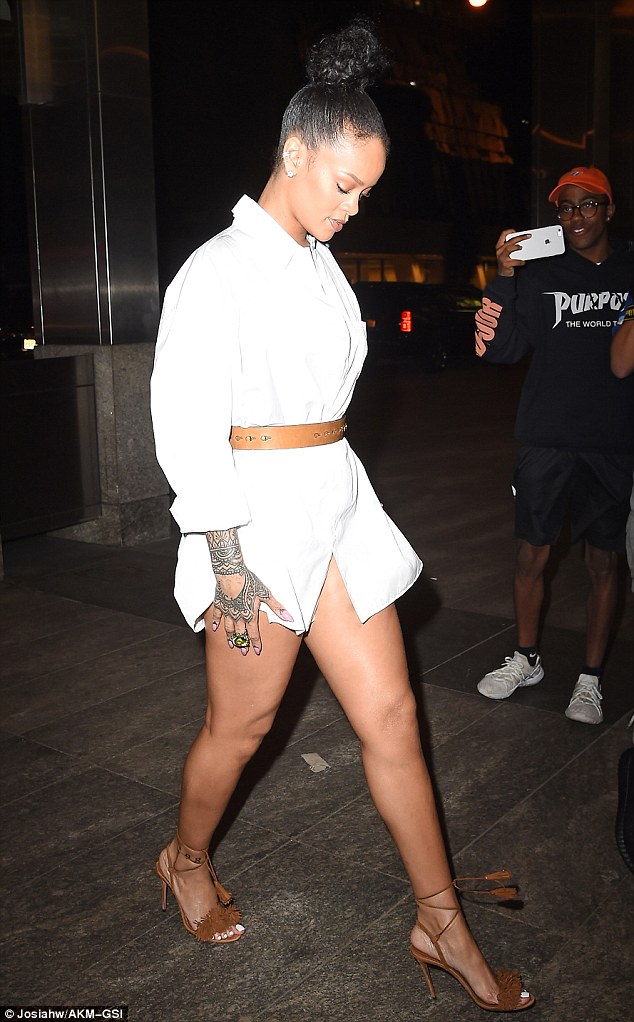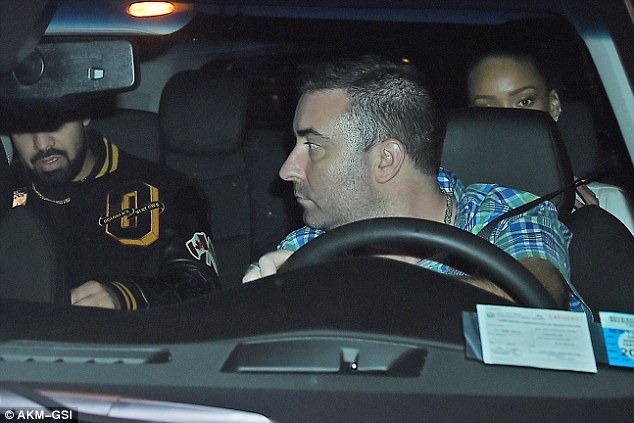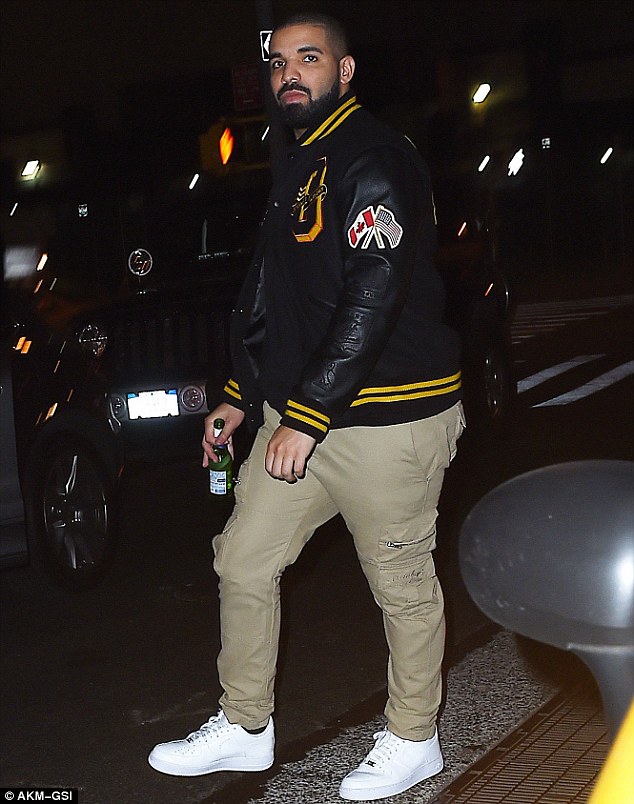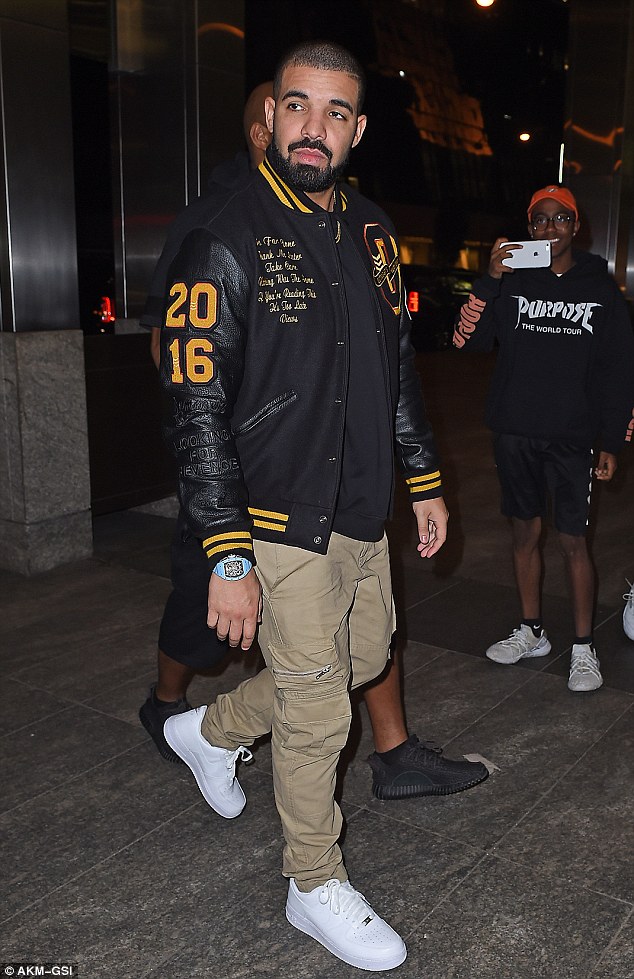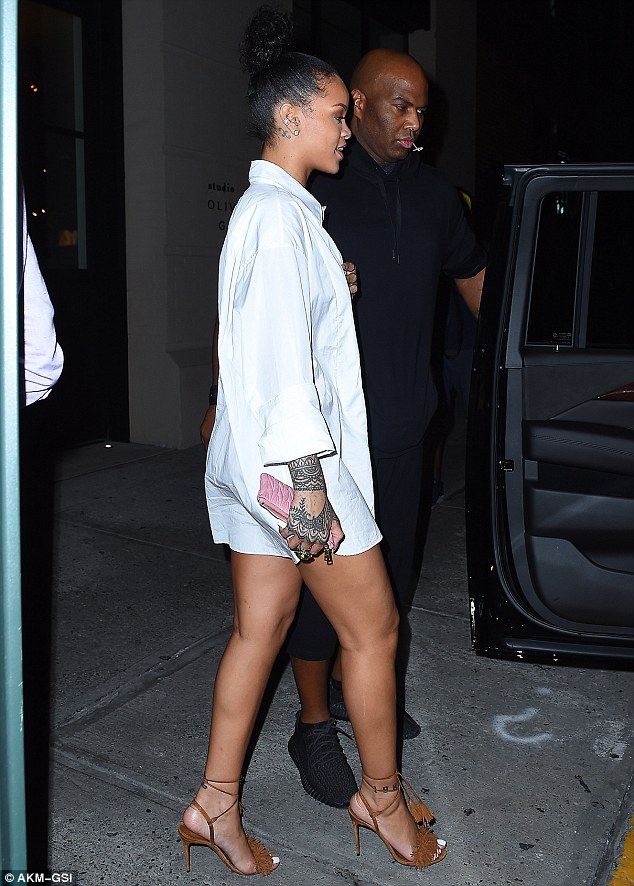 Rihanna and Drake step out on a date at Nobu in New York City on August 29, 2016
How do you like Ri-Ri's date-night style? It's simple but sexy. And let's admit it, Rihanna can rock just about anything with little effort.
As for the getup, I like it because it's easy to pull off and easy to copy. Simply grab your boyfriend's shirt and belt it on the waist. Taddah! You're all set!
To keep things extra interesting, take a cue from the style icon by teaming the shirt with standout heels. In Ri-Ri's case, it's a pair of "Wild Thing" sandals by Aquazzura. The style comes in two different heel heights, 3.5 inches tall and 4 inches tall. They're available in different colors and can easily be purchased online. Here are the red and bordeaux for you to check out: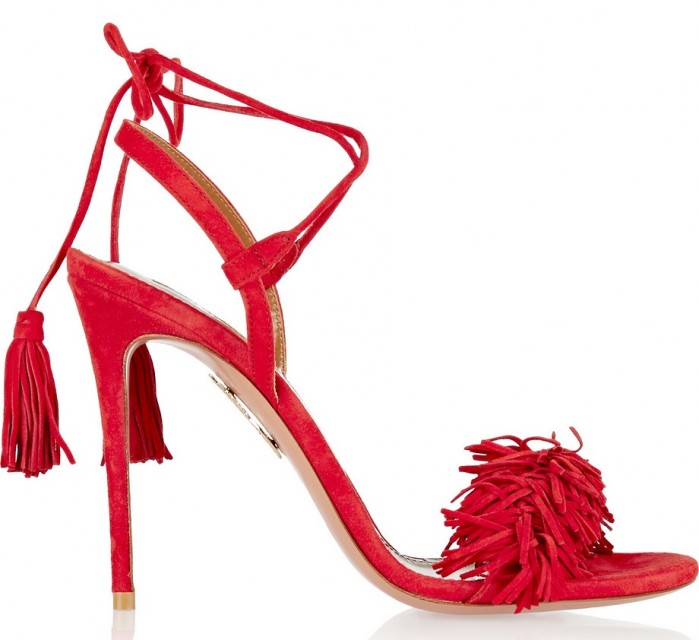 Aquazzura Wild Thing Sandals in Red, $785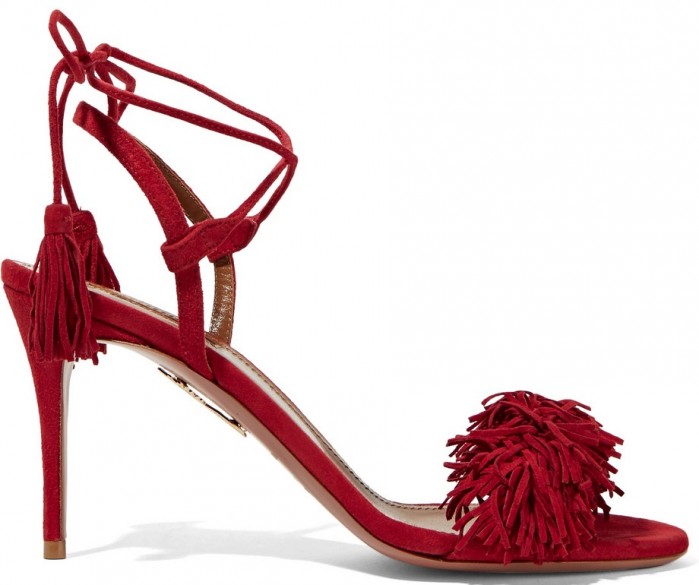 Aquazzura Wild Thing Sandals in Bordeaux, $785
Author: Lucia Srnová