Rihanna turned heads as she stepped out in Paris early this week. The singer and style icon wore a teeny-tiny off-shoulder bandeau that barely covered her breasts. With the piece, she rocked a printed split-front skirt, a fluffy and puffy velvet jacket, and a Louis Vuitton box bag. Capping off the mix were extra large hoop earrings and fur-detailed heels the screamed drama.
I would say the ensemble, which revealed her legs and taut stomach, was on the unconventional side. But since we're talking about Ri-Ri here, let's just say the diva managed to make everything look effortlessly fashionable. Check out her photos below, and then tell me if you agree: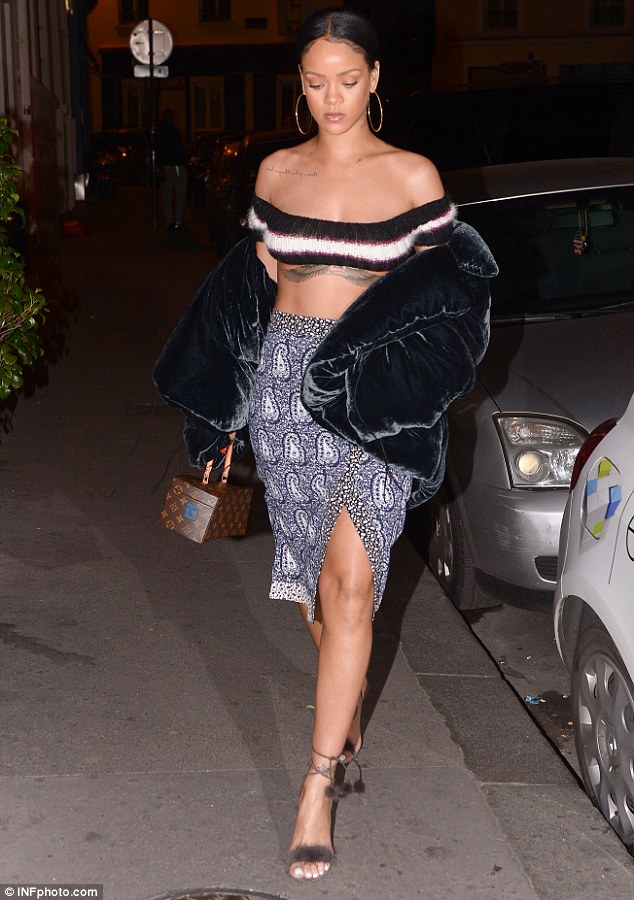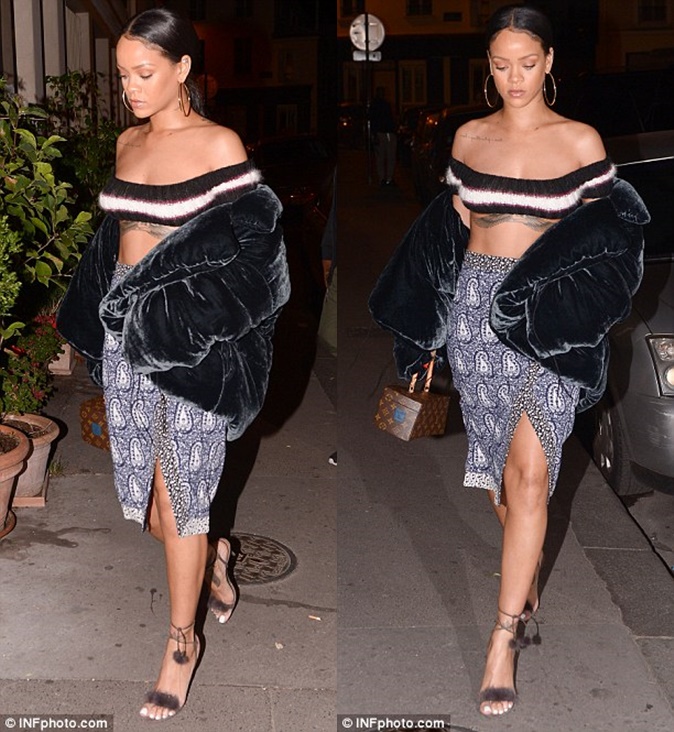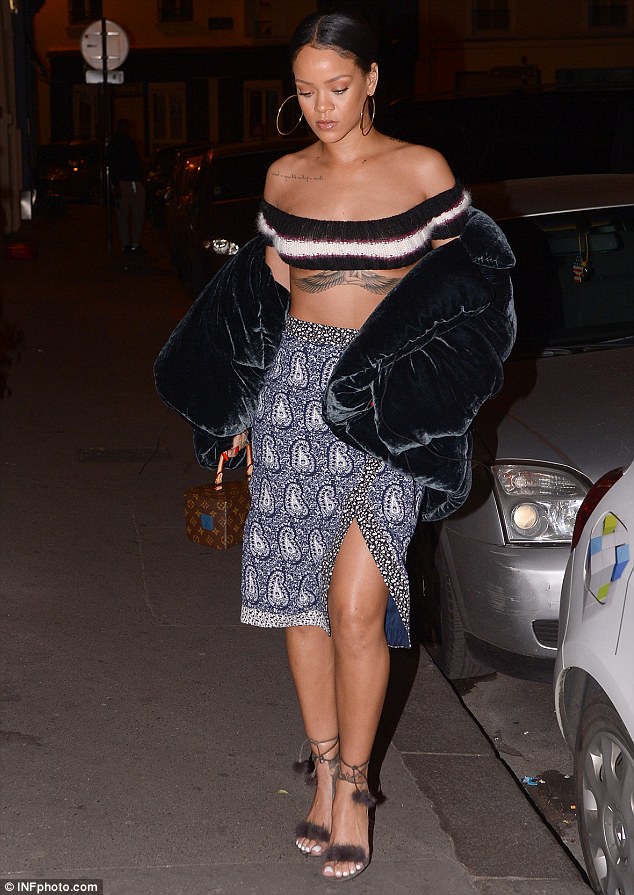 Rihanna steps out in Paris before she is scheduled to attend shows at Paris Fashion Week this week, September 26, 2016
Well, any thoughts? Do you approve? Is it a hit or a miss?
It's boho and tribal inspired, yet not quite. The printed skirt clashes with the bandeau, and yet, the combination oddly makes sense. Or maybe it's because Rihanna's the one wearing the mix. Yes?
Rihanna's printed split-front skirt is by Altuzarra, while her padded velvet topper is by Isa Arfen. Both pieces are available online if you wish to check them out. Up close, the skirt is actually crafted from two different prints, which makes it even more interesting.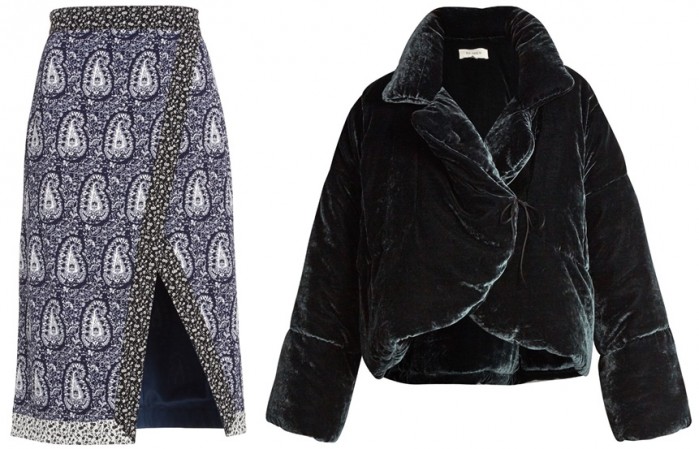 Altuzarra Jude Paisley Faux Wrap Skirt, $1295 / Isa Arfen Asymmetric Padded Velvet Coat, $1511
Rihanna's furry lace-up sandals, on the other hand, are by Aquazzura. They're the "Wild Thing" sandals detailed with fur balls. Aquazzura also offers the style with short block heels and other embellishments like suede fringes and pompoms. Check them out below: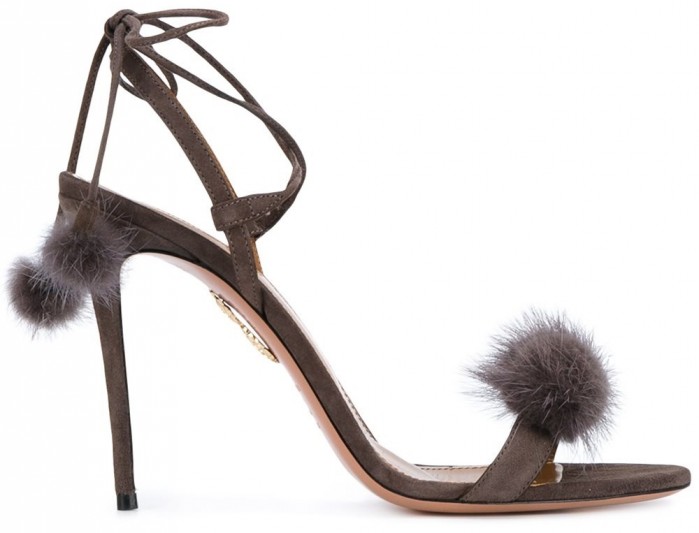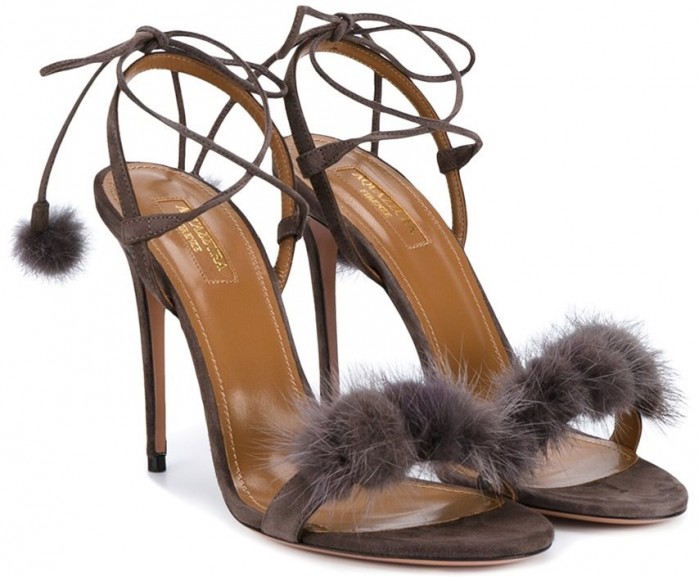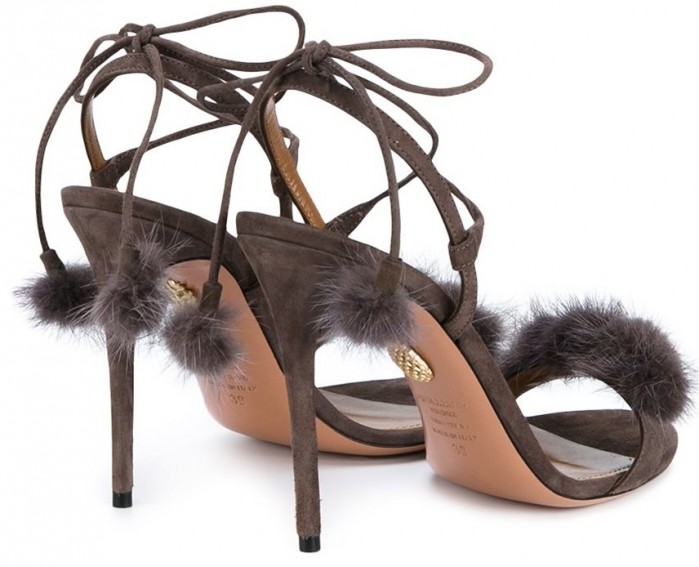 Aquazzura Wild Thing Russian Mink Fur Sandals, $895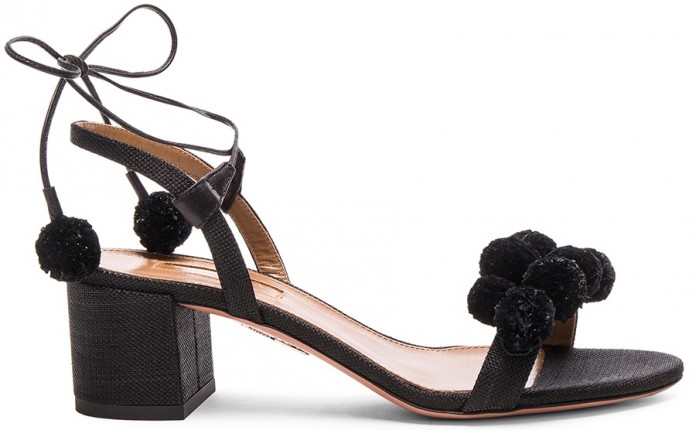 Aquazzura Wild Thing Pompom Sandals, $398 (was $795)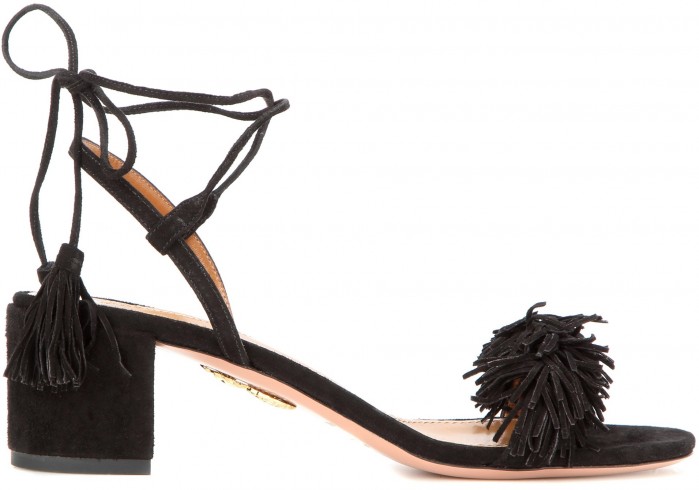 Aquazzura Wild Thing Fringe Sandals, $785