Rihanna decided to stop working and reach her family to celebrate Christmas in her hometown.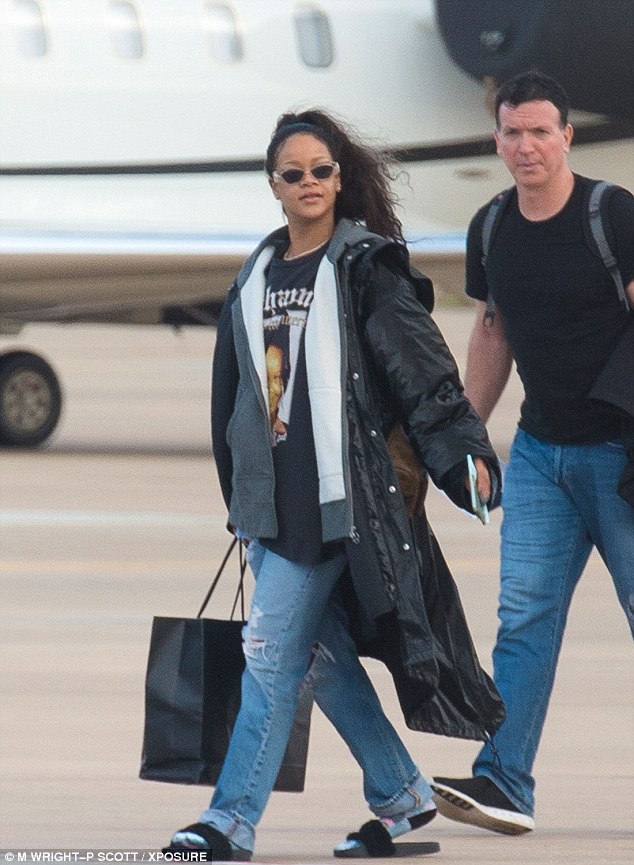 She landed in Bridgetown airport in Barbados Islands last Friday and she looked really calm and relaxed when she got off her private jet  in her comfy style.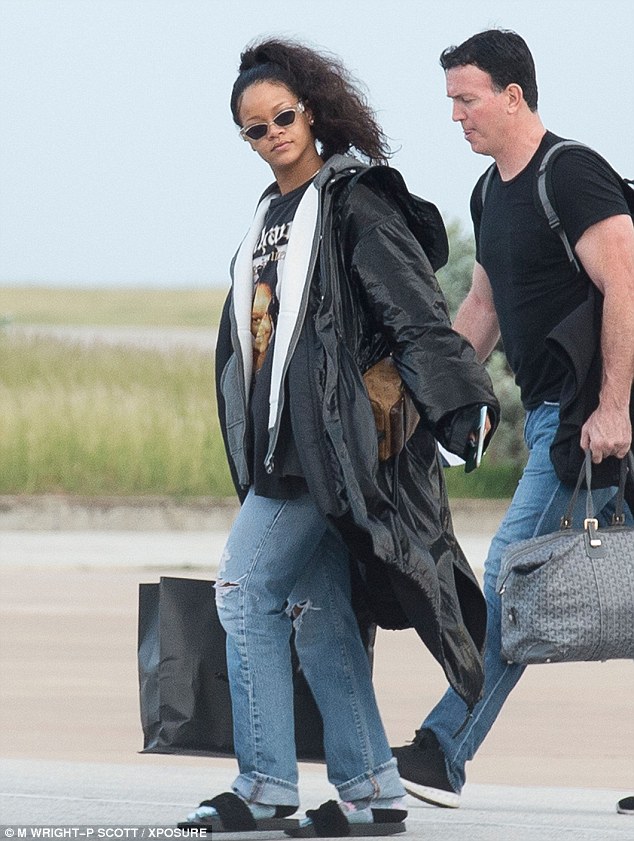 Let's have a look at the outfit she decided to wear for her journey. She wore a long black jacket matched with a T-shirt emblazoned with her image on it. The she added a pair of denim blue jeans with torn knees. But the glam touch of her outfit was the pair of sandals she wore.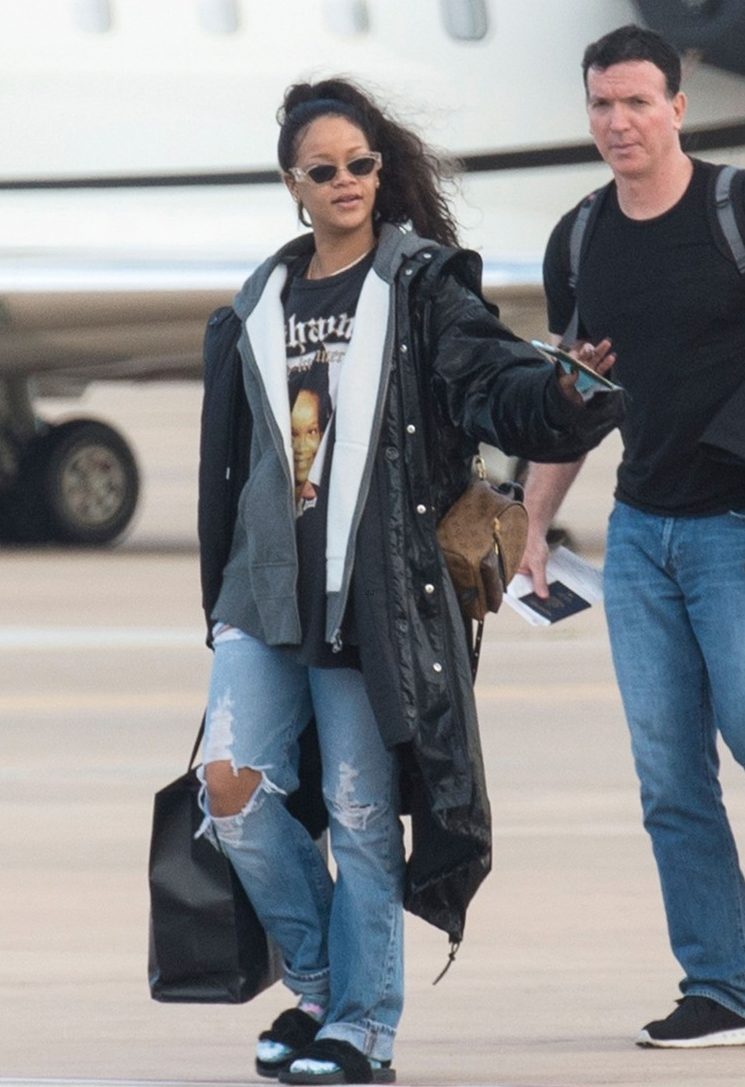 These sandals are a must-have for every season and for every celebrity. We are sure that every celebs has a pair of this sandals in his wardrobe.  This pair are by Puma with a decoration of faux fur. Rihanna added a pair of socks because the temperature are not so high lately in this period of the year. You are in time to get this sandals and make yourself a beautiful Christmas present. Then she also added to her look a pair of vintage sunglasses maybe to cover her eyes. It seems that she didn't wear make-up, we know it's better to fly in a natural style. Her long black hair was pulled back in a ponytail. She also had a big black bag in one hand, maybe there were Christmas presents inside.