By now, I'm sure most of you have heard that Rihanna collaborated with Manolo Blahnik for a limited edition collection of denim-themed footwear. Of course, there's no better celebrity to market the pieces from the line than Ri-Ri herself.  I mean, only she can pull off wearing harness-type thigh-high boots without looking silly.
Over the weekend, the diva was spotted hanging out with her friends at Drama nightclub in London. For the occasion, she wore a white shirt detailed with a long back, and rocked two doses of denim by way of skinny jeans topped off with her very own Rihanna x Manolo Blahnik denim "9 to 5" thigh boots. Complementing the mix were red lips and lots of cocktail rings. Truth be told, it was the kind of outfit only she could pull off. Put it on anyone else and it would have looked ridiculous.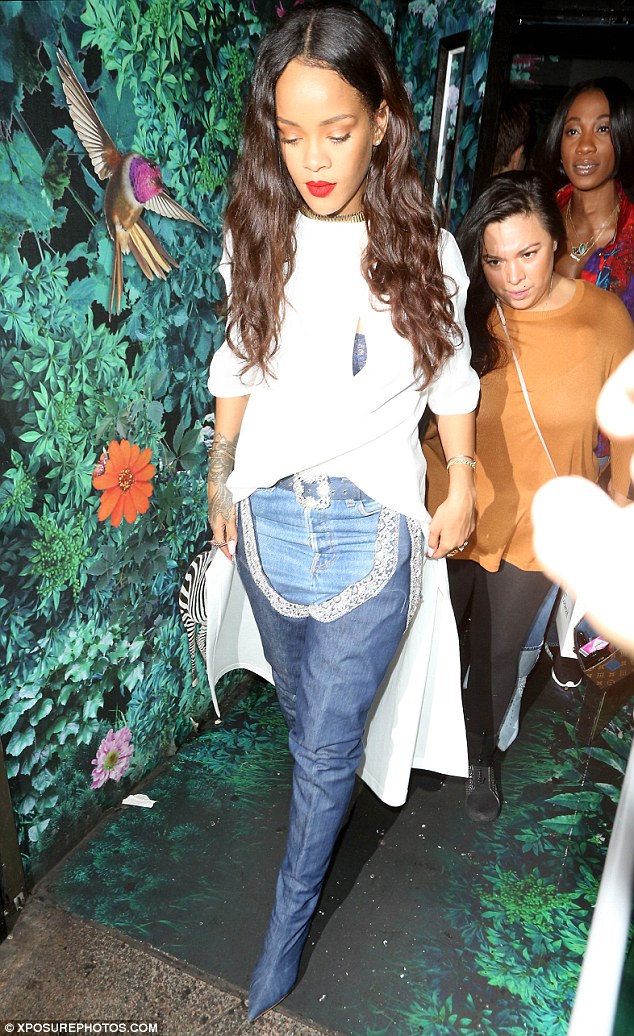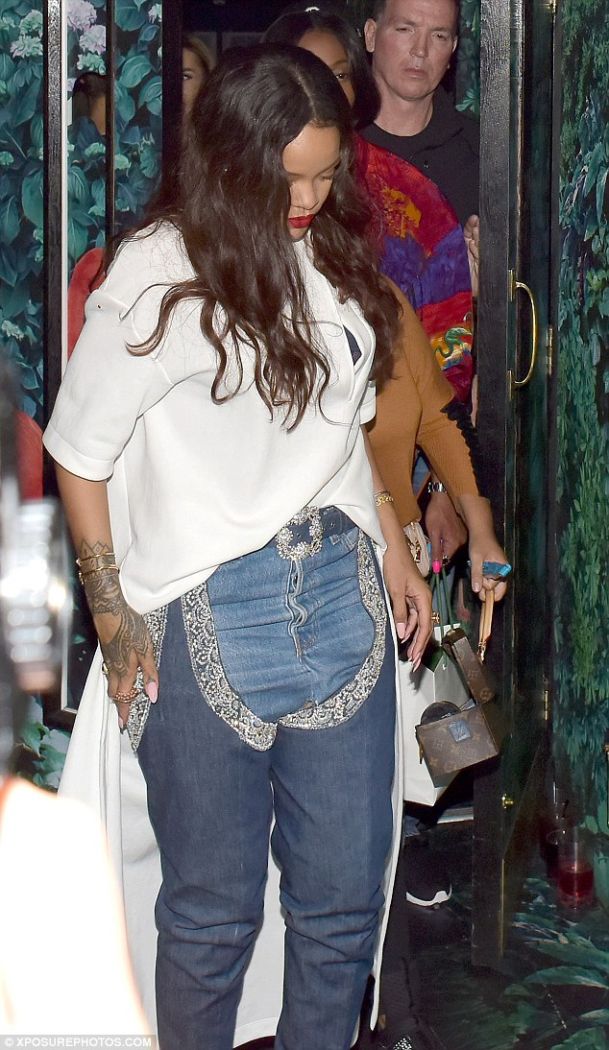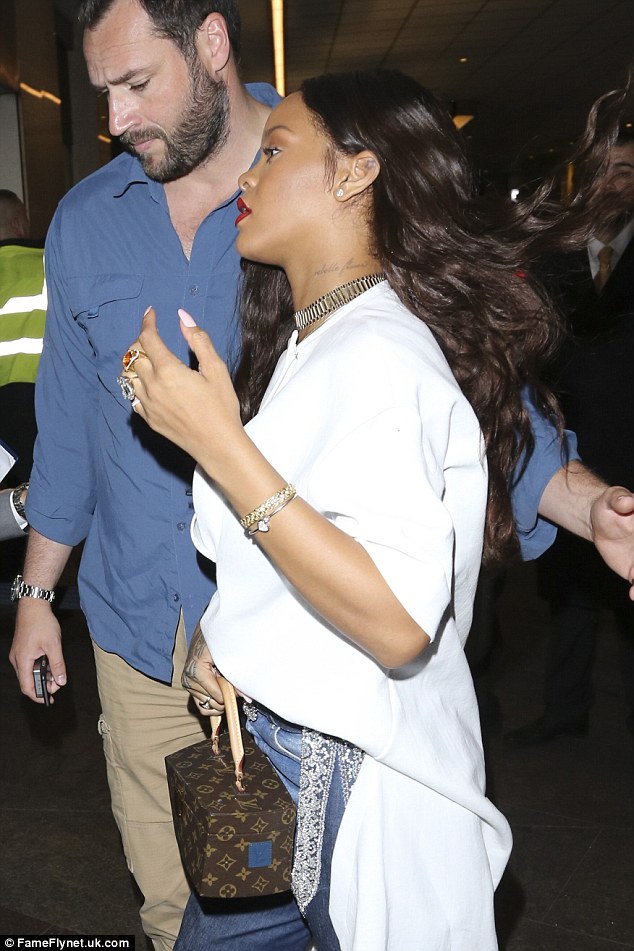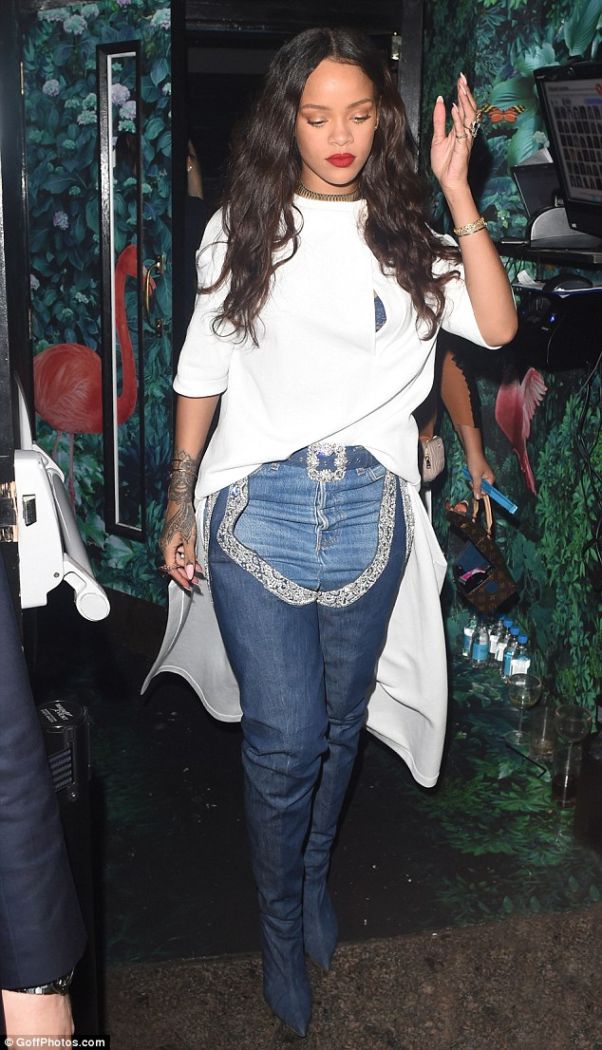 Rihanna parties at a club in London on June 26, 2016
What are your thoughts on Rihanna's latest street style? Do you approve of those boots she designed? Will you wear a pair if you had one?
They look rather over-the-top. Would you agree?
Up close, they're actually made up of two separate parts like regular boots, but joined together at the hip (or waist?_ by an embellished belt. They are also lined with crystals and detailed with 4.25-inch-tall heels for maximum impact. The boots are available at select Manolo Blahnik stores across the globe. Sadly, you will not find them online.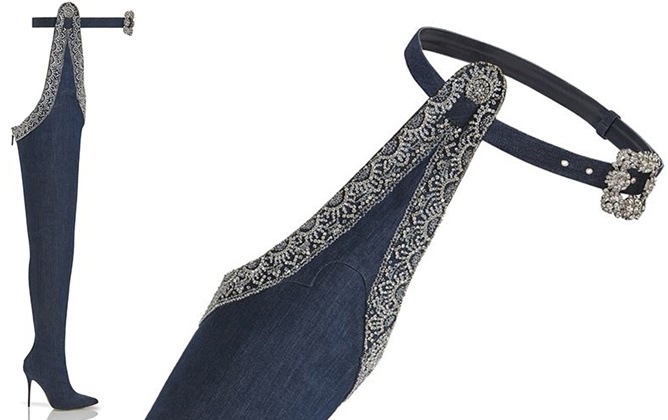 Rihanna x Manolo Blahnik 9 to 5 Boots, not available online
If you're digging the denim flavor of Ri-Ri's boots, but don't wish to wear something over-the-top, I suggest you grab these patchwork boots from ASOS instead. They're affordable and 100% wearable: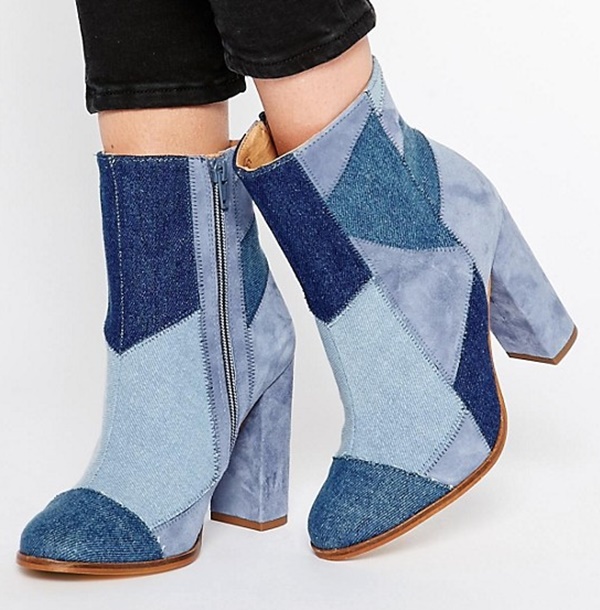 Public Desire Cheryl Blue Ankle Boots, $65
Wear the boots with your best-fitting blue skinny jeans and a white t-shirt, and then cap off with red lipstick and lots of cocktail rings. Voila! You're all set!