When you have unlimited cash supply, it's easy to splurge on two pairs of designer shoes in one sitting. For actress Reese Witherspoon, some Valentino Rockstud sandals and strappy pumps are considered easy indulgence. Much like the iconic purse, they're fancy, sophisticated, edgy, and hard to resist.
Reese wore her new sandals while out and about with Lena Dunham in Beverly Hills last week. She then slipped into the second Valentino pair (Rockstud pumps) a few days later, while doing a grocery run in Brentwood. On both occasions, the Legally Blonde star complemented her Rockstud heels with skinny blue jeans and feminine tops, while on-point extras like a hat and a red purse were among the finishing touches.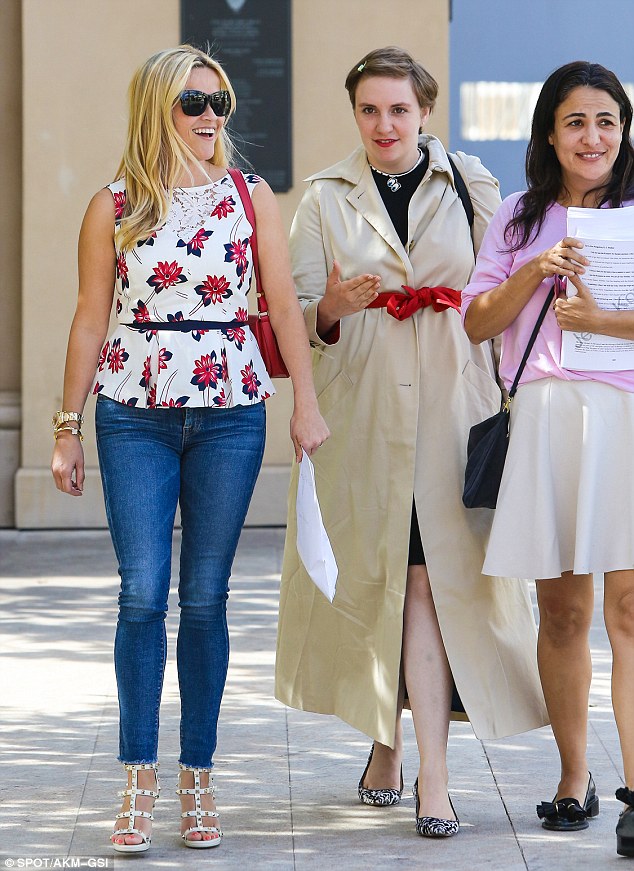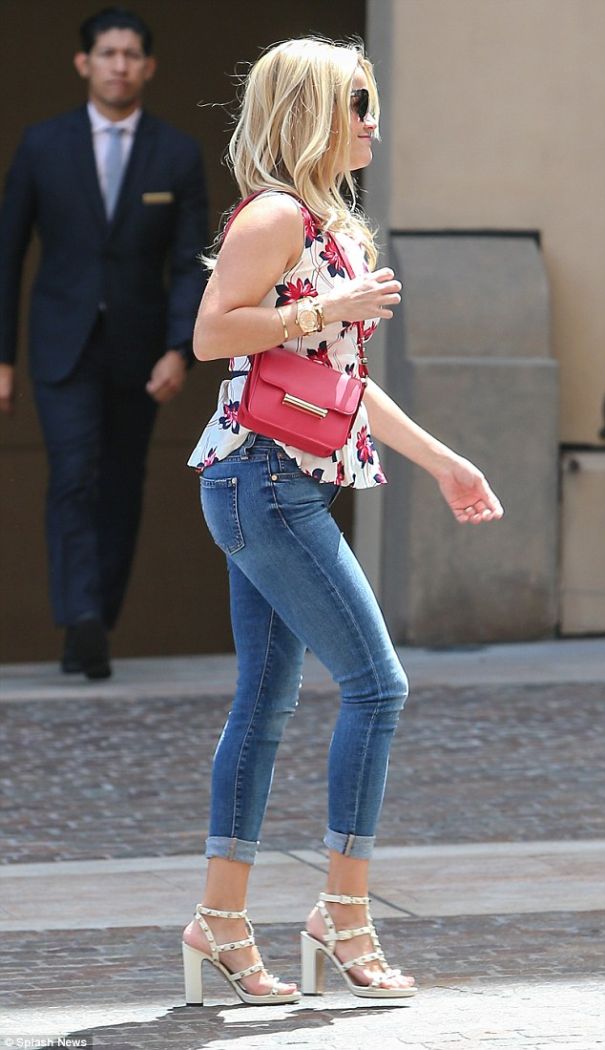 Reese Witherspoon rocks Rockstud sandals while out and about with Lena Dunham in Beverly Hills, September 1, 2015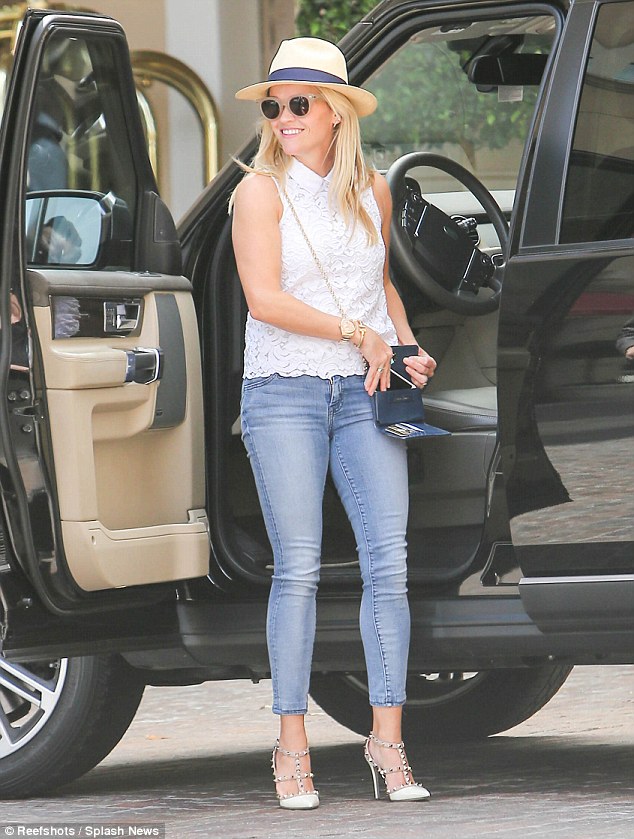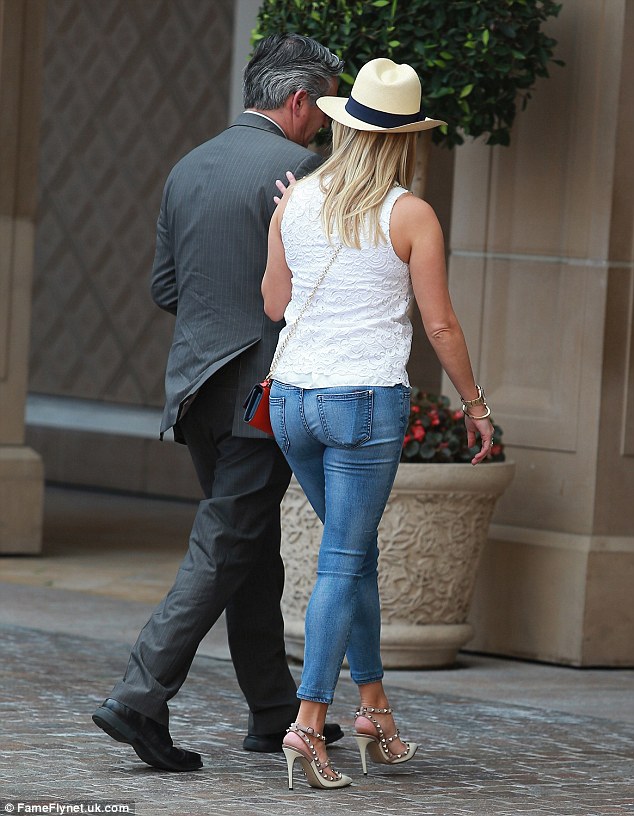 Reese Witherspoon runs errands in Brentwood while decked in high-heeled strappy Valentino pumps, September 4, 2015
What are you thoughts on the way Reese styled her Rockstud heels? Do you approve of the outfits?
If you follow Reese, then you know she likes to stick to certain silhouettes. Case in point, these off-duty outfits. No, they don't look the same, but they're similar. And while she always comes off looking put-together and pretty, I can't help but wish she would wear a "look" that's outside her comfort zone sometimes. She could have styled those Rockstud shoes in so many other ways. Yes?
Reese's Rockstud sandals are not available online, but a Noir version can be had if you're interested. Check 'em out below. The pair features a gladiator silhouette and comes detailed with 4.5-inch-tall block heels for stability: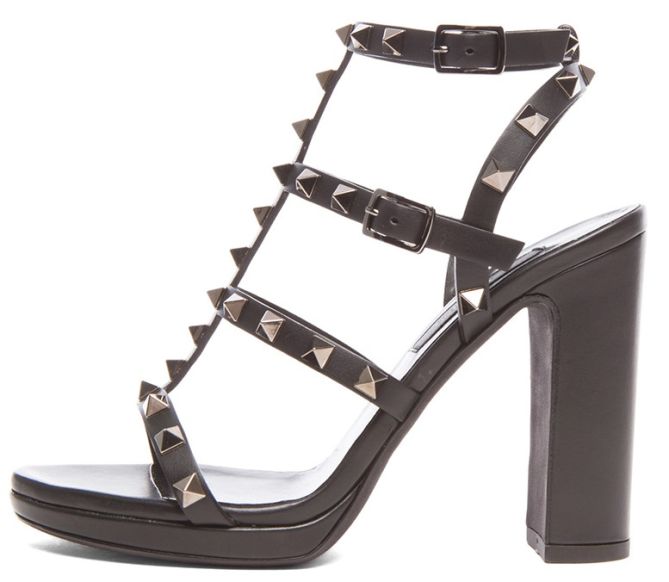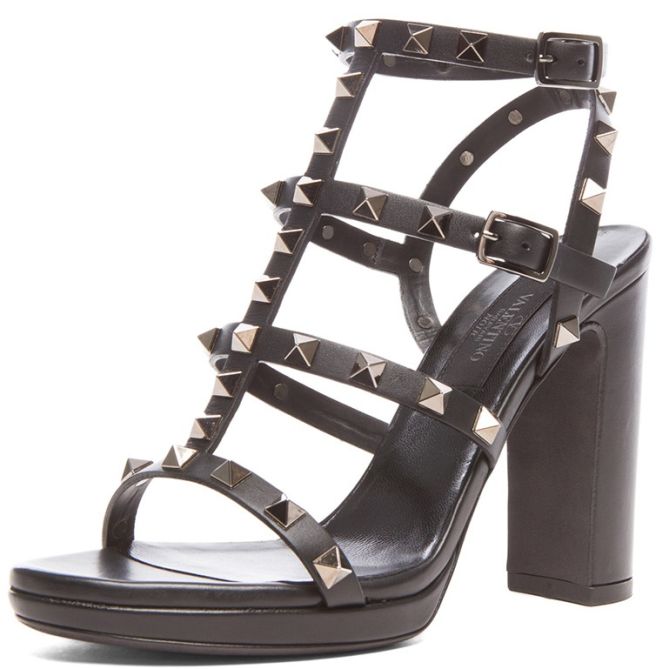 Valentino Rockstud Platform Gladiator Heels T.95, $1,145
They look quite comfy, yes?
Too bad they're ridiculously pricey at $1,145. Reese's strappy Valentino pumps are just as expensive. The pointed t-strap stilettos retail at $995. They aren't as tall as the sandals (heels are at 4 inches), but it's just as well because the tapered and narrow front can pinch your toes if heels run too high.
Now if you had both shoe styles in your closet, how would you wear 'em, and what will you wear them with?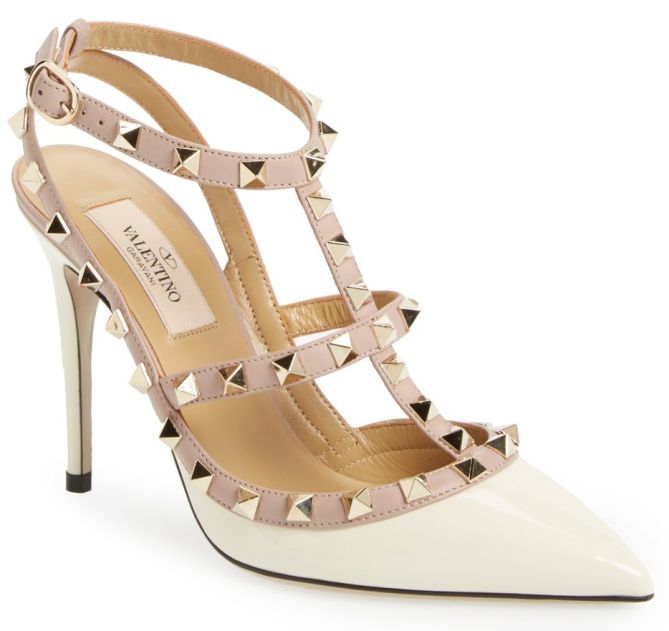 Valentino Rockstud T-Strap Pumps, $995