If I were to label Reese Witherspoon's fashion sense, I'd use the words sophisticated, preppy, elegant, classic with a twist, and well-coordinated. I wouldn't even think of the word edgy, but that's exactly how she tried to look while shopping in New York City on Monday.
The Legally Blond actress decked herself in black leather pants. Yes, you read that right, leather pants, for her session of retail therapy. She teamed the shiny trousers with a red sweater, a printed scarf, some dark eyewear, a black backpack from Proenza Schouler (available here), and a pair of pointy ankle booties. At one point, she also put on a fur-trimmed jacket to keep herself warm.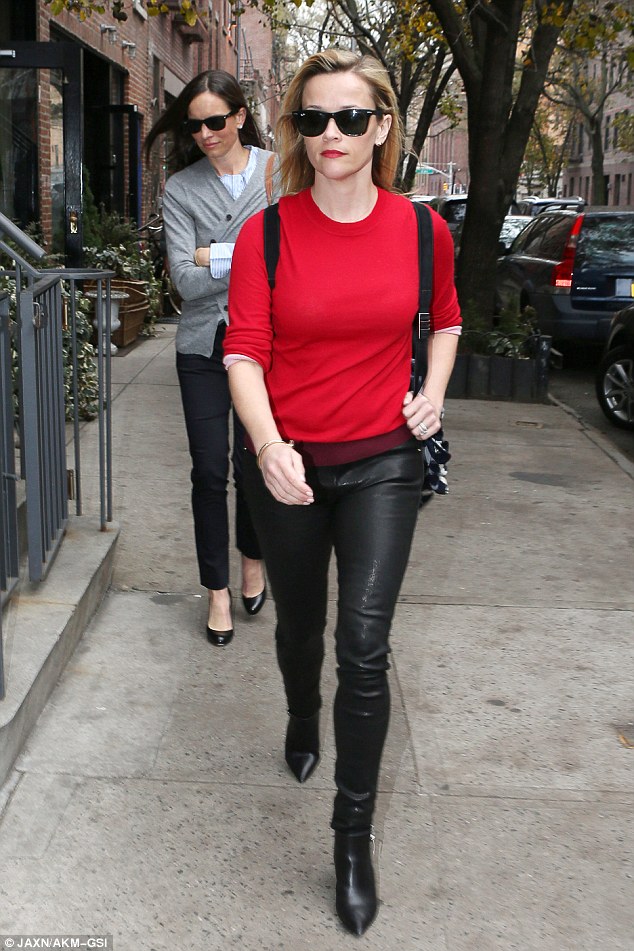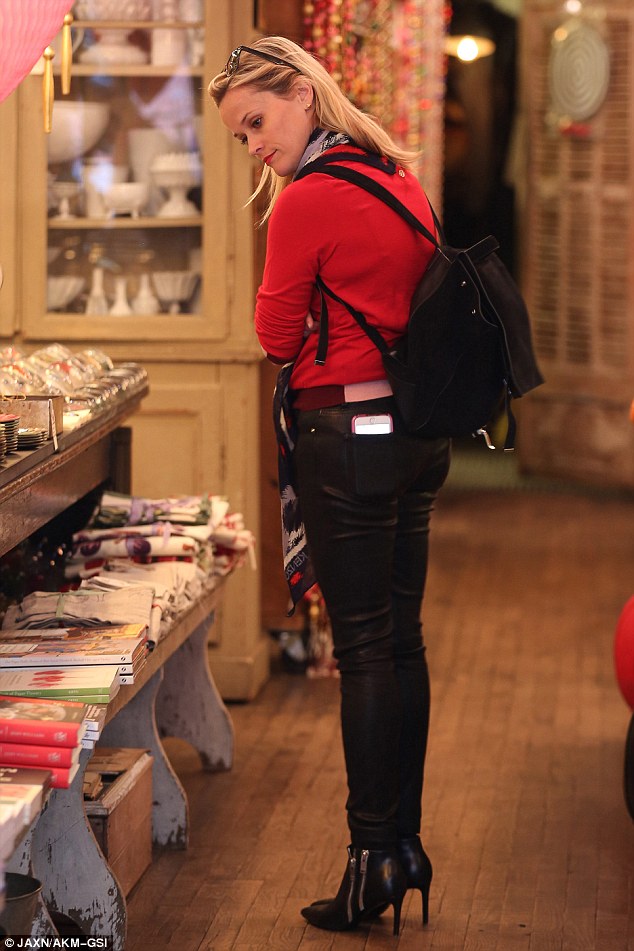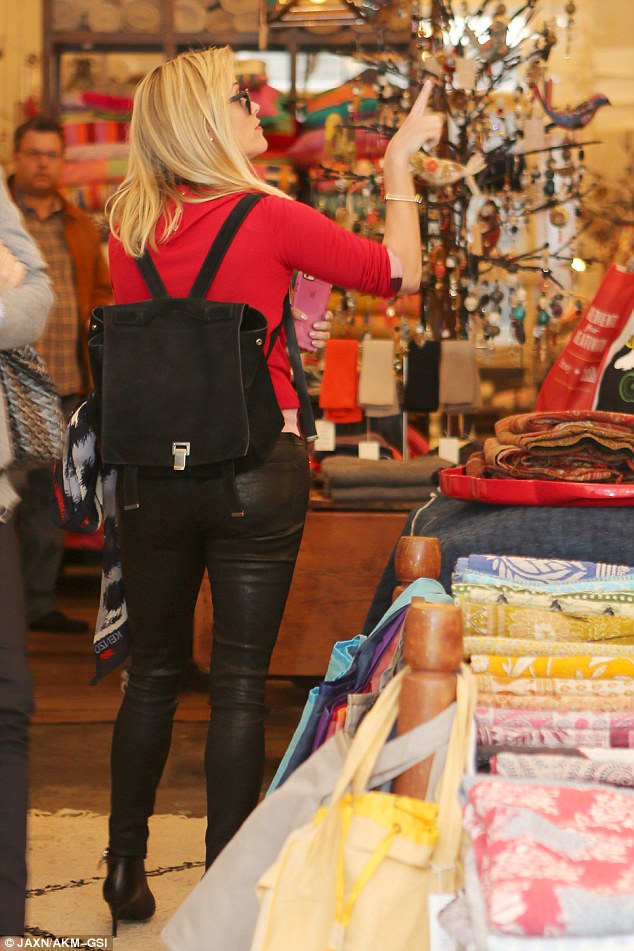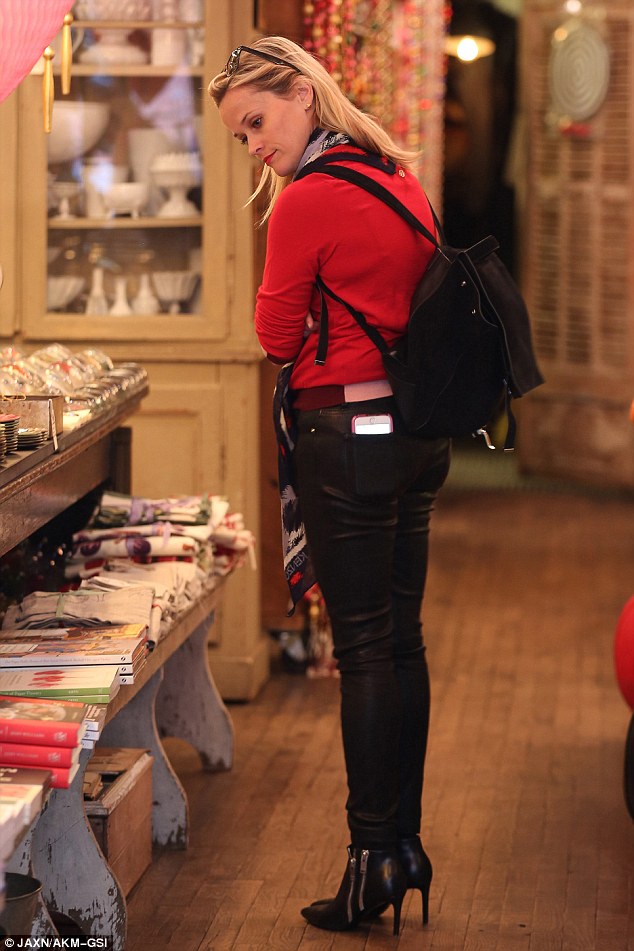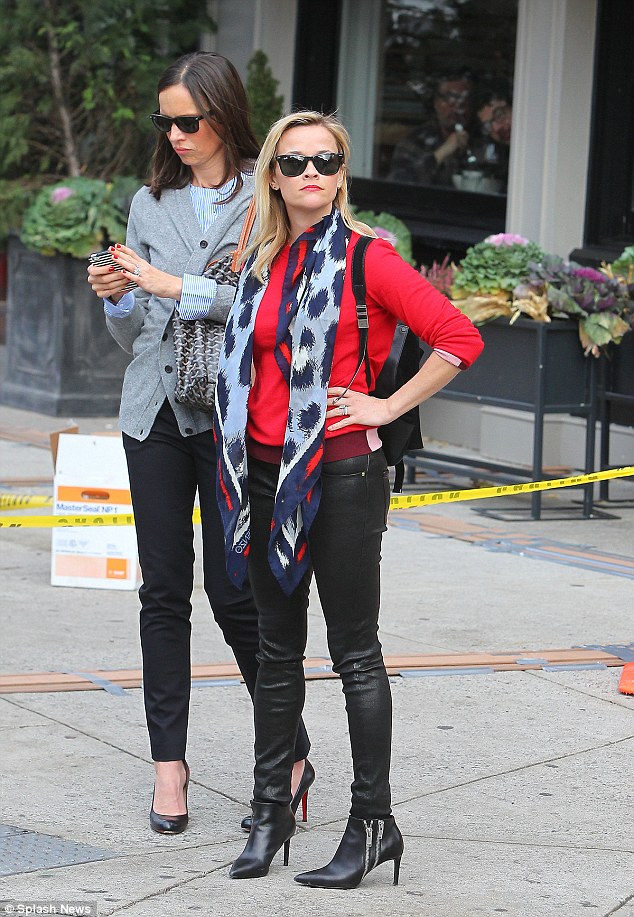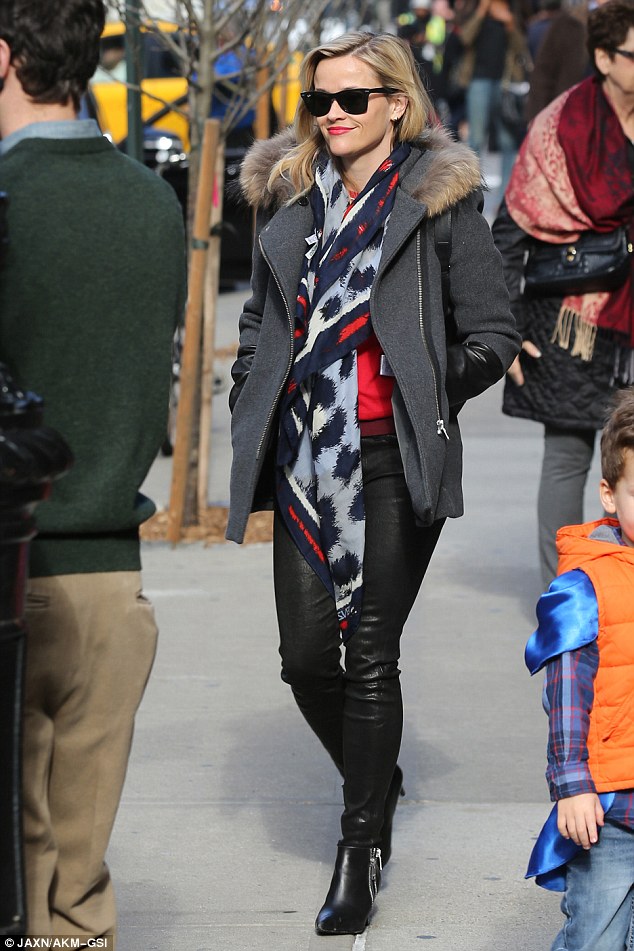 Reese Witherspoon looks edgy in black leather pants as she goes shopping in New York City on December 1, 2014
You know, I totally didn't expect the leather pants. However, the way she tried to match the color of her scarf with the sweater and lipstick — that's very Reese. She is, after all, the queen of color-coordinated fashion.
So how do you like Reese's latest street style, did she nail it or fail it?
I think she looks ok. I wouldn't say edgy suits her persona, but she doesn't look bad either. Would you agree?
I am also quite interested in her boots. I love the pointed silhouette and the zipper details on the sides. Believer it or not, I tried looking for the pair online, but had no luck. It felt like searching for a needle in a haystack. Perhaps you can help me ID the pair?
On a side note, I did search for similar styles in case you're interested to take a look. Check out these zipper-detailed boots from Trouve, Dune, and Cordani: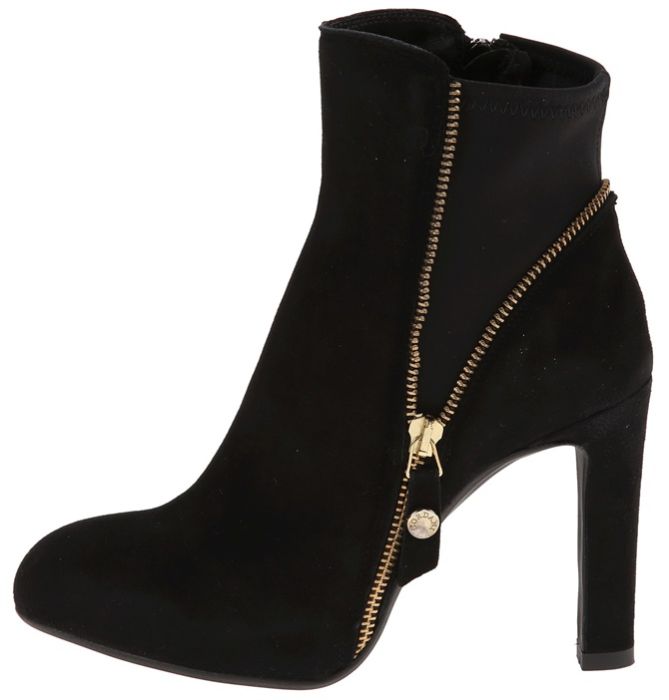 Cordani Valdez Boots, $432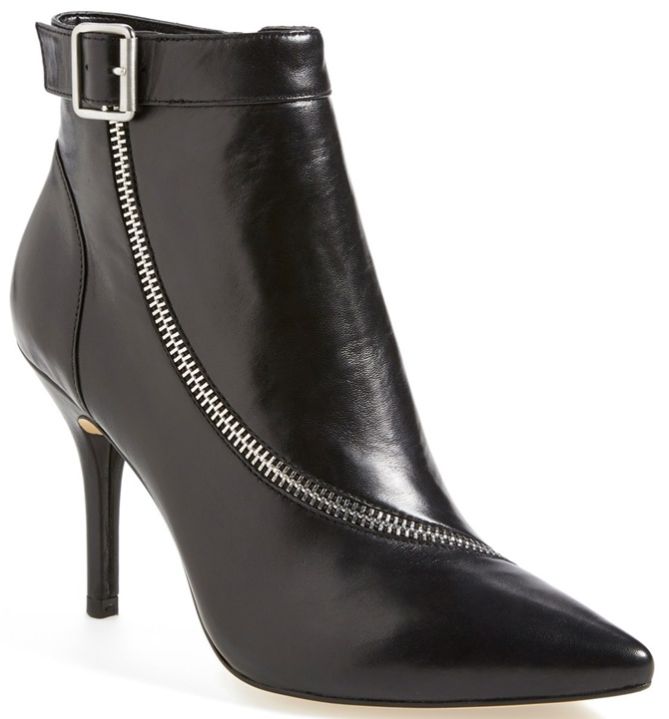 Trouve Destin Boots, $140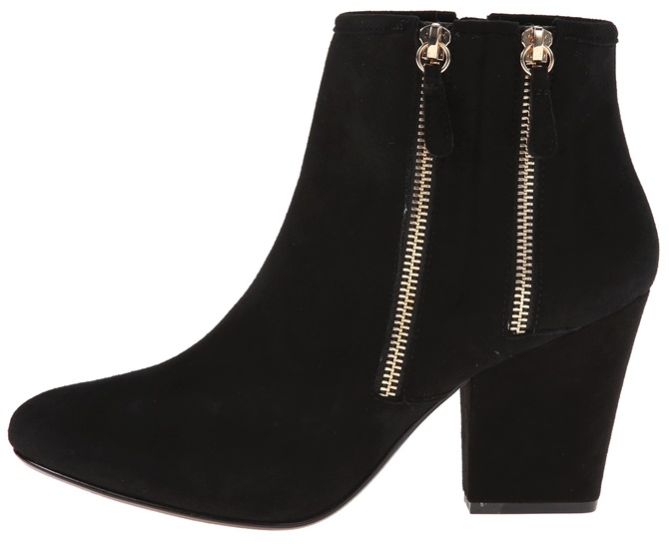 Dune London Nora Boots, $179