They say short girls shouldn't wear too-high heels because it will make them look funny. I didn't believe this at first, but after slipping into a pair of 5-inch-tall shoes, I realized whoever said it was 100% correct. Sky-high heels look weird on my 60-inch frame (yep, I'm super tiny). Plus, of course, there's the fact that they're quite painful to wear given my tiny feet.
This is a personal opinion, of course, and you're free to think otherwise. Reese Witherspoon, for example, doesn't mind wearing very tall platform wedges to boost her height.
Reese, who is only 5'1", decked herself in some tasseled woven wedges while out and about in Brentwood on Tuesday. She used the pair with a polka dot shirt and some white skinny jeans. The look was clean, fresh, and fun. Coupled with the hat and printed purse, you could say she nailed on-point summer dressing perfectly.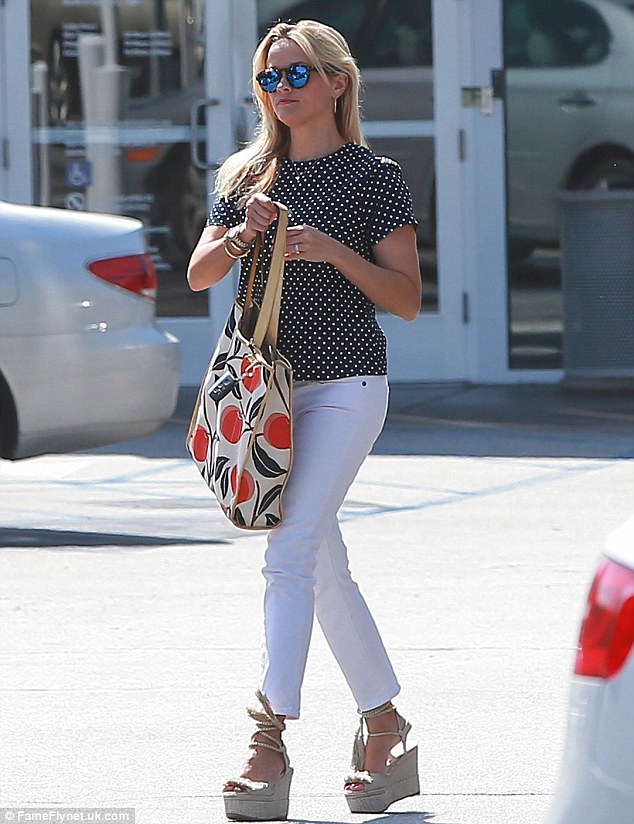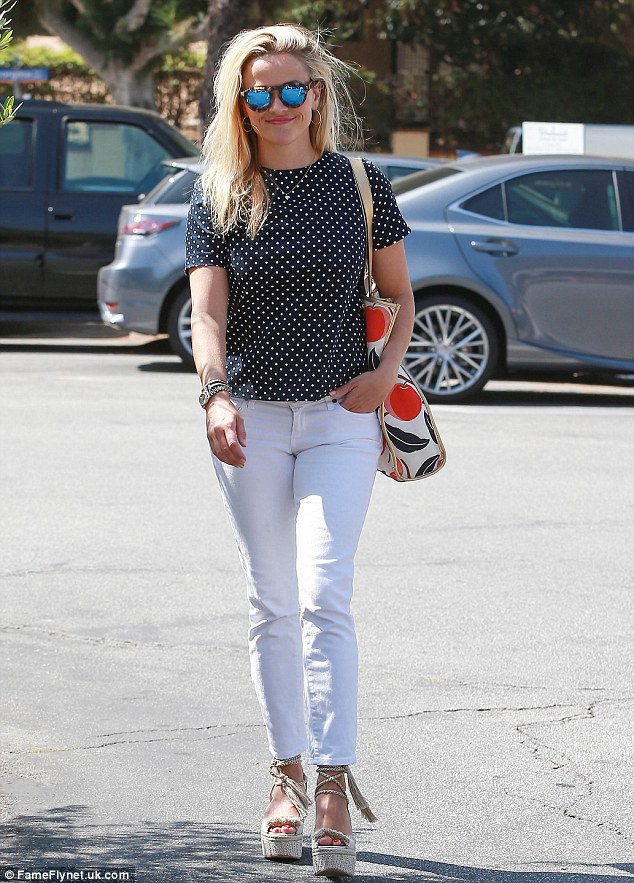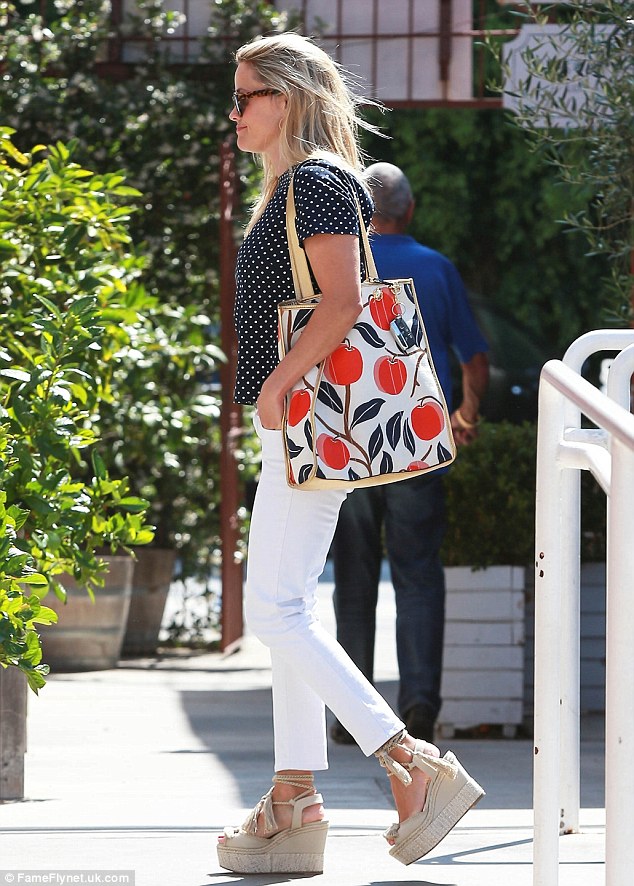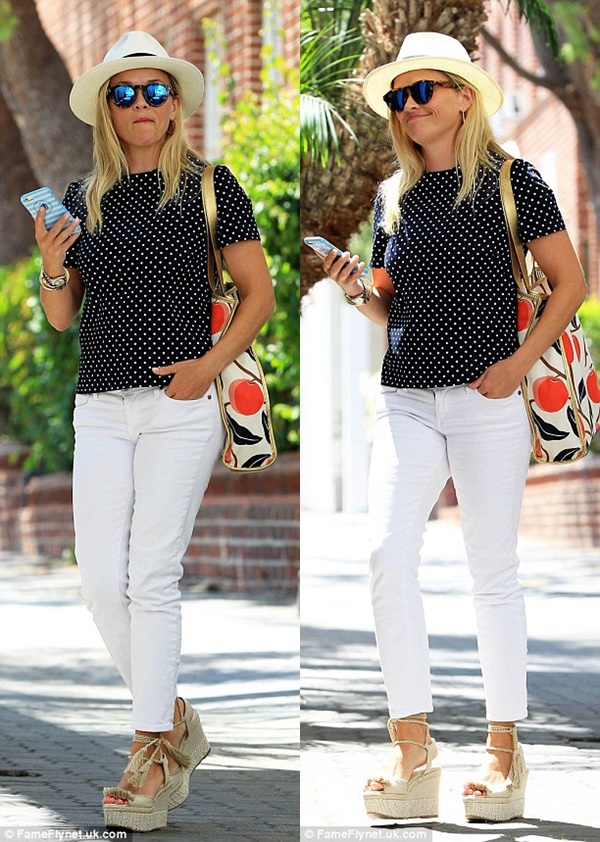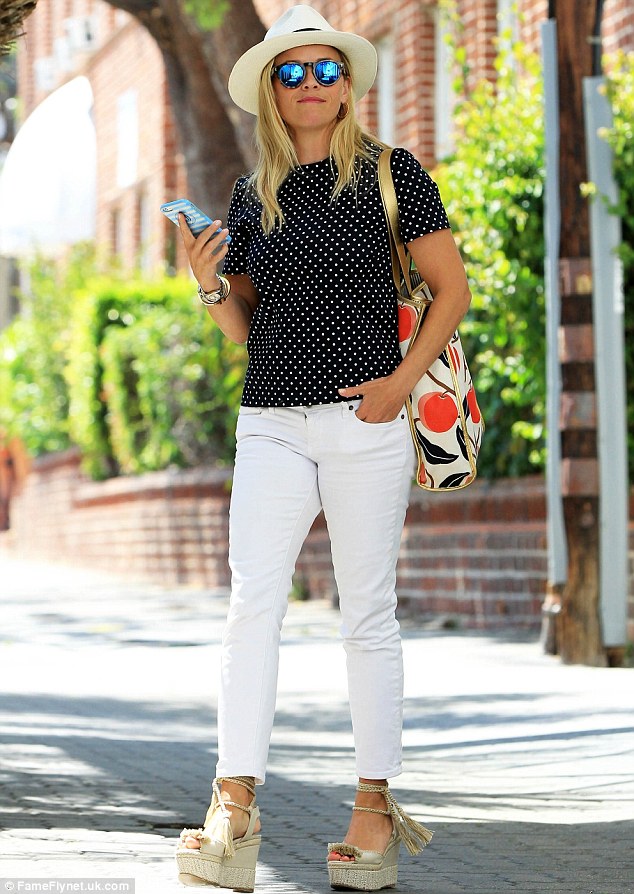 Reese Witherspoon steps out in sky-high wedges while running errands in Brentwood, California, July 28, 2015
How do you like Reese's latest street style? Do you think the wedges overwhelmed her tiny figure?
Reese's shirt and purse are from her own label, Draper James. As for her wedges, those are from up-and-coming designer, Paul Andrew. They're crafted from a mix of textured tile, jute, and rope. The also feature braided ankle-wrap straps detailed with flamboyant tassels for added drama. Below is a closer look at the pair for you. They're actually more gorgeous up close. I love the intricate stitching on the front straps: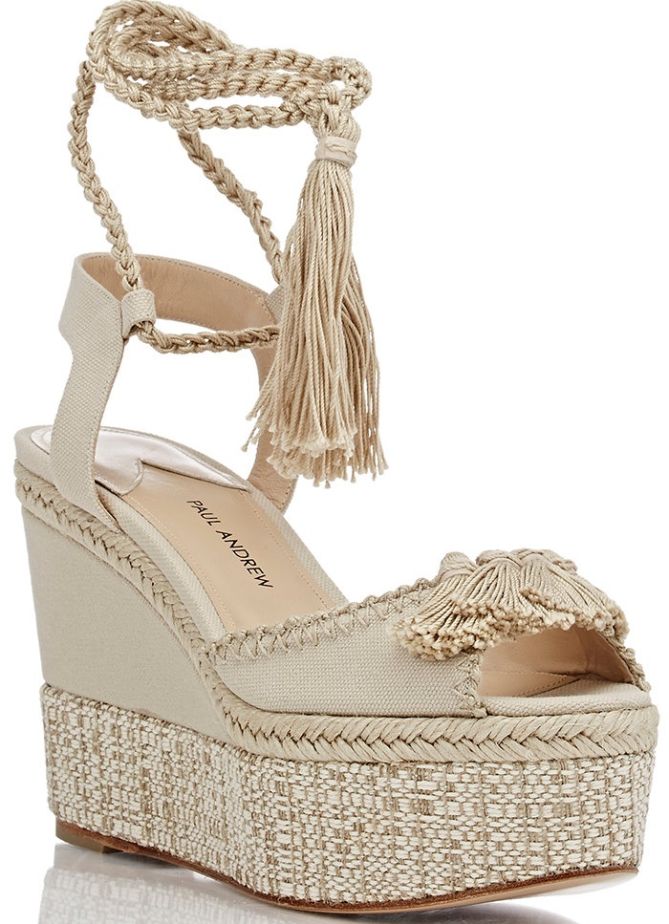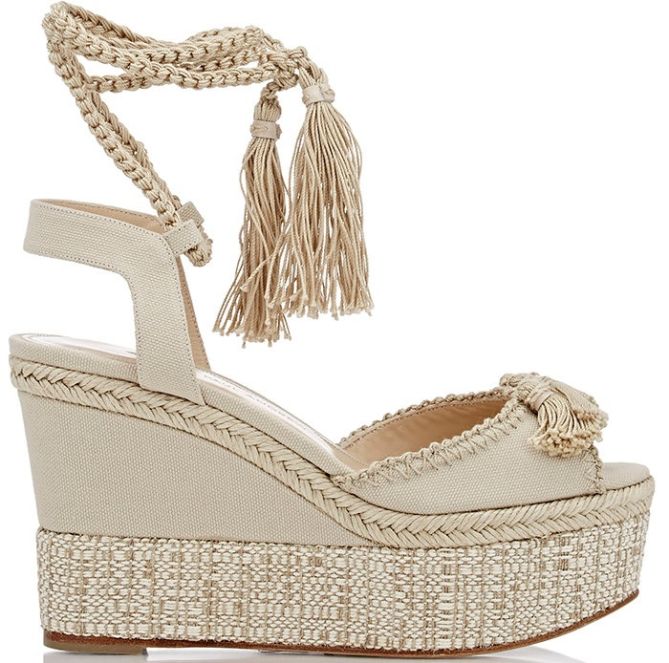 Paul Andrew Patmos Tasseled Wedge Espadrilles, $695
What a lovely pair of summer sandals, right?
You can understand why Reese had to have them. They're neutral enough to go with any outfit, and they look so comfortable too.
If you're crushing on the Patmos from Paul Andrew, feel free to grab 'em online. They retail at $695, and are also available in black.