Reese Witherspoon looked exceptionally well-dressed while out in Beverly Hills on Wednesday. The actress donned a preppy ensemble of red sweater over a blue shirt and skater skirt, and then topped with a black swing jacket. She teamed the mix with a black designer boston bag, some dark eyewear, and the cutest pair of heels I've seen this week. They were your classic pointy pumps, only, not so classic because they were actually spotted.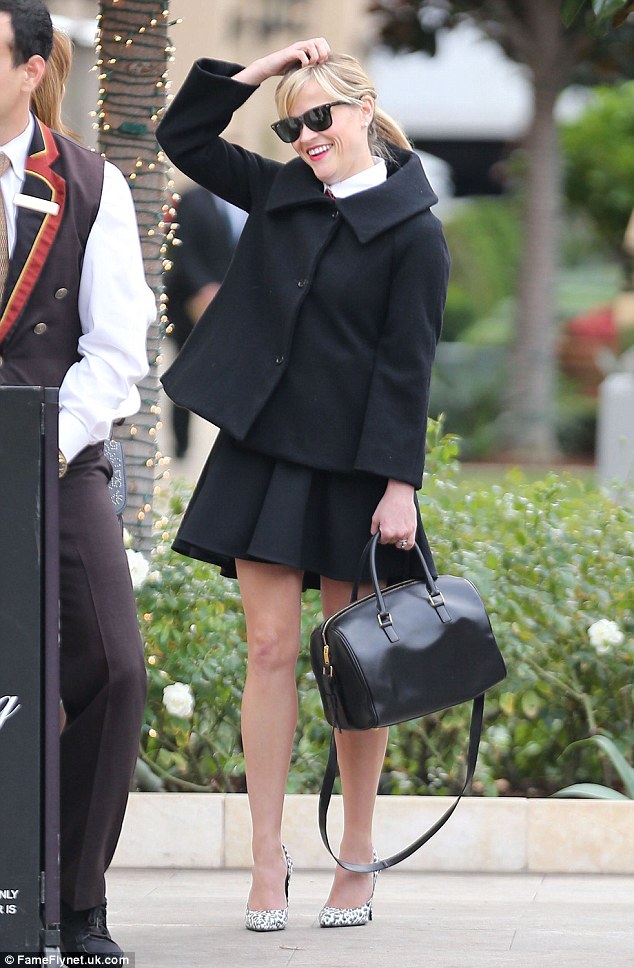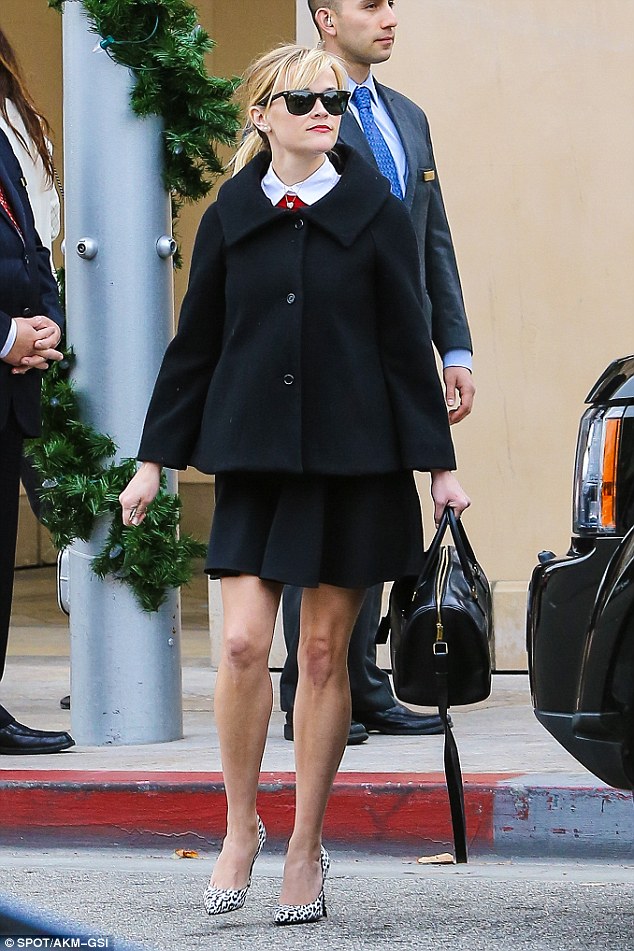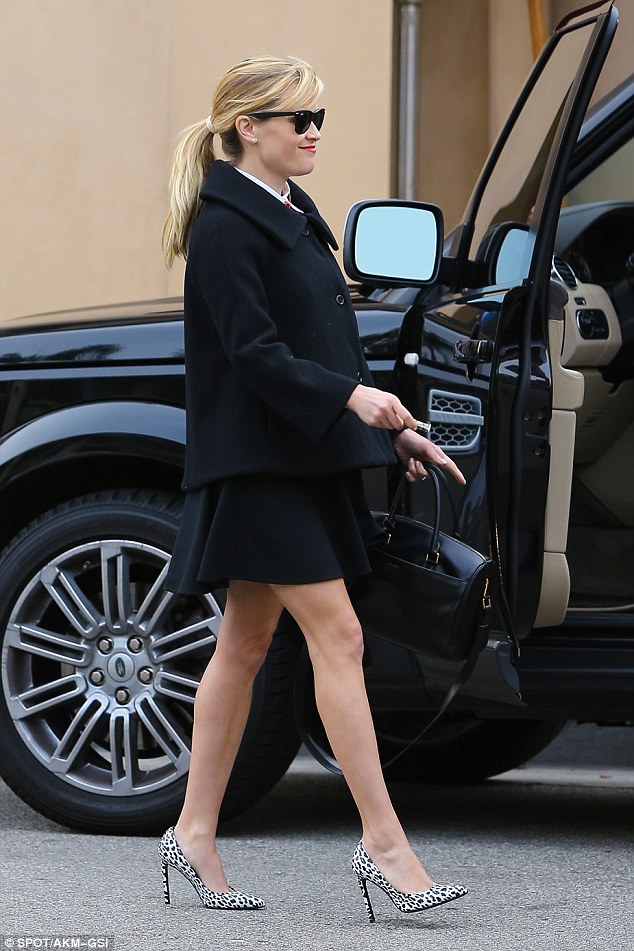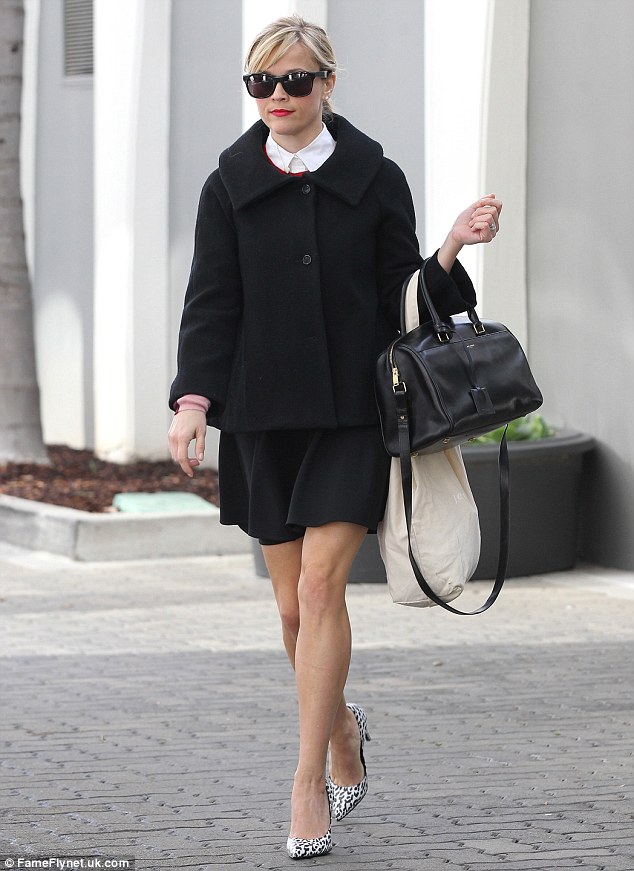 Reese Witherspoon looks elegant as she steps out in Beverly Hills on December 17, 2014
Doesn't she look pretty?
I agree, it's another all-black attire and you probably think it's boring. However, the silhouette is really flattering and I can't help but fall in love with the shoes.
Just so you know, Reese's purse and pumps are by Saint Laurent. The bag is the "Classic Duffle 6" while the shoes are the "Classic 105mm Paris". If you fancy Reese's bag or pumps, simply search for them online and order away.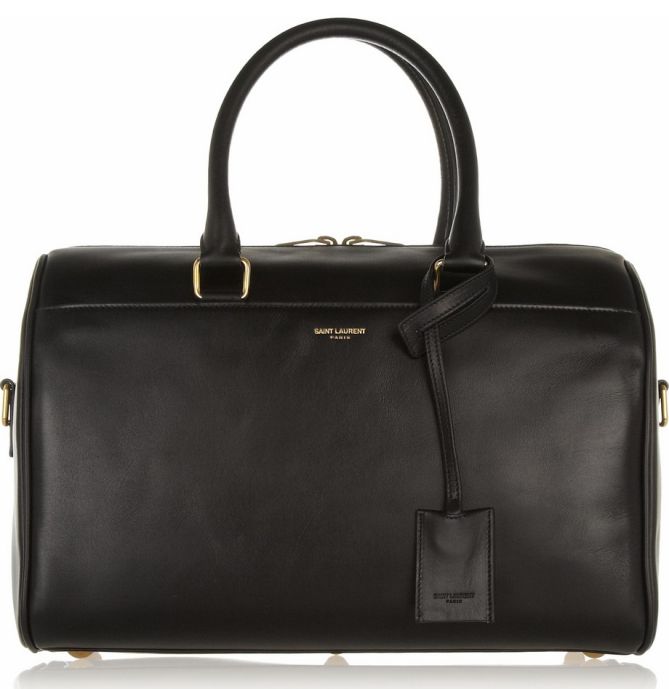 Saint Laurent Classic Duffle 6 Leather Bag, $1990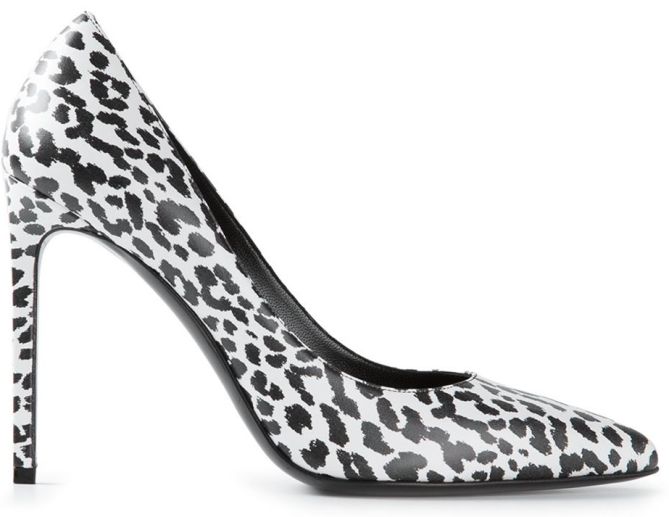 Saint Laurent Classic 105 Paris pumps in Animal Print, $331 was (474)