The ever fashionable and red carpet favorite star Reese Witherspoon hit it off again during the red carpet event of the 2015 Producers Guild Awards held a couple of days ago. Reese kept her simple but classy in a shimmering red sleeveless Giambattista Valli top with simple tapered black Mario BH trousers. She styled her look with Tiffany & Co jewels and finished it off with a Christian Louboutin Iriza d' Orsay black pumps.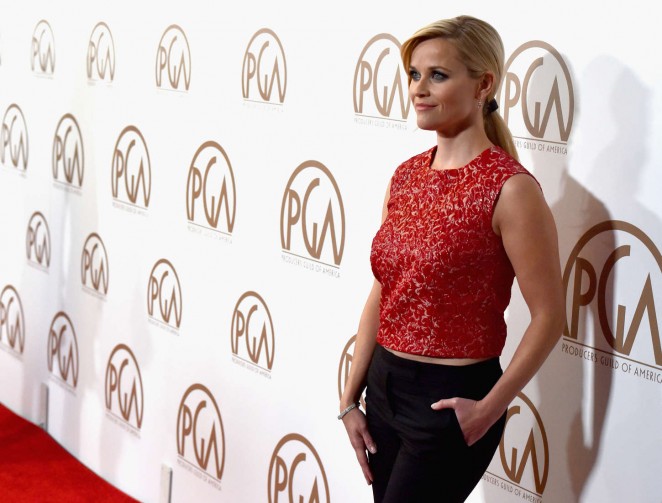 In a sea of lush gowns, you can really count on Reese to stand out. She really has her own way of captivating the audience with her classy aura and she has it all mastered out.
Perhaps the only thing I didn't like about her look that night was her seemingly-looking tired make-up. her eye makeup application isn't helping at all. I like the impact of the shimmery-smokiness, but maybe so much darkness underneath isn't the best. Oh well, she is still as adorable as ever and this couldn't be considered one of her worsts either.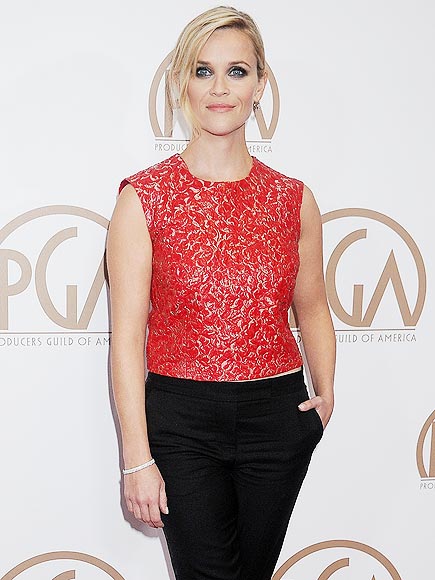 Anyway, if you are inspired by her look, better start off with the shoes and just match it with a sleeveless top and a cropped pants. You can purchase this Christian Louboutin pumps online and can even choose between colors black or nude. I'd say you can never go wrong with this one!