Everyone is wearing white this summer, but the queen of color-coordinated attire — that's Reese Witherspoon for you — dared to go against the grain last week. She rocked dark floral pieces with platform sandals and never failed to do what she does best — keep thing perfectly matched.
For the Facebook Live appearance on Thursday, the Legally Blonde star wore a multi-hued blue lace frock and then teamed the number with on-point navy blue extras — cat-eyesunnies, a cute wicker handbag, and platform sandals. The combination was a hit, of course. She looked sophisticated and perfectly put-together.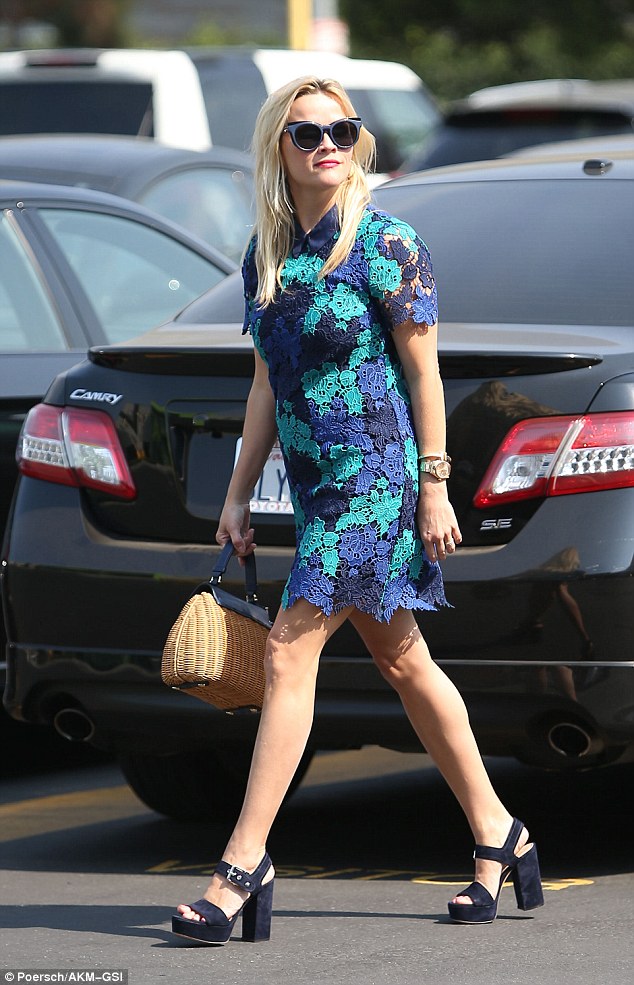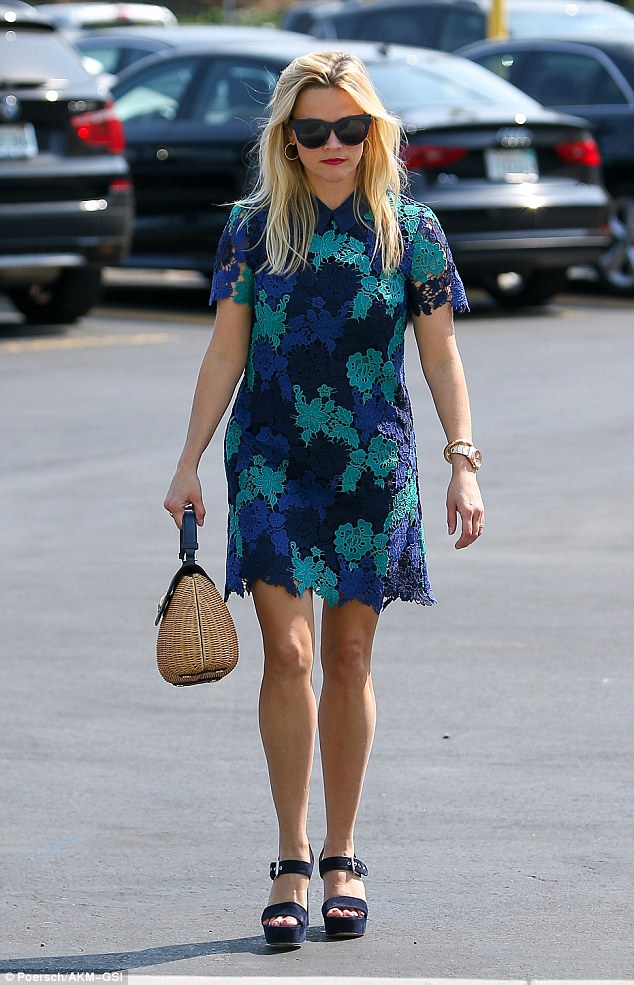 Reese Witherspoon wears multicolored floral lace as she arrives at her new office in Marina Del Ray, California, on August 25, 2016
On Sunday, Reese was spotted sporting another dark floral frock — this time, in pink and navy —as she and her family headed to church. She wore the dress with the same sunglasses but switched her shoes into platform wedges. Again, it was another well-matched outfit worthy of a nod.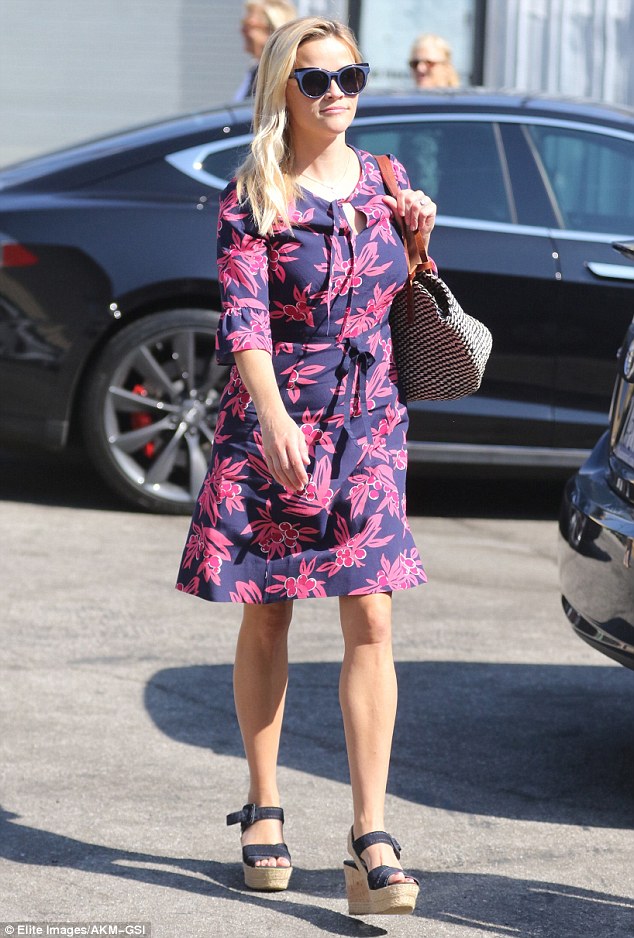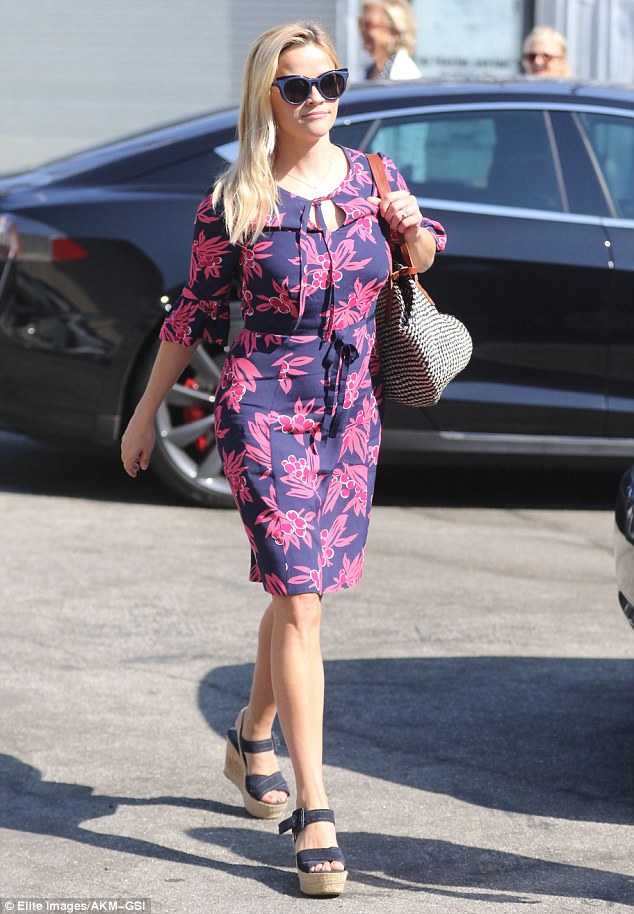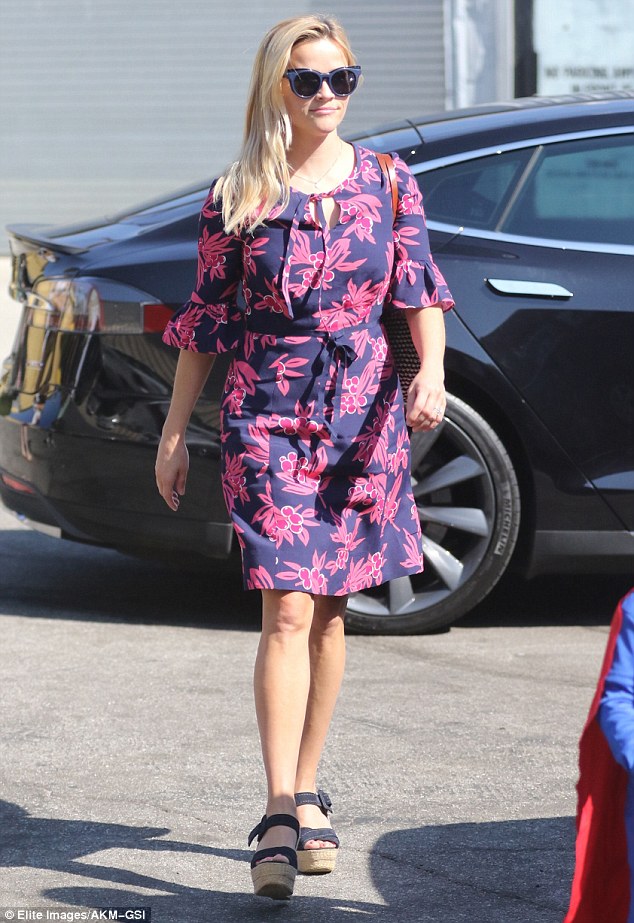 Reese Witherspoon and her family head to their local church in Santa Monica on August 28, 2016
So what's your style this summer? Are you sporting a lot of whites and light neutrals? Or are you making a statement with bold dark floral pieces? Between the two dresses here, which one do you fancy more?
Reese's dark floral frocks and wicker handbag are from her fashion line, Draper James. You can find the lace number and purse on the website if you like them. They're not super expensive, but they're not cheap either so expect to spend some money.
Draper James June Lace Dress, $295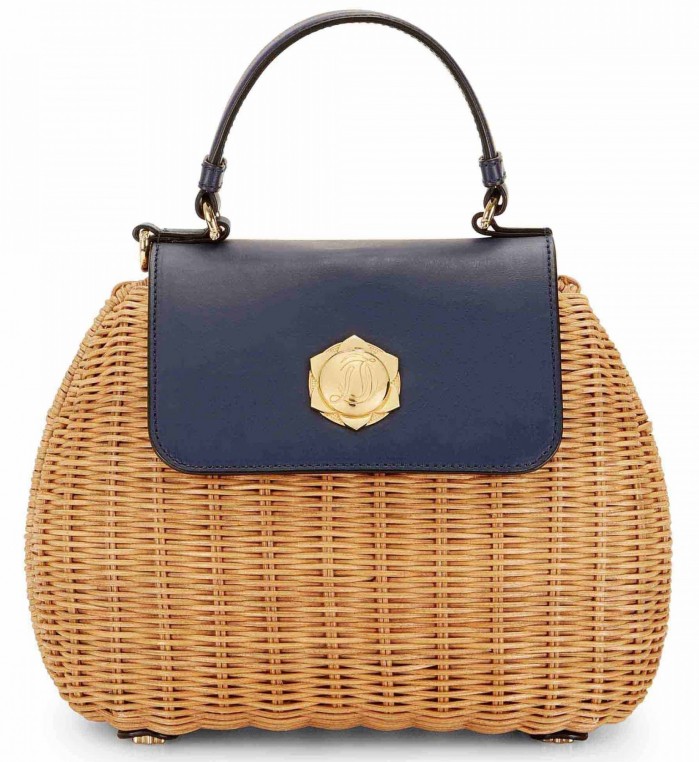 Draper James Overlook Bag, $250
Reese's cat-eye sunnies come from the collab line of Le Specs and Self Portrait. They're crafted from acetate and can be found over at Net-A-Porter for the price of $135.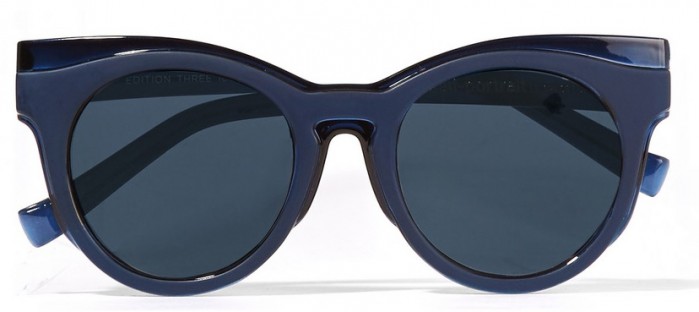 Self Portrait x Le Specs Luxe Cat-Eye Sunglasses, $135
Of course, because we're all about shoes here, allow me to give you the deetz on Reese's platform sandals. The chunky-heeled navy pair Reese used for the Facebook Live appearance is from Gianvito Rossi. The shoes are crafted from suede and sit on 4.5-inch-tall heels, as well as 1.25-inch-thick platforms. I couldn't find them in navy, but the dark brown and olive are available at Barneys.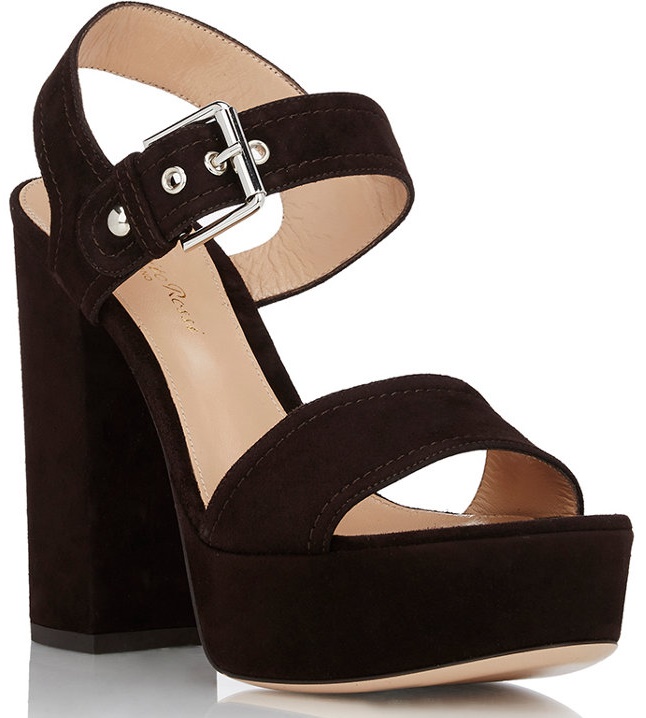 Gianvito Rossi Gina Platform Sandals in Dark Brown, $875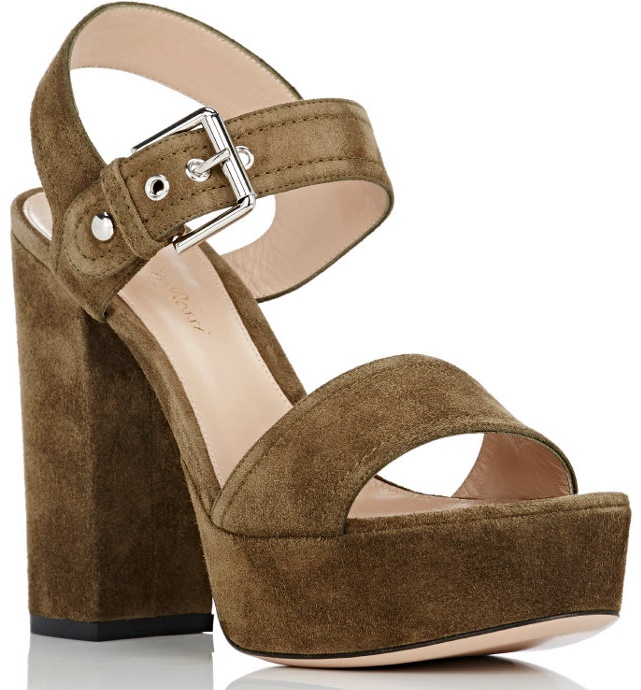 Gianvito Rossi Gina Platform Sandals in Olive, $875
The wedges Reese wore to church on Sunday are from Prada. They're no longer available online, but a slightly similar style can be found over at Neiman Marcus. Much like the previous pair, they're also crafted from suede. Of the two styles, which will you grab if you had a thousand dollars to spare?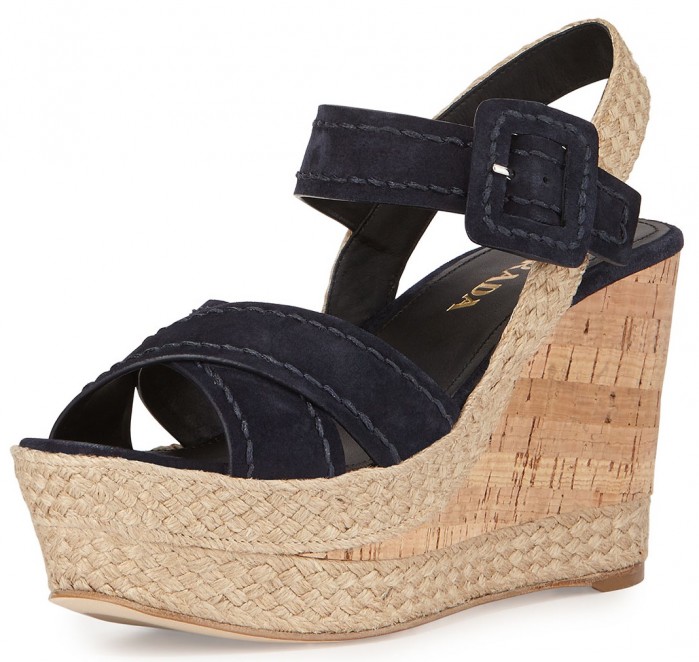 Prada Suede Platform Wedge Sandals, sold out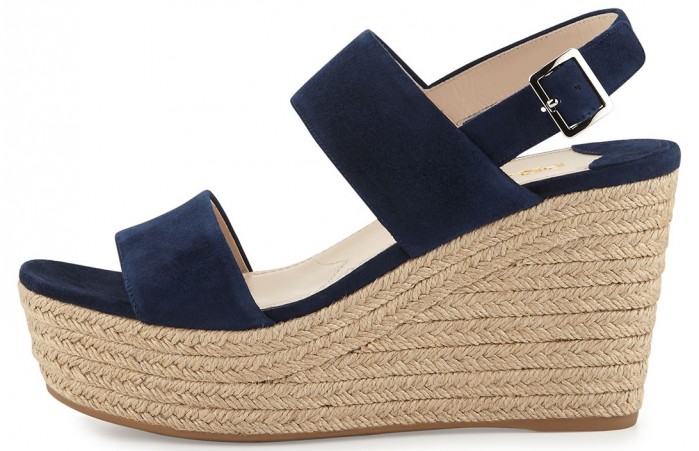 Prada Suede Platform Espadrille Sandals, $650