Reese Witherspoon is doing everything she can to market her fashion line, Draper James. Day in and day out, she steps out for the paparazzi in pieces from her collection to entice mummsies to purchase her designs.
Before you start bashing her, let me just point out that it's normal celebrity designer behavior. I mean, check out Gwen Stefani, who likes wearing shoes from L.A.M.B.; or Paris Hilton, who enjoys toting one of her Paris Hilton handbags.
Over the weekend, things were no different for the Legally Blonde star. She stepped out with her son Deacon in a mixed-pattern ensemble of tweed blouse worn with white skinny jeans and a scalloped-hem jacket. Complementing the outfit were a laser cut leather handbag and blue polka-dotted heels. It was quite a cocktail, but she pulled it off nonetheless.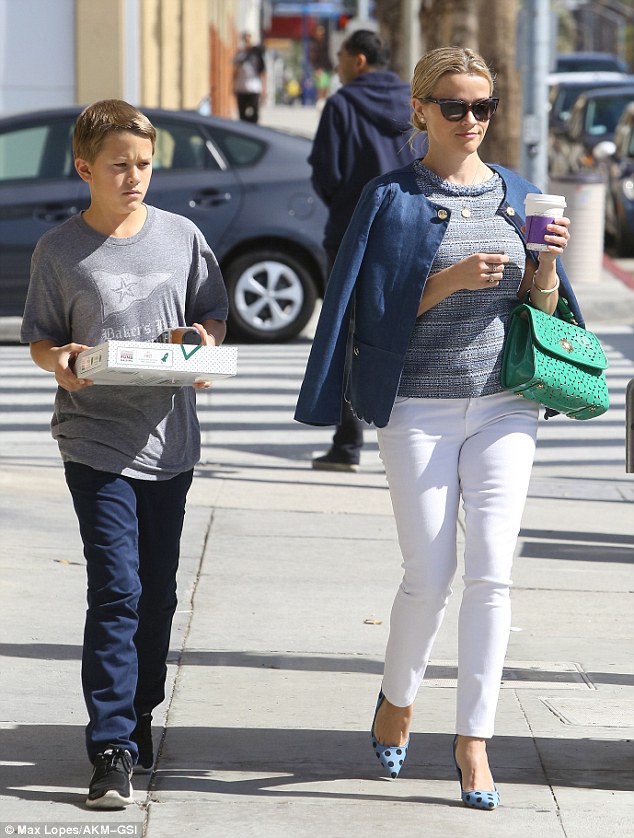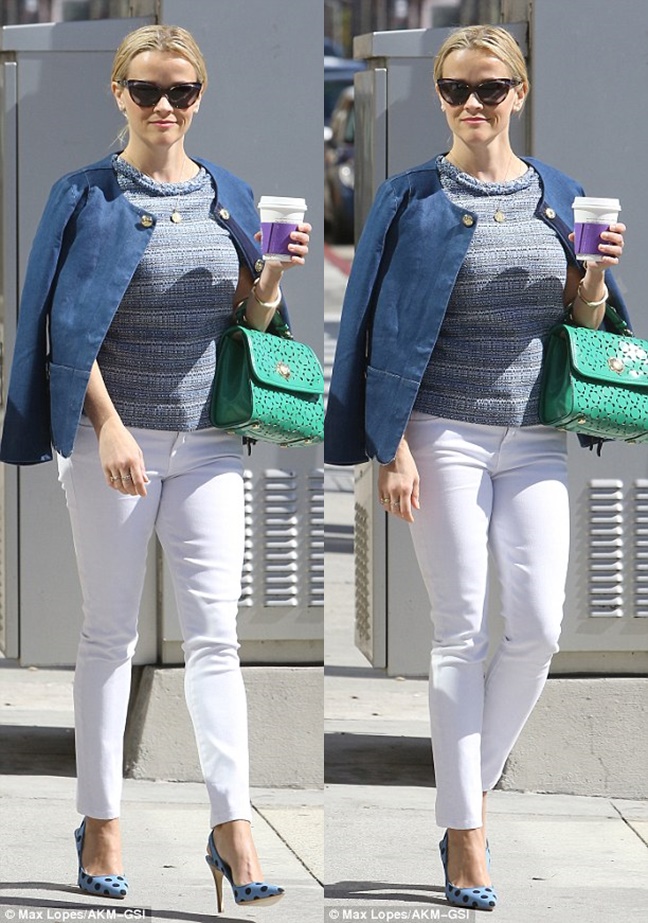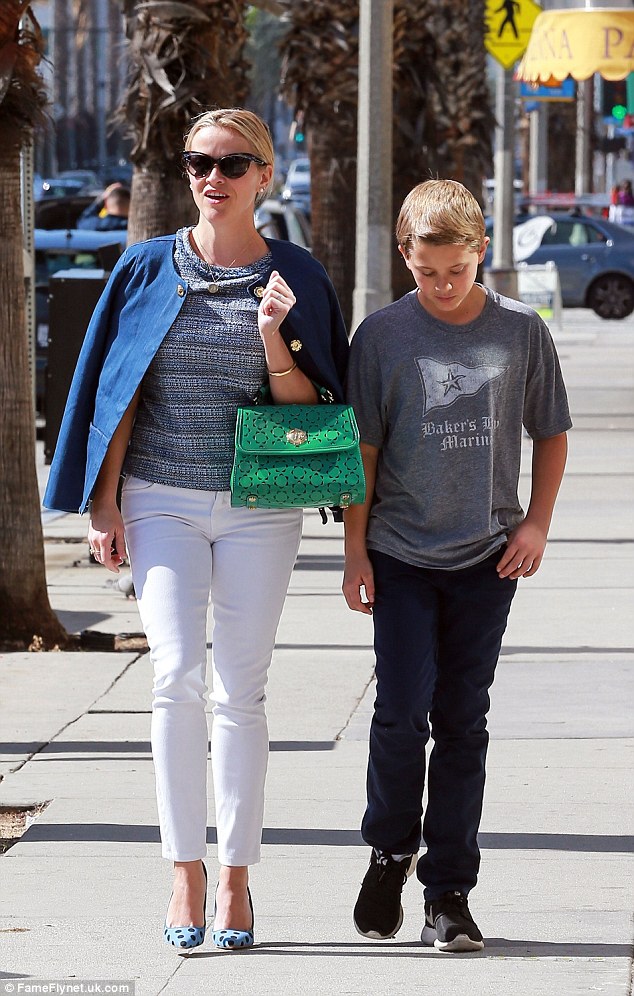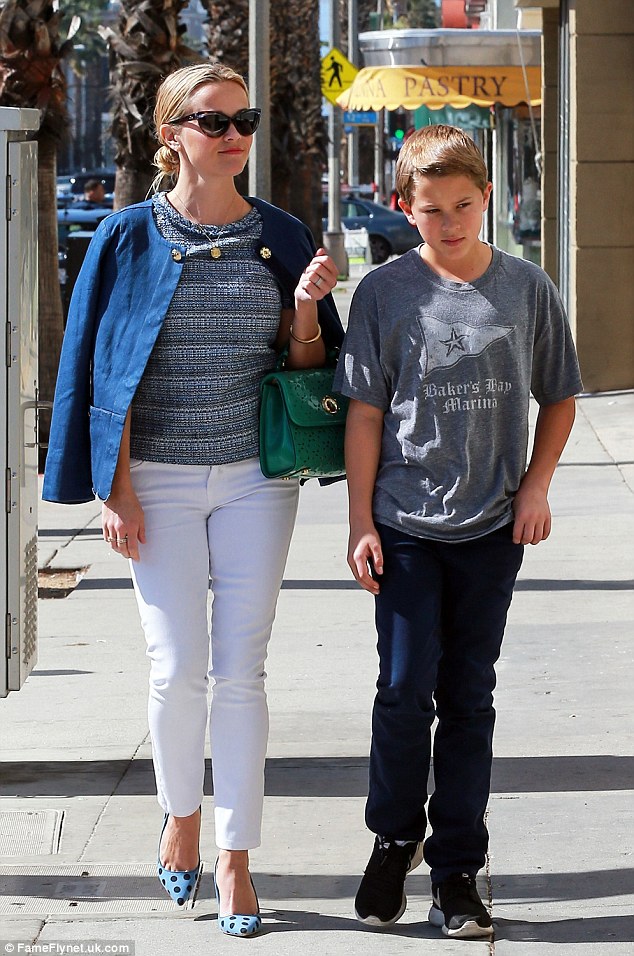 Reese Witherspoon steps out with son Deacon in Los Angeles on March 6, 2016
What do you think, ladies? Did Reese overdecorate? Did she wear too many colors and patterns? Thoughts?
As expected, Reese's top and blazer are from Draper James. Both can be sourced on the label's website if you fancy them.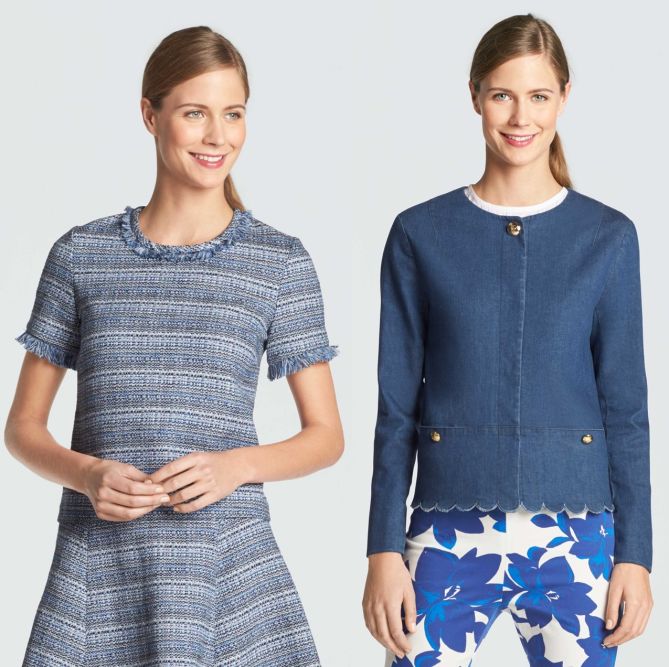 Draper James Scallop Denim Blazer, $195 / Draper James Bluebell Tweed Fringe Top, $185
Her green laser cut leather handbag is also from Draper James, but the piece isn't available yet. A similar one in blue can be found on the site, though.
Draper James Top Handle Bag, $295
As much as I tried, I sadly was not able to find anything on Reese's cute polka dot pumps. The print is quite playful, and I wouldn't mind wearing the pair. What about you?
If you think rocking some spotted pumps would be fun to do this spring, you can grab these shoes from Kate Spade instead. They feature tiny crystals set on the vamps in circular patterns. They retail at $350 and come in classic black, so they're more versatile: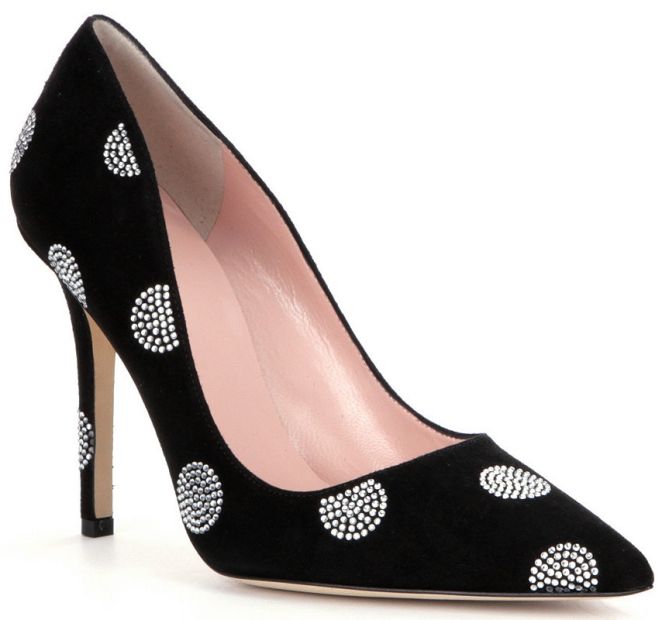 Kate Spade Libby in Black Crystal, $350