Are you a white-shirt n' jeans kind a girl?
If so, then you've probably experienced the dilemma of  figuring out how to spice up such a basic combo. There are several ways you can dress up this classic look, but one really easy way is to do what Reese Witherspoon did last week.
The actress was out and about with her daughter in Beverly Hills, and for the activity, she donned a textured white top and skinny blue jeans. Quite an ordinary mix, I agree, but the Legally Blonde star was smart enough to style it with a bright pink purse, red lipstick, oversized sunnies, and a pair of bold animal print pumps.
As you know, wearing on-point accessories can make a huge difference, and in Reese's case, it completely transformed the getup. She looked elegant, chic, and fabulous.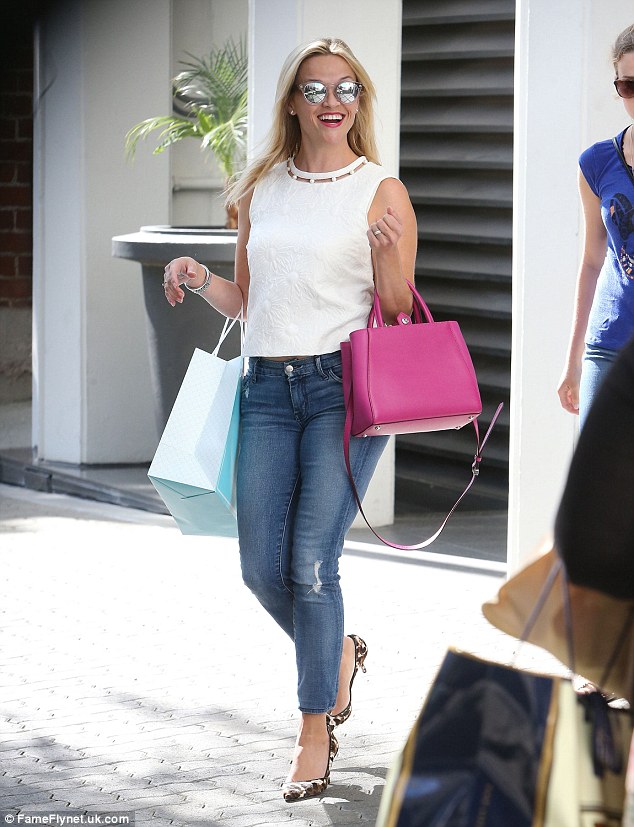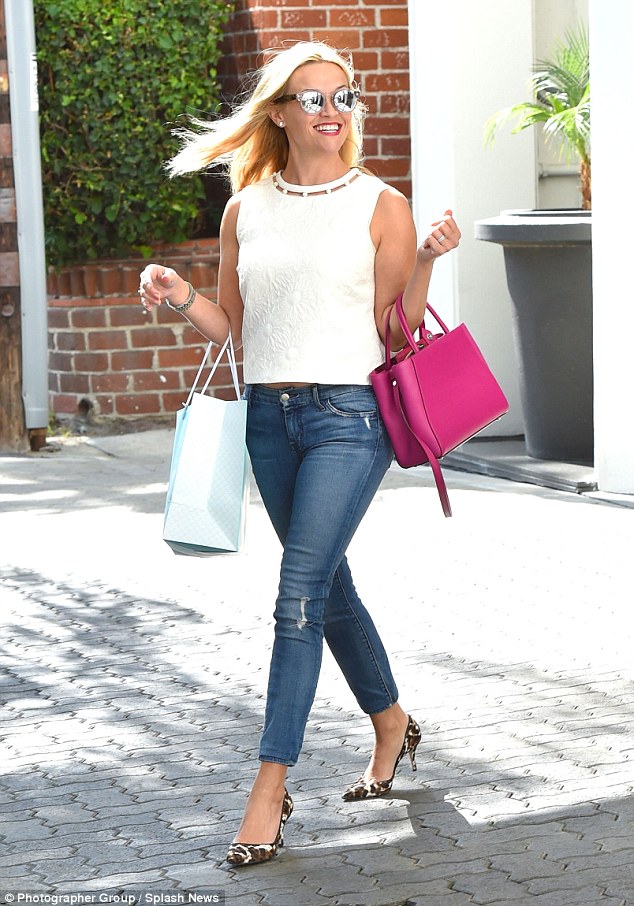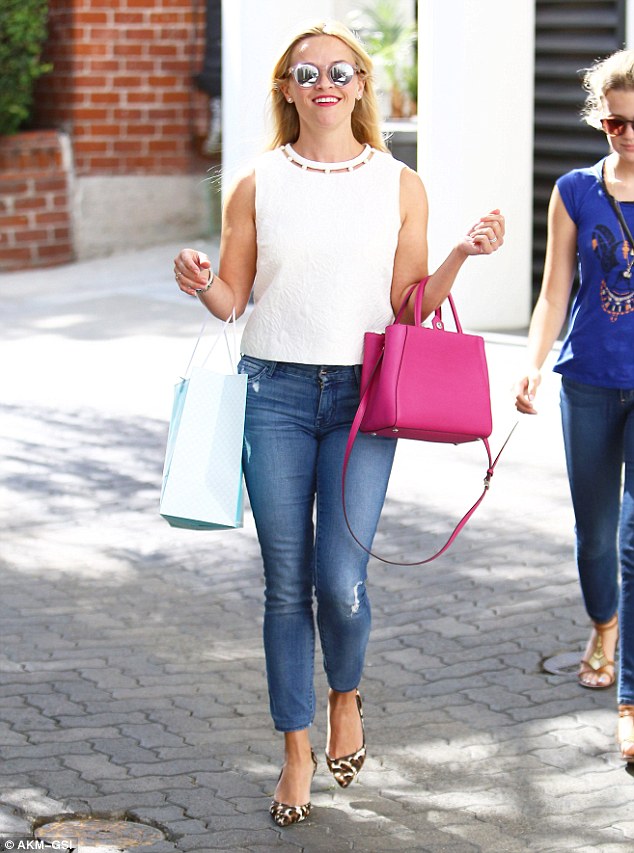 Reese Witherspoon spotted out and about in Beverly Hills with her daughter, Ava, on August 13, 2015
I love the pairing she put together here, most especially the animal-print pumps and pink purse. Both items really elevated her look.
Reese's bright pink handbag is from Fendi. It's the "2Jours Petite", and grabbing it will set you back about $1900. Her jeans are from 7 For All Mankind, while her cutout top is from Draper James. Unfortunately, I could not find any details on her standout pumps. They could be from Jimmy Choo or Manolo Blahnik, but that's just a wild guess.
In any case, if you're looking to steal Reese's simple but chic style for less, easily do so with these alternatives from J. Crew and Sam Edelman.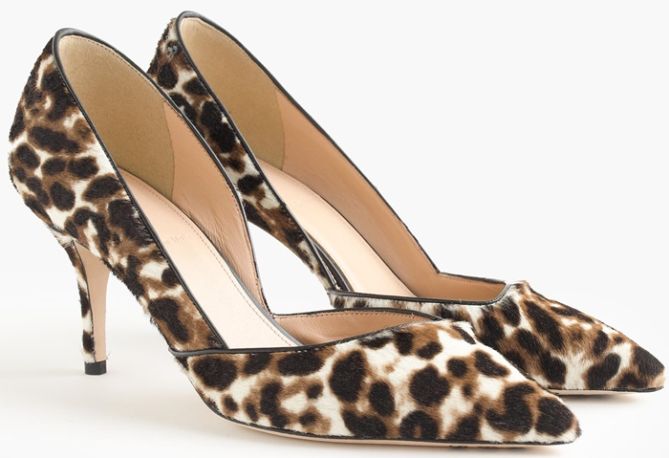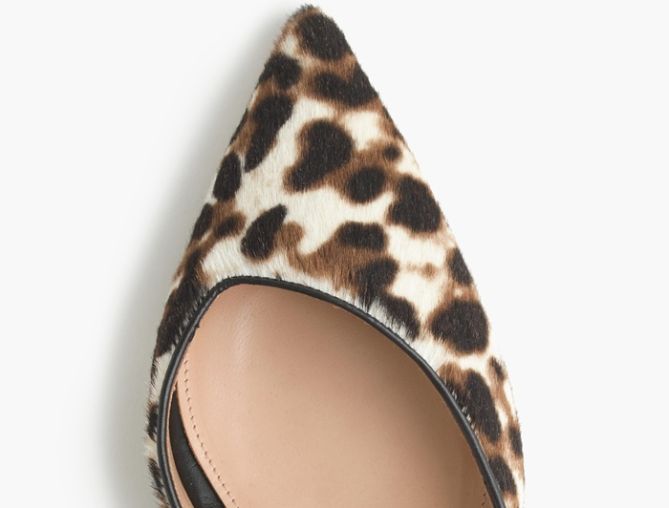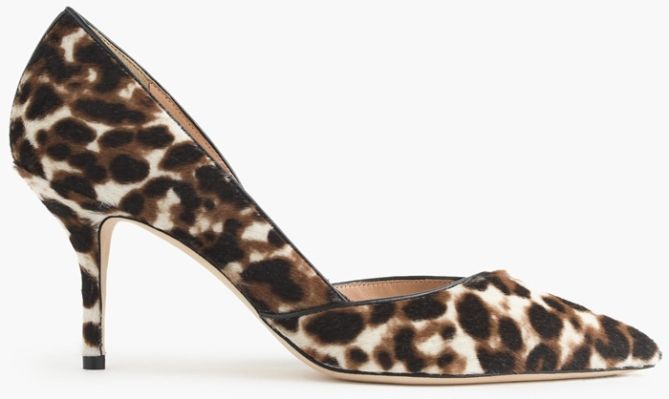 J. Crew Colette Calhair D'Orsay Pumps, $378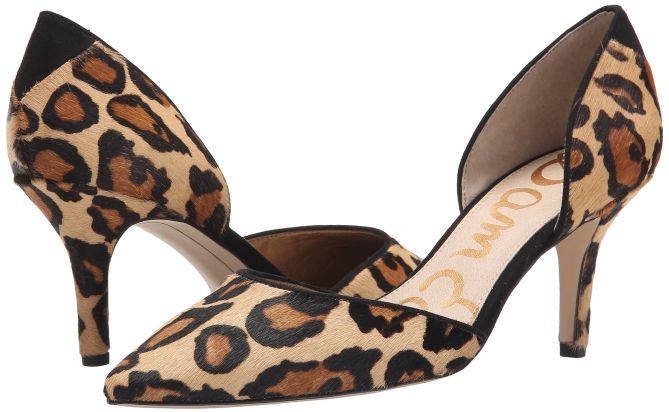 Sam Edelman Opal Pumps, $130
In fact, if you analyze the shape of Reese's shoes, the vamps actually resemble that of  the "Colette" from J. Crew. So what do you think? Could Reese be wearing J. Crew pumps?
To copy Reese's getup, wear your choice of pumps with blue skinnies and a white shirt, then top off with a pink purse and some cool eyewear. You're all set!