I have to admit, I'm a Reese Witherspoon fan.
She's a good actress — yes — but more than that is the fact that she can dress well. Her style is girly and colorful but always sophisticated and put-together. Paparazzi photos prove that Reese can look good wherever she goes and whatever she's doing. That, to me, deserves a thumbs up or two.
Speaking of which, over the weekend, the Legally Blonde star was spotted bonding with her eldest child, Ava, who by the way, looks exactly like her. The two went shopping at Gap, Sephora, and NastyGal in Santa Monica, California.  For the outing, both ladies wore striped shirts, shorts, gold shoes, and dark eyewear. But while Ava capped off her look with gold ballet flats, Reese accessorized her getup with gold lace-up sandals and a hat.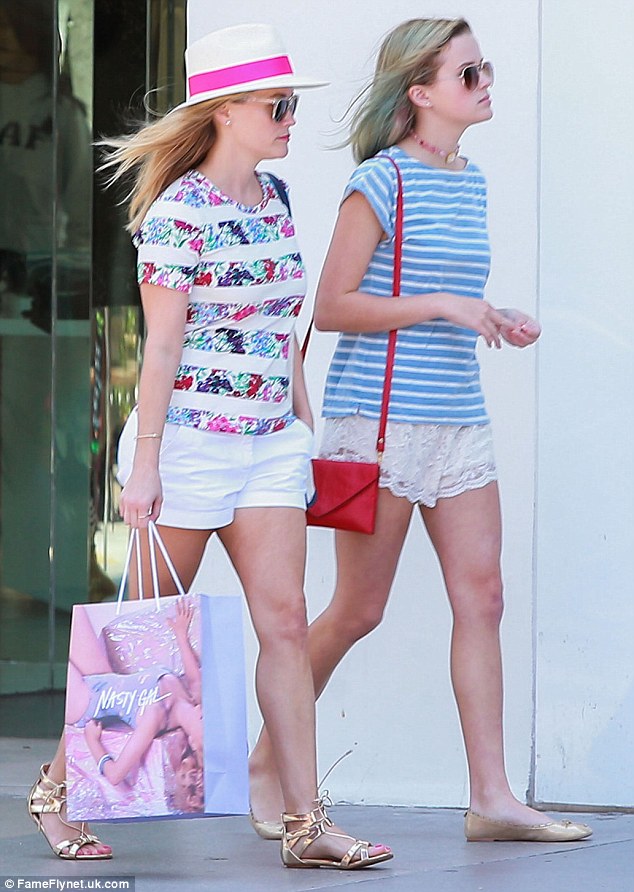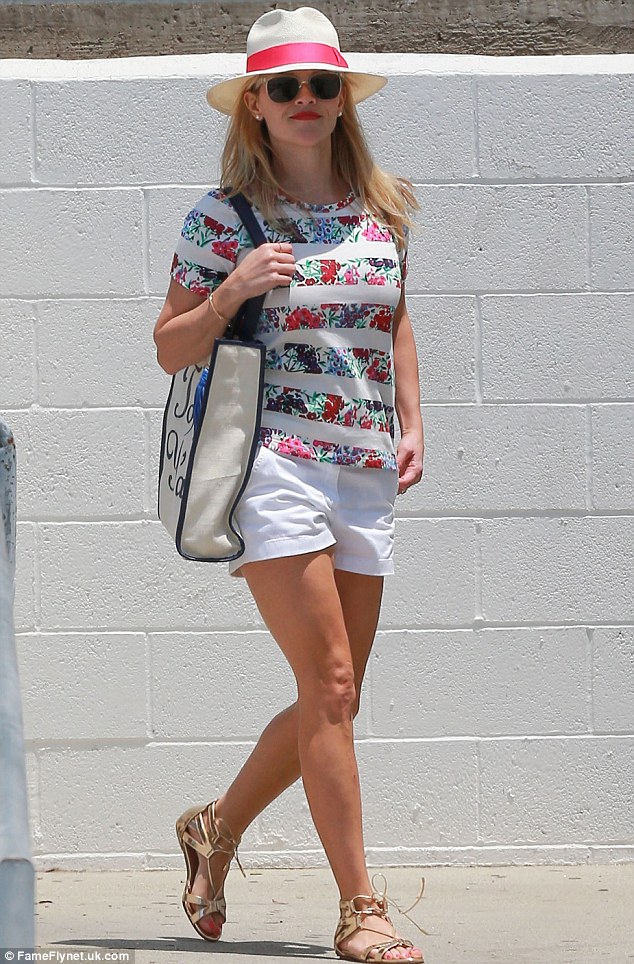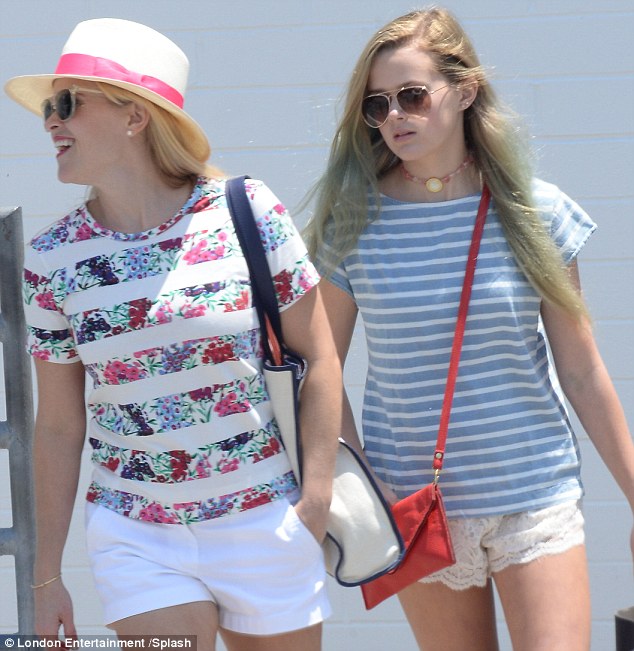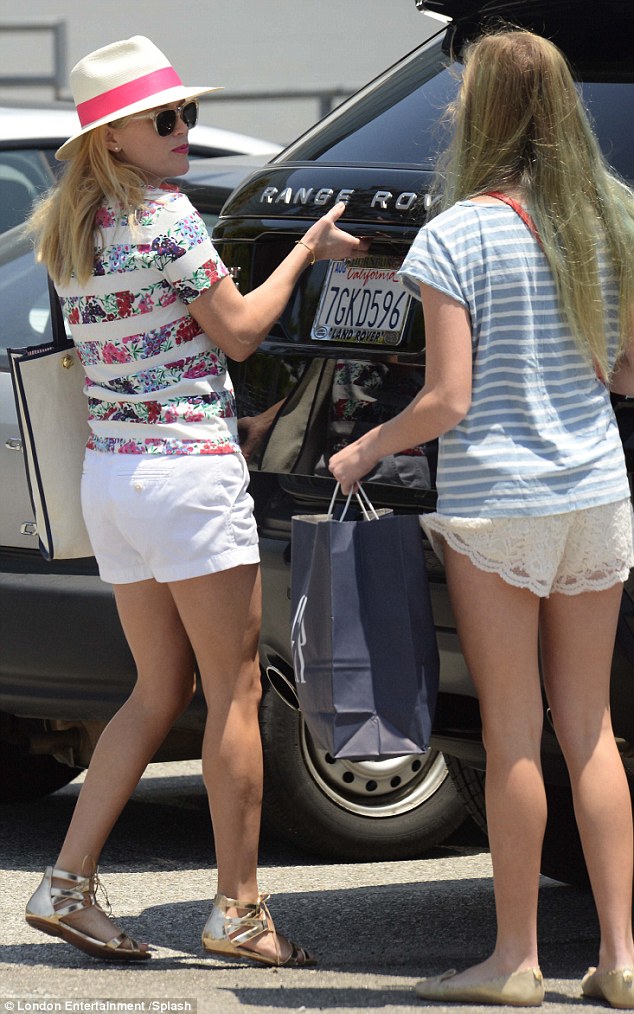 Reese Witherspoon goes shopping with her eldest child, Ava, in Santa Monica, California on May 23, 2015
Between the two, would you say mommy Reese looks more fashionable than her baby girl? Or do you prefer Ava's outfit of stripes and lace?
I kind of like Reese's perfectly-coordinated look. More importantly, I like how she complemented the getup with fancy and flirty lace-up sandals. What about you?
Reese's colorful shirt and statement tote are from her new fashion line, Draper James. You can shop for the pieces online if you're interested. The bag is $155 while the top is $75 — not cheap, but well within the reasonable range.
As for Reese's gold sandals, they're from Aquazzura. Dubbed as "Beverly Hills", the style features cutout straps at the ankles and vamps detailed with thin tubular leather lace-up closures.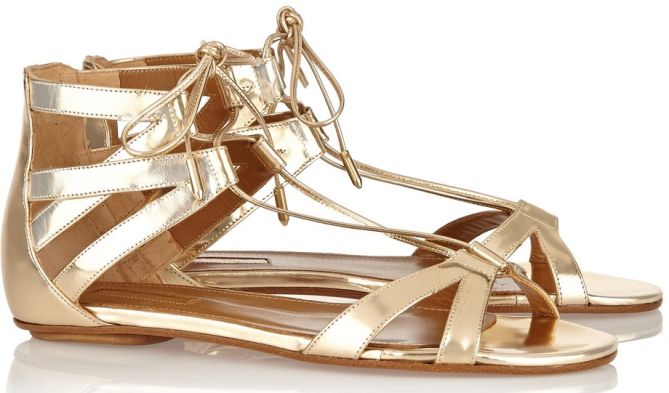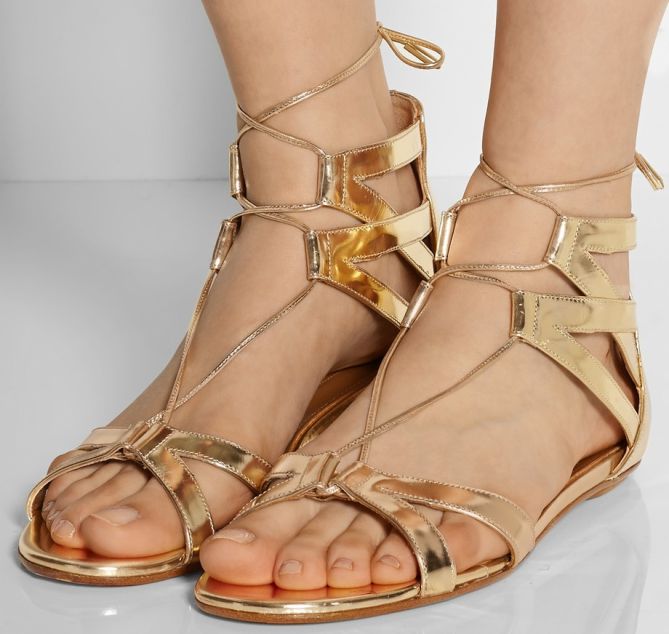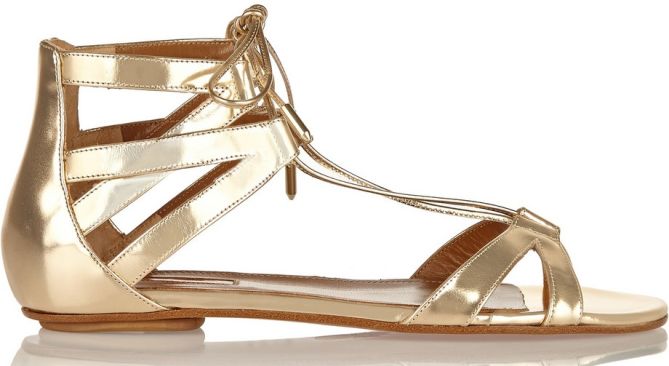 Aquazzura Beverly Hills Lace Up Sandals, $530
What I like about these shoes is that you can wear them with anything and to almost anywhere. In fact, you can even rock the pair with a black-tie gown and it would be alright. It's the metallic leather doing its magic. Plus, of course, the flamboyant lace-up design adds the right dose of flair to the equation.
If you want the Beverly Hills sandals, you can score them online. They retail at $530.