Besides Lily Collins, one other celebrity who stood out at the Vogue Fashion Fund show held at Chateau Marmont in LA early this week was Reese Witherspoon.
The actress looked pretty and polished in shades of berry and ivory for the occasion. She decked herself in a Draper James dress embellished with what appeared to be berry-shaped stones, and then complemented the number with chandelier earrings, a gold clutch, and some berry-colored bow-detailed ankle-strap sandals. It was a sophisticated and feminine ensemble, and Reese simply looked wonderful.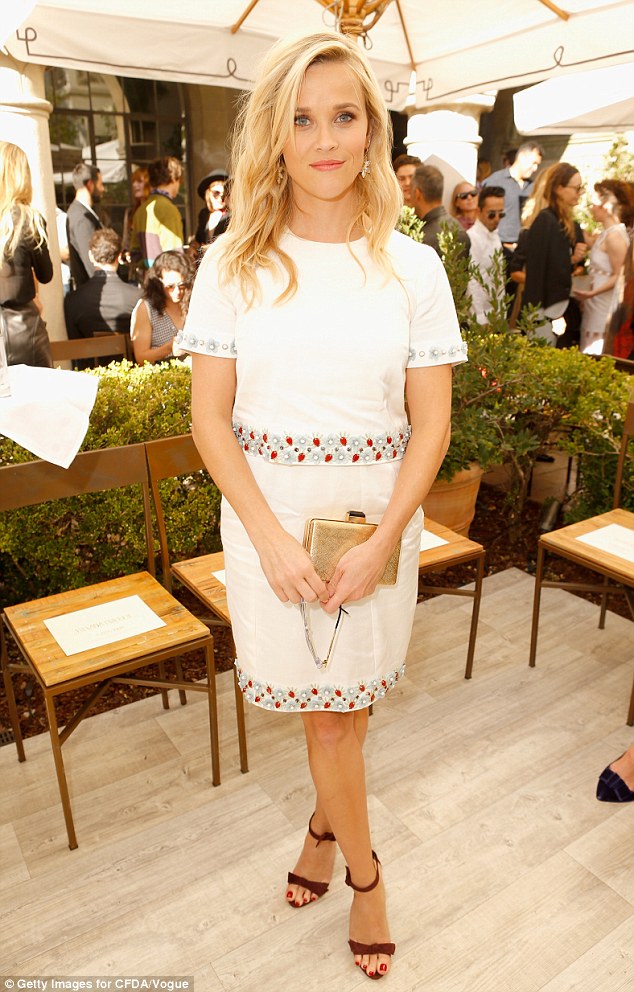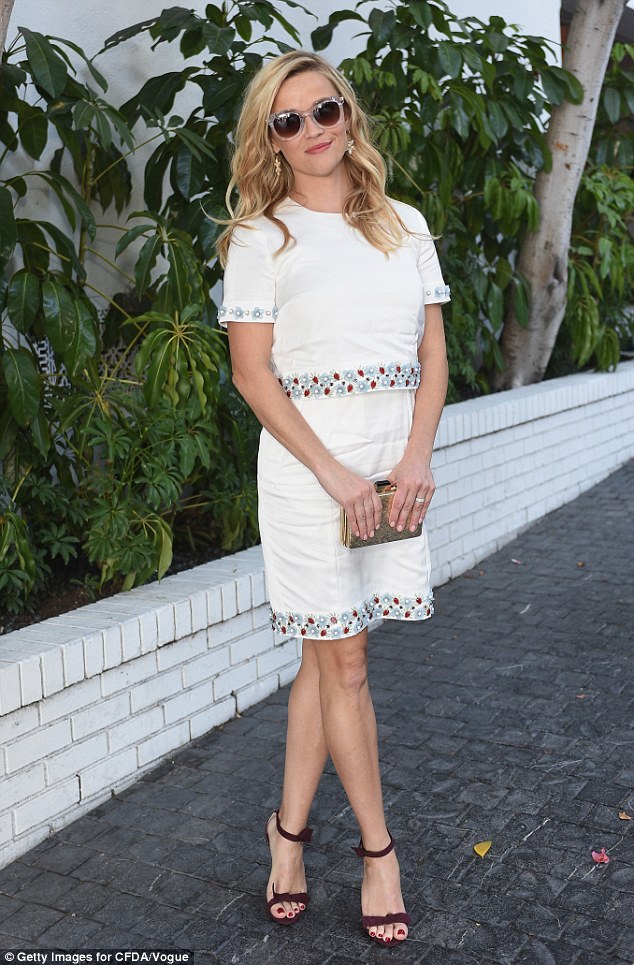 Reese Witherspoon attends the CFDA and Vogue Fashion Fund show at Chateau Marmont in Los Angeles on October 20, 2015
I like how Reese always looks put together and coordinated. Don't you?
The Draper James dress is available for the taking if you'r interested in the piece. It is somewhat pricey — about $595. Here's a closer look: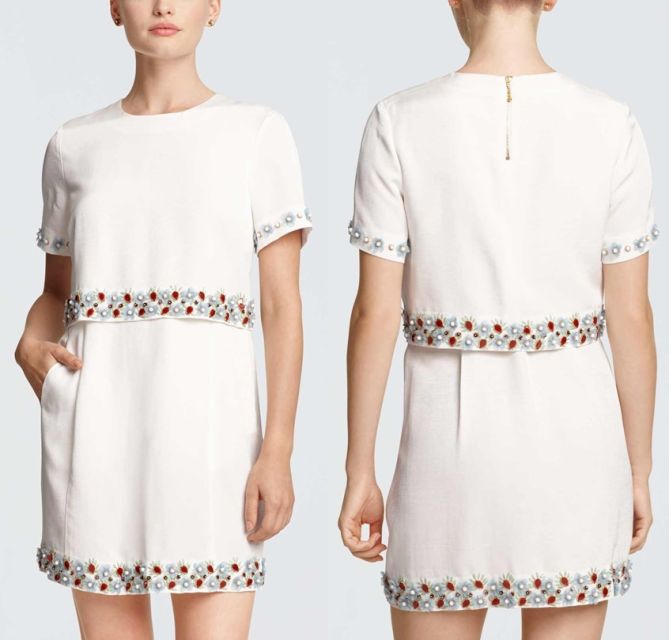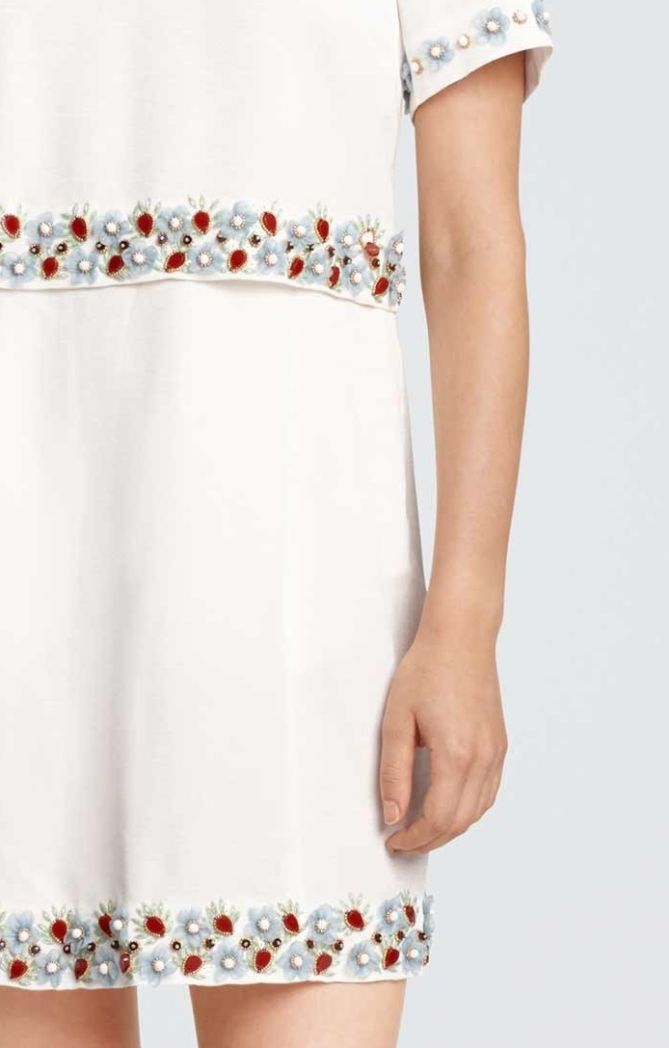 Draper James Jeweled Dress, $595
There's no info on Reese's clutch, but her sunnies are from Thierry Lasry, while her sandals are from Alexandre Birman. The latter can be found on the WWW. All you need to do is look 'em up. Below are the black, deep blue, and merlot suede variants for you to check out.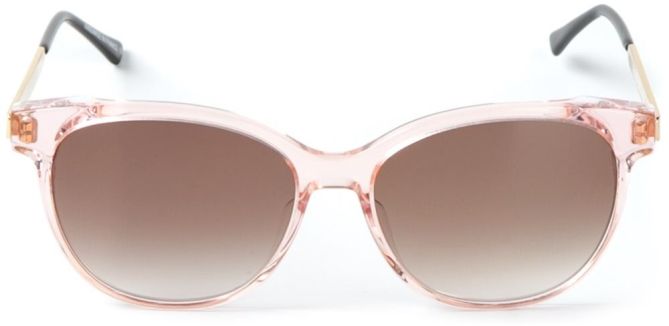 Thierry Lasry Tipsy Wayfarer Sunglasses, sold out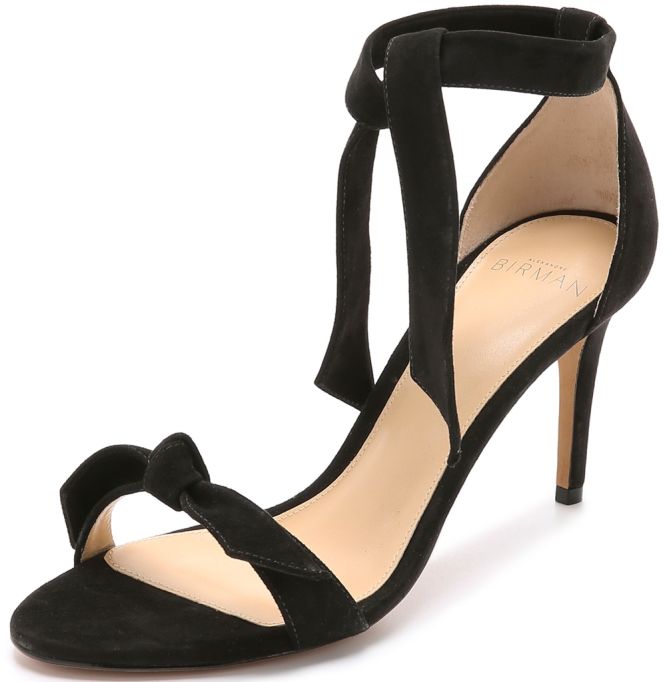 Alexandre Birman Suede Tie Sandals in Black, $595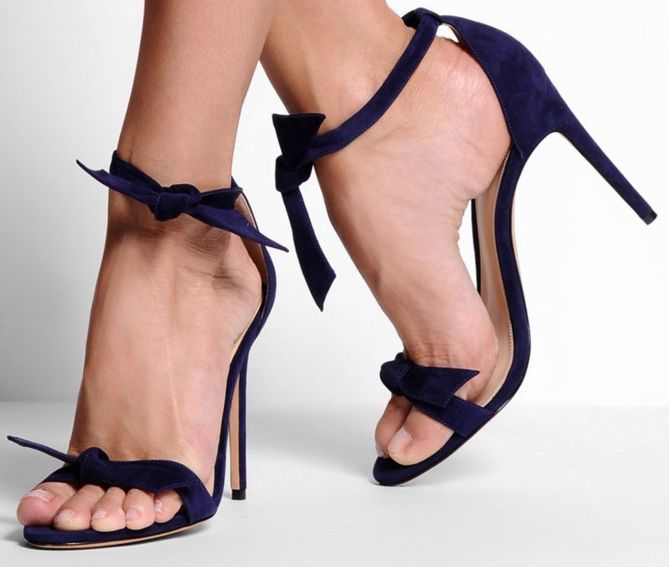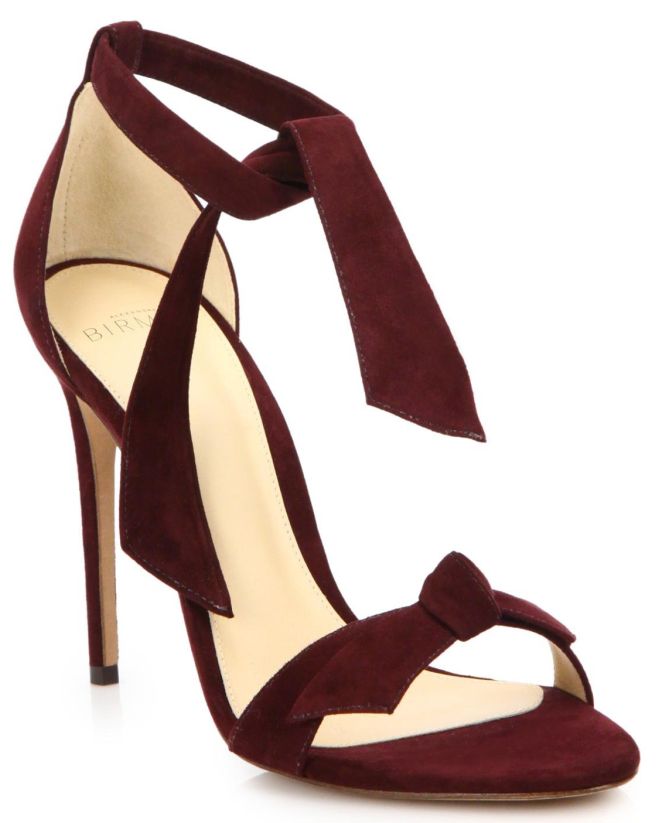 Alexandre Birman Suede Tie Sandals in Blue and Merlot, $595
Altogether, grabbing the dress and the shoes will set you back a hefty $1200. For the ladies who don't mind such extravagance, feel free to copy Reese's style. For the frugalista, a good alternative to the shoes would be these oh-so pretty ankle-wrap sandals from Schutz: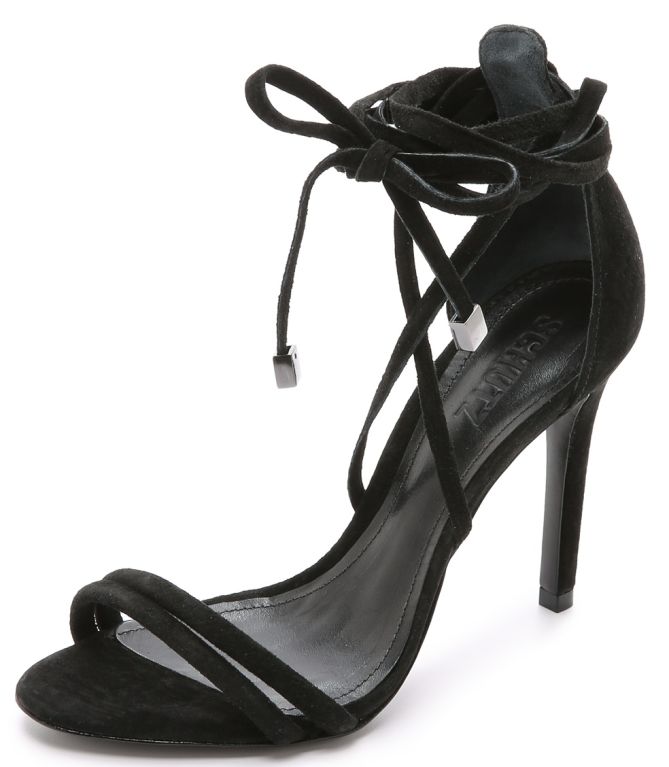 Schutz Lola Suede Ankle Wrap Sandals, $180