She may be the stylist to the stars, but when it comes to dressing herself, Rachel Zoe likes to stick to a signature look — black maxi dresses, caftans, and capes teamed with fur or fringed toppers. On Monday, the fashion guru was spotted out and about in Beverly Hills in another ankle-grazing frock teamed with a heavily fringed jacket. Capping off her ensemble were oversized eyewear, a black purse, and thick platform sandals.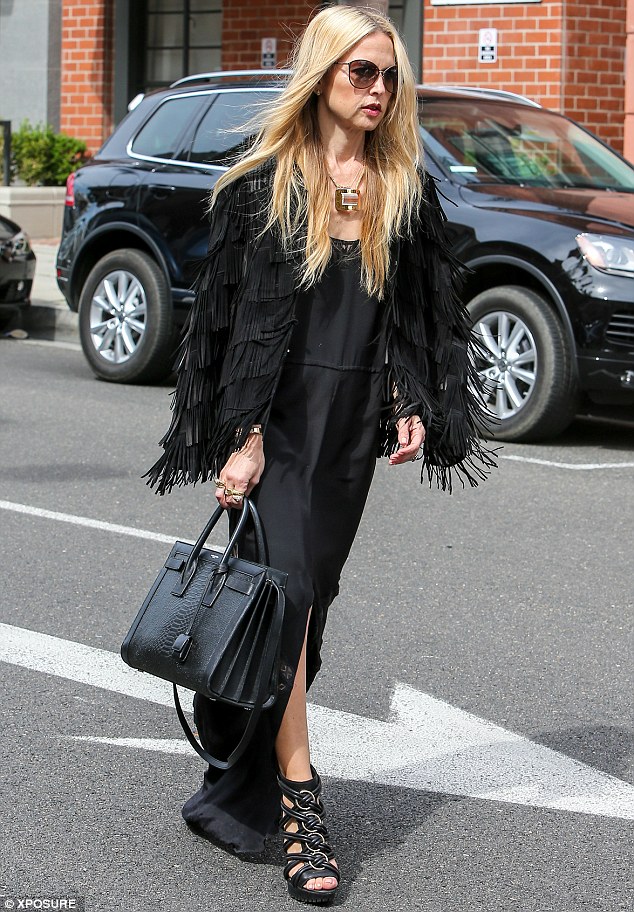 Rachel Zoe spotted out and about in Beverly Hills in her usual all-black getup of fringed jacket and maxi dress, March 16, 2015
Do you like Rachel's street style or do you think it's a little too much? All I can say is, only the likes of Rachel Zoe can pull off such an outfit. Would you agree?
Couldn't find any details on the dress and jacket yet, but I do know that her sandals are the "Harlin", which is a style from her own fashion line. The sandals feature thick tube-like straps knotted and criss-crossed to create a textured effect, while gilded gold rings decorate the center for a glamorous touch.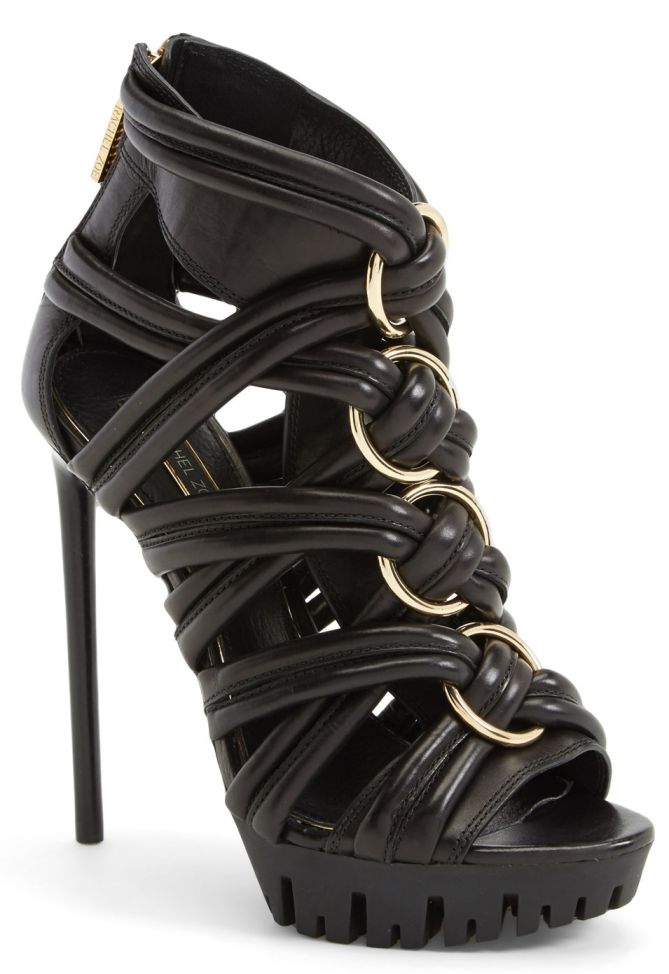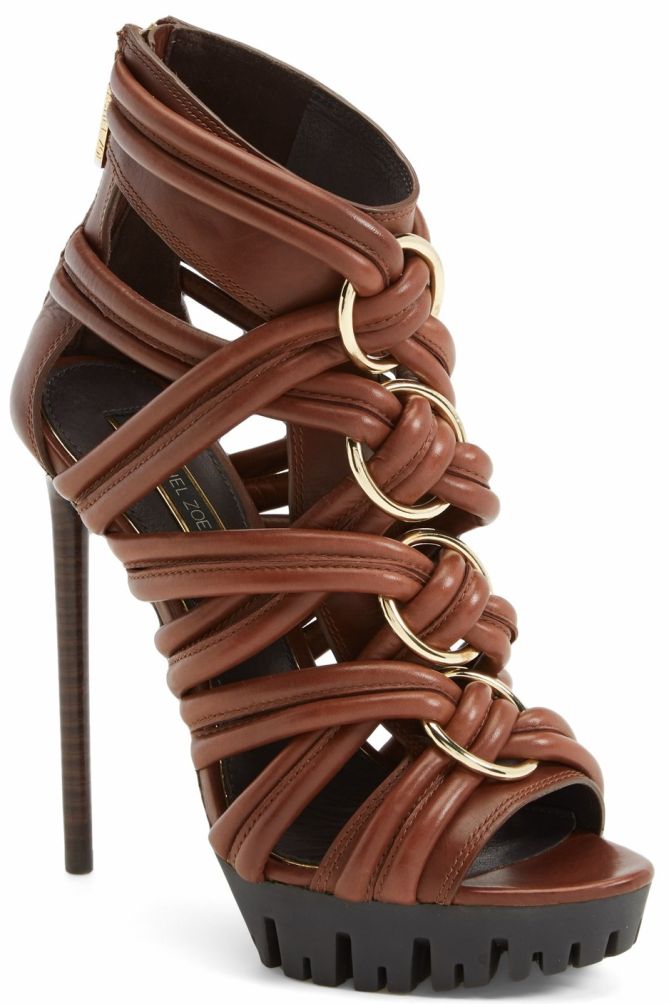 Rachel Zoe Harlin Sandals, $495
The Harlin also feature thick corrugated platformss and 5.5-inch-tall super slim heels. They come in black and tan. Feel free to order them online if interested.