Rachel Zoe loves to stick to her blacks and whites, as well as her mile-high heels. It appears nothing can keep the stylist-at-large from slipping into a pair of platforms — not even when she's on mommy duty. I commend the lady, of course. It's amazing how she's able to keep up with the kids even while decked in towering shoes.
On Wednesday, Rachel was spotted out and about with her two children in Beverly Hills. All three were dressed in color coordinated outfits of black and white. Rachel wore a furry black-and-white topper and black skinny pants. She also teamed her outfit with a fringed bucket bag and suede over-the-knee platform boots fashioned with very tall heels.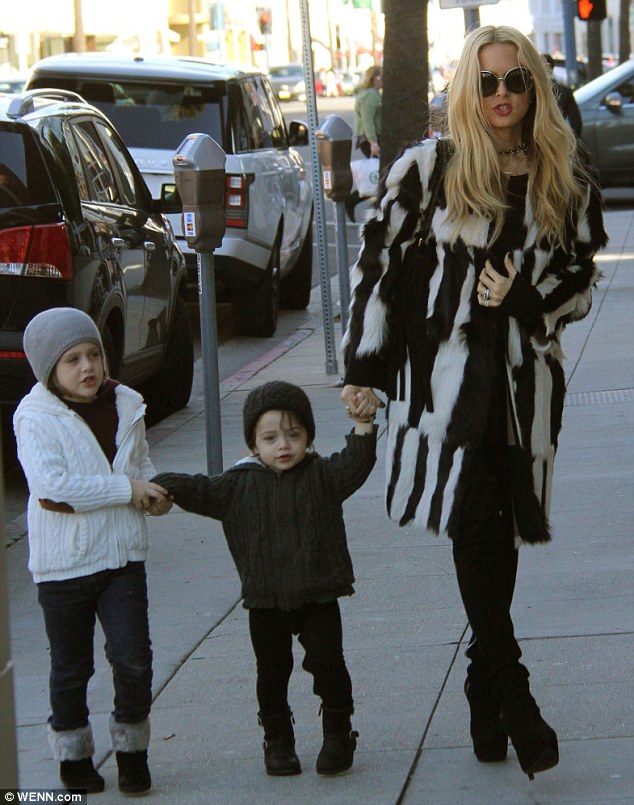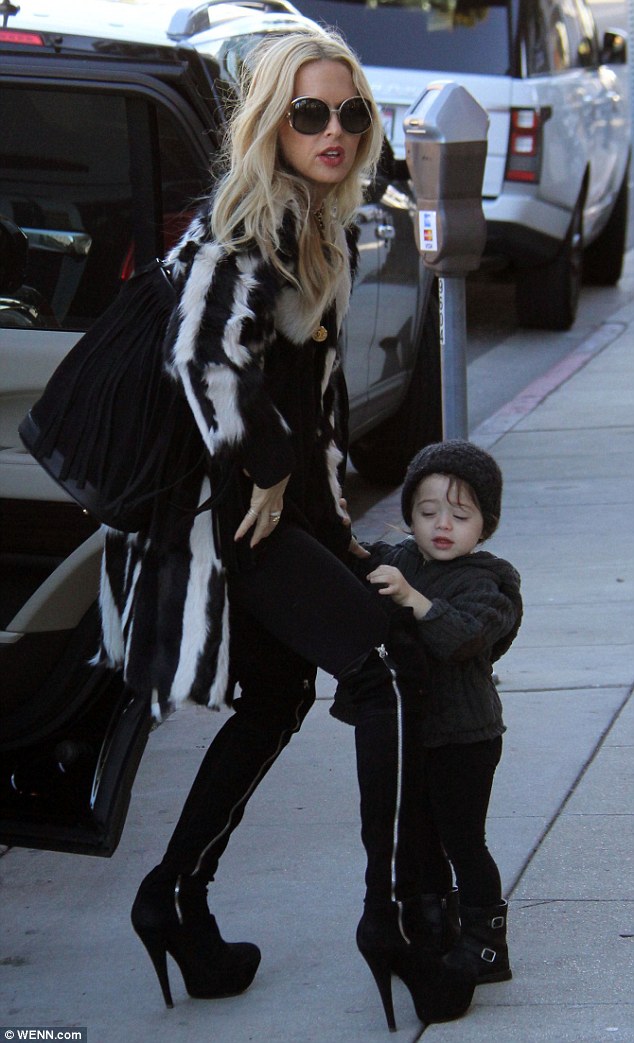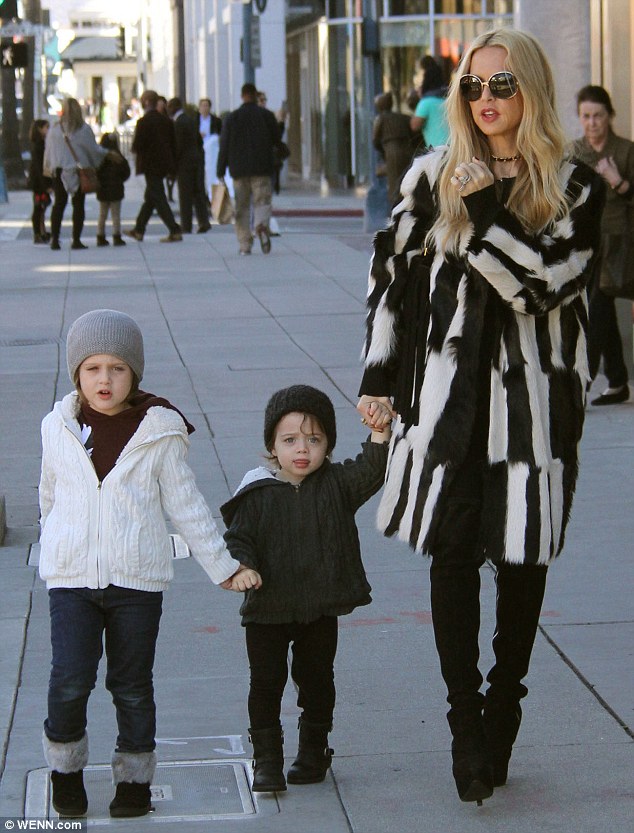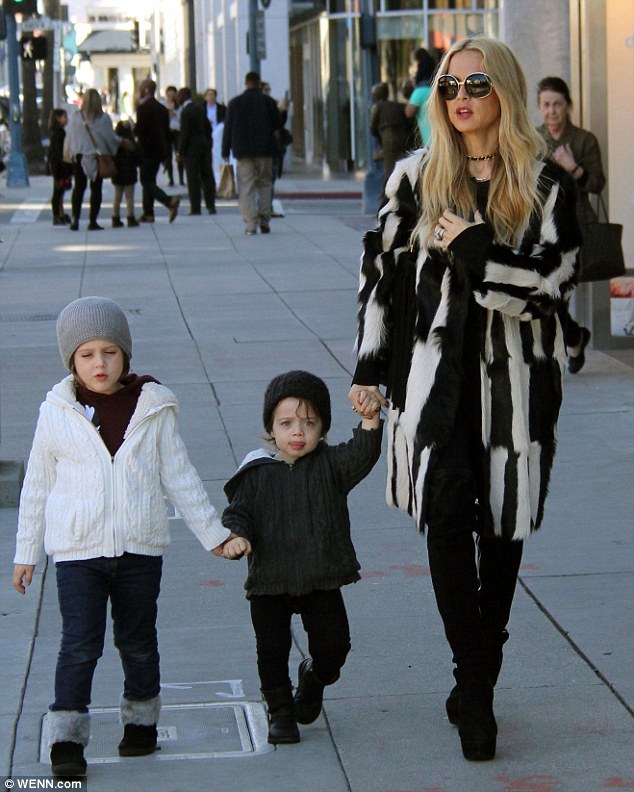 Rachel Zoe steps out in Beverly Hills with her two children on December 23, 2015
I don't know about you, but if I had two little boys with me, I'd wear the most comfortable shoes I can find. Then again, maybe Rachel's boys are well-behaved.
That said, we all can't deny she's impeccably dressed in these photos. Yes? They don't call her a stylist for nothin'. Sure, she's not in Christmas colors, but she's Jewish, hence the black and white.
And as for Rachel's super tall platform boots, I couldn't find any details on the pair. I would like to think it's from her own fashion line, but I couldn't find the boots in her line-up, so I really can't say. However, if you fancy her holiday style, you can grab it with any of these over-the-knee options instead: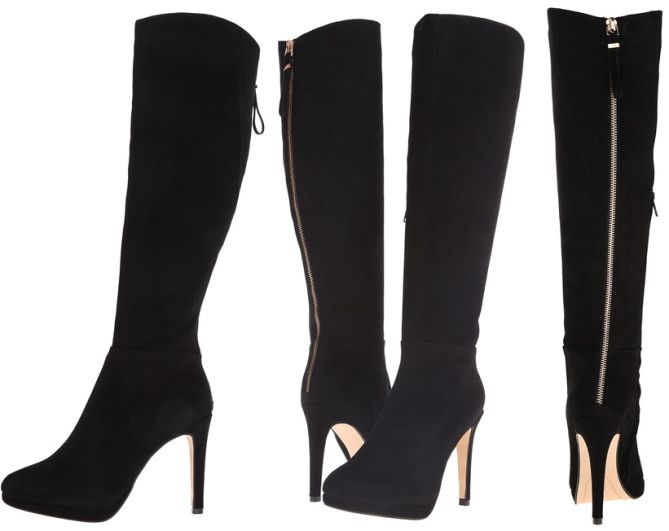 Dune London Skyler Boots, $270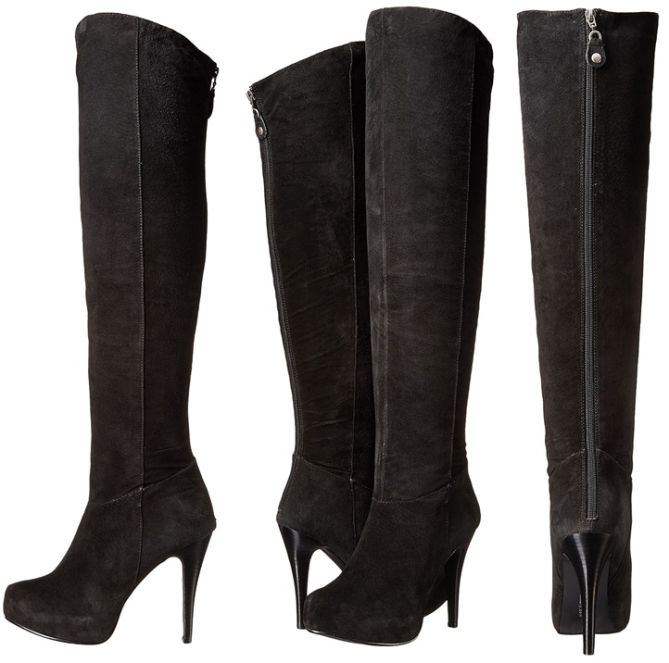 Chinese Laundry Preston Boots, $150
The boots from Dune feature 18-inch-tall shafts so they'll fall just right above your knees. The pair from Chinese Laundry, however, comes with 24-inch-tall shafts and will likely reach the area below your thighs. The "Preston" (boots) also come with thicker platforms at 1.25 inches. Both boot styles retail below $300 so no need to feel guilty about shopping for any of them. Team your choice with an all-black outfit, then top off the mix with a faux fur coat or jacket, and you're all set!