I don't style stalk Rachel Zoe, stylist at large, that often. But I'm glad I made a quick search on the fashion guru today. Not surprisingly, she was spotted this week looking fab per usual in one of her signature looks — a maxi dress worn with chunky sandals.
This time, though, Rachel decked herself in a white tassel-trimmed summer frock that ended just right above her ankles — not the usual black floor-grazing maxi dresses that she wears often. She then teamed the getup with brown platform espadrille wedges, round-rimmed sunnies, and the biggest Chanel purse I've seen, ever. The look was 100% on-point, of course. It was laid-back, hippie-chic, and effortlessly cool.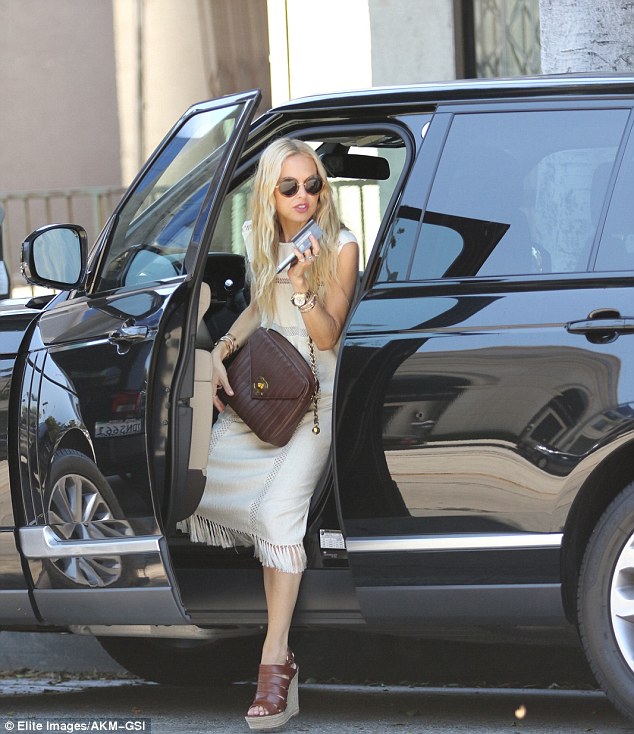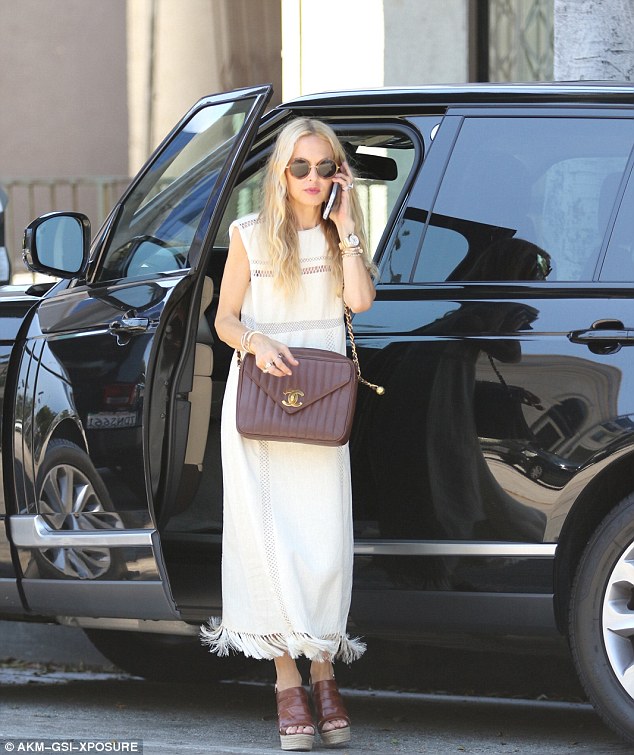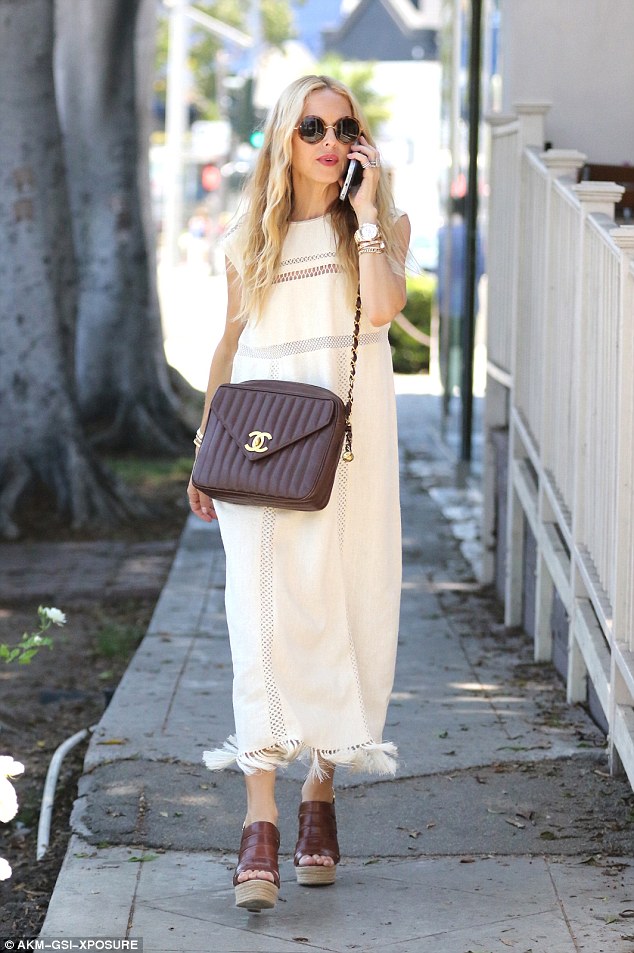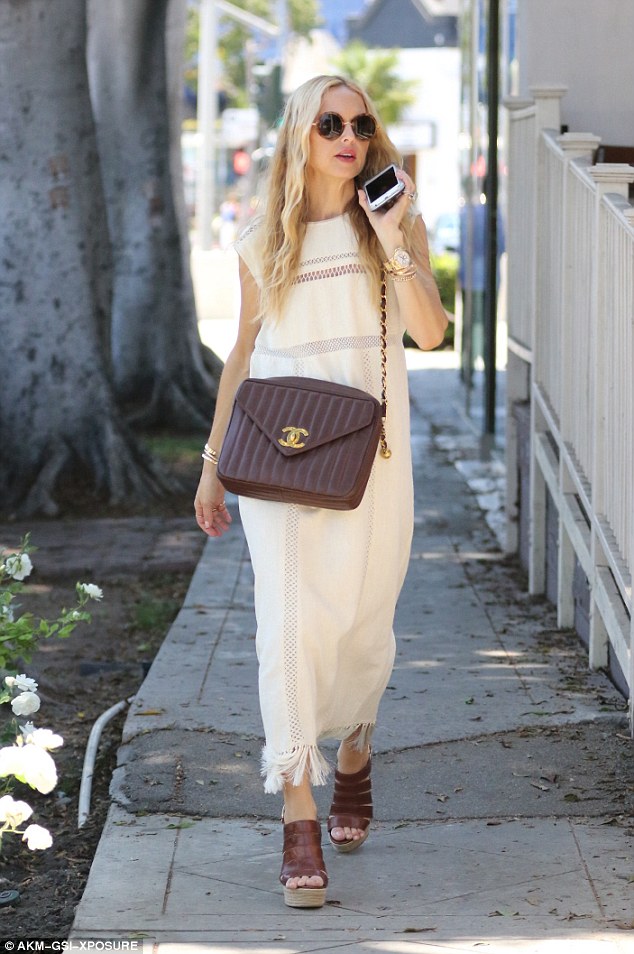 Rachel Zoe runs errands inn Los Angeles on June 20, 2016
I love Rachel's outfit here. It's something I can picture myself wearing this summer. What about you?
I couldn't find any information on the dress — which is a big disappointment because I love it. Her shoes, however, are from her eponymous fashion line. You can easily find them on the web too.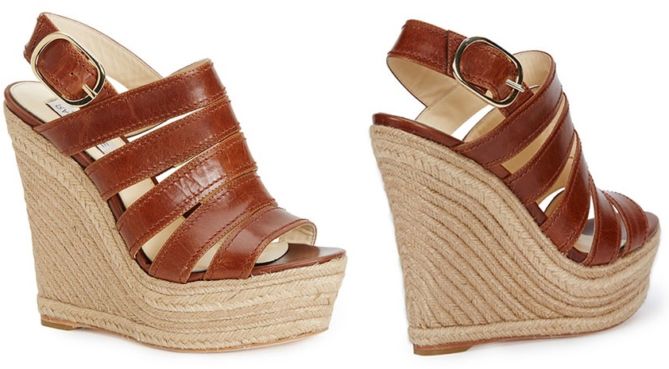 Rachel Zoe Gia Wedge Sandals in Brown, $209 (was $348)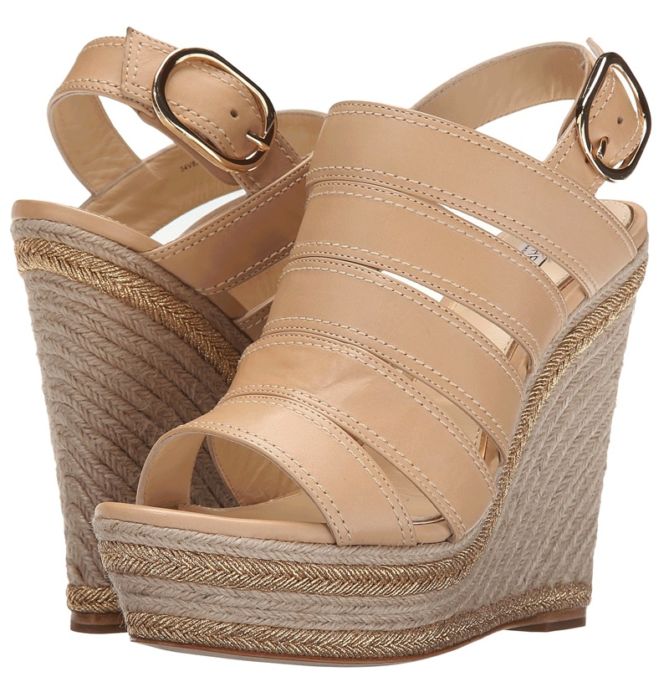 Rachel Zoe Gia Wedge Sandals in Natural, $348
The Gia feature leather uppers, jute bottoms, 5.25-inch-tall wedge heels, and platforms that are 1.75 inches thick. They're currently on sale at $209 over on the stylist's website. A much lighter "natural" version is also available, if you prefer a more flattering color. Team with a white ankle-length maxi dress to steal Rachel's style.