Although most young celebrities stress the hell out of their managers for partying wild, Rachel Bilson didn't have to deal with this with her handlers. The Hart of Dixie  actress admitted she had enough of the partying during her younger years and before she even became a celebrity.
The 32-year-old actress says she grew up in LA and did all the clubbing, drugs and alcohol during her younger years. Rachel added that by the time she became famous as "Summer Roberts" in the hit teen drama The OC, all these vices were already out of her system. By that time also, she was dating her co-star Adam Brody so she was more focused in their relationship and it's more of a domesticated thing for her.
Rachel also revealed that right now, she's very happy and contented living her life with her on-off partner, Hayden Christiansen. She even added that she's already looking forward to having kids in the next few years.
"He's so incredibly supportive and considerate. It's so basic-that should be there. Because these things are so much more important when you're older. I've been in my relationship for seven years, so we've grown up together in a way. This is my partner, my support, just there for me no matter what. And vice versa."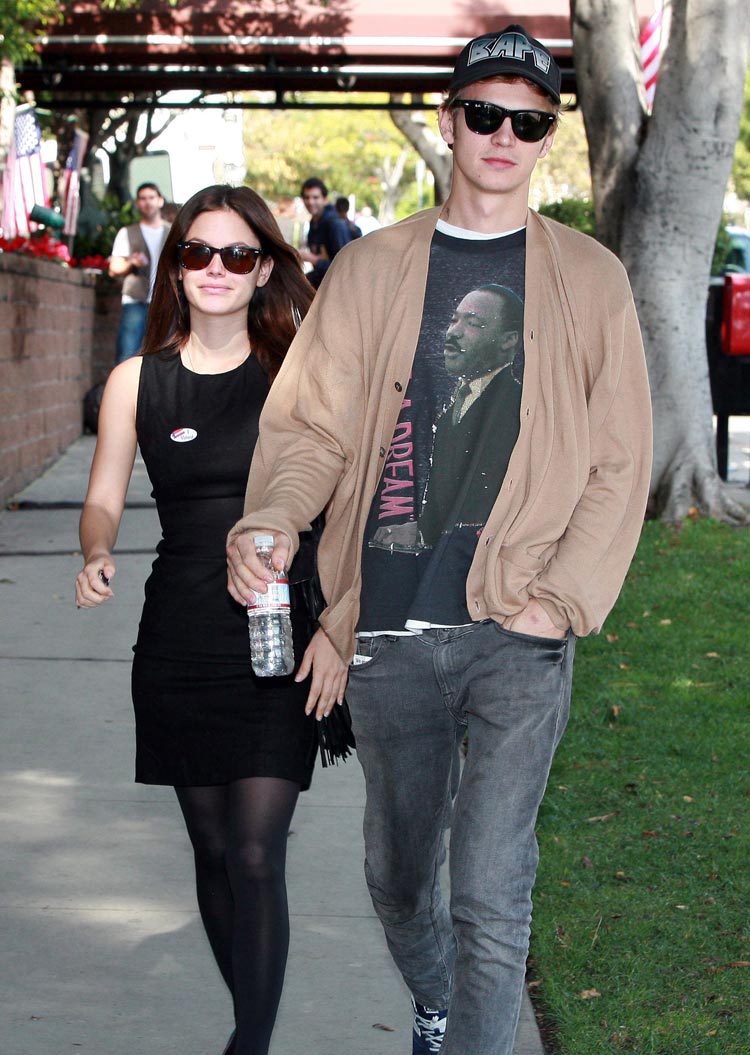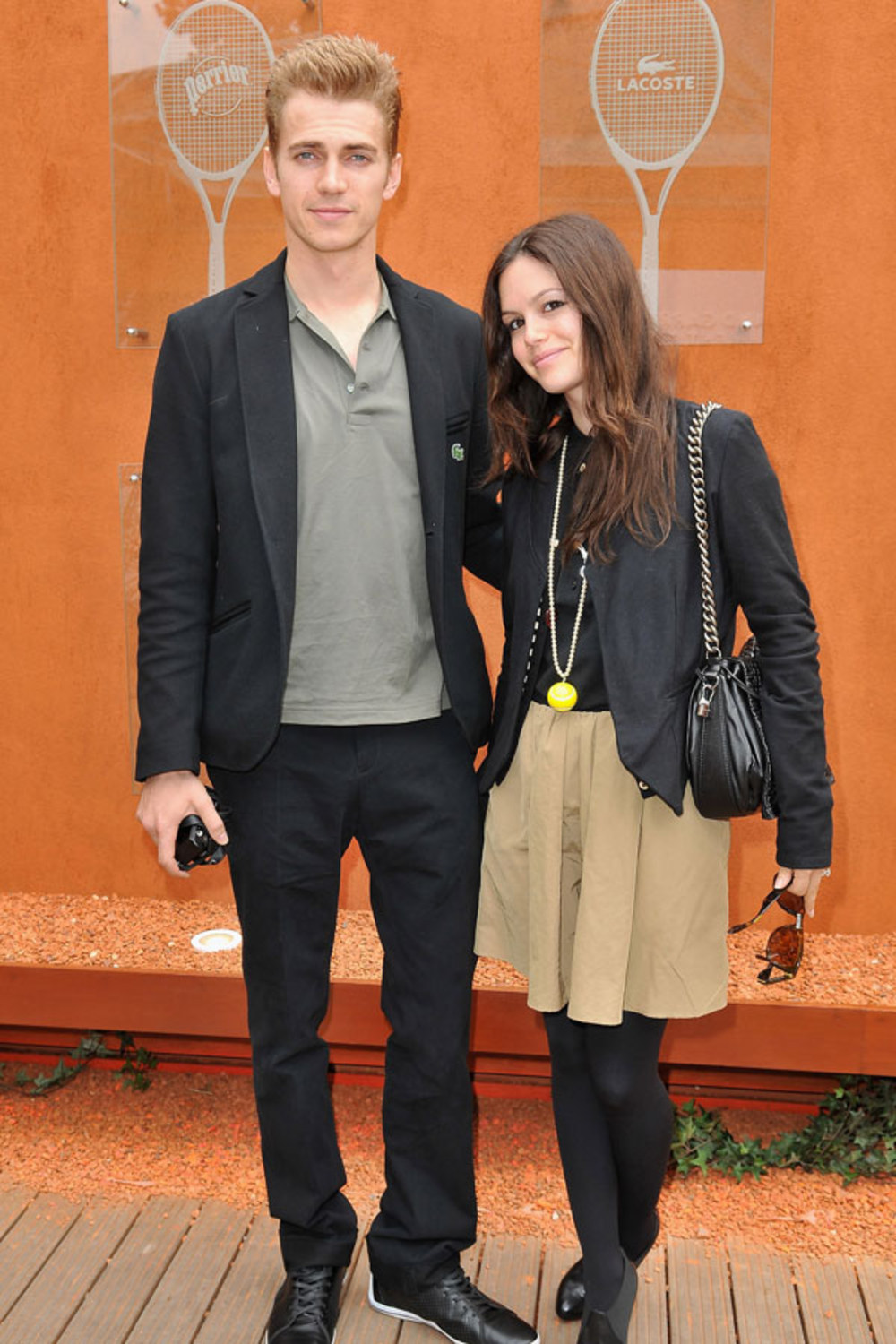 Aren't they look just too perfect for each other?
Perhaps this kind of love is what's making Rachel glow in beauty more and more. Just recently, Rachel attended the CW Network's 2014 Upfront Presentation held at The London Hotel in NYC looking so gorgeous. She wore a pink floral printed satin-twill summery frock by Mary Katrantzou with puffy short sleeves and full pleated short skirt from the Spring 2014 collection. She paired this dress with a pair of Bionda Castana Rosario ankle-wrap pumps in white, which is just perfect for her happy summery dress.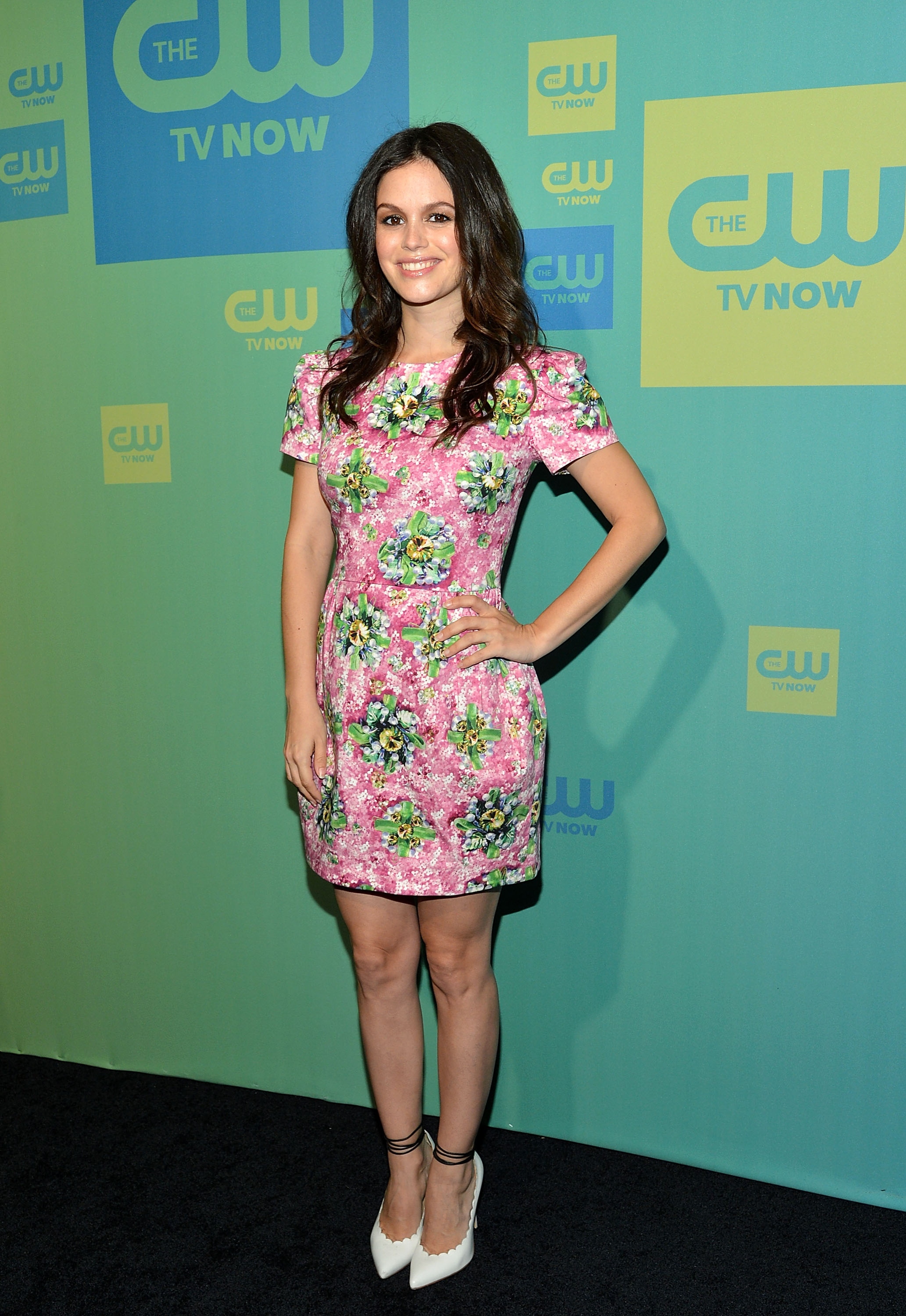 Rachel's total look for the night was just too charming and sweet but what caught my eye was her cutesy Bionda Castana pumps. It's just way too cute and could match any lady-like outfit you may have.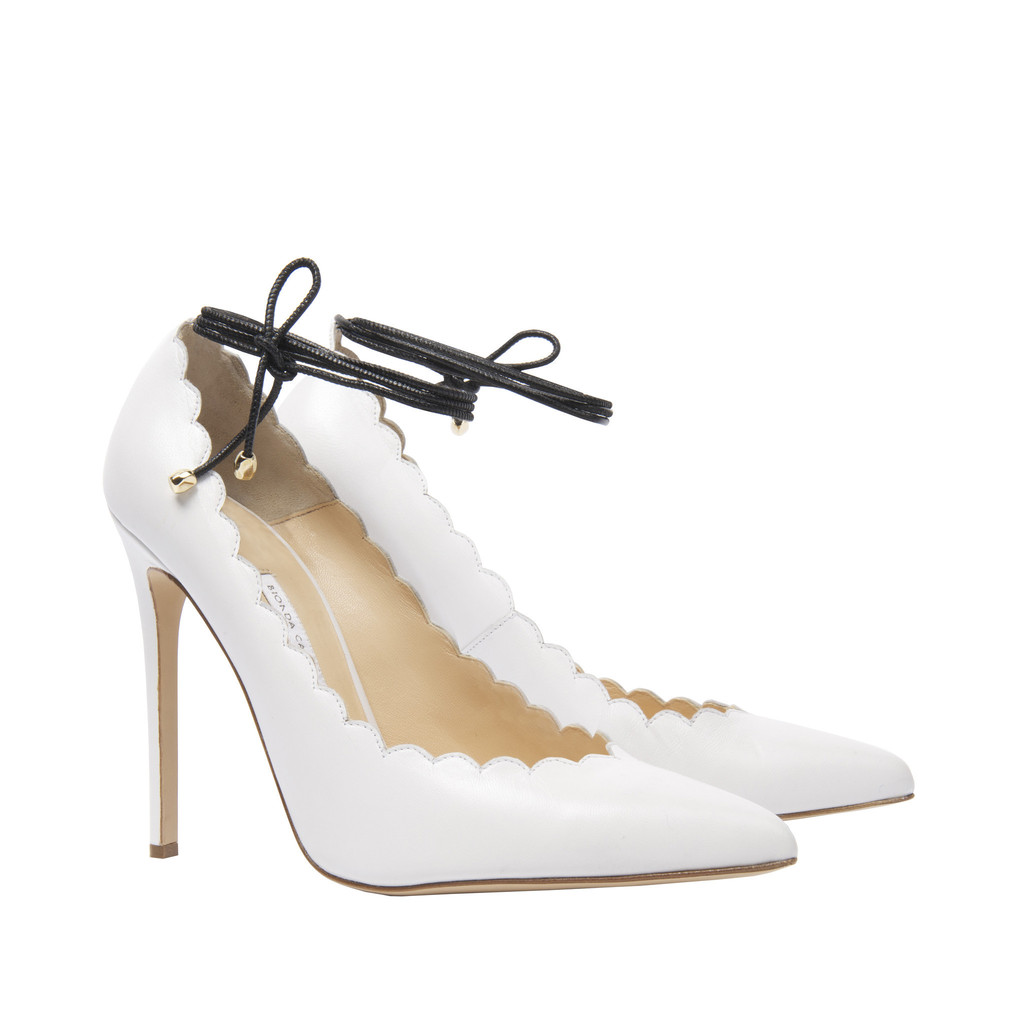 This Rosario pumps is from the Spring 2014 Collection of Bionda Castana and which features white leather, scalloped edging and black leather cord ankle wrap. It is also available in red suede at Avenue32.