Queen Letizia, 45, has appeared on Tuesday for an engagement at the Zarzuela Palace alongside her husband King Felipe of Spain, who celebrated his 50th birthday this year in January. They both organized an event for the athletes that participated at the Winter Olympics in Pyeongchang and got medals there. The team took two bronze medals during the Olympics. Javier Fernandez placed in the individual men's competition at figure skating and Regino Hernandez placed in the men's snowboard cross.
Queen Letizia appeared in her favorite pair of red boots and the reason we assume it's her favorite it's because this is the third time since December she was seen in them. Who says royalty can't have a prefered item? First time she was seen in them it was when she attended a meeting at the Spanish Association Against Cancer in Madrid, December last year. Second time was last week when she was present at the ARCO Art Fair in Madrid.
This time she paired the boots with a white polo-neck and, a red and white printed midi skirt. The queen has always been known for her impeccable and classy style.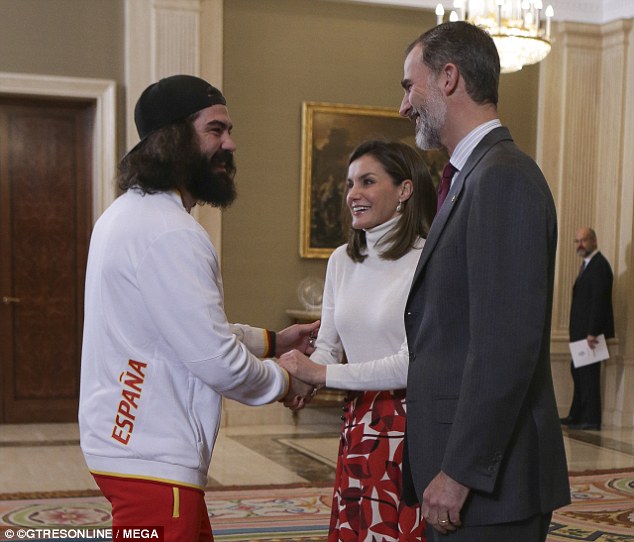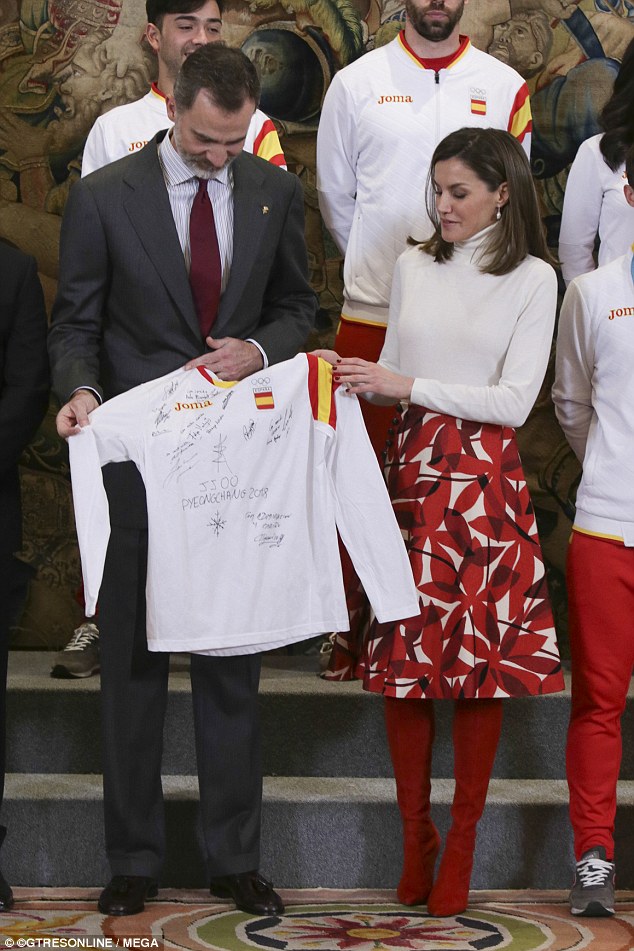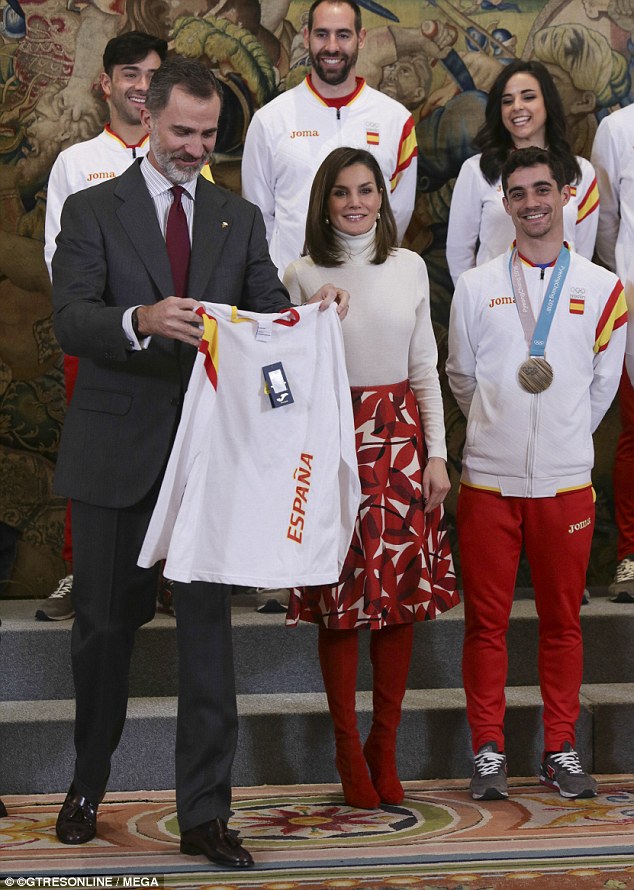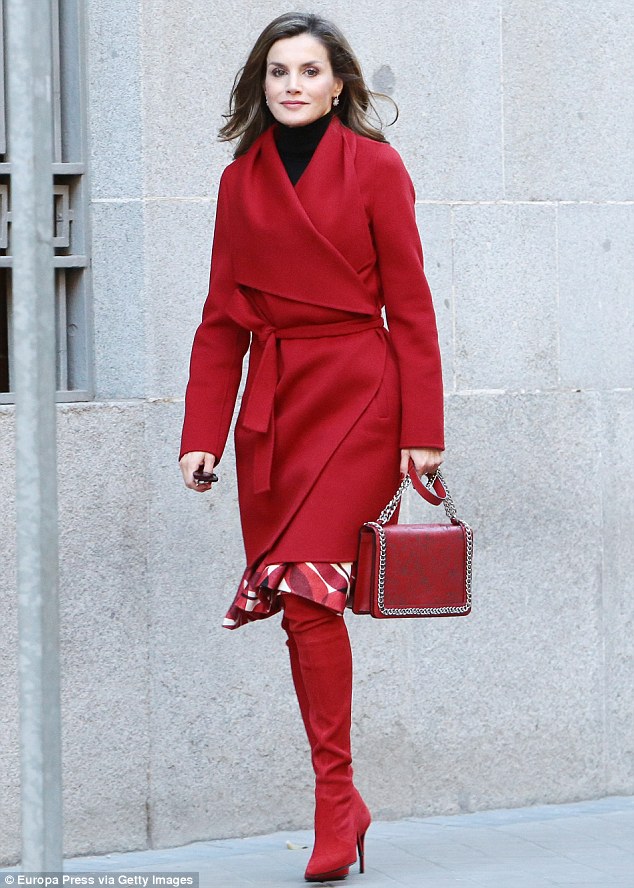 Even though it is technically spring, these boots are still a chic choice to go for if you want to step out of ordinary for a day. The pair is a beautiful shade of red and you can never fail with a good red. Combine these with a dress and you'll be the prettiest dressed in the room.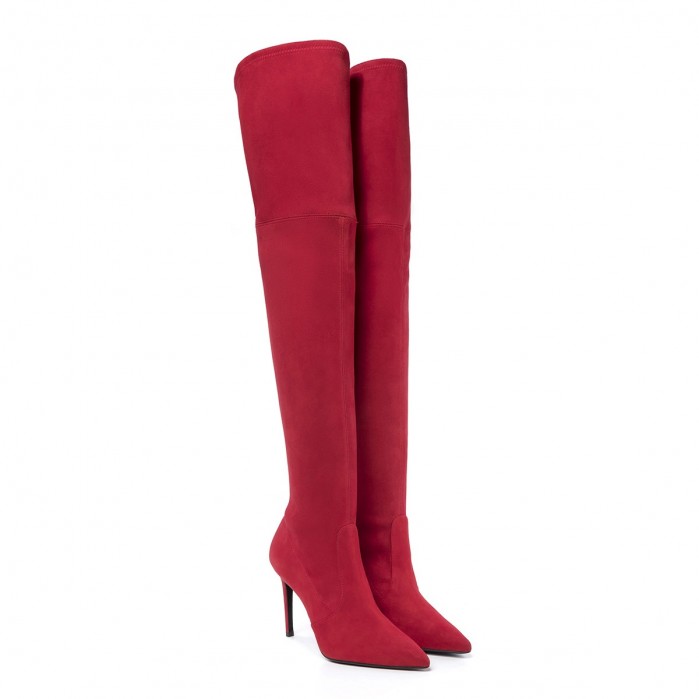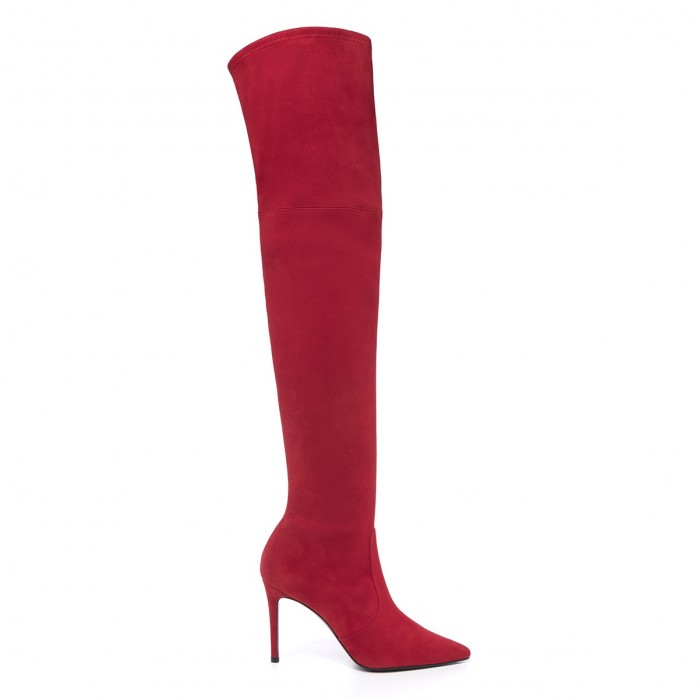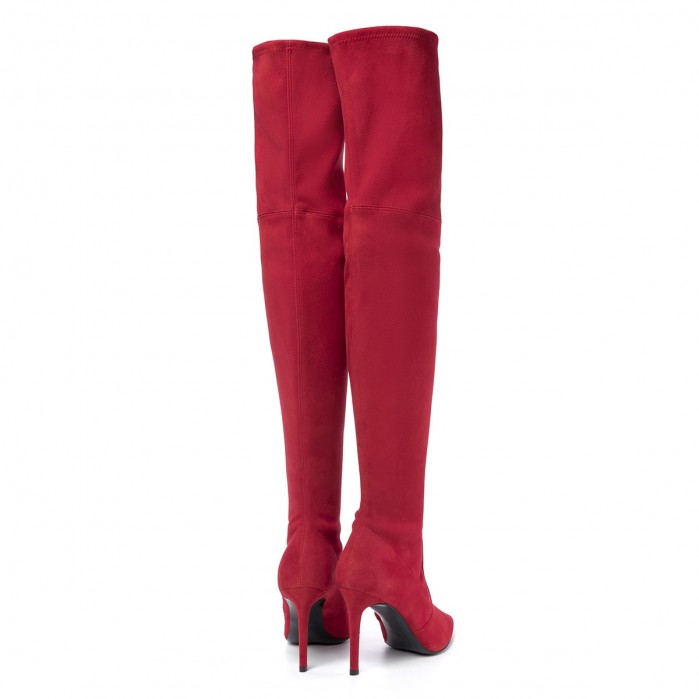 HERE IS A CHEAPER VERSION