Her 10-year stint in EastEnders concluded on New Year's Day when her character Roxy Mitchell came to a watery end alongside her sister Ronnie.But Rita Simons was clearly not mourning Roxy as she headed into her husband's swanky London salon on Tuesday to transform her blonde bob into cascading caramel-coloured curls with the help of hair extensions. The actress pulled out all the stops before her 40th birthday on Friday and earlier in the week she treated herself to an anti-ageing facial.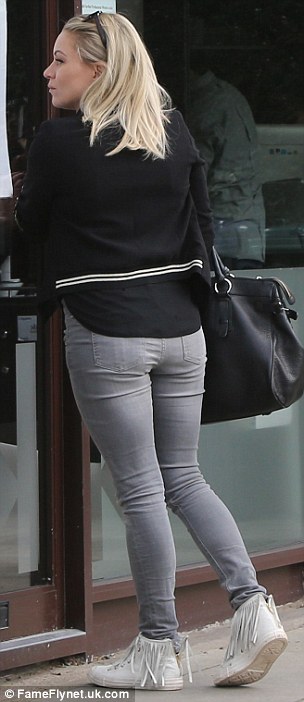 Rita donned a casual look for her salon date in a pair of grey jeans and fringed white sneaker boots. She opted for a black pullover and threw a blazer embroidered with roses over the top. The actress toted an oversized leather sack bag and chatted away on the phone as she made her way to the Kink salon in Mill Hill which is owned by her husband Theo Silveston.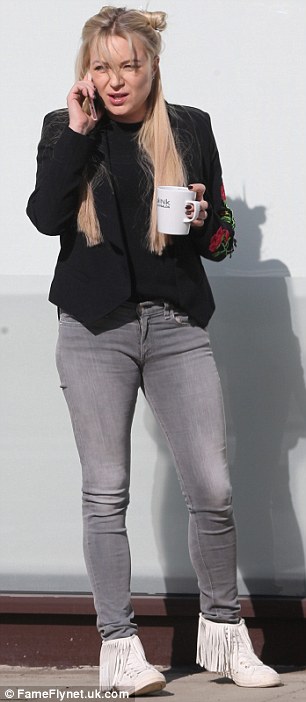 Rita treated herself to a full set of blonde hair extensions which usually cost £700, but Theo presumably did not charge his wife of 10 years.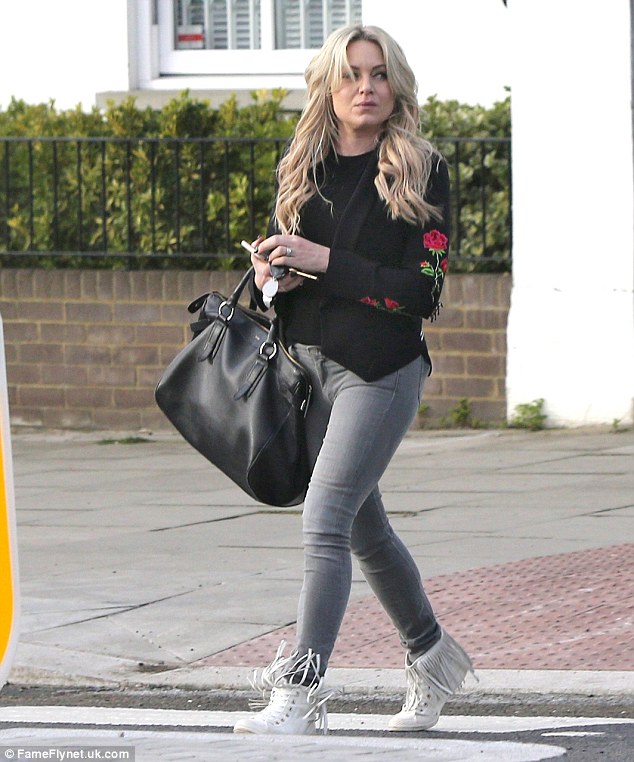 Four hours later… Rita emerged with a full head of tumbling honey-coloured curls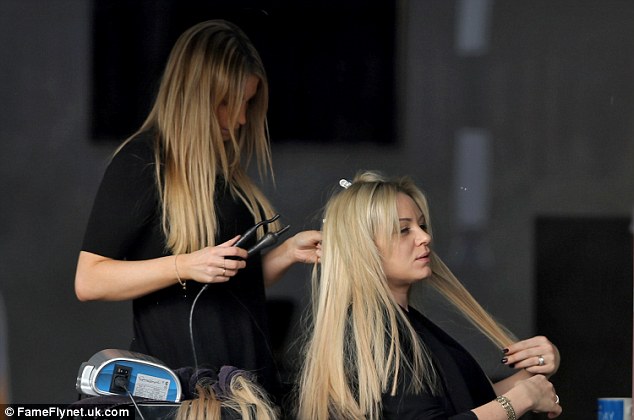 It was not the only pampering session that Rita treated herself to in the run up to her 40th birthday. The former EastEnders actress tweeted earlier in the week that she had just had an amazing anti-ageing CACI Synergy facial at Seduire London Beauty Clinic in West London. She tweeted: 'Getting ready for the big 40 #facial time. Amazing @CACI_Intl facial today. Genuinely brilliant treatment. Thank you @SeduireLondonBC'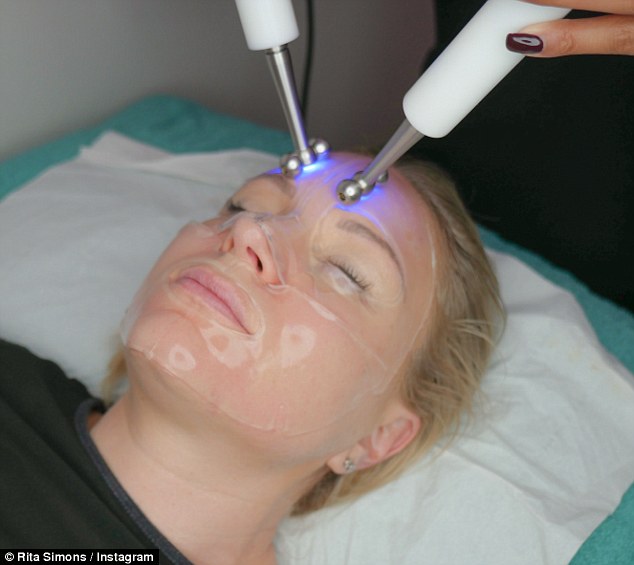 Rita shared pictures of herself undergoing the treatment with her Instagram followers and looked calm as the beauty therapist applied microcurrent electrical impulses to her facial muscles. The treatment is known as a 'non-surgical face list' and promises to tone facial muscles and combat sagging and restore elasticity.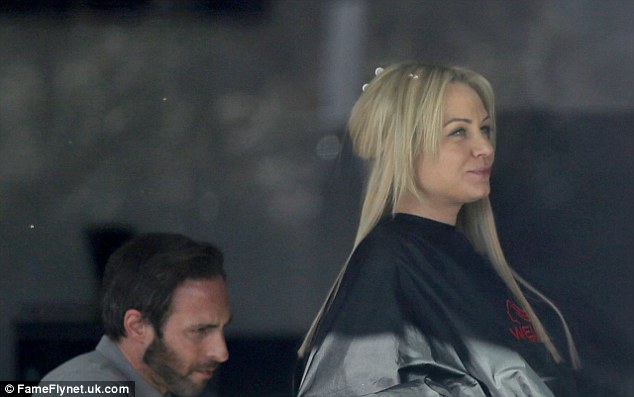 She looked relaxed as the style began to take shape with a dedicated hairdresser applying her blonde hair extensions
Although Rita is no longer a part of the EastEnders cast, there are rumours that she'll be back on the small screen soon, in the next series of Strictly Come Dancing.
BBC chiefs are said to be eager to sign up both Rita and her EastEnders sister Samantha Womack to the 15th series of Strictly.
A TV insider told The Sun said: 'It's fair to say that people are keen to sign at least one of them and if at all possible both of the girls for the new series. 'The BBC are well aware of the anger from EastEnders fans when it was announced the girls were to be axed from their roles – so the powers that be are convinced that signing them up would prove to be a sure-fire ratings winner for the new series.
Comfort and fashion come together with these high top trainers designed by Converse. This sharp design made with a white leather makes them a must have. With a rubber outer sole, the Chuck Taylor All Star Fringe Leather Hi has a fabric lining. A very urban design.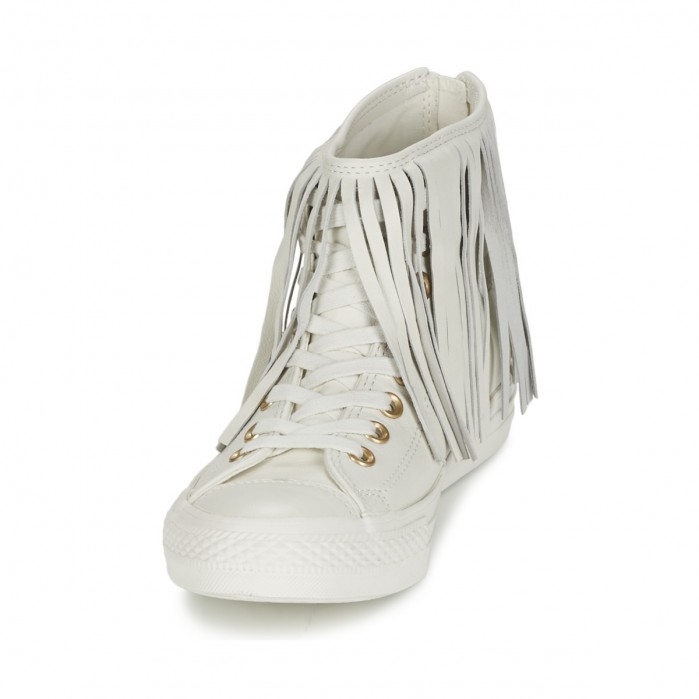 These are a pair of Converse hi tops with a twist. Check out the fringe embellishment!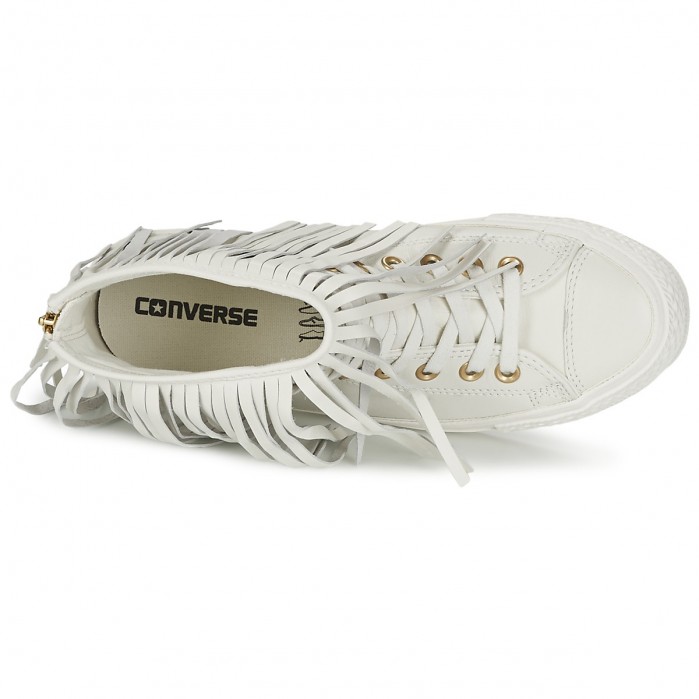 Or if you're tired of wearing the same old white trainers, check out the tassel trim options we've picked out for you in the edit below. Why not go one step further than Rita in this studded denim version by Converse?