Emma Stone's star continues to shine. The 28-year-old actress, who's heavily favored by oddsmakers to walk away with the Best Actress Academy Award for playing Mia in La La Land, looked amazing as she hobnobbed with many of Hollywood's elite – including Oscar-winner Colin Firth – at a private dinner in Los Angeles Friday. The event was a dinner for the GCC (short for Green Carpet Challenge) a movement developed by Firth's wife Livia, which drew out many esteemed show business luminaries. The La La Land beauty, a major favorite to take home an Oscar Sunday, posed with 2011 Academy Award winner Colin Firth at the event.

At the event, the Gangster Squad actress was dressed splendidly, in a shimmering seaweed matching outfit of a sleeveless turtleneck top and slacks. She wore a long black trench coat on the freezing evening in La La Land, rounding things out with black heels and a small boxy purse.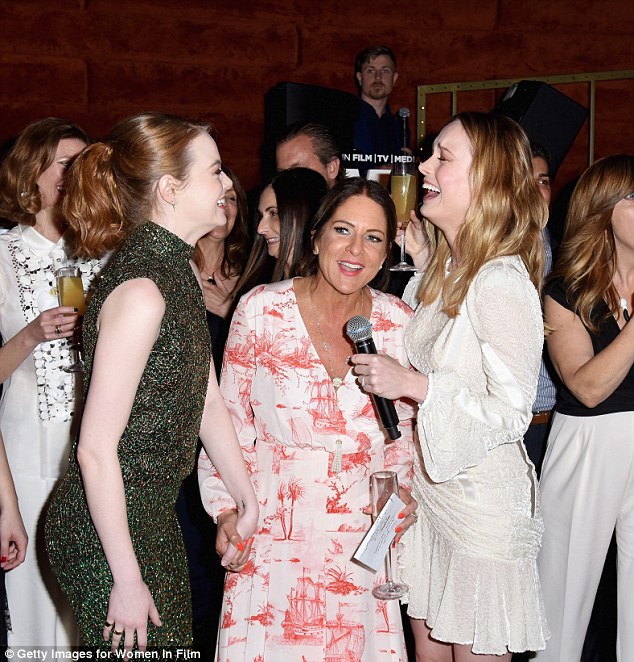 Emma giggled as she chatted away to Room actress Brie Larson. The young actresses beamed as they enjoyed a drink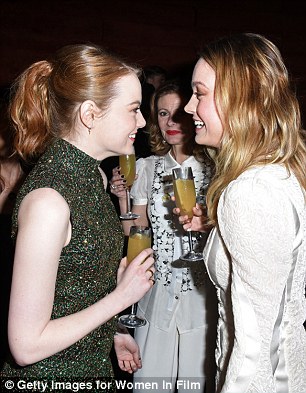 Brie, who was nominated for an Oscar last year, cackled as she chatted to  Emma
The Gangster Squad actress posed with Pieces of April beauty Patricia Clarkson


The Help star rocked a dramatic pair of ankle-strap courts as she left the party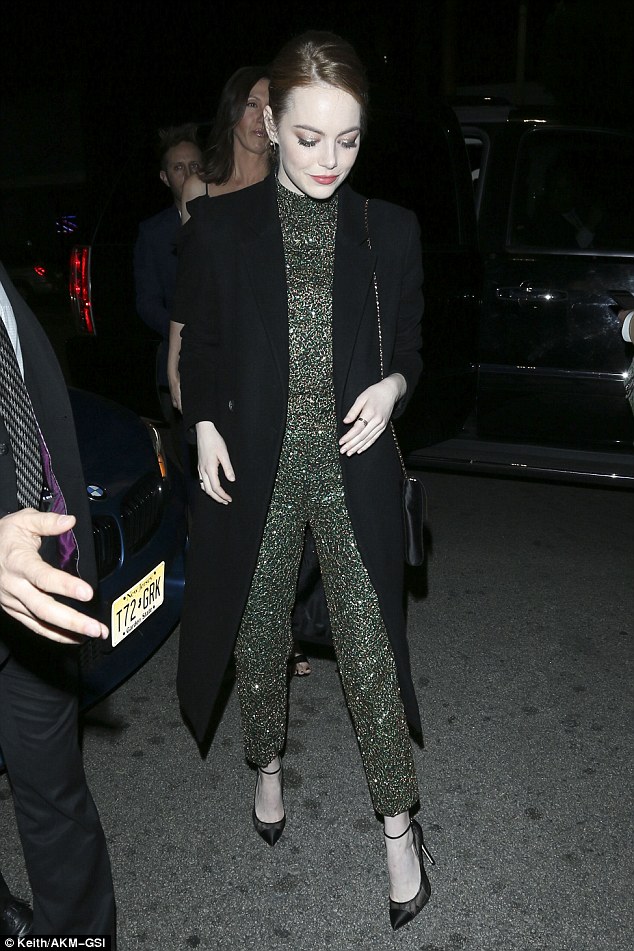 She warded off the chill with a chic black overcoat
Jimmy Choo's black leather Tower pumps are equal parts edgy and elegant. A veil of mesh covers the sides to reveal slithers of skin, while the pointed heel, slender stiletto heel, and skinny ankle strap beautifully sculpt the foot. Wear yours with everything from oversized tailoring to floaty midi dresses.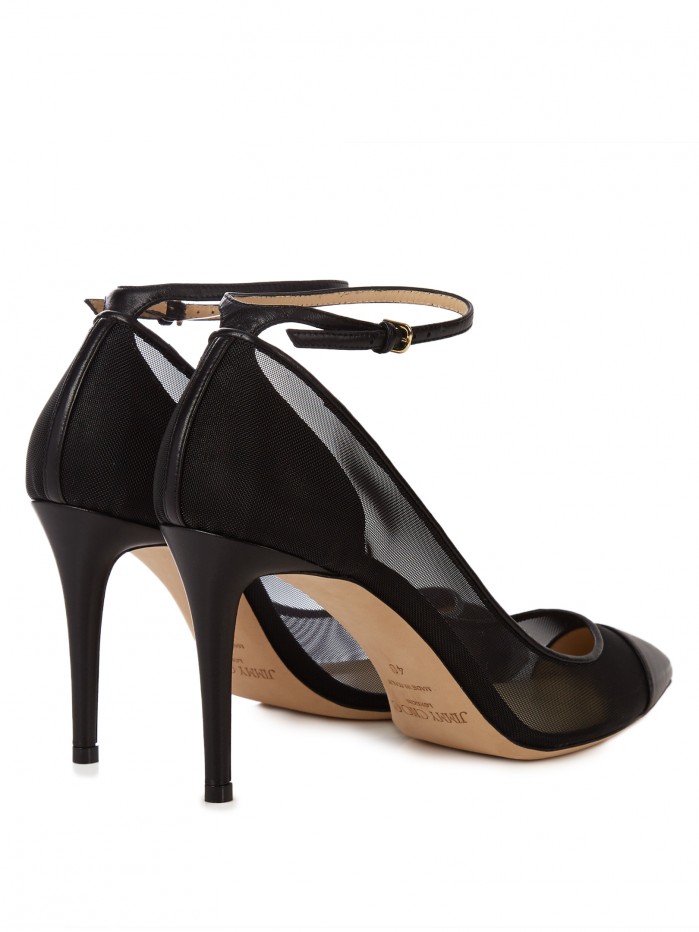 These mesh panelled bad boys feature an ankle strap and leather details and being black, they're a real investment as they'll go with everything. Click Buy to snap them up.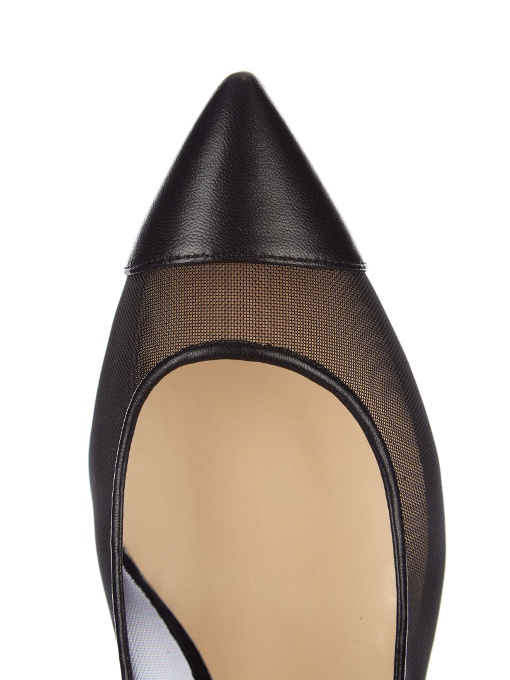 Want to get your own meshy pair? See below for alternatives.