Puma choose Kylie Jenner again as testimonial. The celebrity is back on set to shooting a new campaign for Puma. The model is the athletic brand's latest Fierce trainer.
Model is called Fierce KRMs and it will be available in four colors: one more basic black and three more trendy olive, red wine and nude pink. This kind of women's sneaker are slip-on with a circular crystal patterns on the toebox in in the same color as the upper. The particularity is a bits of lace around the ankle.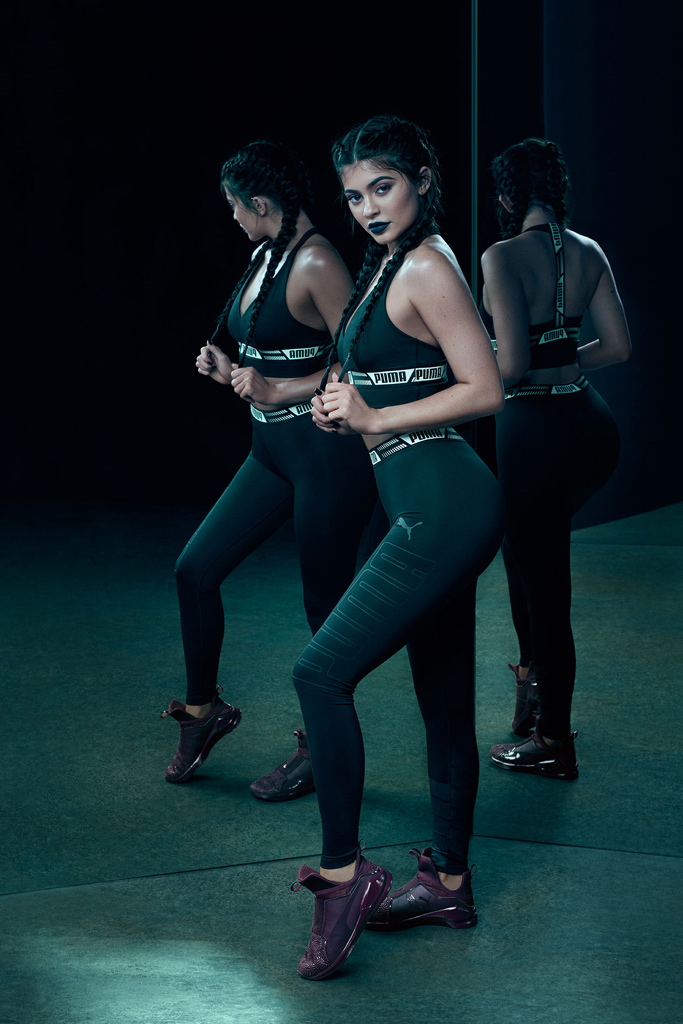 Puma started to interact with women latest spring. In that date the brand chose Kylie as testimonial. In the new campaign, Kyle wears a Puma total look composed of hoodies, top and leggings with logo bands. For the make-up Kylie wears total black too. Dark lips and dark eyebrow seems perfect on Kylie and matched perfectly with the mood of the campaign. Kylie hairs was braided in boxer braids.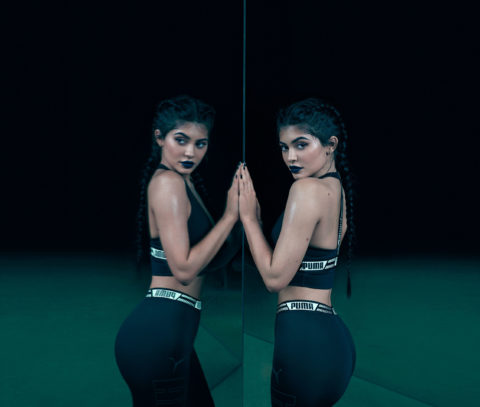 Kylie is Puma women sneaker testimonial since last April when she modeled the brand's classic Suede silhouette as well.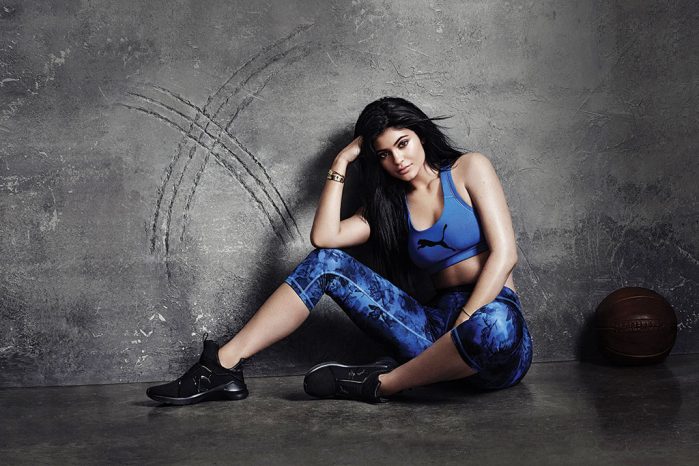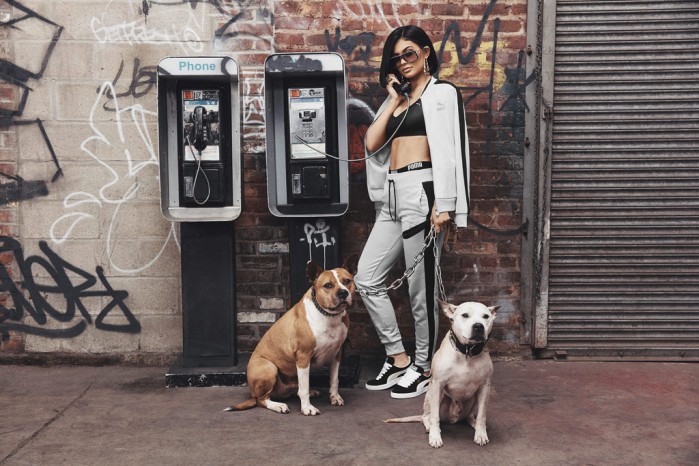 Kylie gave her fans a preview on Snapchat in that date.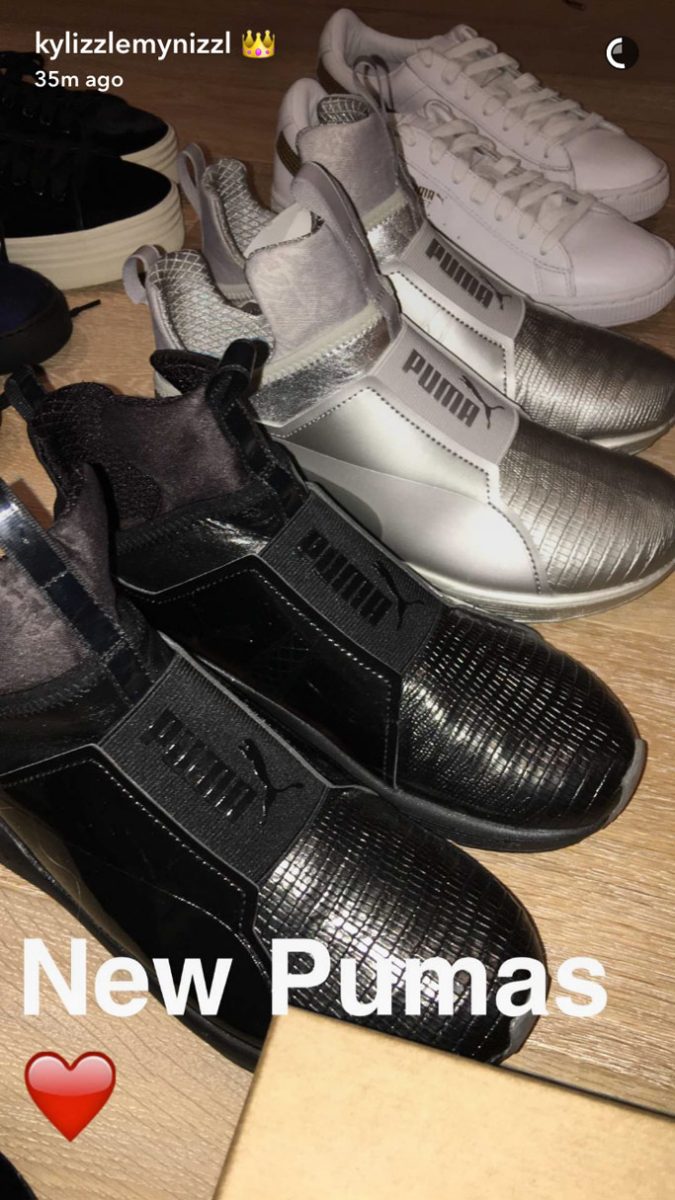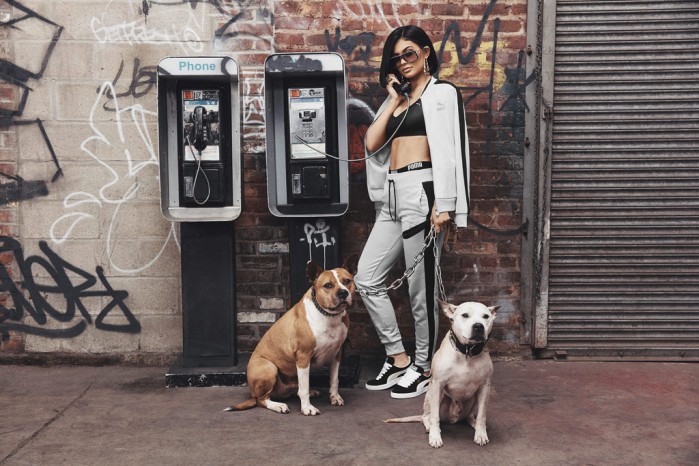 Fierce KRMs will be released in Europe on Oct. 31 and in the U.S. on Nov. 3 on Puma.com and in Puma stores and select retailers. You could buy the previous model clicking below.