Princess Eugenie was spotted while she was arriving at a cocktail party with her sister Beatrice in Peru on Friday.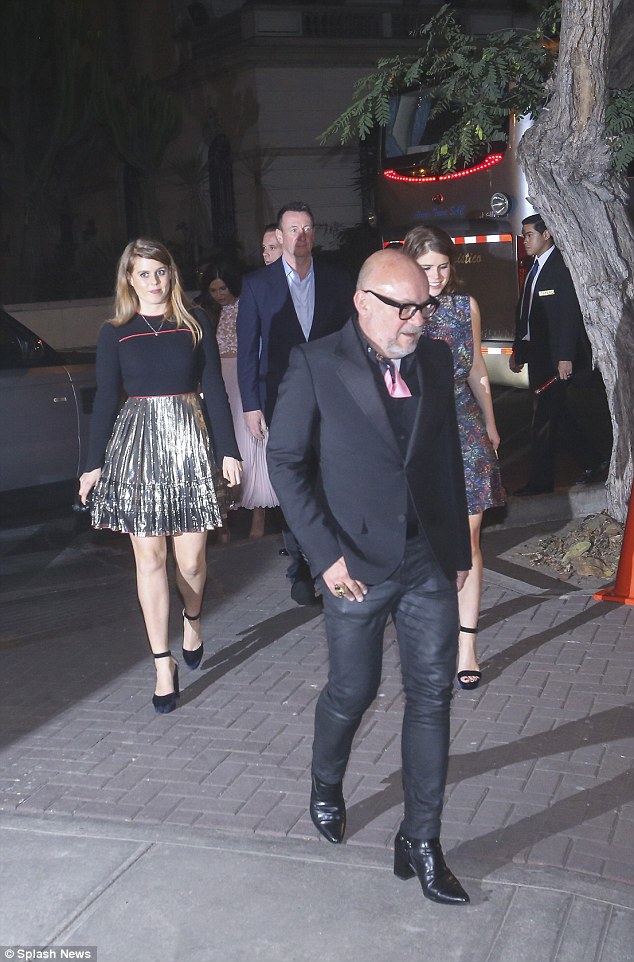 They were keeping celebrating the wedding of Alessandra de Osa and Prince Christian of Hannover. Eugenie was amazing. She is ready to marry her beau Jack Brooksbank next autumn. It looks they were ready for the cameras as they were entering at the venue Berckmeyer house.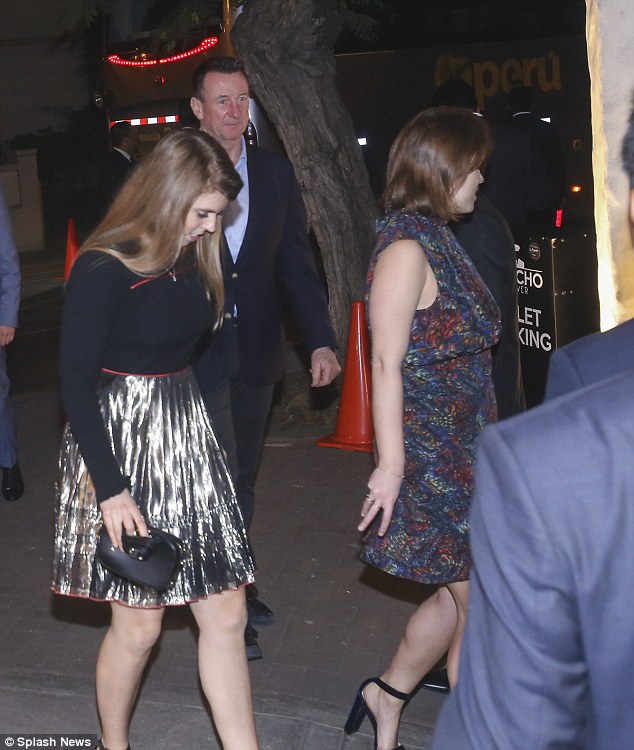 She had a very beautiful dress multi-coloured but the most important detail was at her feet a beautiful pair of Jimmy Choo blue velvet platforms. The color and the vertiginous platform soles make this pair of sandals amazing! It's time to think about summer looks and you can invest your money in a very beautiful pair of Jimmy Choo. They are perfect for cocktail dresses and for other kind of looks as well. If you can't afford them you can buy very similar pairs that are cheaper. They also look very comfortable. Her brunette hair was down in loosely tumbled waves and had a very soft make up. Also Beatrice looked very good with a mini-skirt that matched with a navy blue jumper. Beatrice also put on a leggy display, donning a gold pleated mini-skirt which she teamed with a navy blue jumper.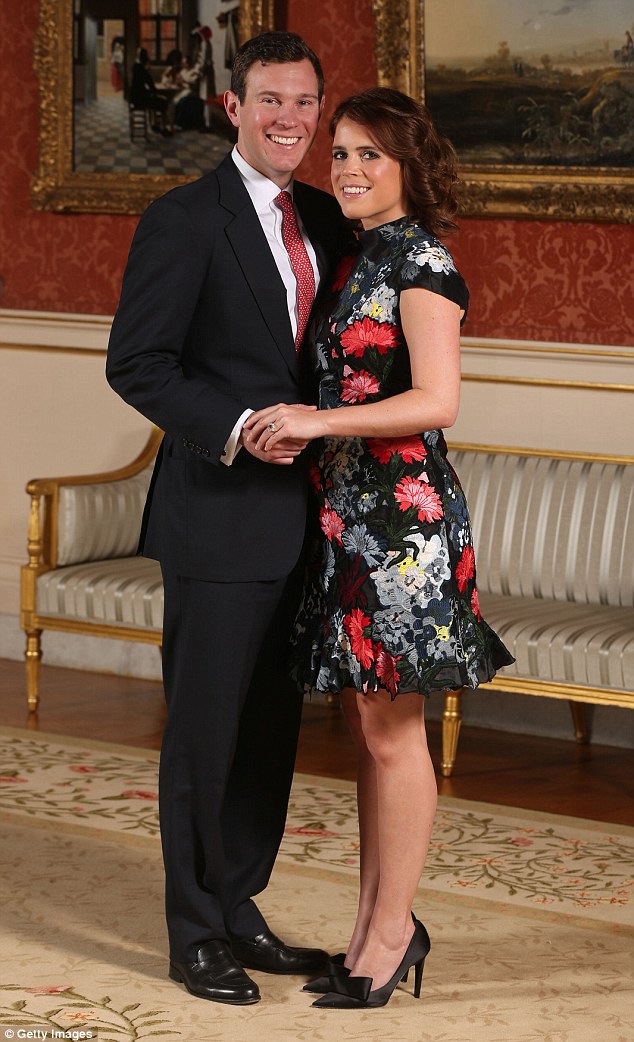 At the party there were a lot of celebs and different members of European Royalty and models like Kate Moss. We can't wait to see Eugenie's wedding dress for her important day in autumn.
Let's copy Princess Eugenie's look