The couple that is making everyone's heart beat faster completed their second engagement as a paring when they visited Brixton yesterday. They went to studios of Reprezent 107.3 FM, the only radio station in U.K presented by people under 25 years old. Meghan and Harry received a welcome full of love and adoration as they visited the radio station which seemed to overwhelm them a bit, in a very good way. Helen Wiltshire from Crawley was the most excited about the couple's arrival. She is said to have a special connection to the Royal Family which dates back to the early 20th century. Helen declared that she told Meghan how much she loves her, thanked her for everything she's done and added that the love between them was so obvious and palpable.
Inside the radio station the Royal couple exchanged some words with everyone before the actual interview began,complimenting the people there for their easy yet thoughtful approach. When the interview started Harry cracked a joke saying that Meghan should answer all the questions. Everything went down smoothly and they left the best impression among the workers at the station. They described Harry and Meghan as down to earth and encouraging and it's safe to say that this pair is gaining more and more fans each time they do something. They are so natural and adorable together.
For the Brixton visit, the bride-to-be was very classy wearing a pair of wide leg black trousers from Burberry, a jumper from Marks & Spencer paired with a beige Smythe coat.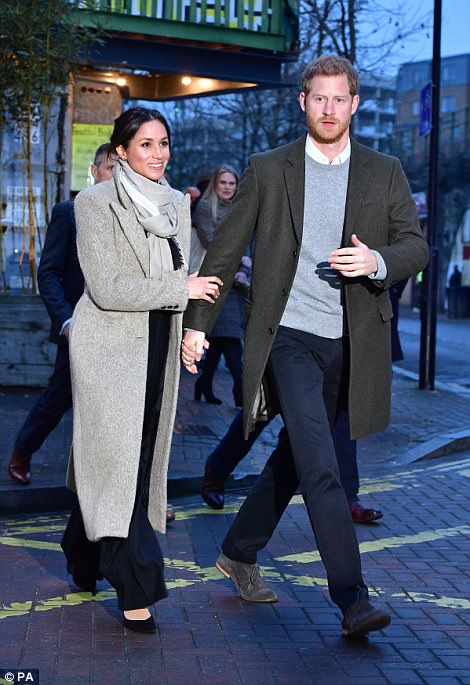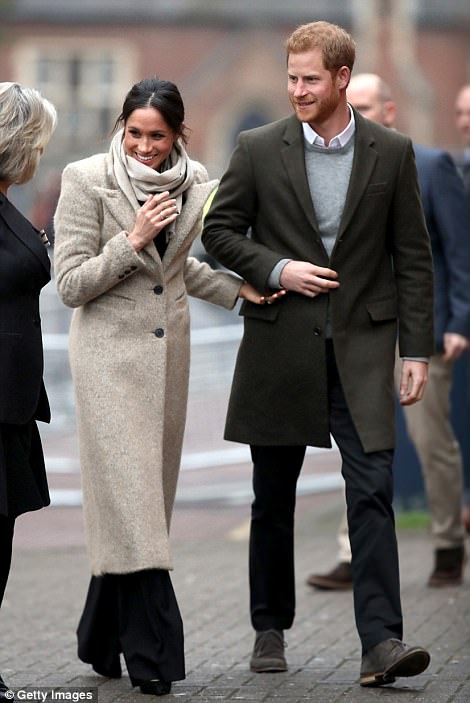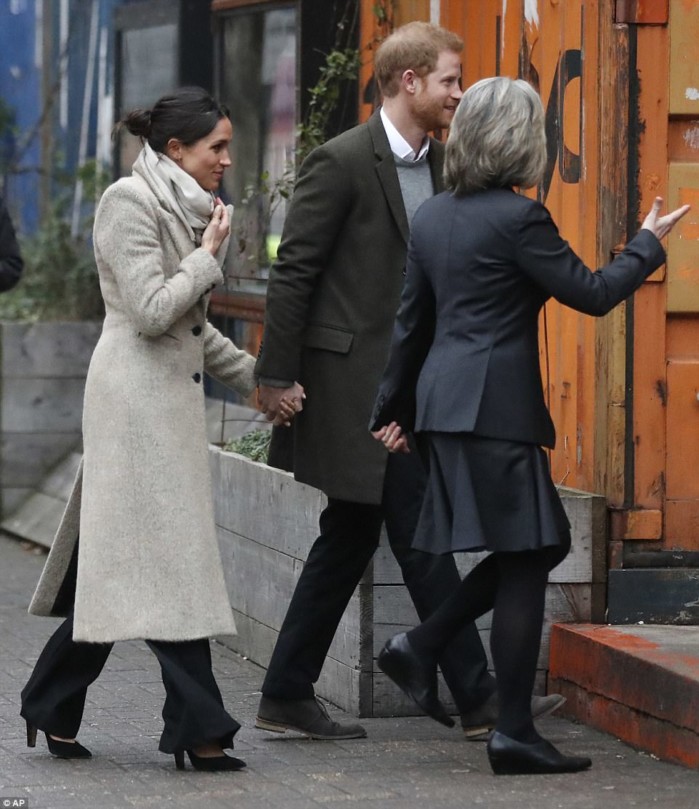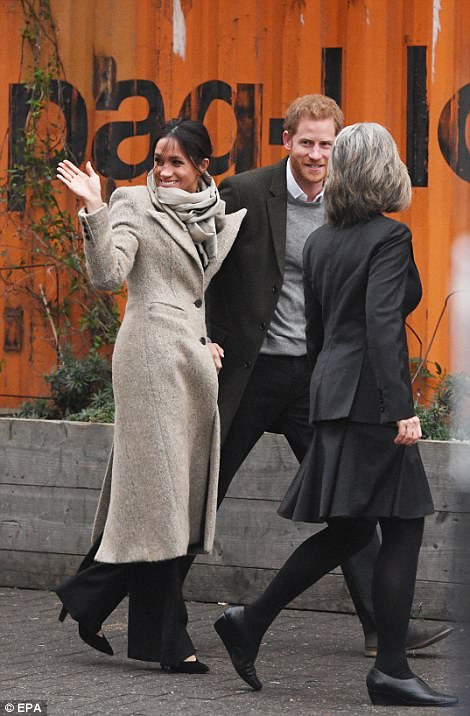 The laid back look was completed with an exquisite pair of black Sarah Flint pumps who offered a very elegant touch to an already amazing outfit.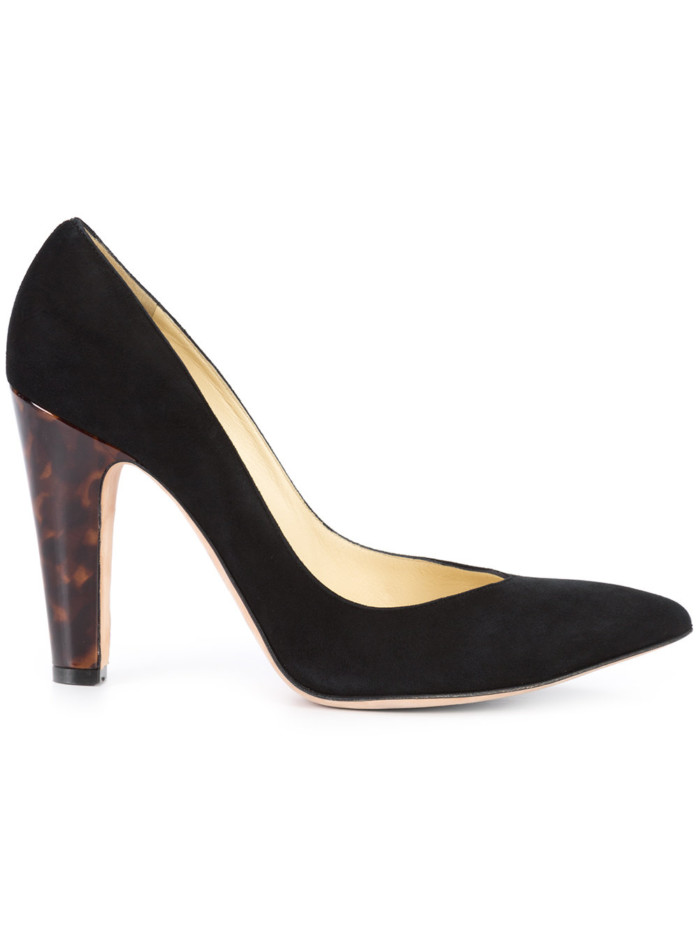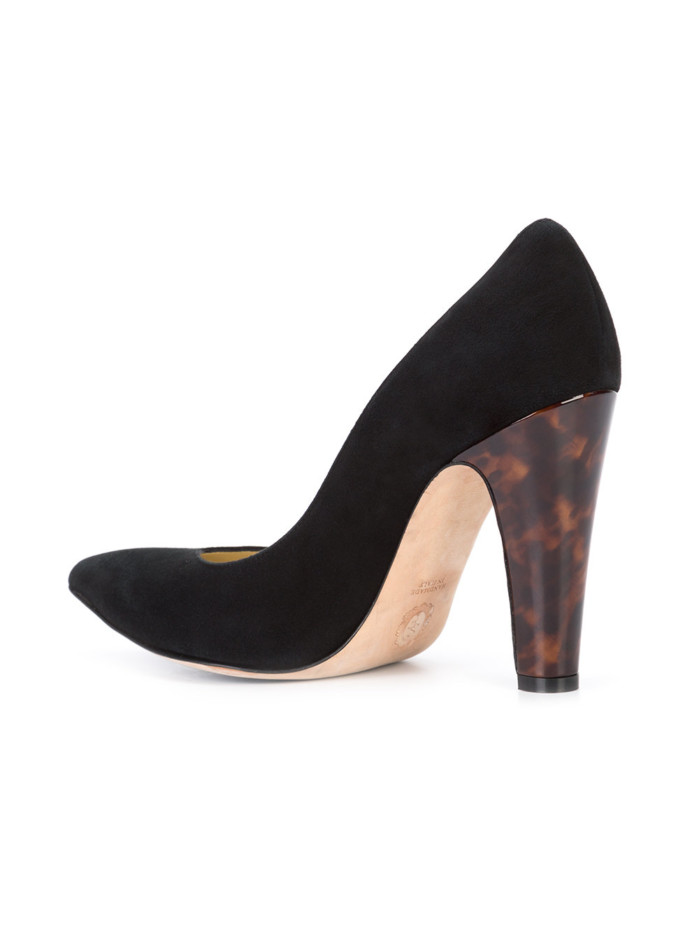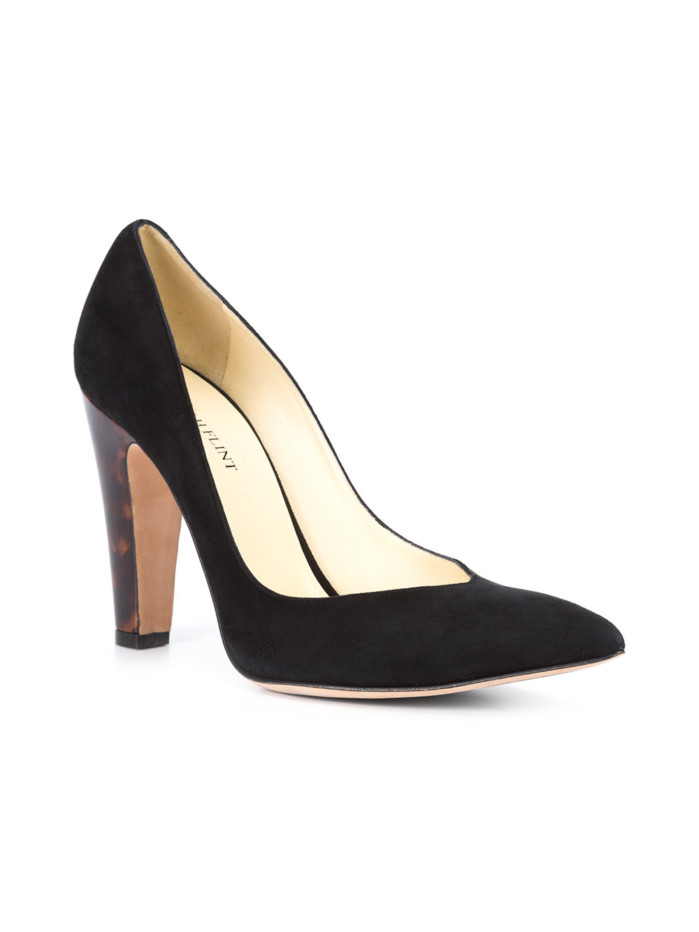 HERE IS A CHEAPER VERSION