Pregnant Katherine Heigl shows off her growing bump in colorful blouse and  scalloped Chloé flats while celebrating eldest daughter's eighth birthday.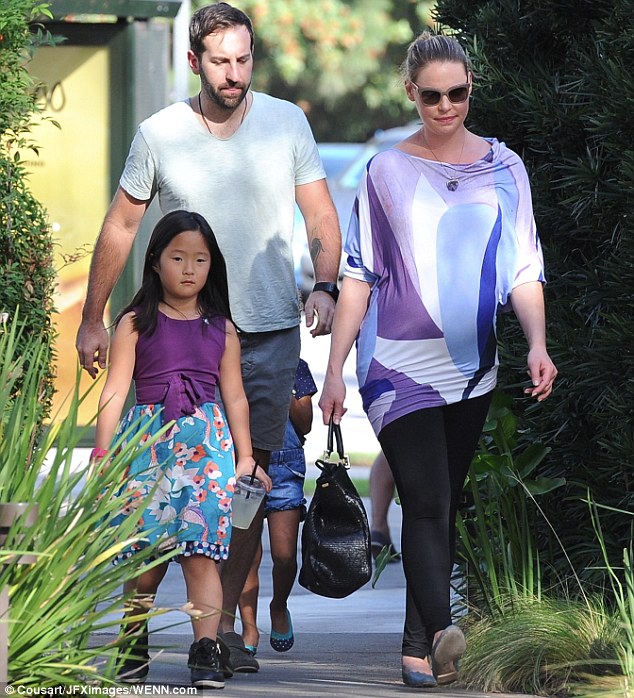 The 37-year-old star, who is expecting a son with Josh, showed off her growing baby bump as they lunched at Messhall Kitchen in Los Angeles.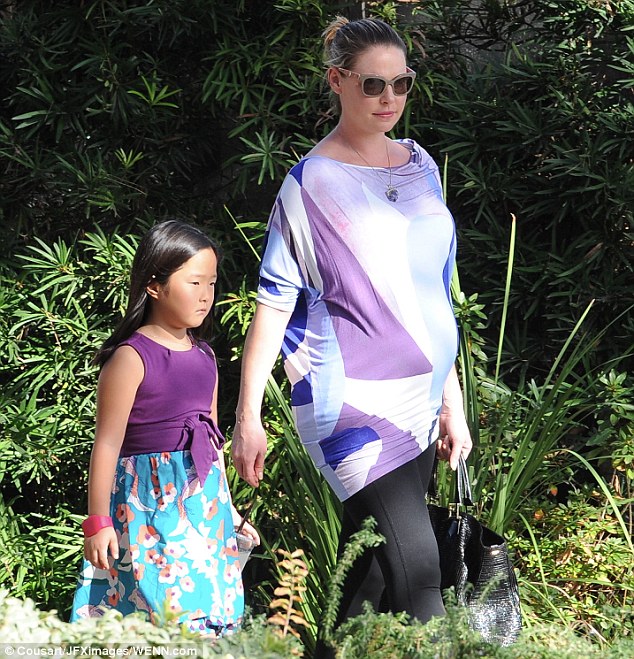 The actress has teamed hers with some leggings and a printed top for a simple but stylish casual outfit. Perfect maternity wear too!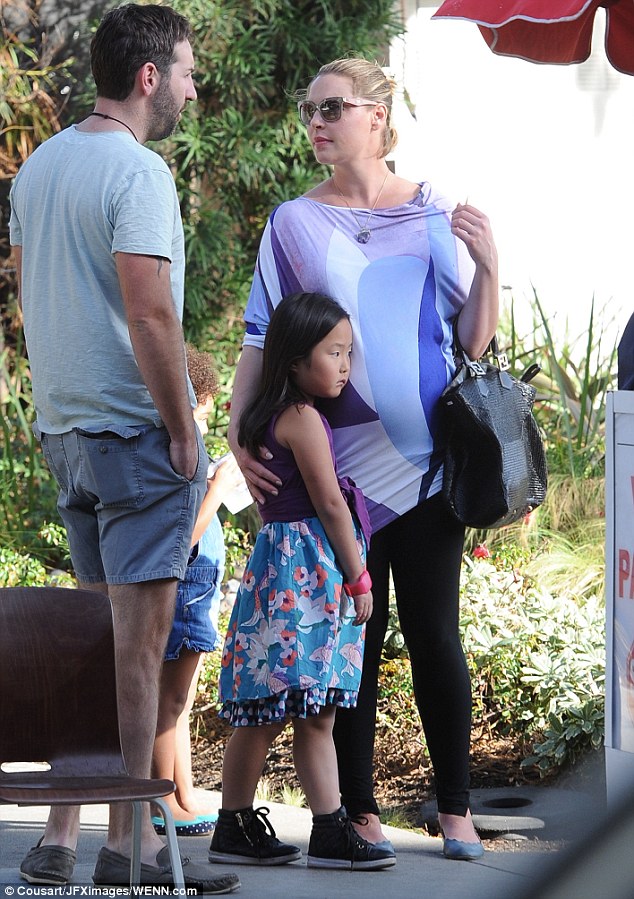 What a devoted Mum is She, Isn't it?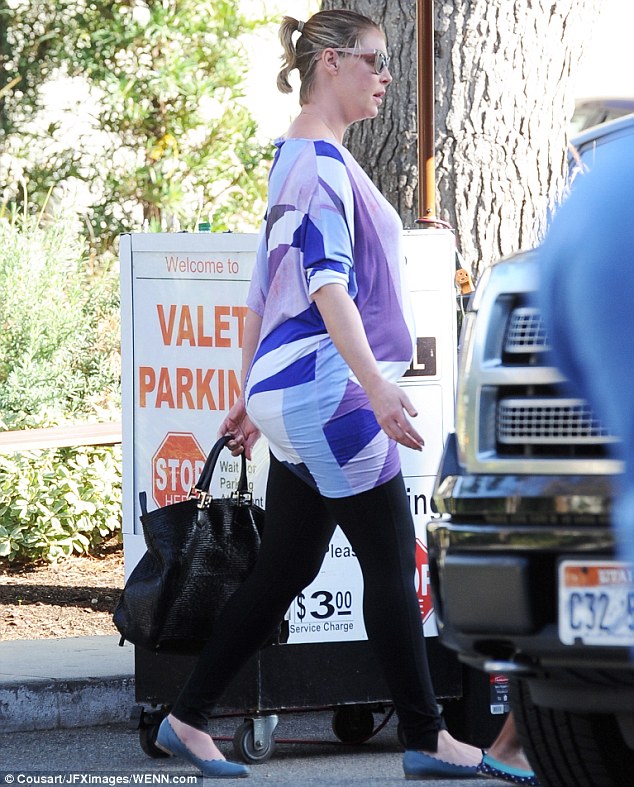 Katherine put her belly on full display in a purple, blue and white top that hit her mid-thigh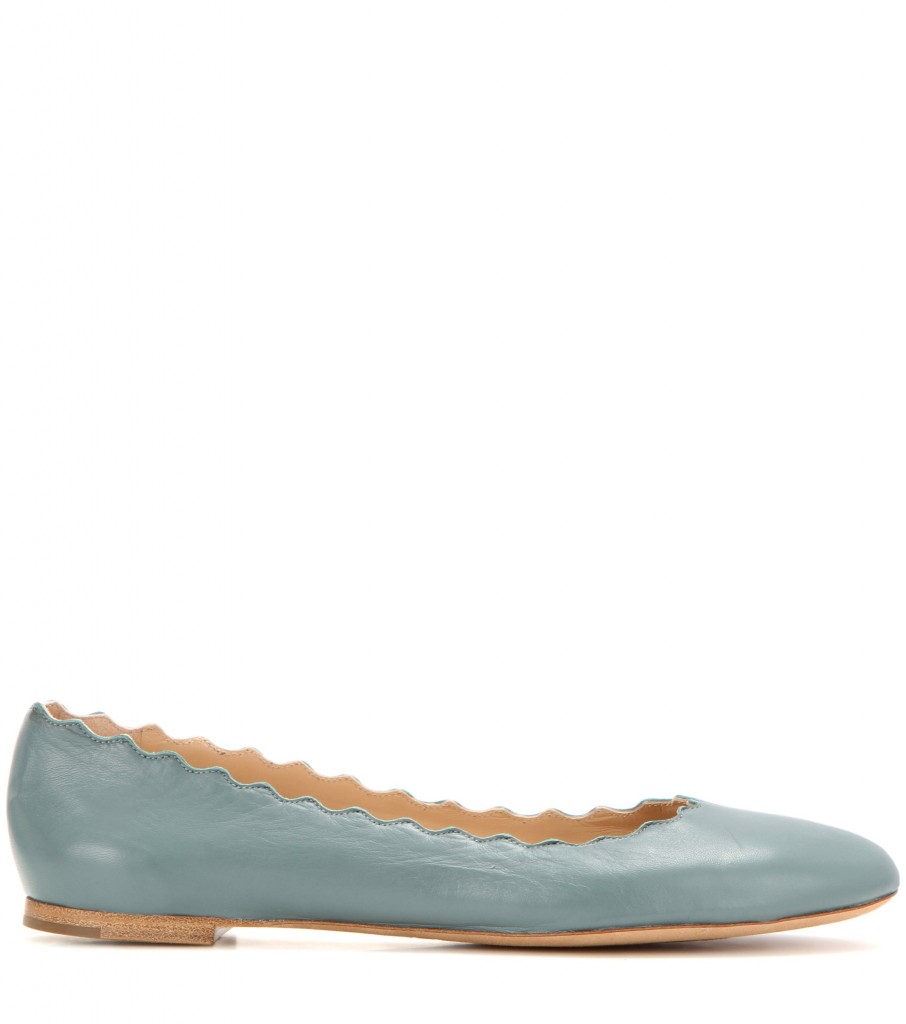 Chloé flats scallop-edged leather flats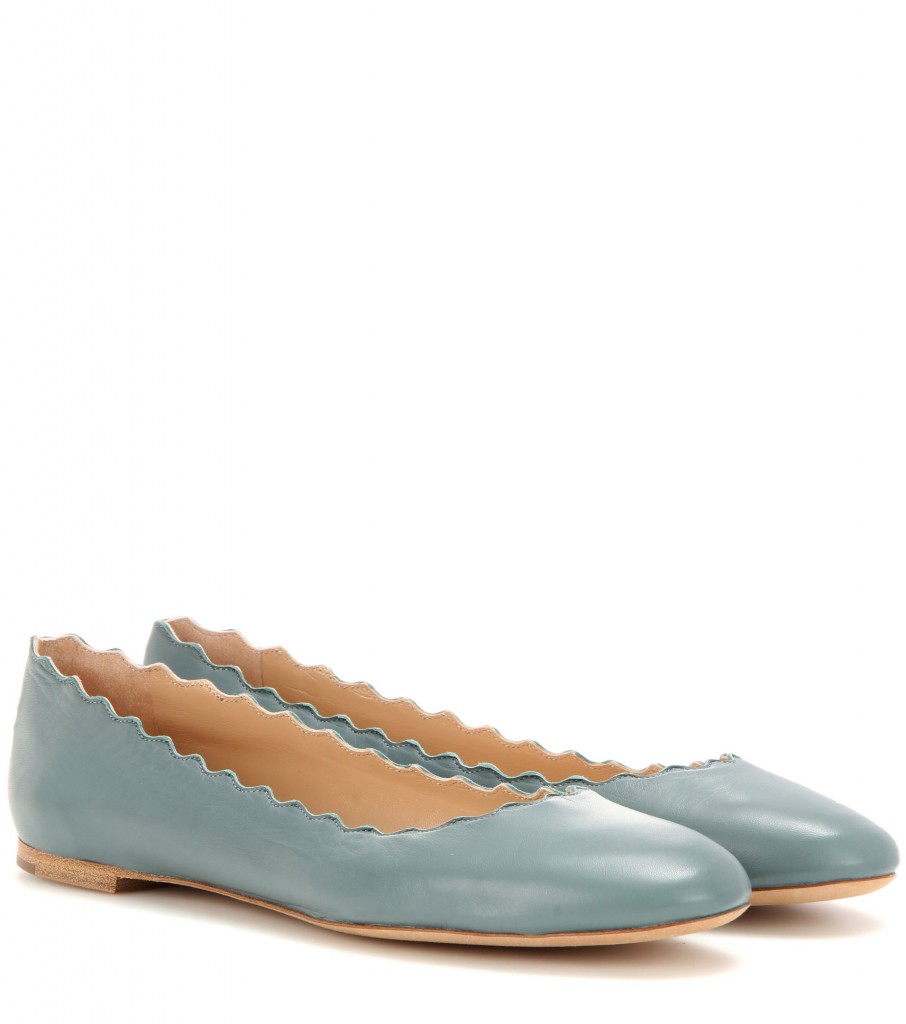 Chloé's leather ballerinas in tranquil blue are a pretty addition to every wardrobe.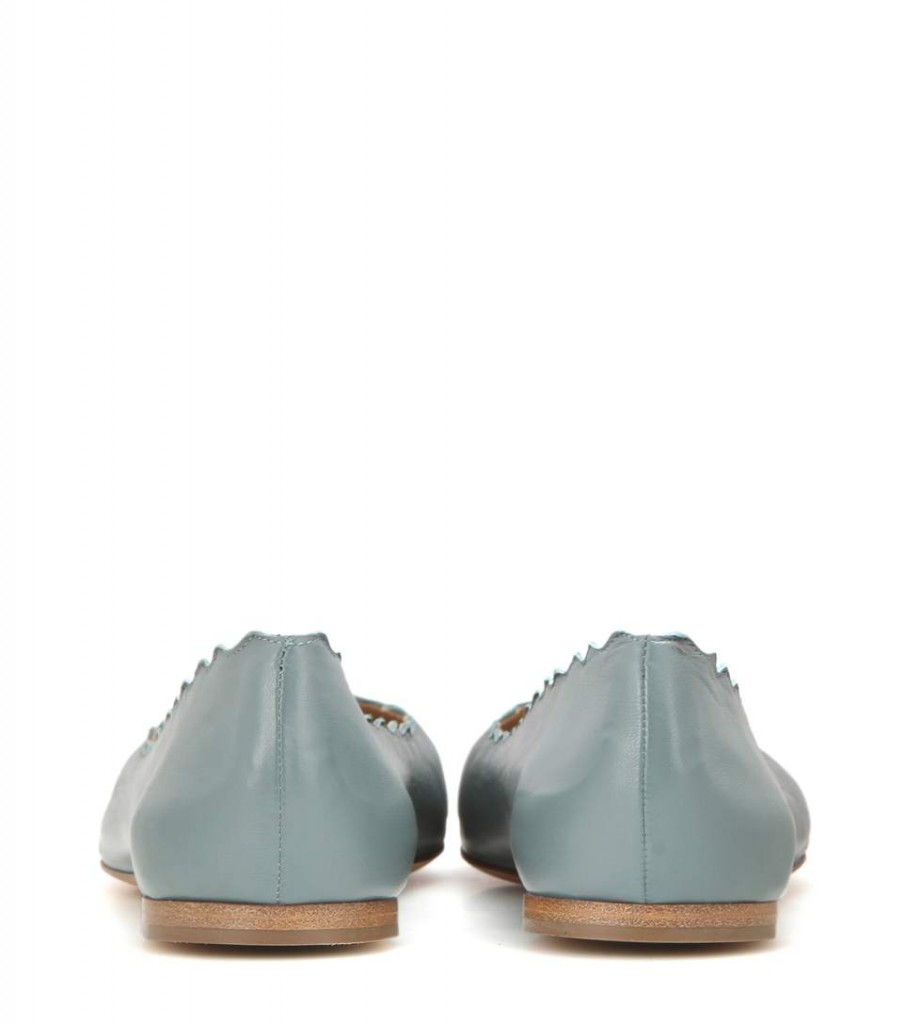 Sheep leather, Round toe, Leather insole and sole