She is expecting her third child with husband Cash Warren. But on Saturday Jessica Alba was sure to dote over her young daughter Haven, six, before the arrival of her new sibling. The parents took Haven out to lunch in Los Angeles without her older sister Honor, nine.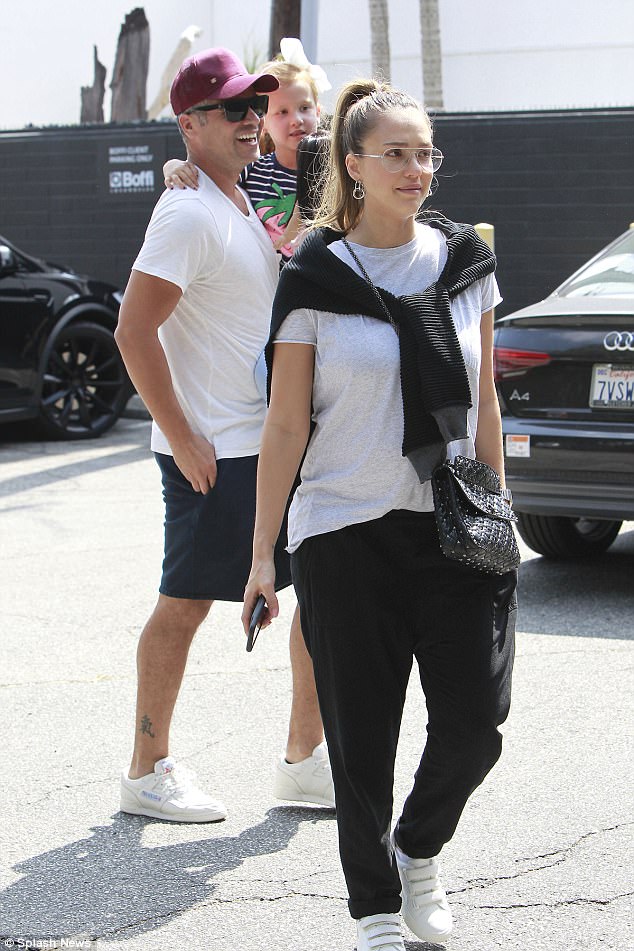 Alba, 36, went casual for the outing, sporting a grey t-shirt with black sweatpants and white sneakers. Her hair was pulled back into a high ponytail and she wore a pair of geek chic glasses for the trip where the family also went furniture shopping. A cardigan was loosely wrapped around her shoulders in case the actress got cold.

The Sin City actress has been married to Cash for nine years and the couple has two daughters, Honor, nine, and Haven, six. Jessica and Cash announced they were expecting their third child in July by posting a sweet Boomerang video of the actress with her daughters Honor, nine, and Haven, six, holding '1, 2, 3' balloons.  She captioned the snap: 'Cash Warren and I are officially going to be outnumbered!'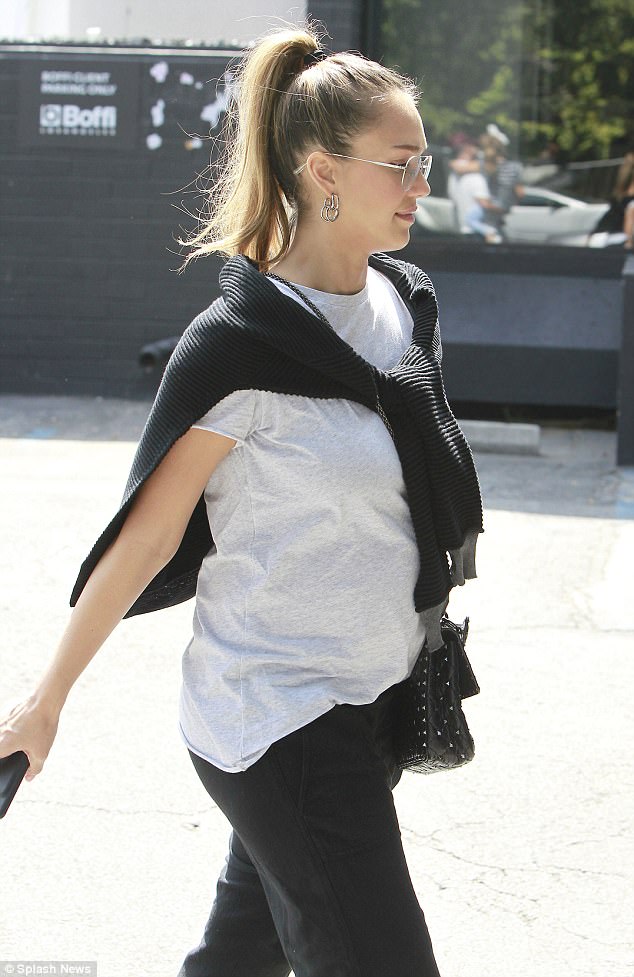 However, she was also recently forthcoming on Instagram about not wanting to reveal too much, sharing a meme of herself as Dark Angel where she kicks a man with the caption: 'Ask me gender and due date one more time…' The couple met in 2004 on the set of Fantastic Four, and married four years later in Los Angeles in May 2008.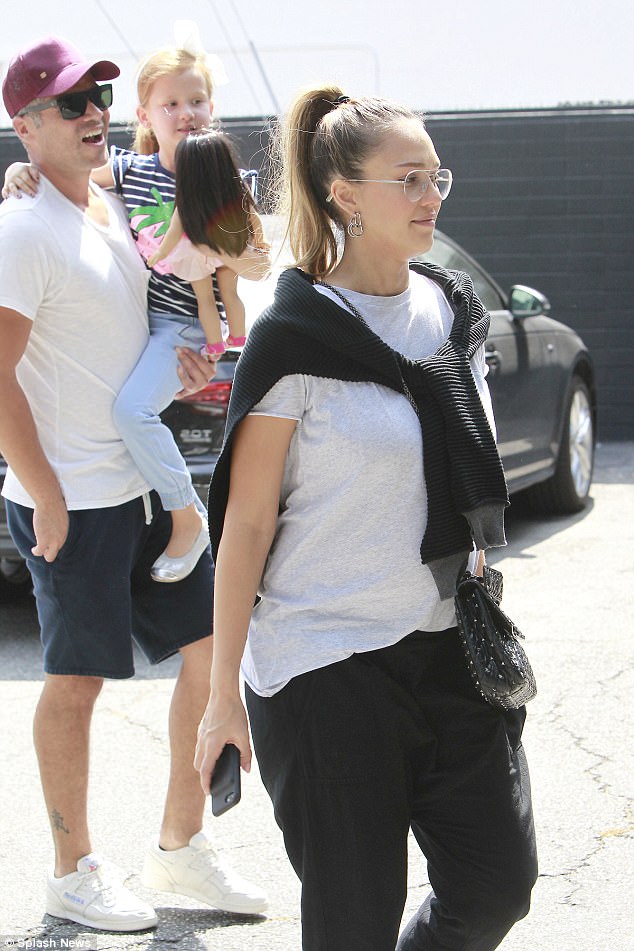 Jessica told previously People that she is always striving to be a better parent: 'I think maybe being open and curious and trying to better myself.'
After announcing her pregnancy, she explained on The Tonight Show Starring Jimmy Fallon that she and husband Cash are struggling to come up with ideas for their unborn baby's name. '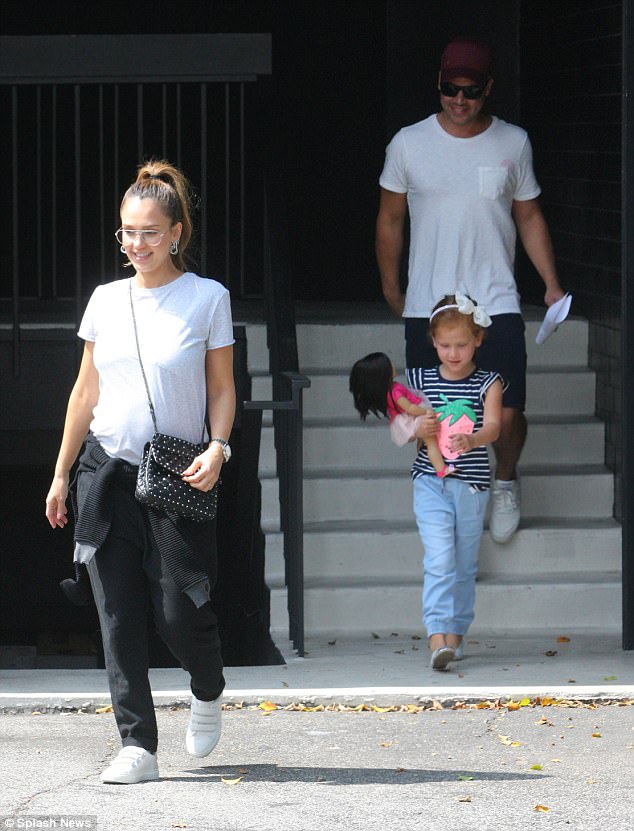 My husband's name is Cash. That's his actual real name on the birth certificate,' she explained to Jimmy.  She continued: 'So our kids had to have unusual names that also were words. For some reason we chose 'H'
[for the names to start with].'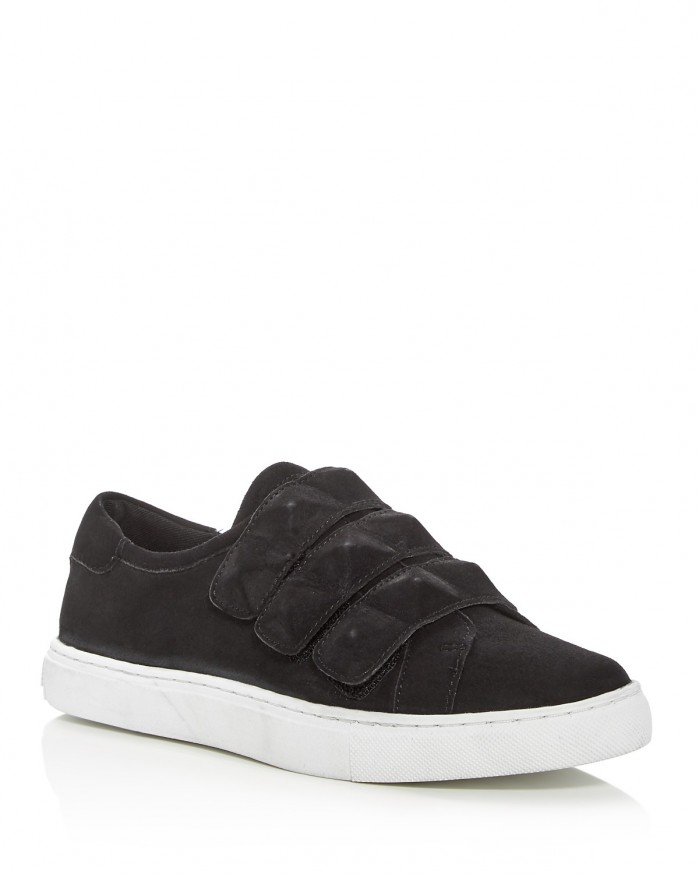 We haven't thought about velcro shoes since we were in 3rd grade but like everything in fashion: what's old is new again. And when it comes to walking through security, we can't think of a better thing to have than her comfy pair of velcro straps by Rebecca Minkoff.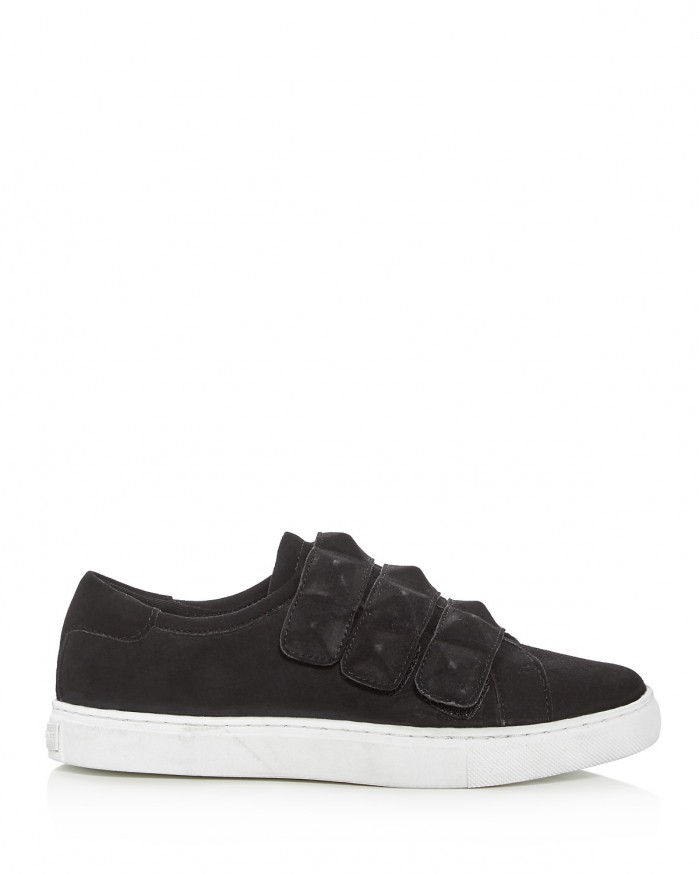 These clean sneaks are perfect with trousers or cutoff shorts for summer. The white version have now sold out, but you can still buy them in black at Bloomingdale's (click Buy).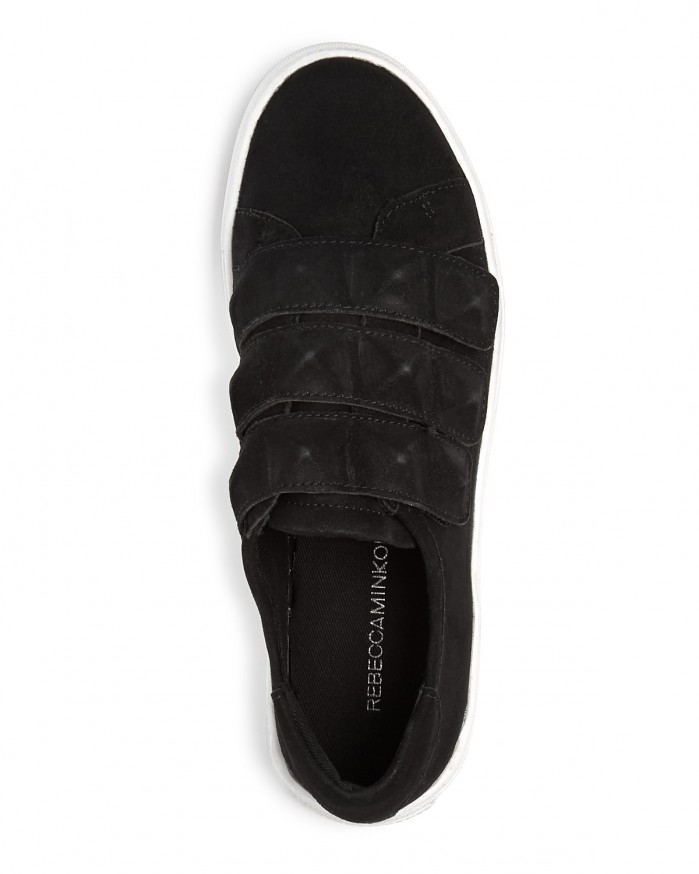 If not, we've rounded up some of our favorite alternatives that give a high-fashion spin to this throwback style. Take a look below: