She shocked her fans when she announced she is expecting her second child with husband Dan Osborne – his third child. And former EastEnders star Jacqueline Jossa, 25, was pictured for the first time since sharing the news on Wednesday. The pretty brunette concealed her bump as she headed to supermarket store, Asda, picking up a small carrier bag full of magazines.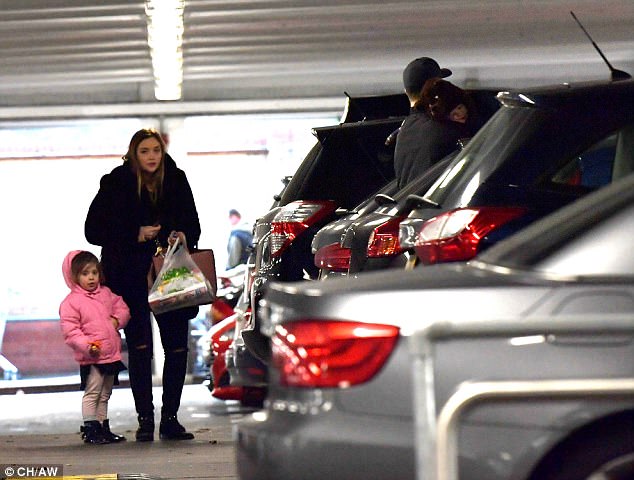 She walked close to her lookalike daughter Ella, who they welcomed in February 2015, as they made their way through the car park after their spree. Also pictured on the day was Jacqueline's tattoo artist and former reality star husband Dan, 26, who managed to pick up both of his children at once as they walked down the street.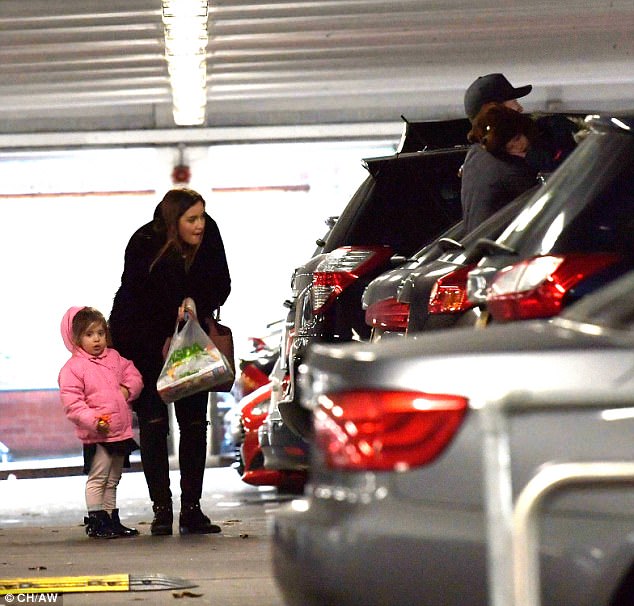 Jacqueline married Dan in June last year and also acts as step-mother to his son Teddy, four, from a previous relationship to former flame Megan Tomlin. Proud father Dan recently unveiled a rather lifelike inking of his two children taken from his favourite picture of them on his wedding day to Jacqueline.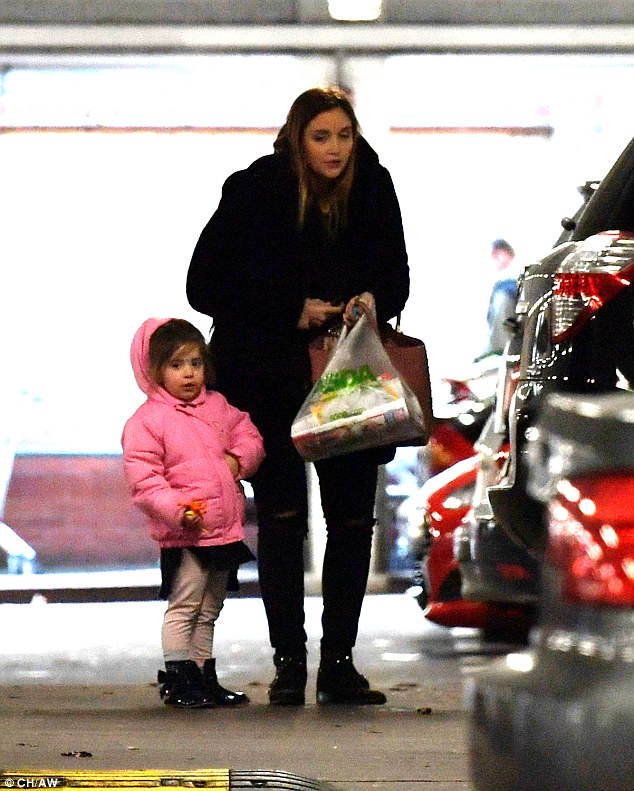 And he made have to head back to his tattoo shop now that he is set to welcome a third child into his life. Dan and Jacqueline spoke of their shock at their impending arrival – as they announced their news in OK! magazine.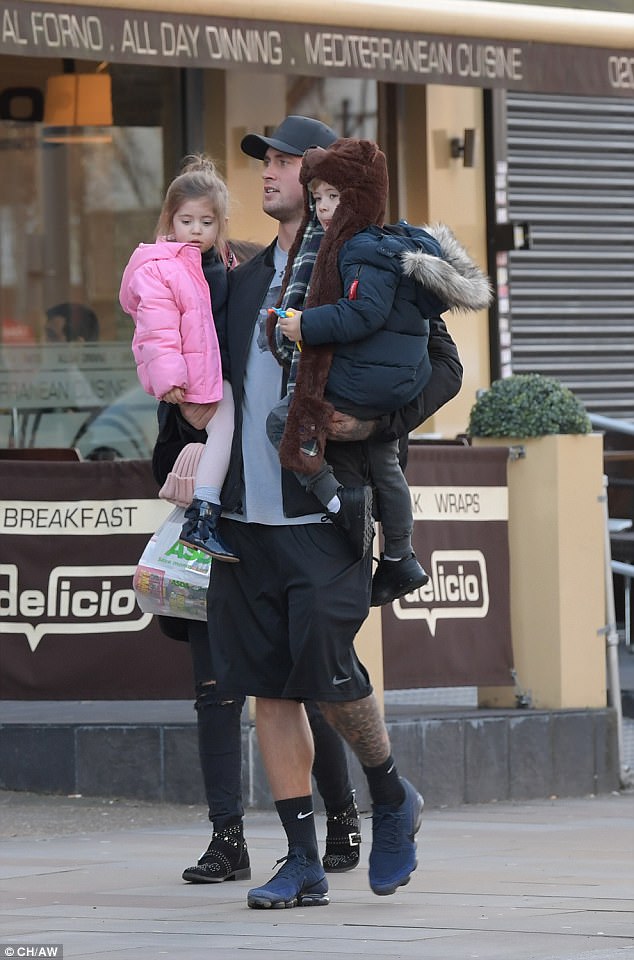 Jacqueline's good news comes as she revealed she was worried about how she would pay her bills after her character Lauren Branning was written out of EastEnders.After seven years on the BBC One soap, the brunette and was concerned when she first heard the news.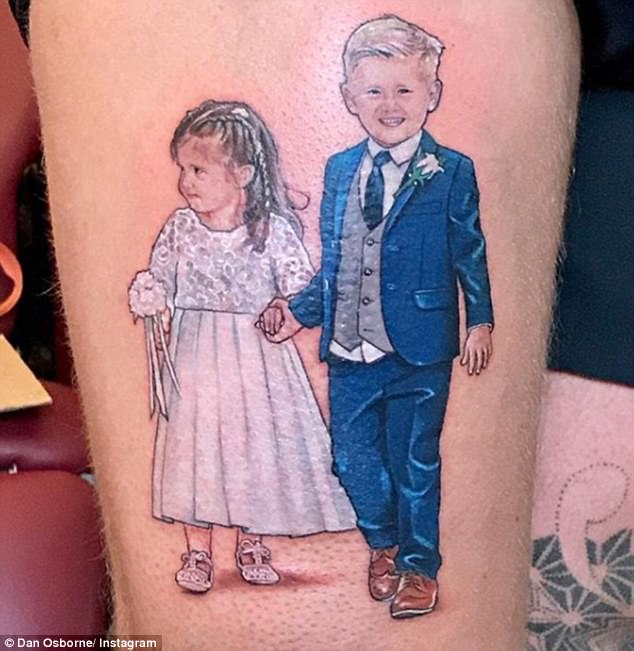 She confessed: 'When they told me the plans I was really scared. Getting a job on a soap is a very comforting thing for an actress because it's regular work, so when I realised that was being taken away, it did worry me.'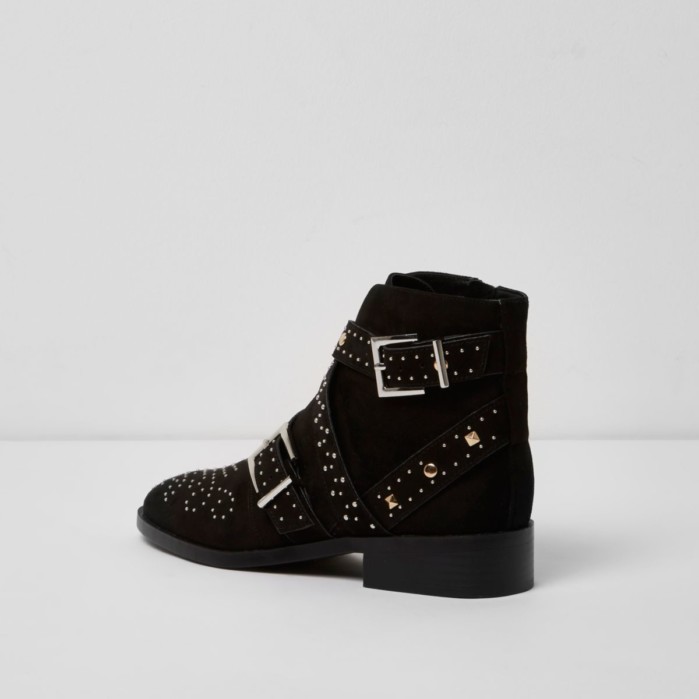 acqueline Jossa showed her long-standing love for River Island when she headed out and about with her adorable daughter. Created in faux suede, these cute little booties are adorned with silver stud embellishment and buckles – detailing which is bang on trend for autumn. The actress teamed them with ripped jeans and a cosy coat, creating a stylish casual look.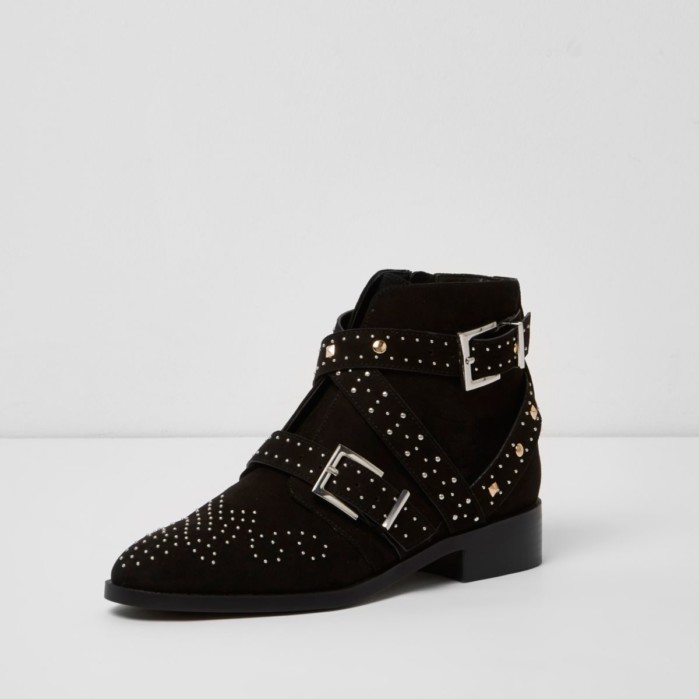 These boots are bound to go with everything: team with jeans and a jumper for a day of shopping, or wear with a mini skirt and cami on a night out. Either way, you'll look fab! Click (Buy) to grab them now. They're currently reduced in the sale to just £20 so there's no time like the present!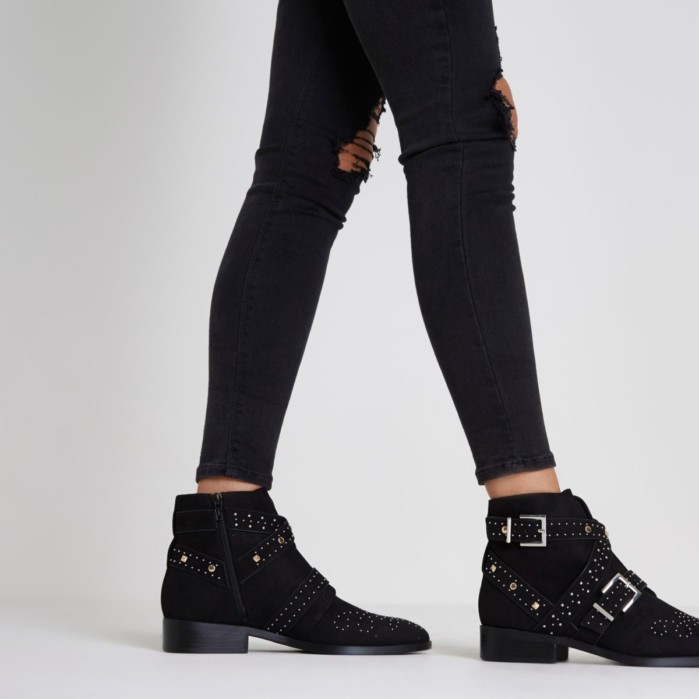 Or if you're after something slightly different, take a look at the best of the rest below: