Cara Delevingne is a bit of a wild child, but her sister, Poppy, sure is quite the opposite. The older sibling, who also happens to be a model, exudes a certain elegance about her that you won't see in Cara. Poppy also acquired the more stylish streak. She dresses well and always looks more poised.
On Monday, Poppy was spotted in Milan with her husband, just right after the Prada menswear fashion show commenced. For the occasion, the statuesque blonde showcased her legs in a short metallic fringed skirt teamed with a structured black cape and a pair of black strappy sandals. It was a simple pairing, but offered a lot of impact thanks to the glimmery skirt and sexy high heels.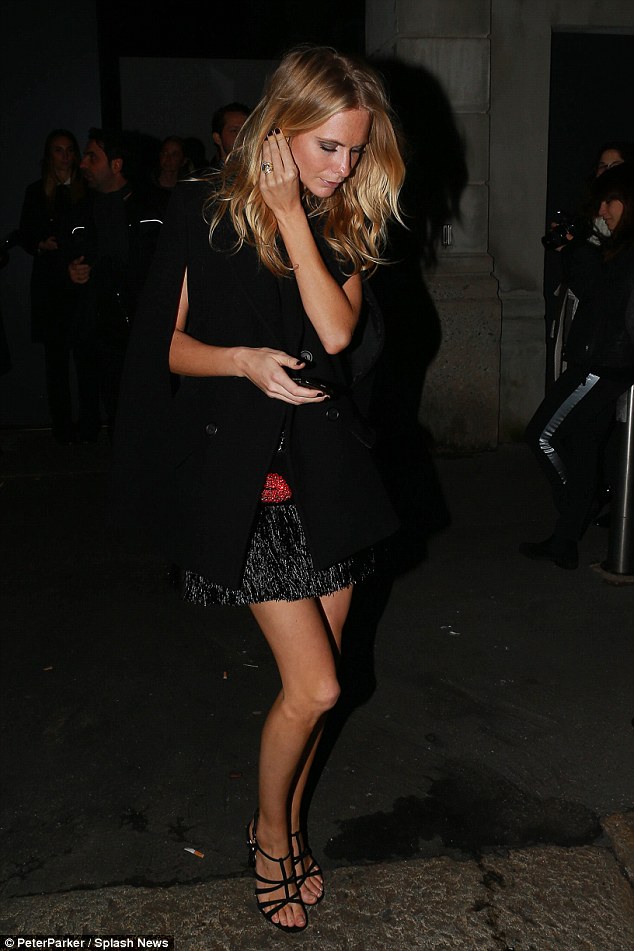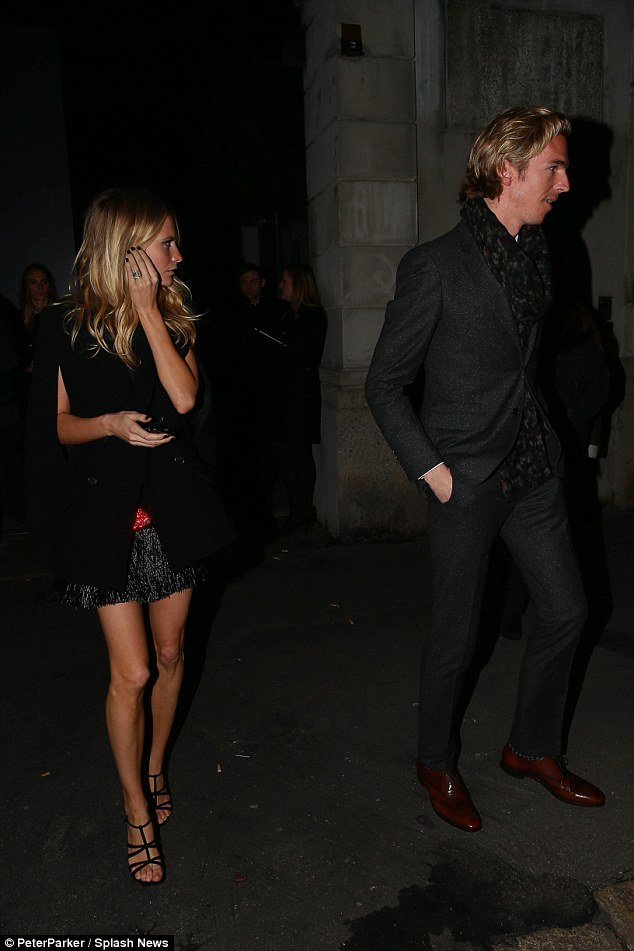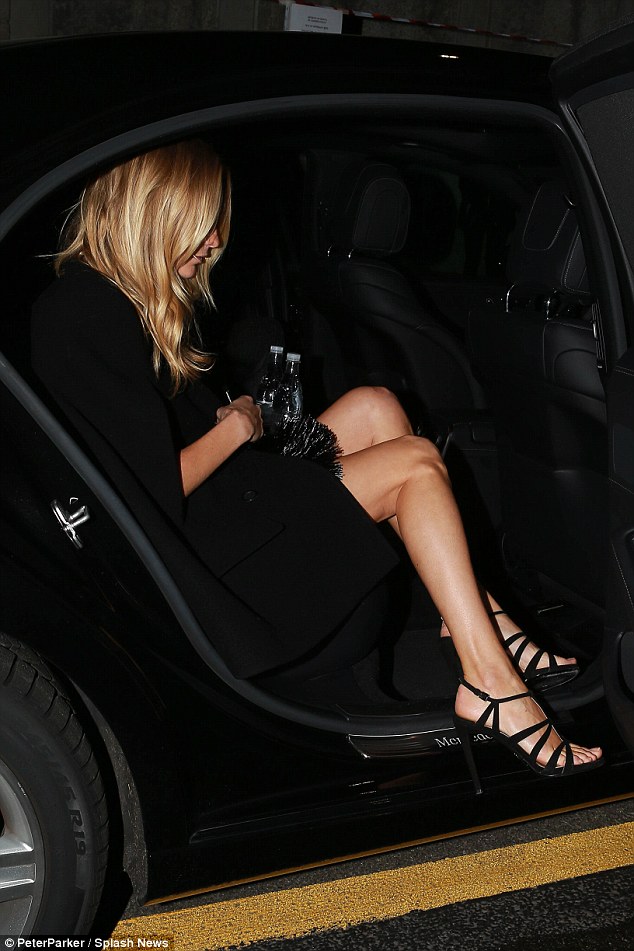 Poppy Delevingne steps out with her husband after the Prada menswear fashion show in Milan, January 19, 2015
Doesn't she look chic in that outfit?
I'm quite fond of the way she mixed a structured topper with a glamorous metallic floss-type of skirt. It's an unexpected combination, but the juxtaposition of textures looks wonderful.  Plus, of course, you can't deny that she amped up the wow factor when she teamed the outfit with those fancy strappy heels.
Speaking of the shoes, Poppy's pretty sandals are from Prada. They're crafted from black suede material, feature slender straps, as well as towering 5-inch-tall heels. If you like what you see here, feel free to score the shoes online.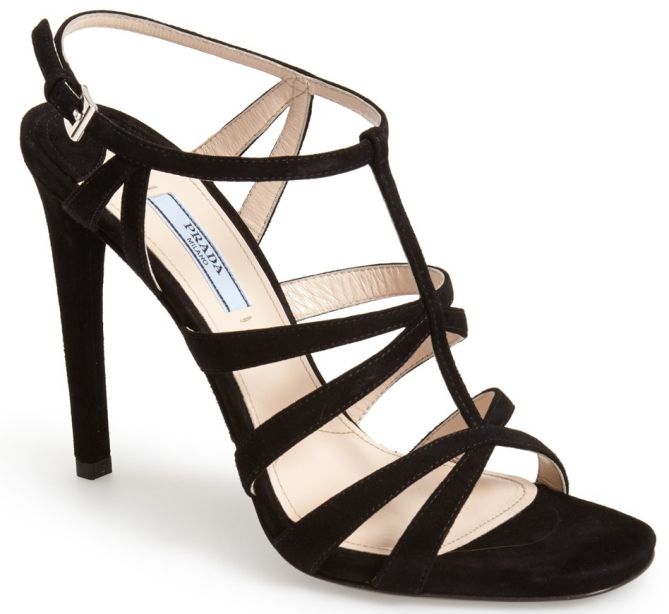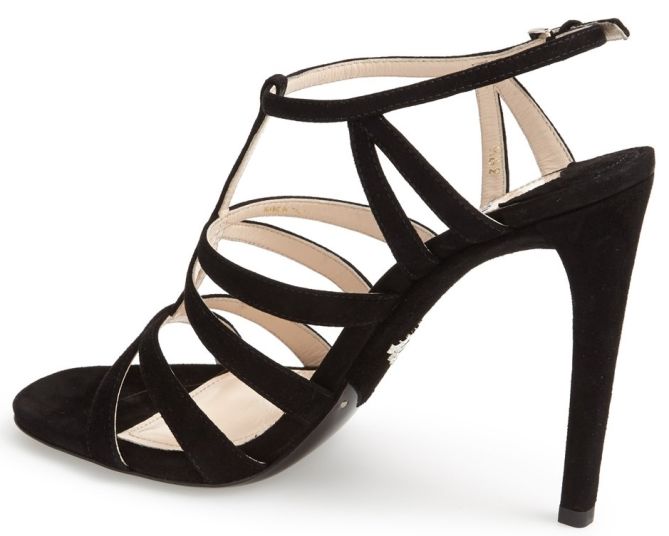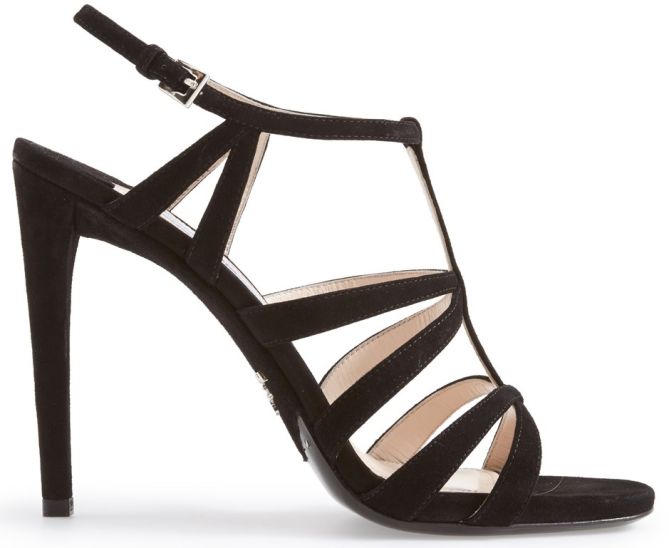 Prada Suede Strappy Sandals, $790