Cara Delevingne has been busy promoting her new movie, Paper Towns, these past couple of weeks. The Victoria Secret model has also been winning every look she has put out for each screening. But during the premiere held in New York on Tuesday, Poppy (Cara's sister) almost took the spotlight away from her sibling.
The British blonde, who is a model in her own right, showcased her legs in a short but sweet floral frock and coordinating red stilettos. She dolled up her hair with a gold embellished headband and styled the tresses in soft waves to give the attire an ethereal flavor.
In short, Poppy looked breathtaking. Thankfully, Cara dazzled in sequins and crystals from head to toe (more on Cara's outfit later) so she still got all the attention.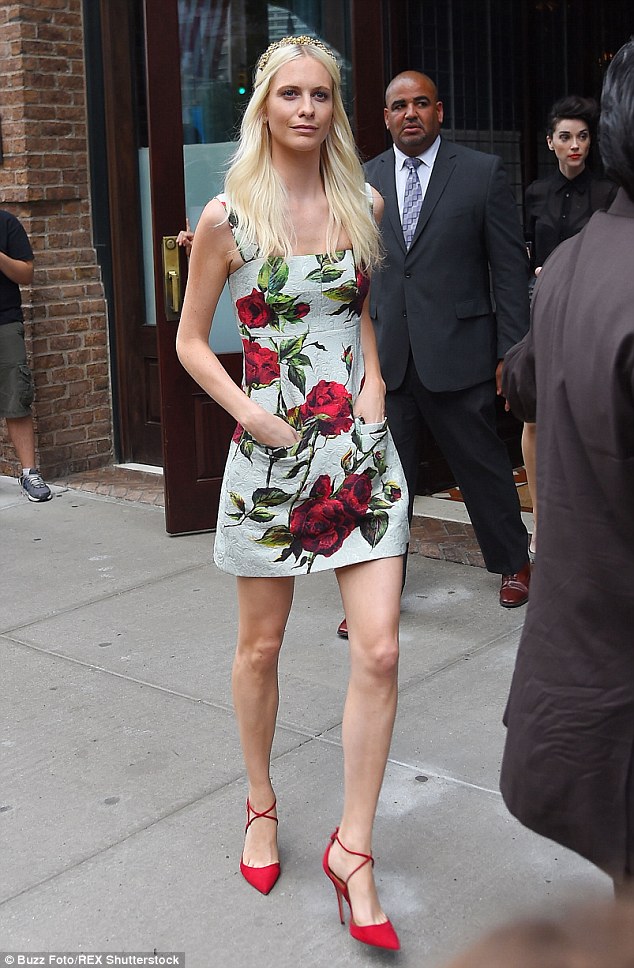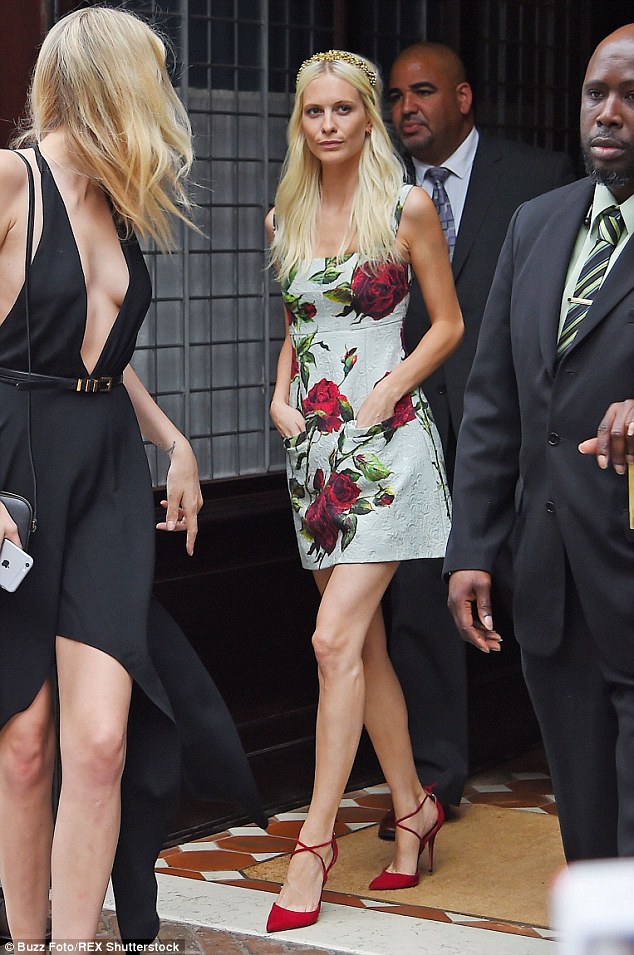 Poppy Delevingne attends the premiere of Paper Towns in New York City, July 21, 2015
Poppy looks lovely here. I'm a fan of the dress (those pockets sealed the deal!), and an even bigger fan of the shoes. I love how she color coordinated, and then added a dash of unexpected extra by way of a headdress.
Poppy's floral pocket-detailed frock is from Dolce and Gabbana. It isn't available online, but other styles with the same print can be had if you're interested.
I couldn't find any details on the headband, but her fancy red pumps are the "Matilde" from Aquazzura. It's a style fashioned with pointy toes, a d'orsay silhouette, and slim tubular straps that criss-cross at the ankles. It's a daintier rendition of the classic ankle-strap pumps. Below is a look at the pair. You can also grab the shoes in black and blue suede: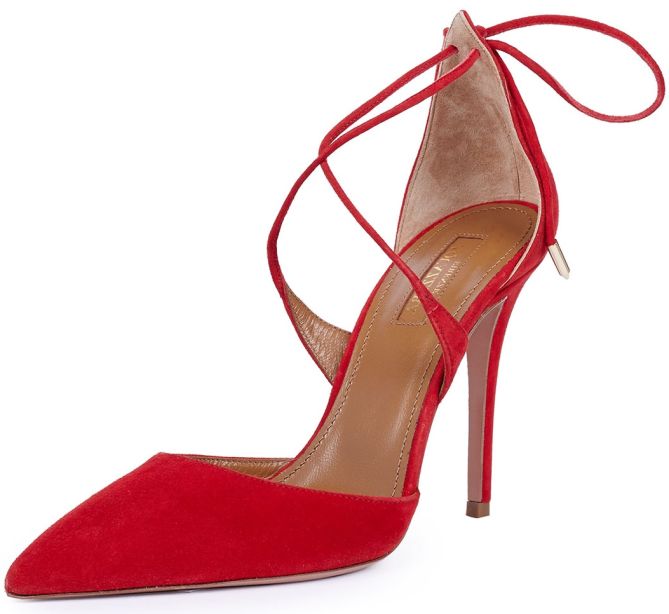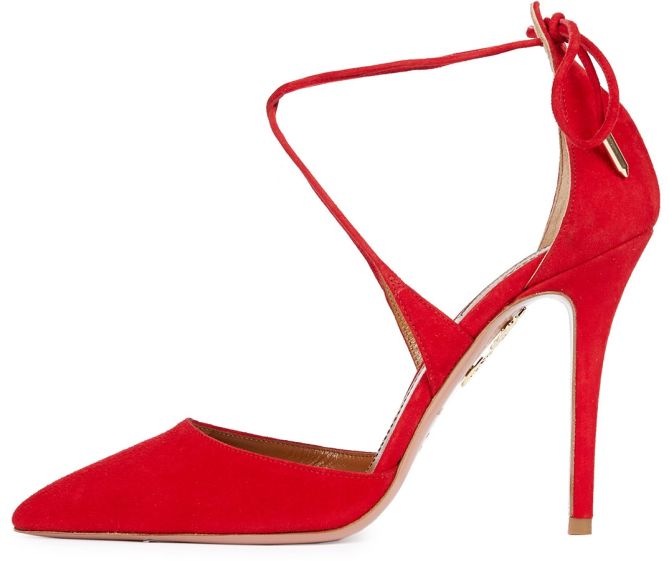 Aquazzura Matilde Pumps in Red Suede, $695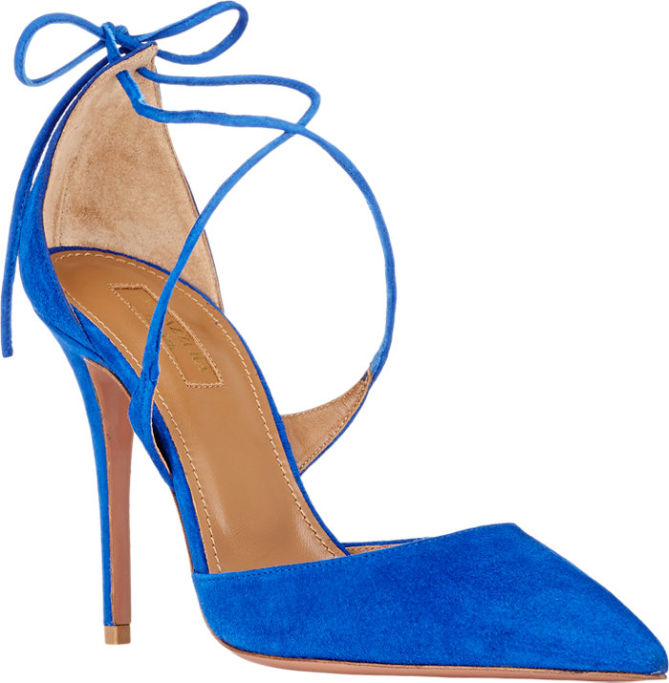 Aquazzura Matilde Pumps in Blue Suede, $695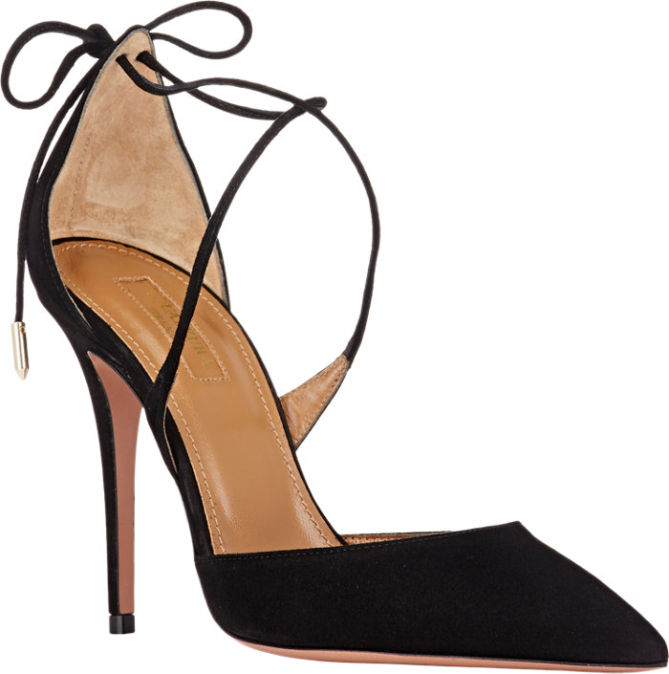 Aquazzura Matilde Pumps in Black Suede, $695