Poppy Delevingne loves her fringes.
For the past week, the British "it" girl was spotted sporting fringes twice. While out in Belgravia, London on Tuesday, the leggy model decked herself in a heavily fringed floral kimono. She used it to cap off an outfit consisting of t-shirt and black jeans. What was even more interesting was how she teamed the already attention-hungry piece with shoes that spoke volumes — a pair of glittery lace-up boots.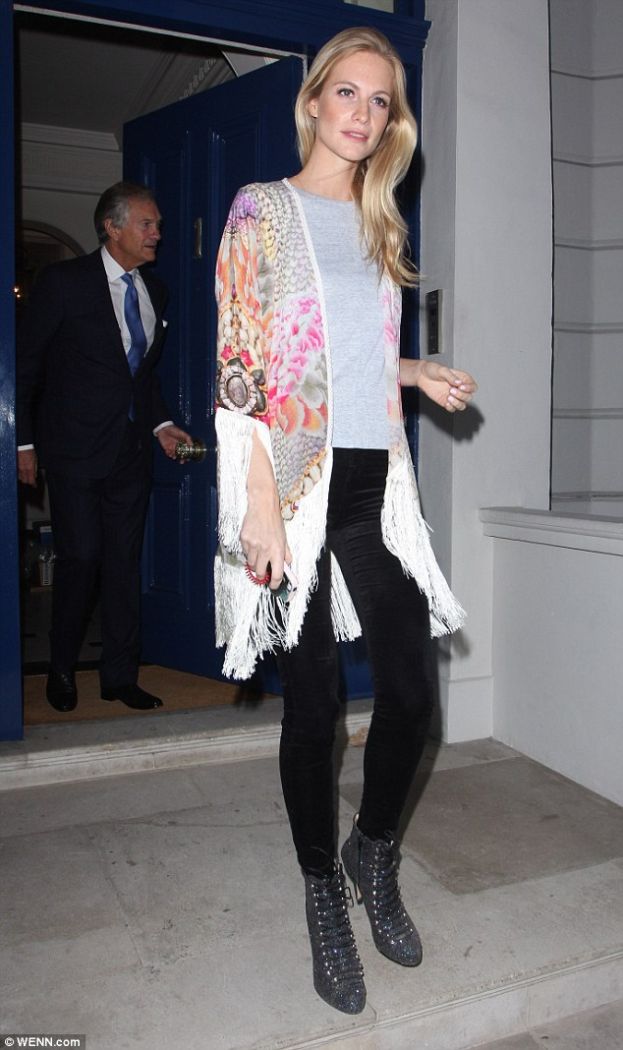 Poppy Delevingne out and about in Belgravia, London, while decked in glittery lace-up boots and a fringed kimono, October 7, 2014
Come Thursday, shortly after making a quick trip to Barcelona, Poppy was spotted arriving at her London home while decked in a jacket that was fringed to the hilt. She used the topper with all black separates then punctuated the mix with a structured bag and pointy suede buckled boots. After dumping her luggage at home, Poppy stepped out in the same black outfit but with another elaborate jacket. This time, it was a piece detailed with pink pompom fringes.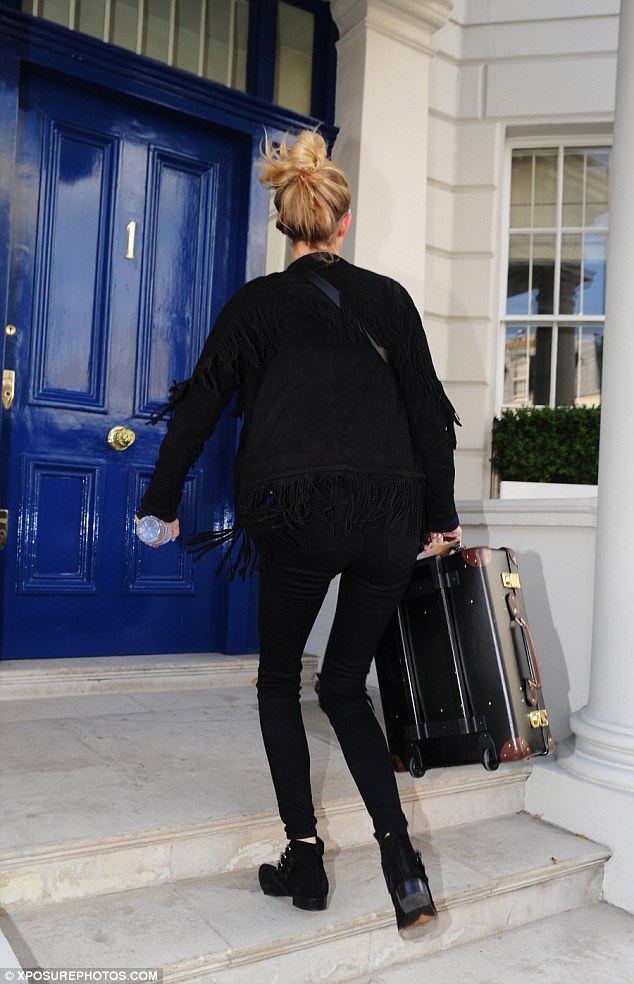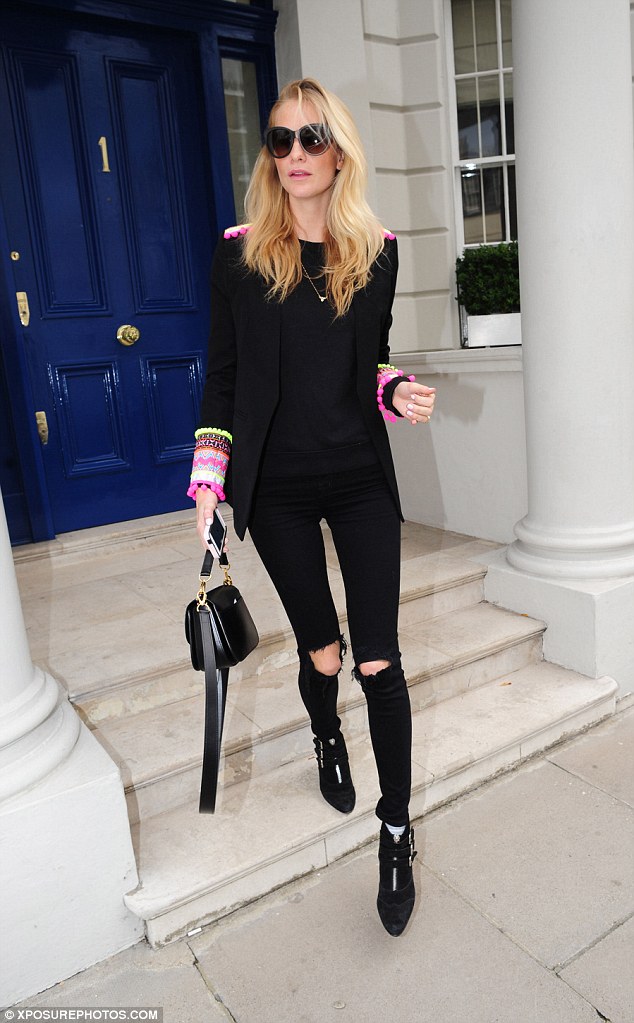 Poppy Delevingne arrives at her London home while decked in a fringe jacket, then comes out in another jacket detailed with pink pompoms, October 9, 2014
So how do you like Poppy's fashion sense? Is it something you can relate to?
Her sartorial choices are a little flamboyant and quirky, but I think what's important is that she's able to pull them off without looking silly. I have yet to get the details on her outfit, but if you wish to replicated her looks here, try these combos I put together. Which of these do you prefer?
Free People Embroidered Floral Kimono, $168 / Not Rated Glitzy Trio Boots, $75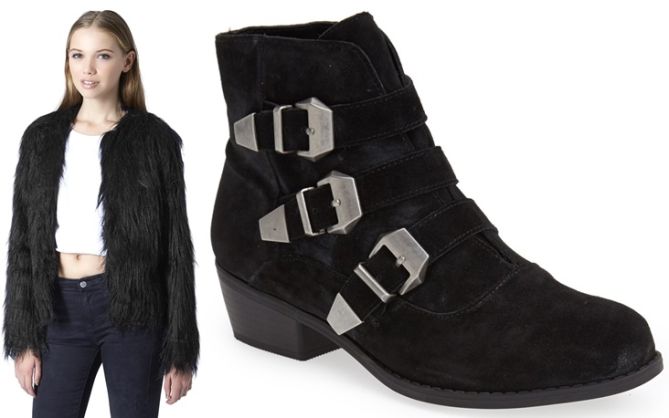 Topshop Gorilla Faux Fur Jacket, $150 / Topshop Billy Buckled Boots, $75