Pixie Lott almost had a nip slip as she went partying in London on Wednesday evening. The singer, who rocked an edgy dress that exposed major sideboob, suffered a wardrobe malfunction when she unintentionally exposed the double-sided tape that kept the top of her outfit in place (or was it a nipple tape?).
For the evening, Pixie wore matching separates from Jean-Pierre Braganza, then complemented the getup with smoky-eye makeup and a black clutch. Thankfully, her fancy cage heels were quite a standout and they did a great job of distracting everyone from her breasts.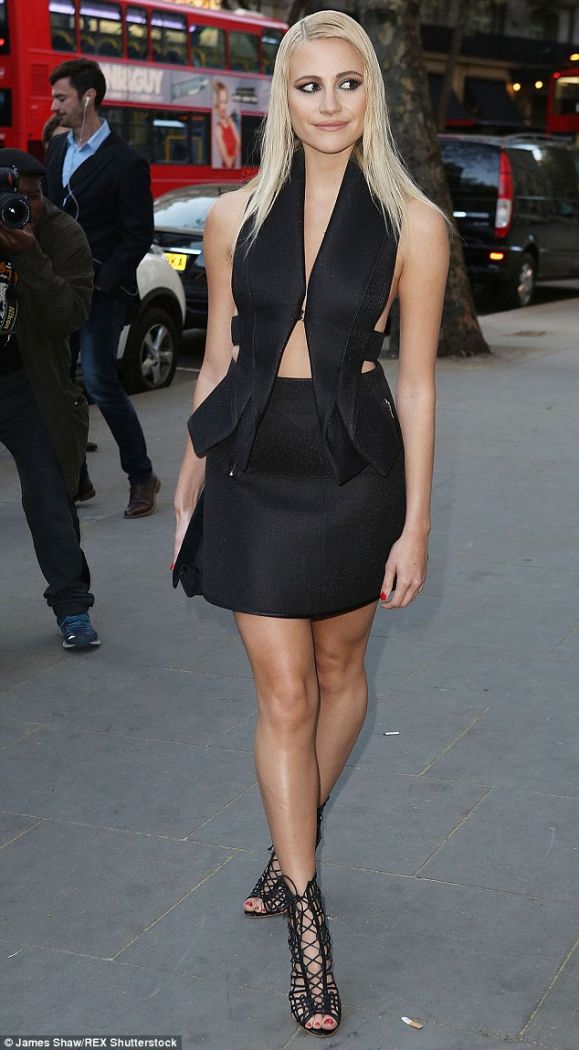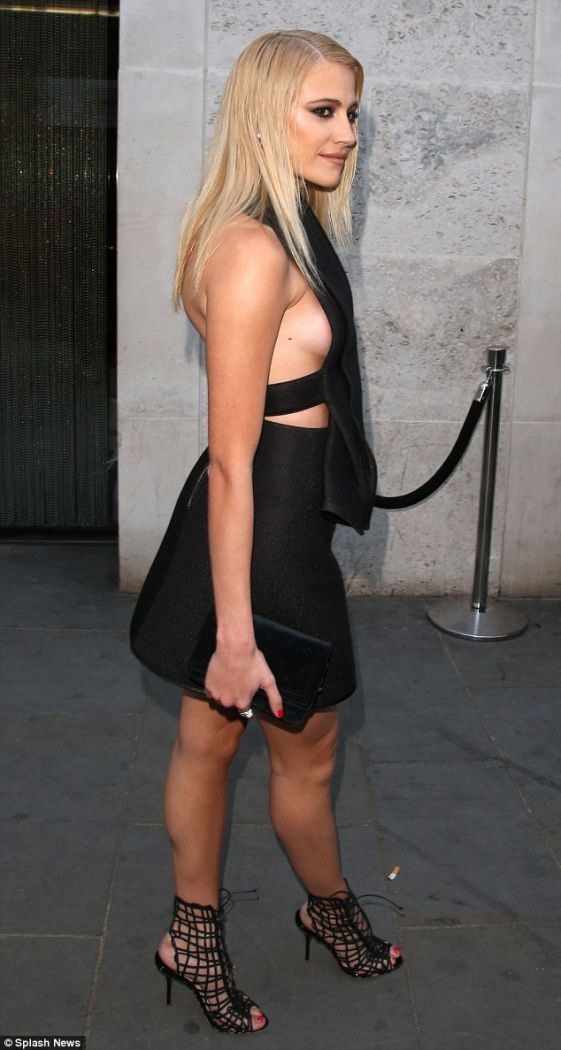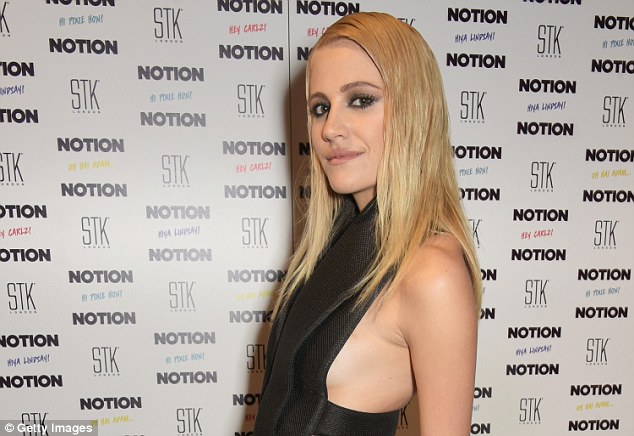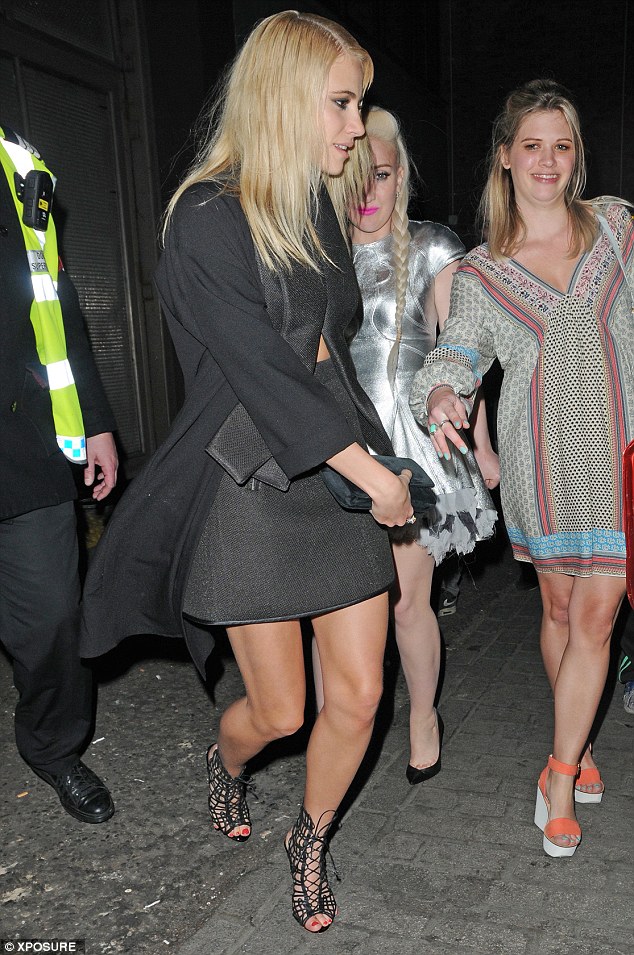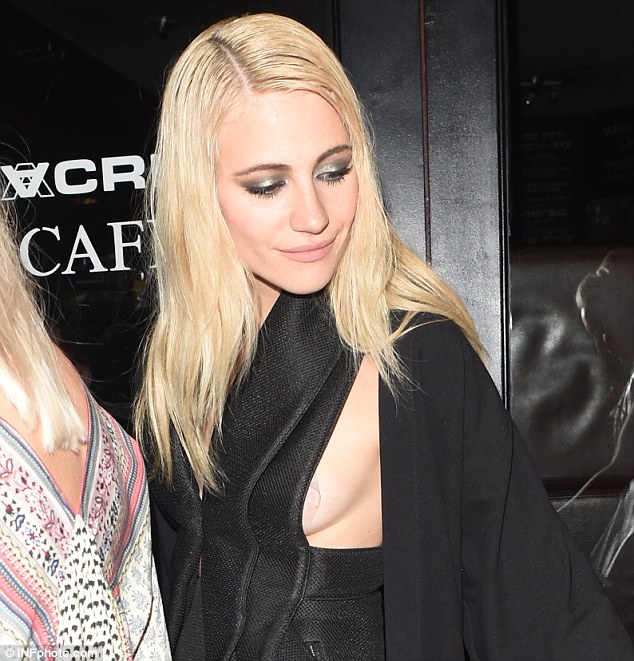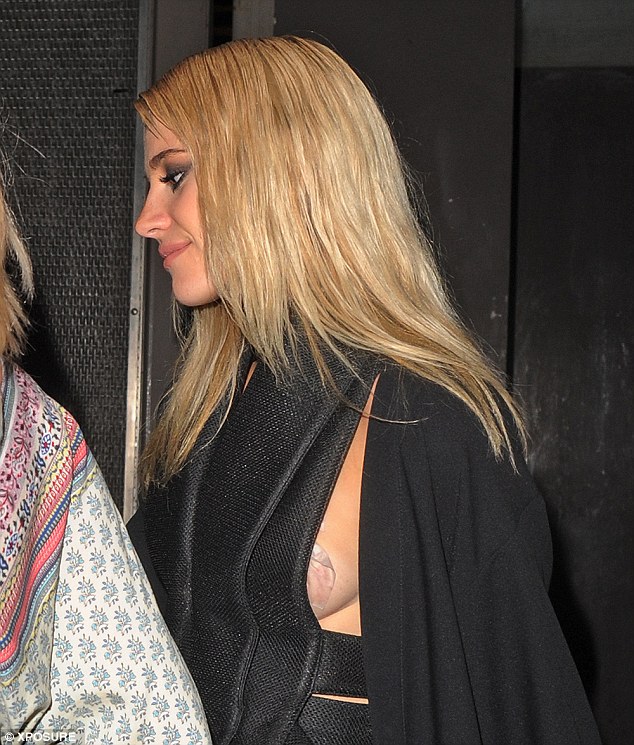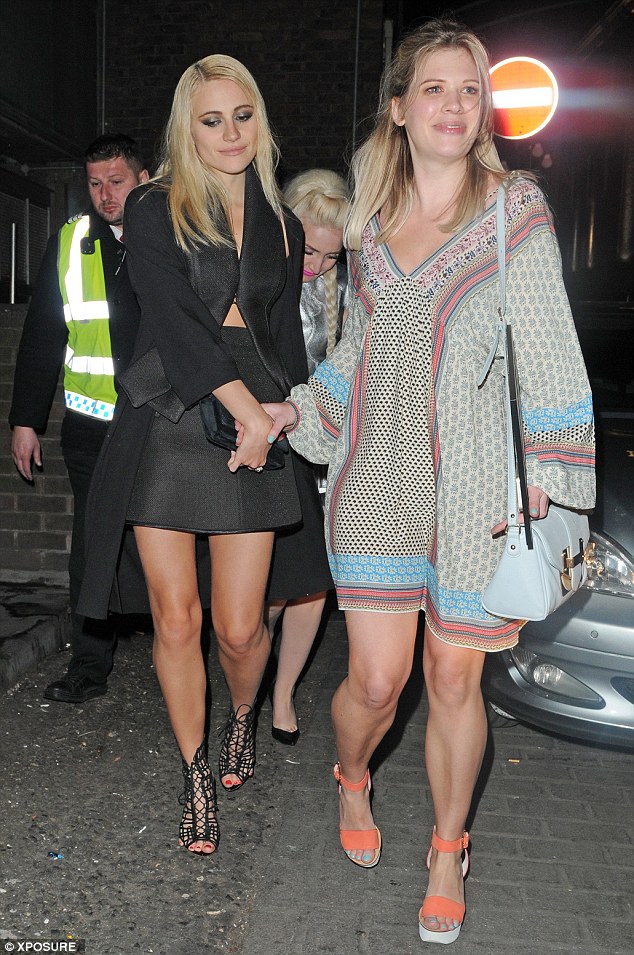 Pixie Lott suffers a wardrobe malfunction as she parties at a nightclub in London on April 22, 2015
Of course, with everyone's attention on her shoes, let's just say no one missed the odd way her small toes peeked out from the sandals as she exited the club. Poor lass, she basically suffered two fashion mishaps in one night.
Now going back to those heels. I looked them up but couldn't find any deetz. However, they appear to be from Sophia Webster. Check out the "Delphine" below.  They not only feature a mesmerizing weave that gives the "cage" effect, but they also come with lace-up closures and cigarette-thin heels for added flair.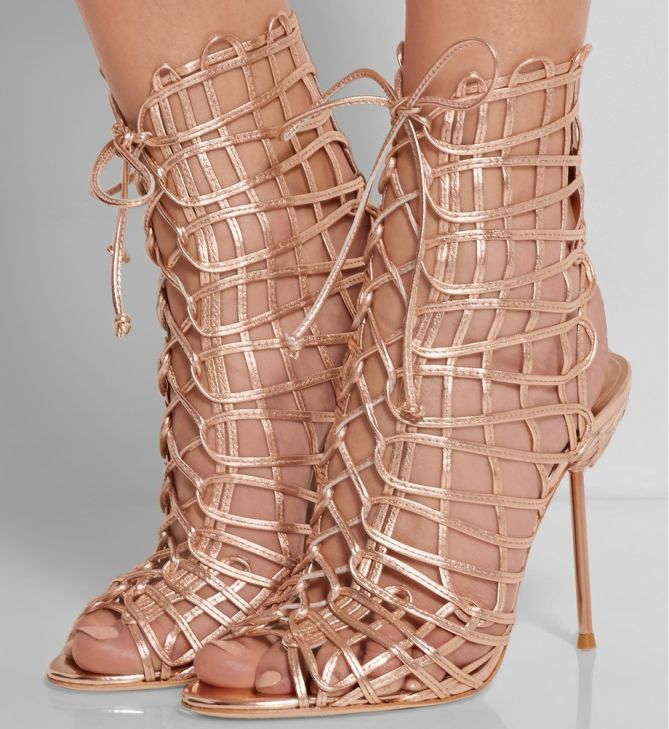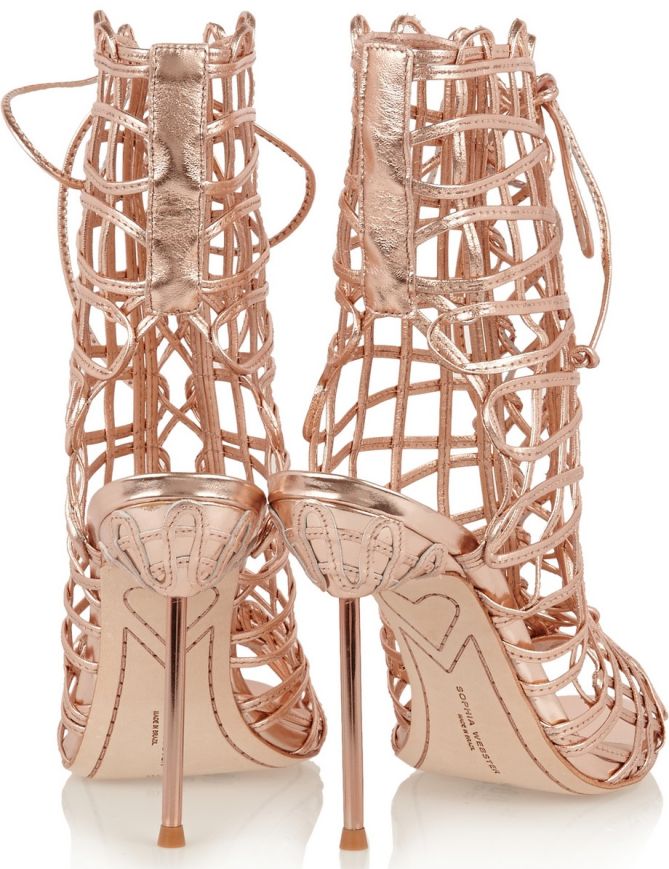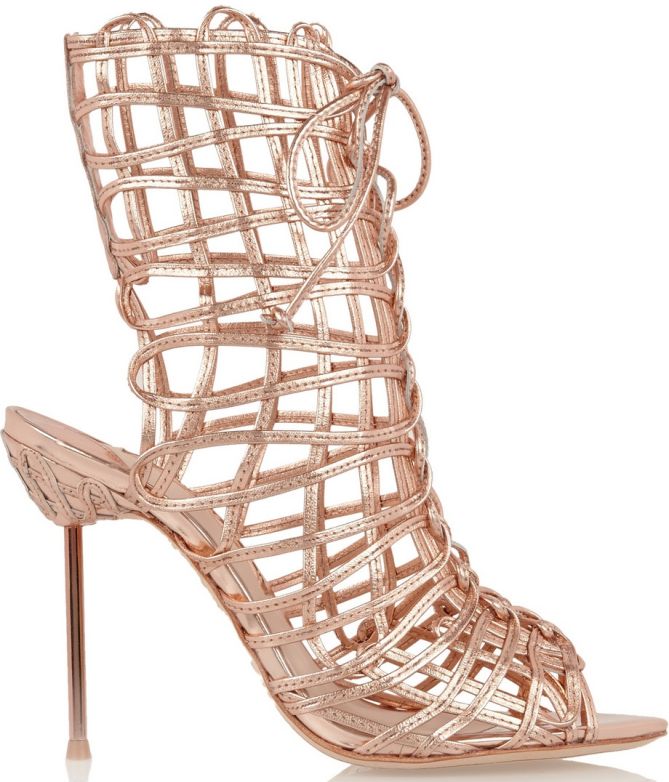 Sophia Webster Dephine Lace Up Sandals, $650
Is my hunch right on the money, or what?
And like I said, these sandals look really fancy. You could say  there's a valid reason why designer shoes are expensive. Beauty always comes at a price. The Dephine (sandals), in particular, not only look exquisite, but they are finely crafted as well. They're a work of art. And if that's something you can appreciate and you're willing to pay for, then feel free to order away.