For a while there, I thought platforms were losing their popularity. But it looks like I was wrong. I can't say they're here to stay, but I do know that they're the shoes to have this summer. A lot of celebs and fashionistas are sporting them everywhere.
Brit singer Pixie Lott rocked some serious platforms for a charity event held at the Royal Albert Hall in London over the weekend. She arrived at the venue in a retro-inspired getup of short sunny yellow frock teamed with white sky-high platform sandals. The shoes were extremely chunky and the dress was very reminiscent of the 60s. Coupled with the hairstyle, you could say the blonde cutie looked like a model who stepped out of a vintage magazine.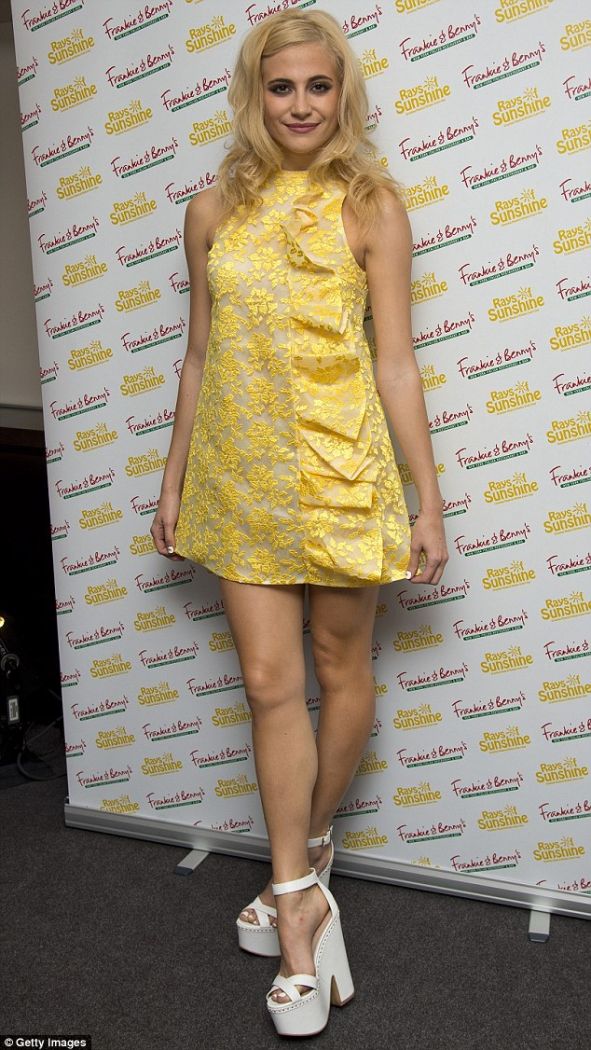 Pixie Lott rocks a retro look with platform heels while attending a charity event in London on June 7, 2015
Of course, with heels so high, she was probably bound to trip if she performed in the pair. Hence, the Pixie opted to go barefoot as she sang onstage.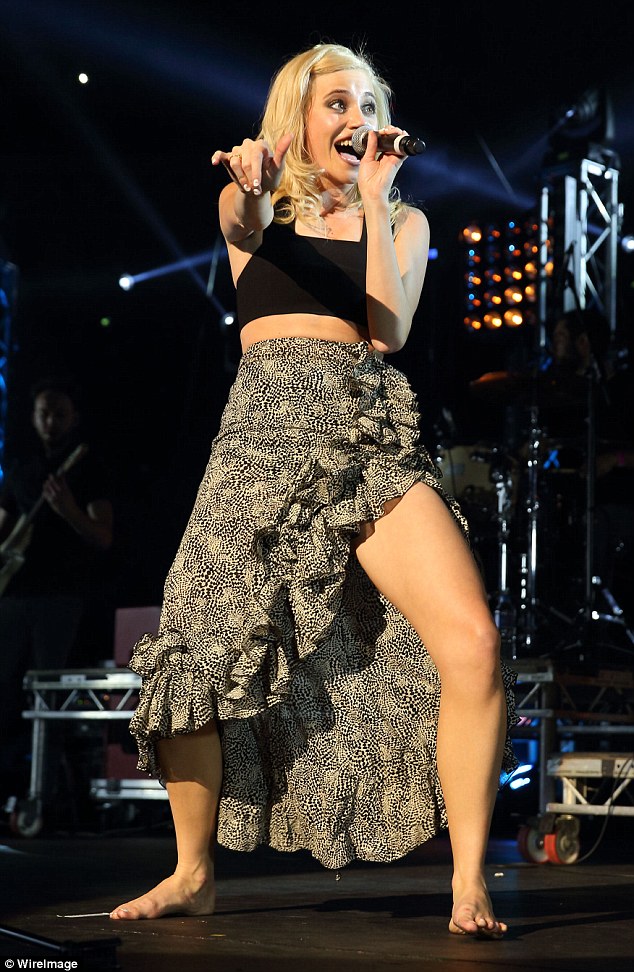 Pixie Lott ditches the heels as she performs at the event
As soon as she finished performing, Pixie immediately swapped her dress for a black jumpsuit, but kept her super tall heels on even though they didn't exactly complement the getup.  I'm guessing she was off to party the night away with friends.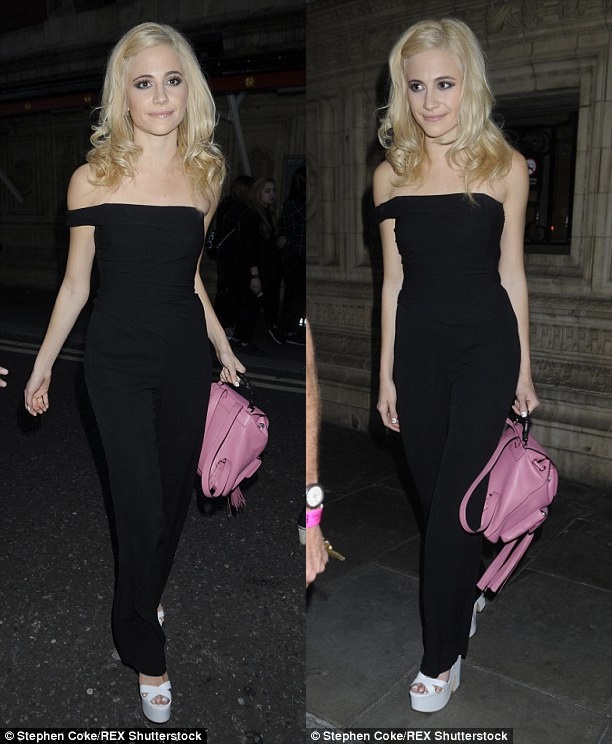 Pixie switches into a black jumpsuit for a night out with friends
What do you think of Pixie's sartorial choices last Sunday? Between the three outfits, which one do you like best?
With her white sandals in mind, the yellow mini dress would be my top choice. The black jumpsuit is sexy and sophisticated, but I think it will look better with slim ankle-strap heels. Would you agree?
By the way, if you're crushing on Pixie's platform heels, they're from Carvela Kurt Geiger. Dubbed as the "Glory", the shoes feature slim buckled straps, microstuds all around the midsection, platforms that are about 2 inches thick, and heels that are roughly 6.5 inches tall.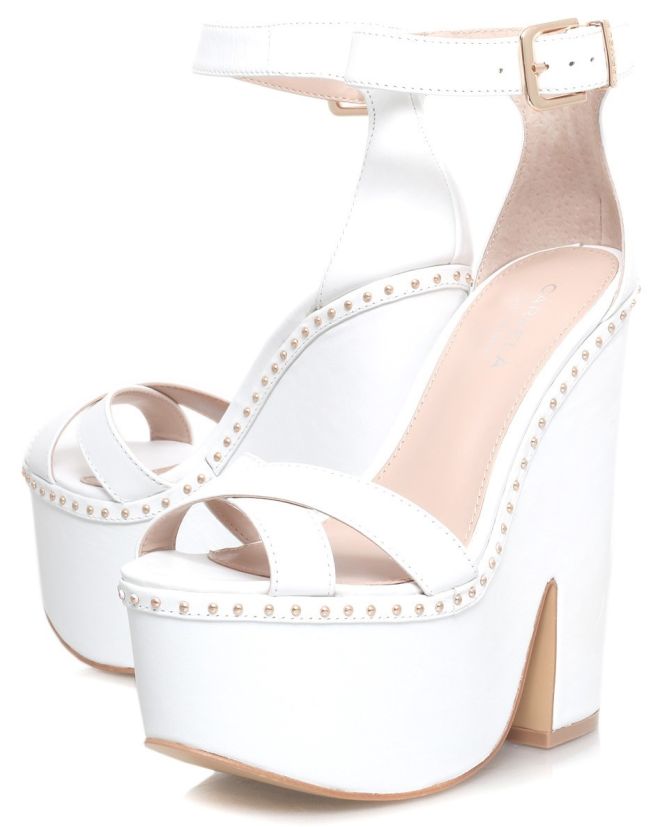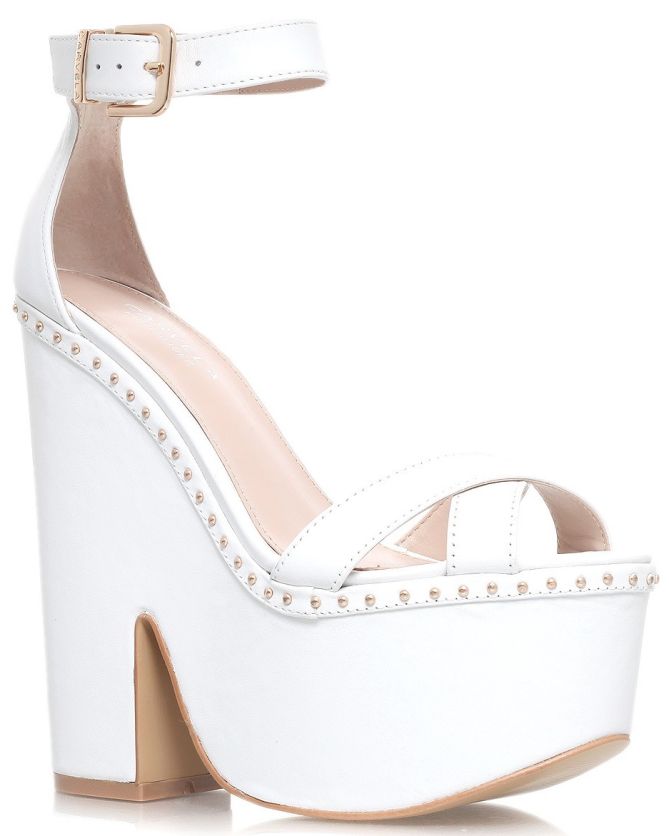 Carvela Kurt Geiger Glory Platform Sandals, £140 (About $215)
You can score the sandals online if interested. They also come in nude if you prefer a color that is more flattering. A pair will cost you about $215. If you want something just as tall but not as expensive, try the "Launch" sandals from Topshop instead. Team with a mini dress to get Pixie's look.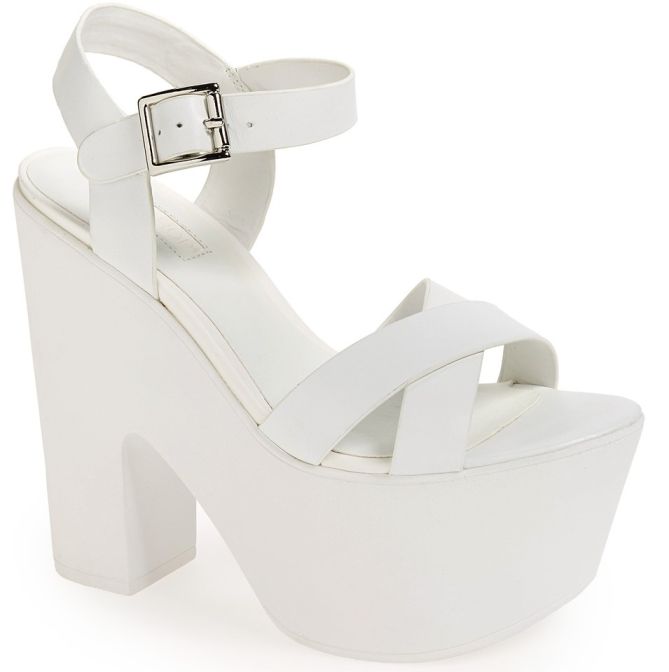 Topshop Launch Sandals, $80