Pink,37, returned Saturday at the V Festival in Essex. She put on a great performance with the exception of one little incident. She forgot the lyrics when a fire started near the stage . Even though the moment was awkward for her and the fans in attendence, Pink is a professional and quickly shrugged the moment off. After that little incident ,everything went perfect for her.
At 37 ,Pink is having the time of her life. Previous the Festival return Pink announed that she buried the hatchet with Christina Aguilera for the song "Lady Marmalade". After a 16 years old feud that was fueled not only by the song they finally admitted the fight is no longer relevant and it's time for it to stop.
Pink is known for her grungy,punk edgy style. The V Festival was no exception of that as she combined the grunge look with a little bit of glam. Pink wore a swimsuit paired with oversized ripped jeans and a denim jacket.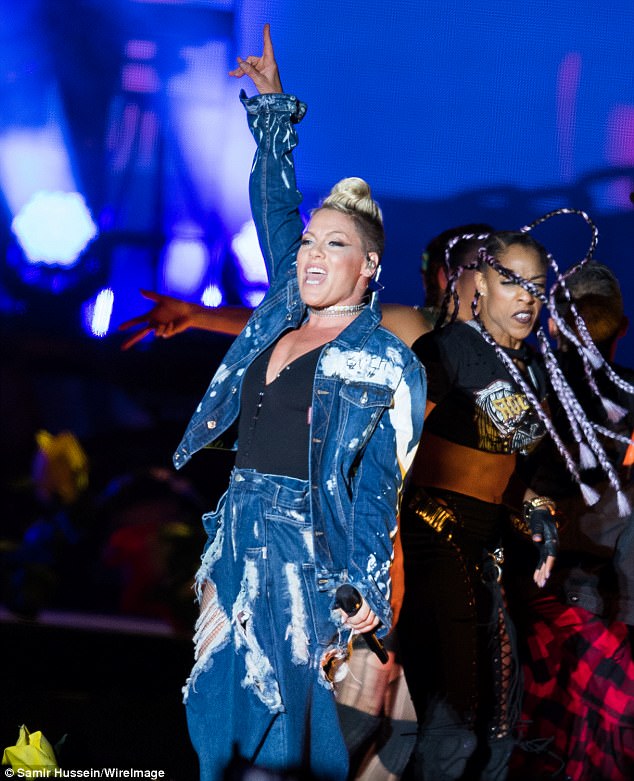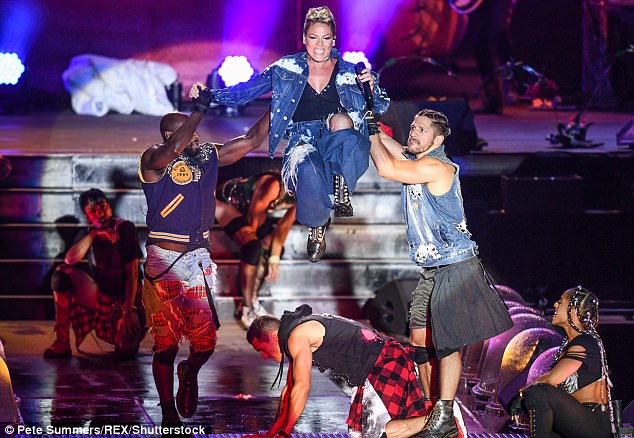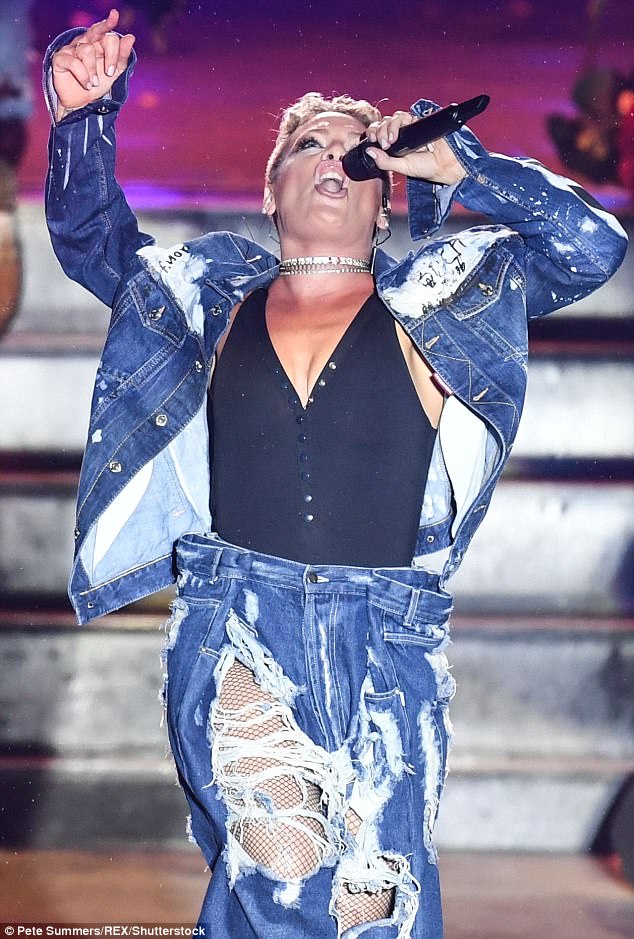 But the stars were the pearly embellished black Phillip Lim boots. They are practical, they fit with almost everything you have in wardrobe for a cold autumn and they have pearls! What else can you want?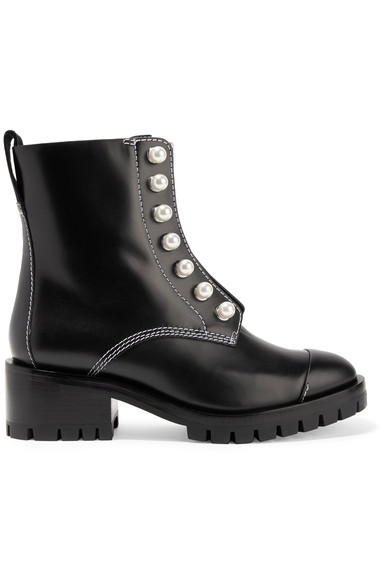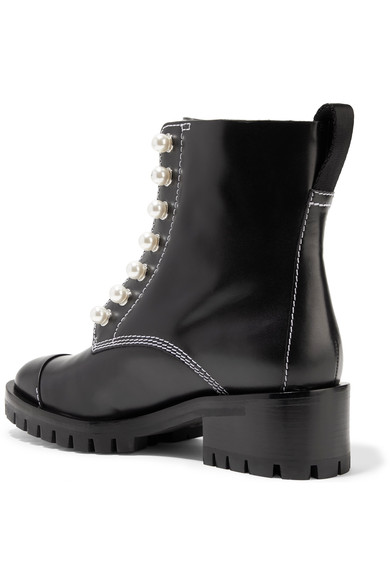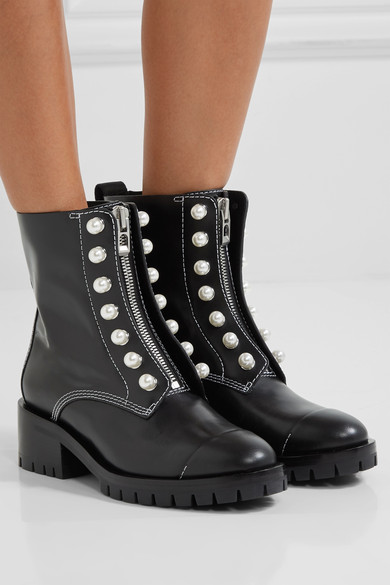 HERE IS A CHEAPER VERSION