Pink is always a good idea for shoes too. You can copy Dakota Fanning Saint Laurent heels reading below.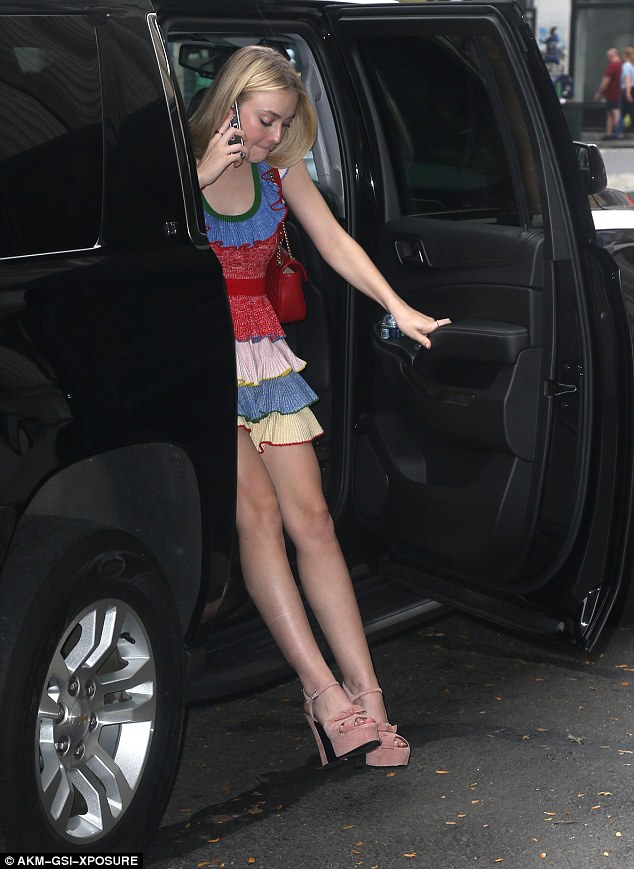 The actress is promoting her new film with her colleagues. Last days she was hosted at AOL headquarters for Live with Kelly first and then to Watch What Happens live wearing the same outfit.
She putted on a really nice combo: Alexander McQueen colorful dress, a Chanel red bag and Saint Laurent heeled sandals in a pretty shade of pink.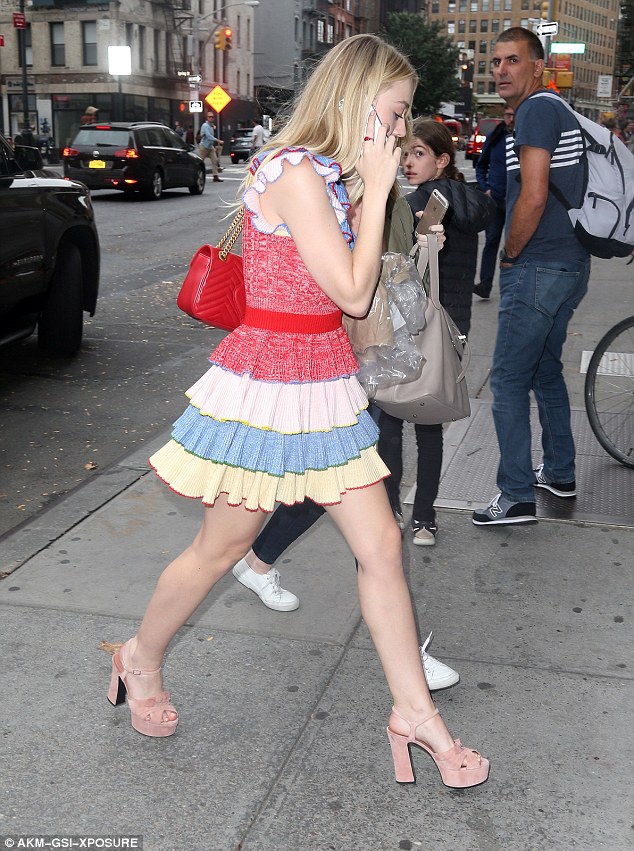 That sandals were in suede completed with a bow on the top. The pink nude shade let her leg seems longer emphasised by tan too. Outfit was completed by a big red belt to underline her waist. For the make-up she chose to stay minimal. Her blonde hair was in a centre parting and natural.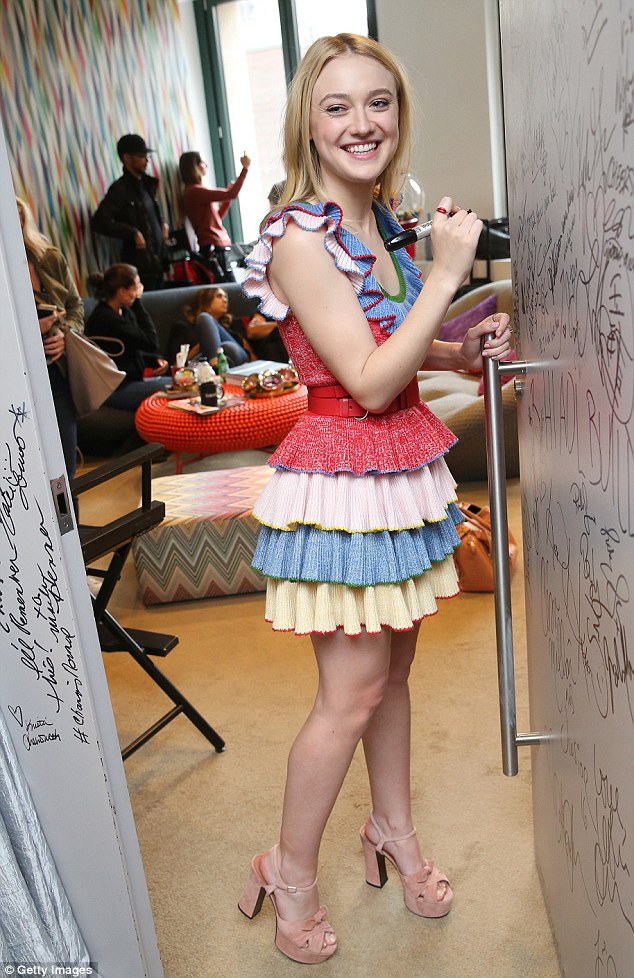 Dakota Fanning is been starring on movies she was a little girl and now is very busy promoting her new movie American Pastoral but don't forget to be stylish. At her appeareances she was joined by her co-stars  Valorie Curry and Ewan McGregor who made his directorial debut.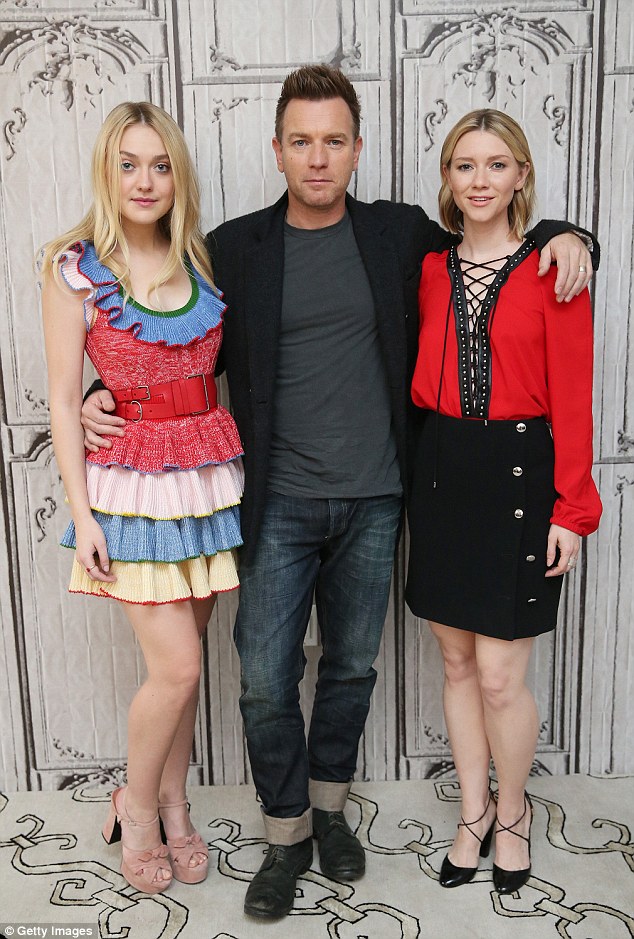 You could shop Dakota pink cross strap platform heels sandals for less clicking below. The pairs we selected are from River Island.