By now, you've probably already heard that former One Direction-er, Zayn Malik, dumped his long-time fiancé, Perrie Edwards of Little Mix, last week. Actually, the separation happened several weeks ago, but news only broke out last week.
All I can say is poor Perrie. She sure doesn't deserve this. She stood by him through tough times (and most likely even forgave him for cheating on her), and yet, he just dropped her like a hot potato. I guess it's just as well, because now she can find someone so much better.
Speaking of which, Perrie showed Zayn what he was missing when she stepped out in a sexy and sporty ensemble on Thursday. The blond cutie bared her midriff in a crop top and striped skirt for a day in Los Angeles with her bandmates. She teamed the combo with round-rimmed sunnies, a black tote, and some sexy ankle cuff sandals.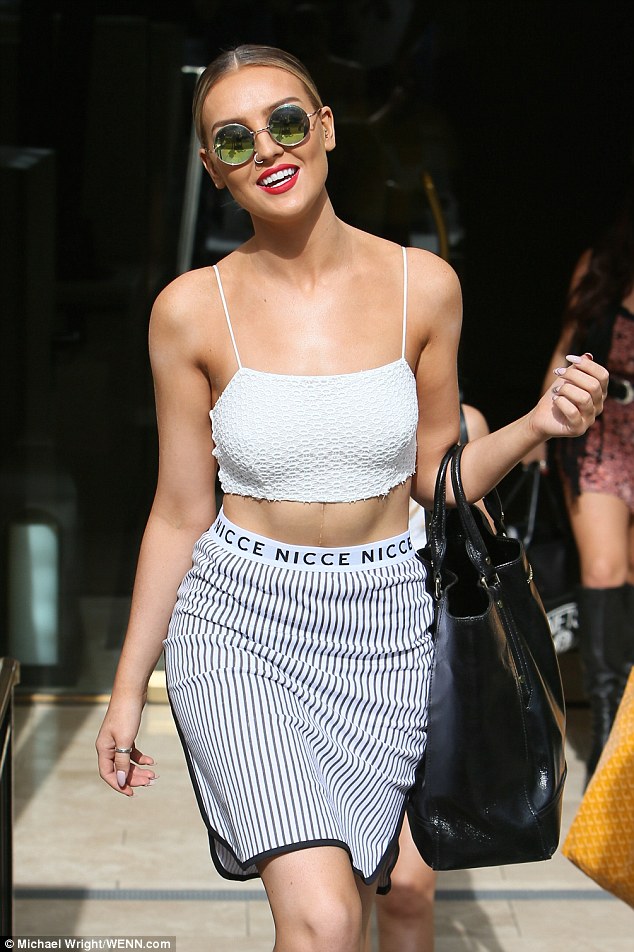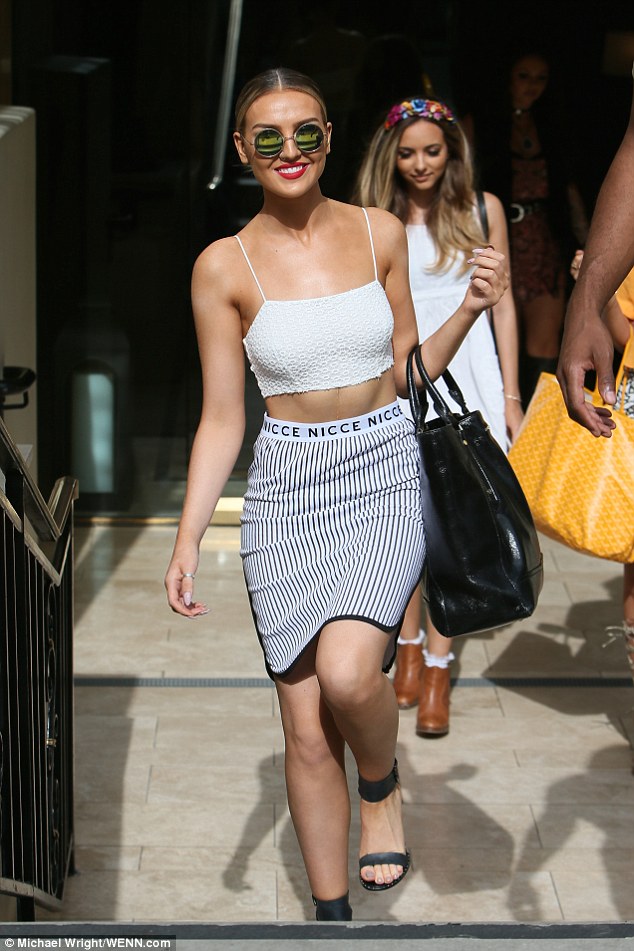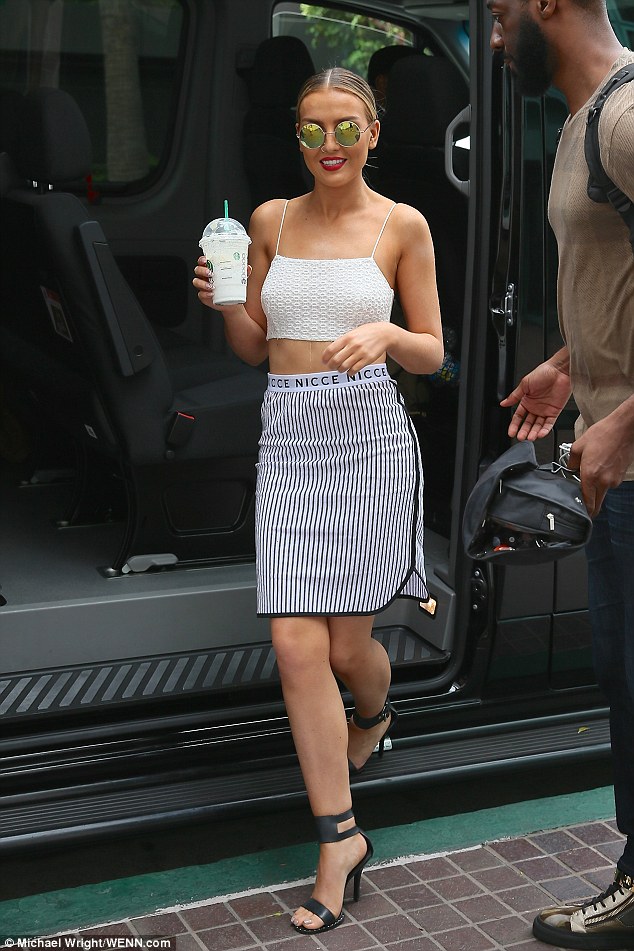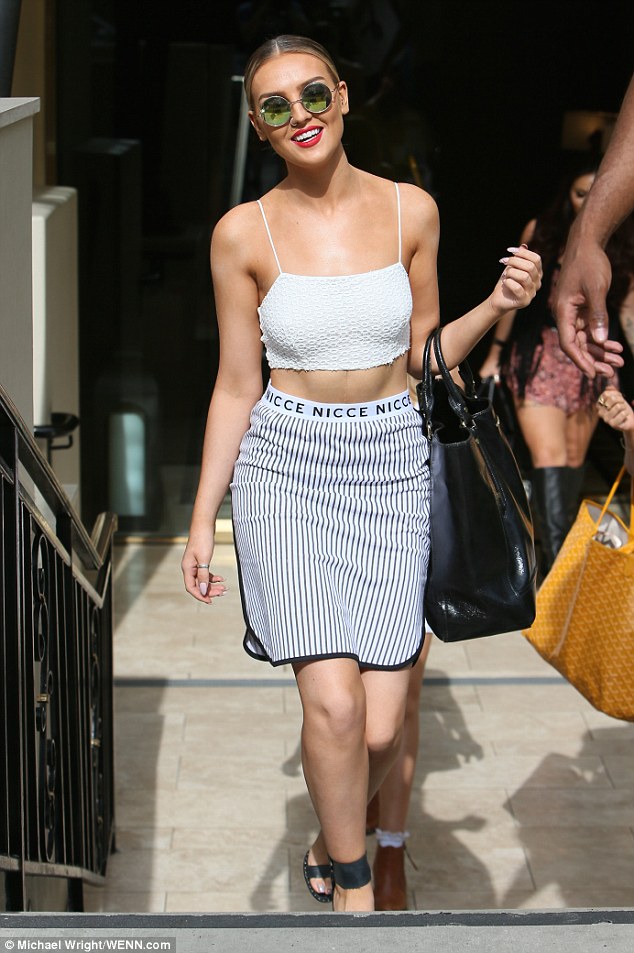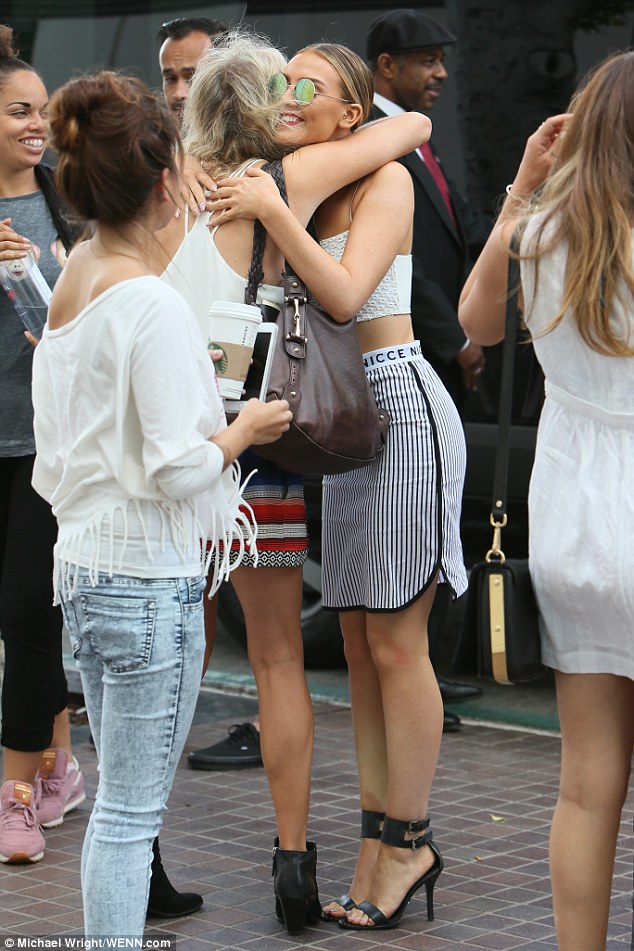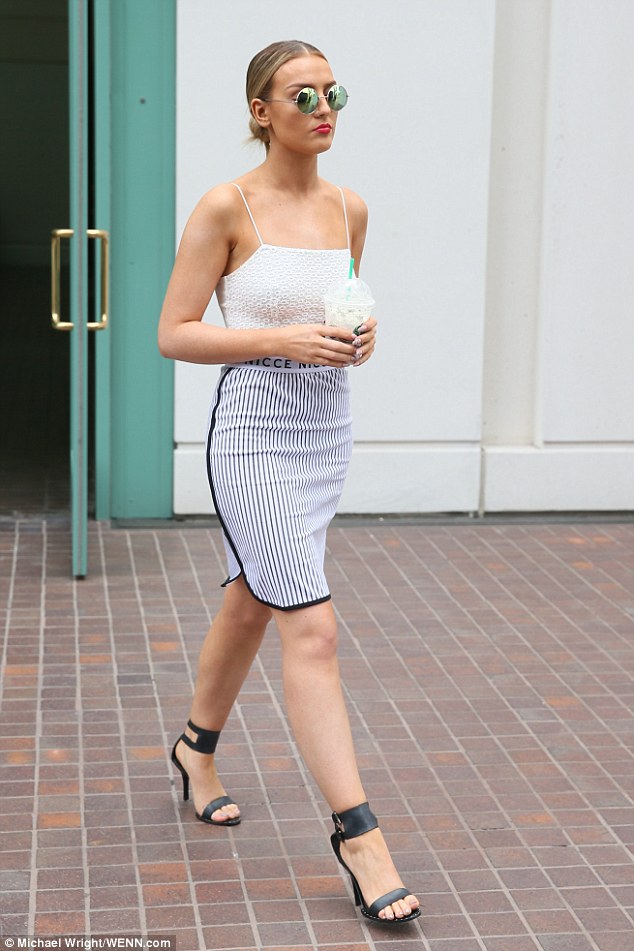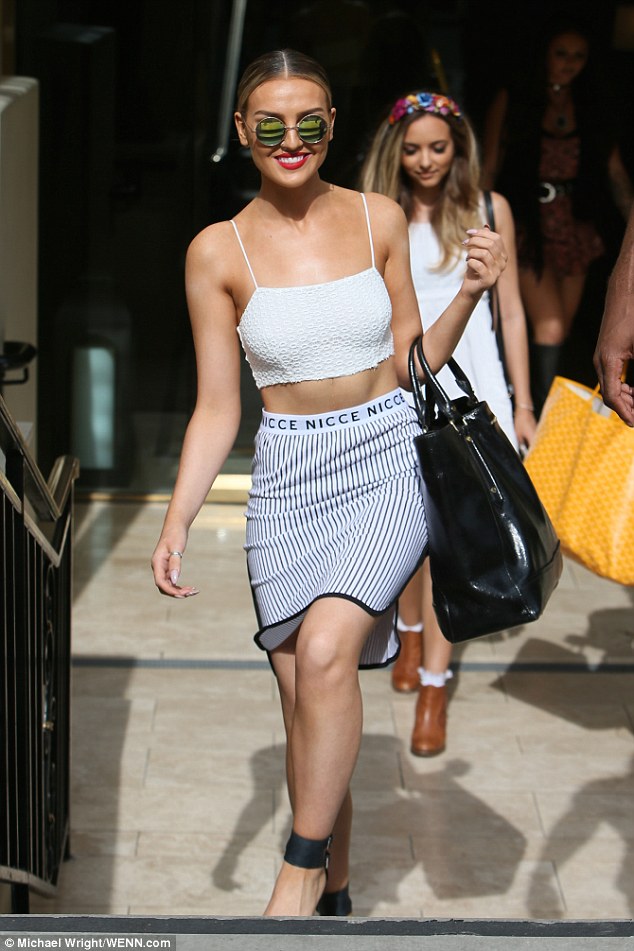 Perrie Edwards steps out in midriff-baring ensemble for a day with her bandmates in Los Angeles, August 6, 2015
I agree. She looks like she's wearing workout wear, but you have to admit, Perrie looks pretty cool in these photos. I also like the fact that her figure isn't stick thin. It's healthy and toned.
I don't know where Perrie got her textured crop top, but her monogrammed striped skirt is from a label called Nicce, while her ankle-cuff sandals are from Kurt Geiger.
Dubbed as the "Harmony", the shoes feature wide ankle cuffs detailed with two slim buckled straps. Sadly, you can no longer access the sandals even if you wanted to because they're from the designer's AW2013 collection. However, allow me to give you a closer look at the pair: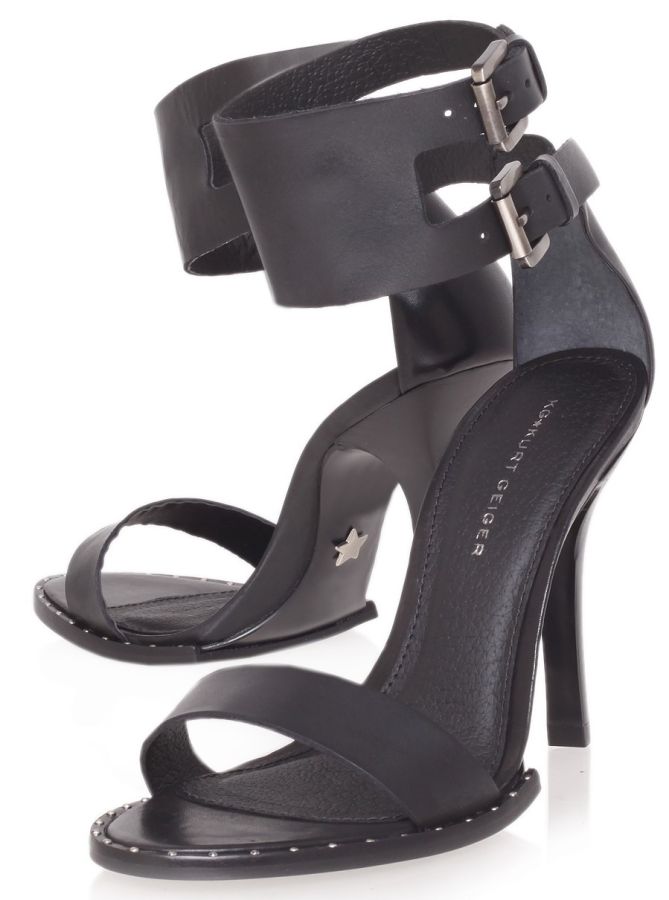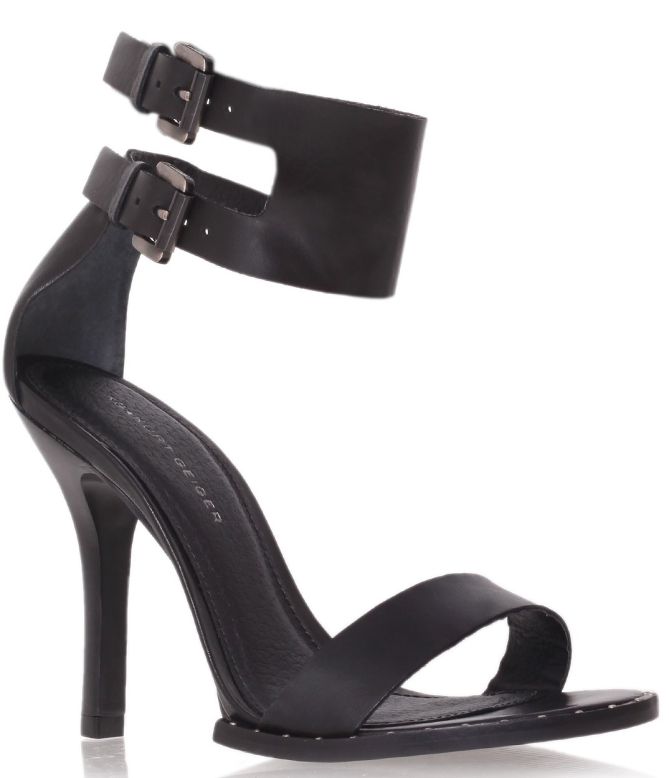 Kurt Geiger Harmony Sandals, sold out
They're tough-looking, but also sexy. If you like the sandals, you can check out these alternatives from Gianvito Rossi and Zimmerman instead. Both feature buckled cuffs and a sexy ankle-strap silhouette: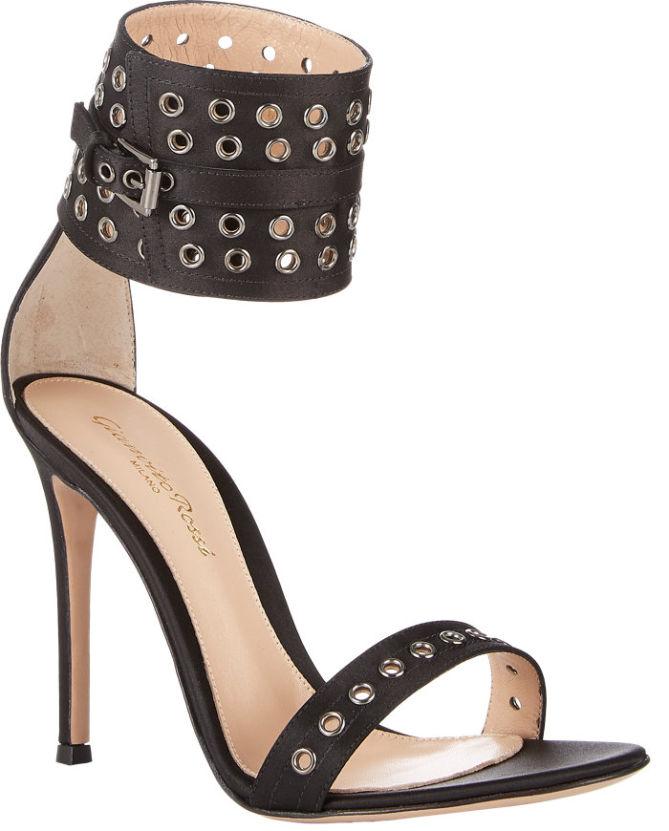 Gianvito Rossi  Grommet Embellished Ankle Cuff Sandals, $910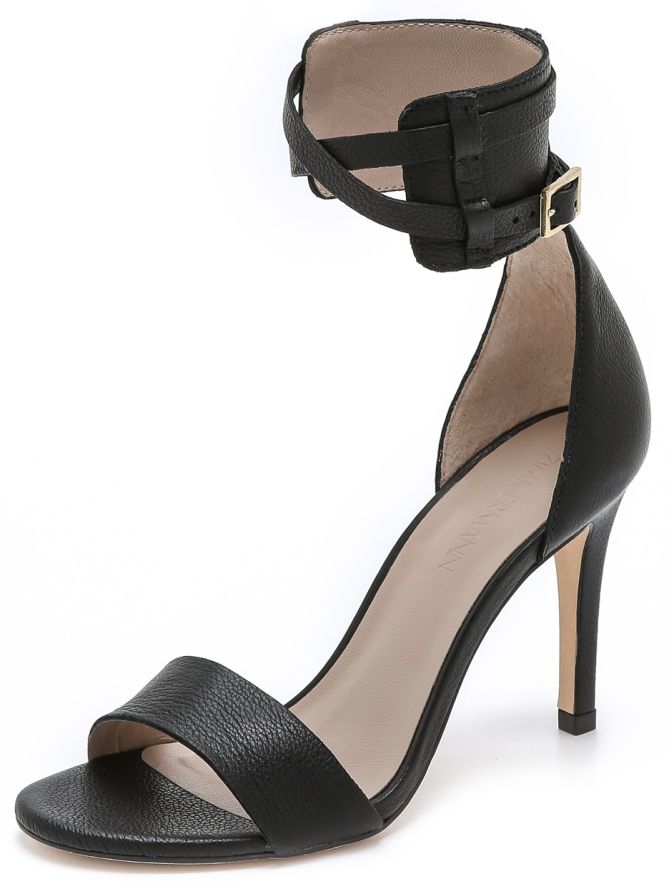 Zimmerman Ankle Cuff Sandals, $276.50 (was $395)