According to reports, Little Mix sent the crowd wild at the V Festival held in Chelmsford over the weekend. The 4-girl band wowed onlookers as they performed onstage in matching suits that showcased their pert posterior and shapely frames.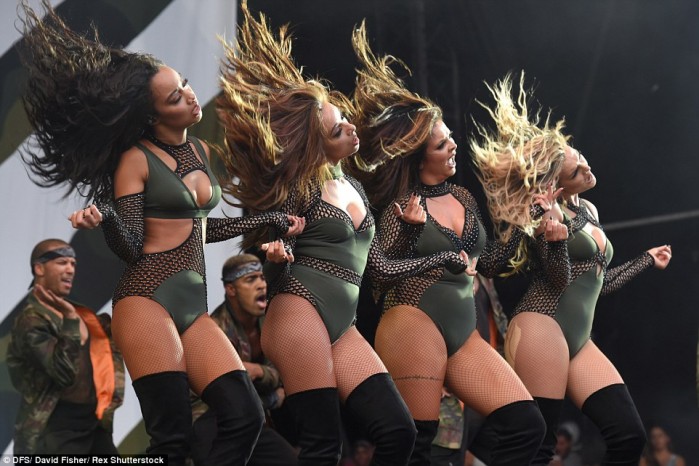 Leigh-Ann, Jesy, Jade, and Perrie perform as Little Mix at the V Festival held in Chelmsford on August 21, 2016
As soon as they were done, however, the gals immediately set off to relax and mingle with friends backstage. Perrie, in particular, was easy to spot in her oversized Tommy Hilfiger sweater and very skimpy shorts. She complemented the getup with a cap, some large sunnies, and a sweater tied around her waist. If you didn't know it, you'd easily mistake her for an all-American Cali girl.
Perrie's outfit was cute, but what I loved most about it were the shoes she used to go with — chunky rain boots. They appeared to be from Hunter, but unlike the original style, the pair was ankle-tall and detailed with thick heels. Despite the bulky treatment, however, they were still sexier compared to the Hunter classics.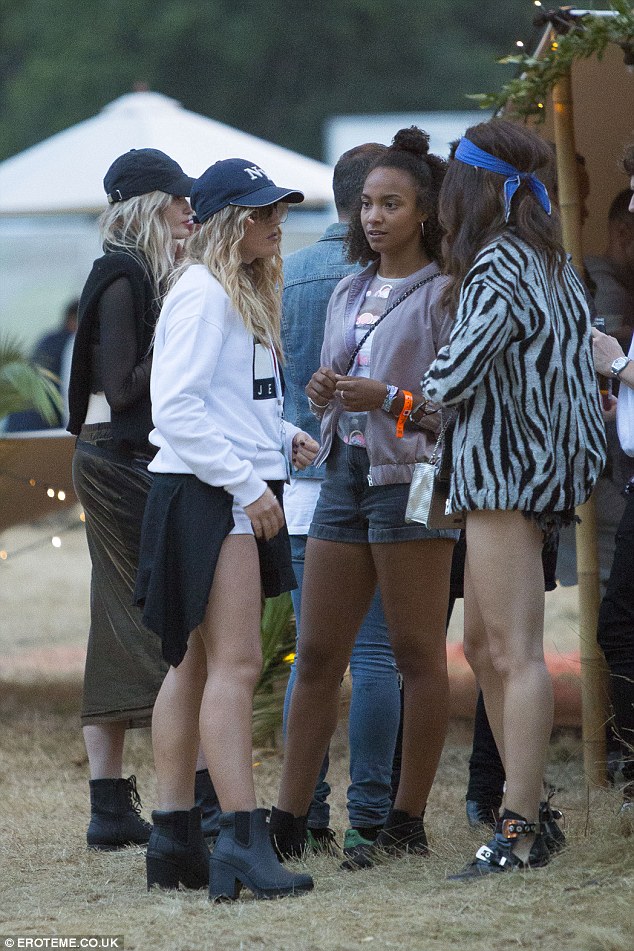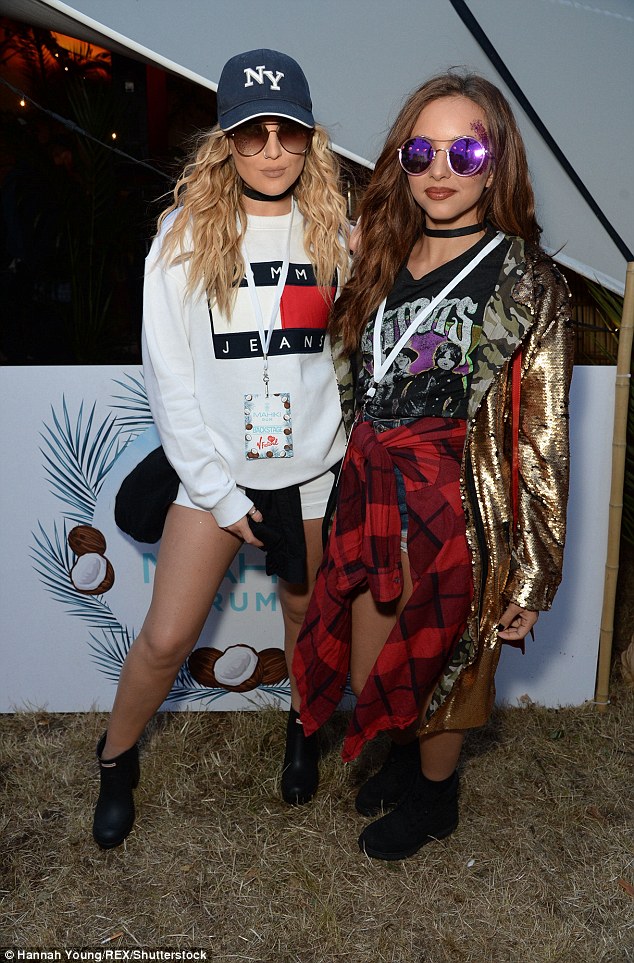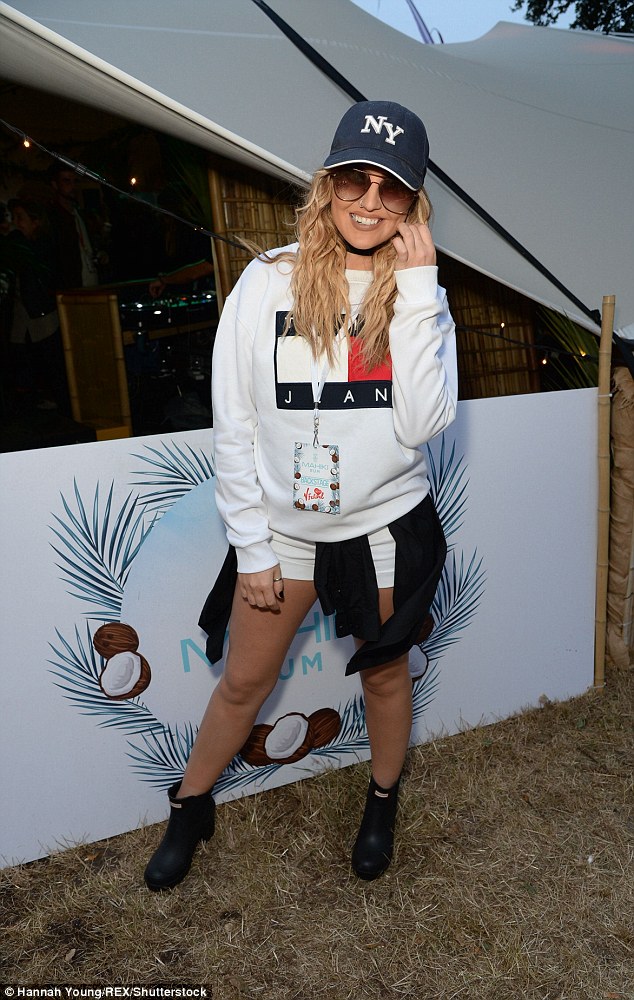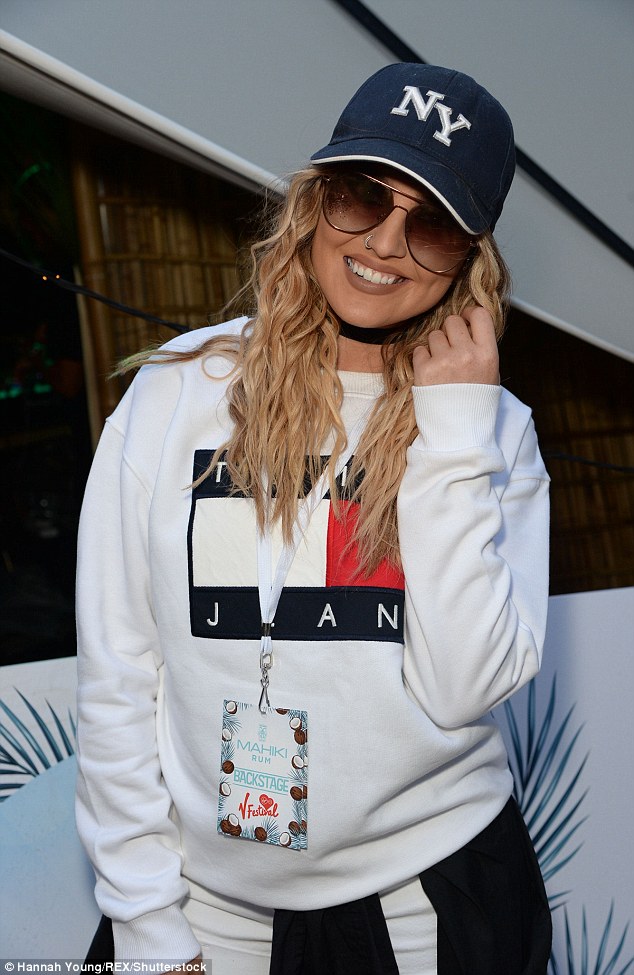 Perrie Edwards parades her legs at the V Festival held in Chelmsford on August 21, 2016
Digging Perrie's sporty-chic getup? What about her Tommy Hilfiger jumper?
That one you can easily find at Urban Outfitters. It retails at $129. To get the oversized look, go two sizes up. Team the topper with skimpy shorts and you're almost set. Finally, cap off with large eyewear, a cap, and some chunky boots to seal the deal.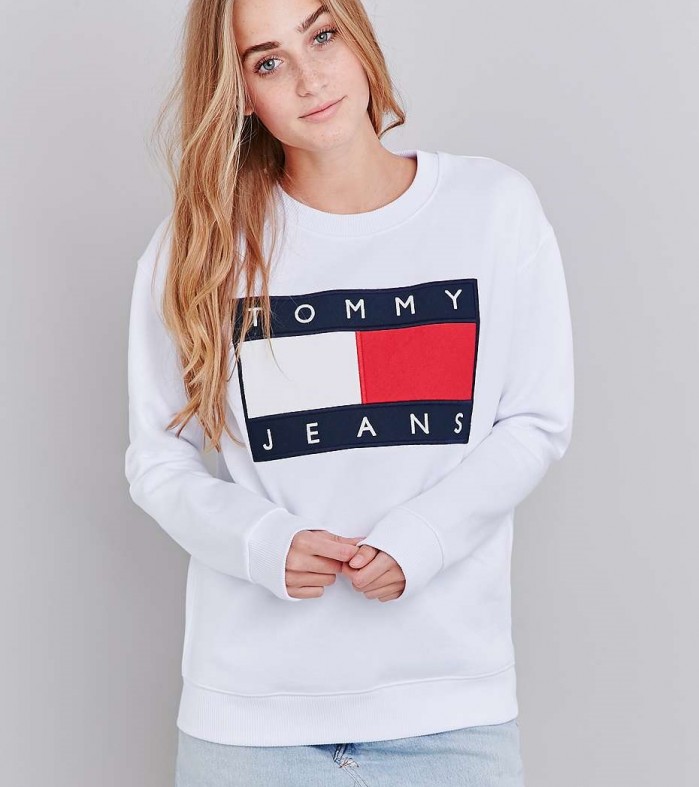 Tommy Jeans for UO  90s Pullover Sweatshirt, $129
About Perrie's boots, they're the Hunter Original Block Heel Chelsea. The style features 4.5-inch-tall boot shafts, 3.5-inch-tall block heels, platforms that appear to be at least half-an-inch thick, and elastic panels on the sides.
Personally, I like how they look. They offer a dressier design compared to the usual knee-level Hunter boots. Here's a closer look at the pair. If you like what you see, you can purchase one for yourself via Nordstrom. The boots retail at an affordable $195: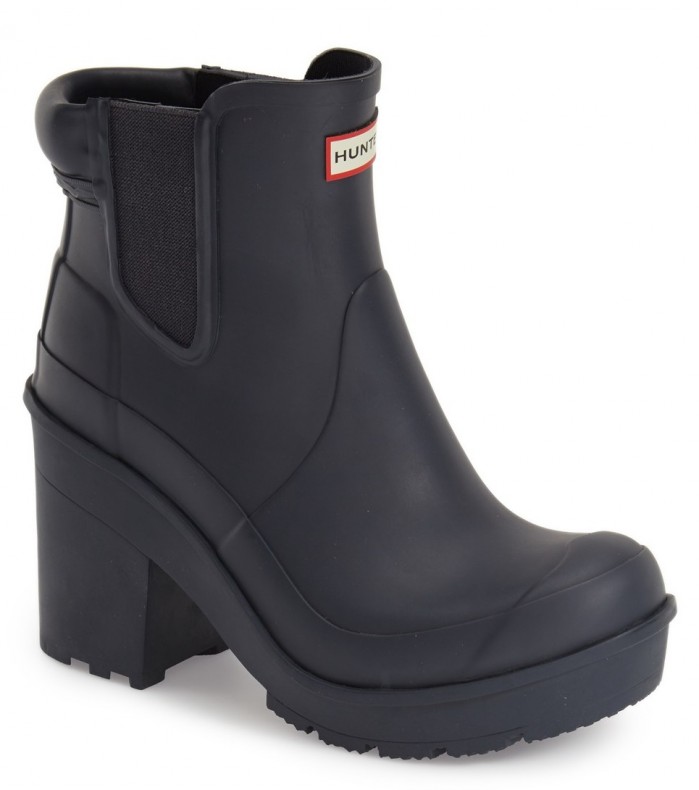 Hunter Original Block Heel Chelsea Boots, $195
Author: Lucia Srnová