Penelope Cruz is quite the beauty, even though she's already 41. The actress took everyone's breaths away at the premiere of Zoolander No. 2 in Berlin on Tuesday.
For the occasion, Penelope wore a woven green dress fashioned with long sleeves, front pockets, and lacing at the neckline. The piece showcased her toned legs and she complemented it with large hoop earrings, sleek straight tresses, and a pair of gold strappy heels. In a few words, Penelope looked sensational!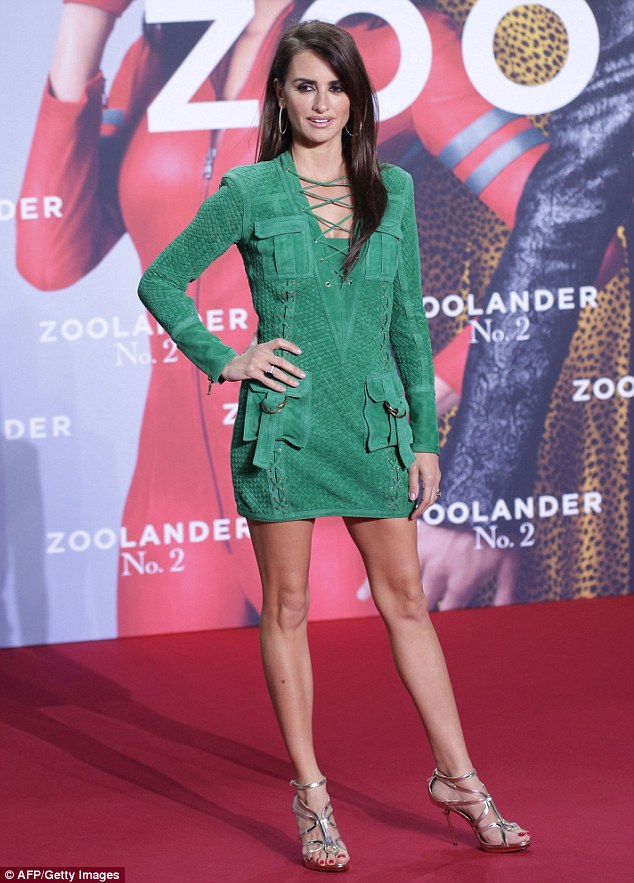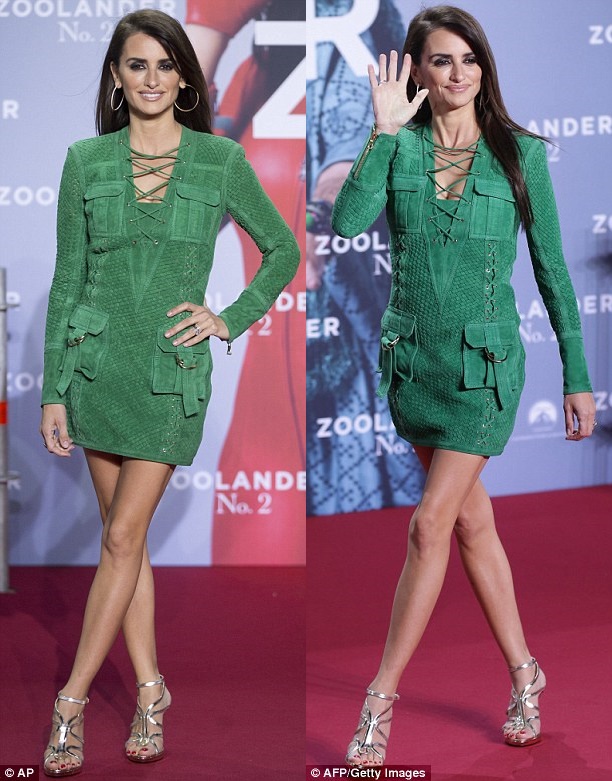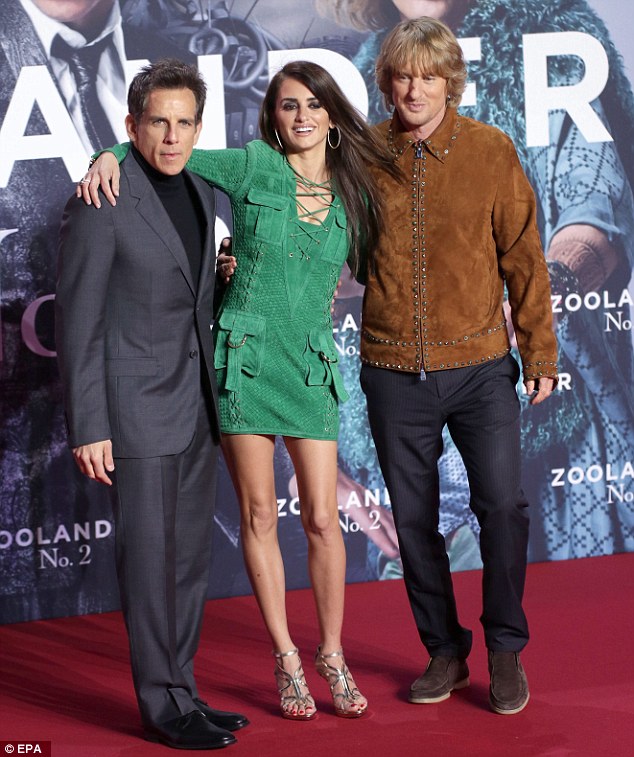 Penelope Cruz joins Ben Stiller and Owen Wilson for the premiere of Zoolander No.2 in Berlin on February 2, 2016
Doesn't she look amazing?
Penelope's gorgeous dress is by Balmain. It is made of genuine suede intricately woven together to create the shell. If you want to take a closer look or try it out for size, head over to SAKS now. The piece retails at a whopping $11670.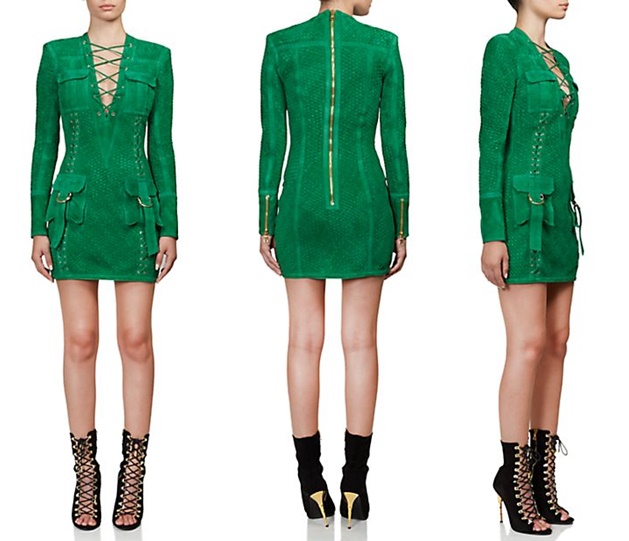 Balmain Suede Lace Up Mini Dress, $11670
Penelope's gold strappy heels are from Roger Vivier, and they're even more striking up close. Dubbed as "Ondulation", the pair comes crafted with curved straps and uniquely shaped heels. Here's closer look: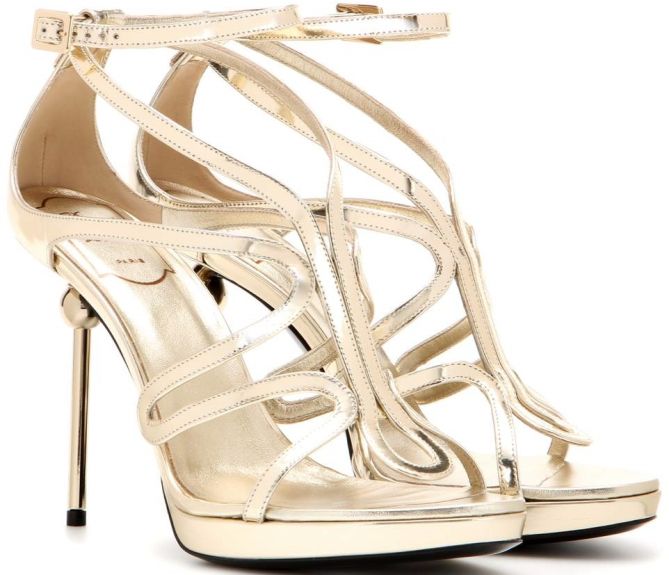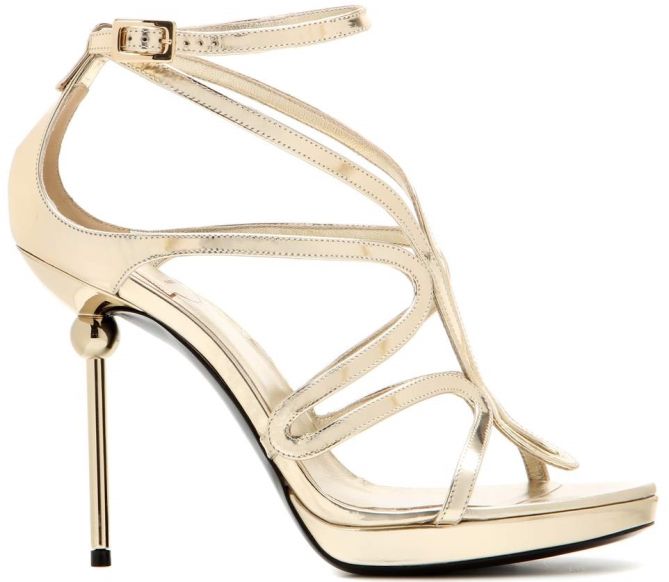 Roger Vivier Ondulation Metallic Leather Sandals, $1039
You can also find the Ondulation in black suede. Strangely, this version is less expensive than the metallic pair. Personally, I think the black suede is a more practical choice. Would you agree?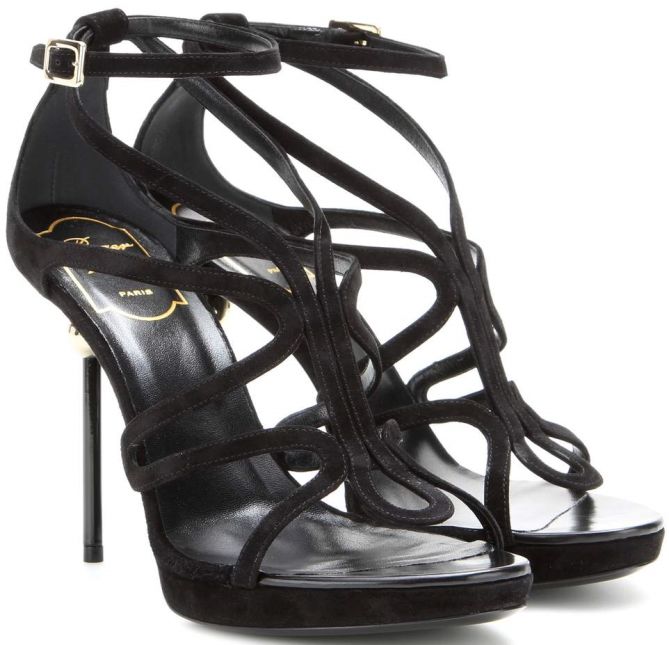 Roger Vivier Ondulation Suede Sandals, $992