Paula Patton was in Monaco to promote her new Tv series Somewhere Between.

This is an adaptation of the Korean Tv show called God's Gift. She is the star and Stephen Tolkin is the writer and executive producer. There will be the official premiere on July 24 2017. Paula Patton looked amazing even if she has passed through hard times because of the divorce from her husband Robie Thicke. They are in a fight for the custody of their son Julian.

On Monday she was at the 57th Monte Carlo Tv Festival and her look was on point. She had a sheer black mini dress with red and light blue stars. Then she added the perfect pair of shoes: light blue and black cage heels that contributed to evaluate her beautiful long and toned legs. These sandals are by Sandro and they are perfect for every occasion. This is the season of weddings so it's the right time to buy new shoes. These sandals are perfect for dresses that are not too long and that make the shoes shine because they are too beautiful to be hidden.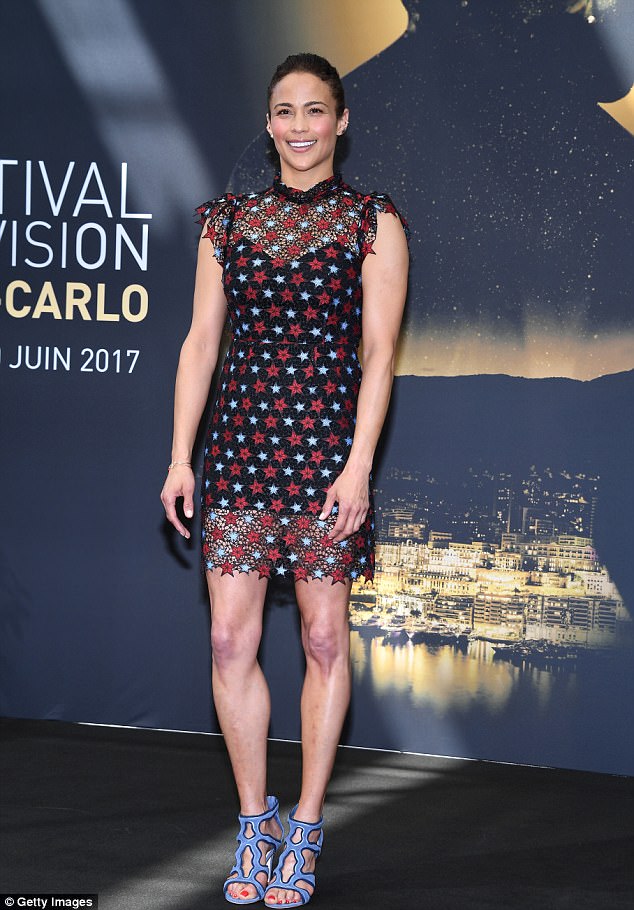 These caged style leather sandals were also spotted on Pippa Middleton. They are on sale so you can grab your pair and copy the look of Patton. Then she pulled her hair back and had on pretty pink makeup. We hope to see Paula Patton always so shining!
Let's copy her sandal clicking below.