Paris and Nicky Hilton made sure to attend Paris Fashion Week this season. The two lovely hotel heiresses were even spotted wearing similar floral ensembles while out and about in the City of Lights on Sunday. They also complemented their outfits with dark oversized sunnies and expensive jewelry. In fact, they looked like fraternal twins playing dress up. But in an effort to look different, Nicky finished her ensemble with Valentino Rockstud pumps while Paris kept things classic by wearing black hosiery and pumps. You could say the two painted quite a picture as they went about town.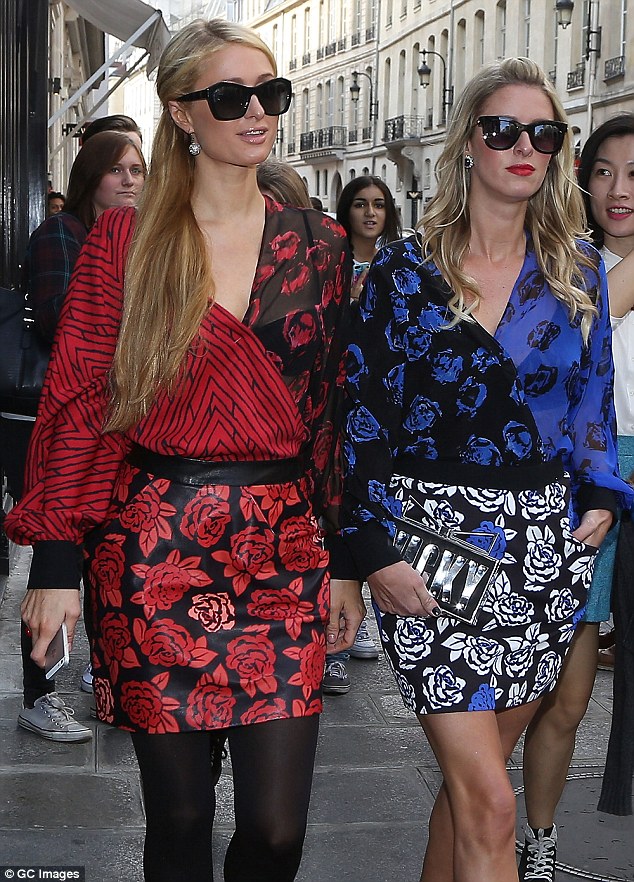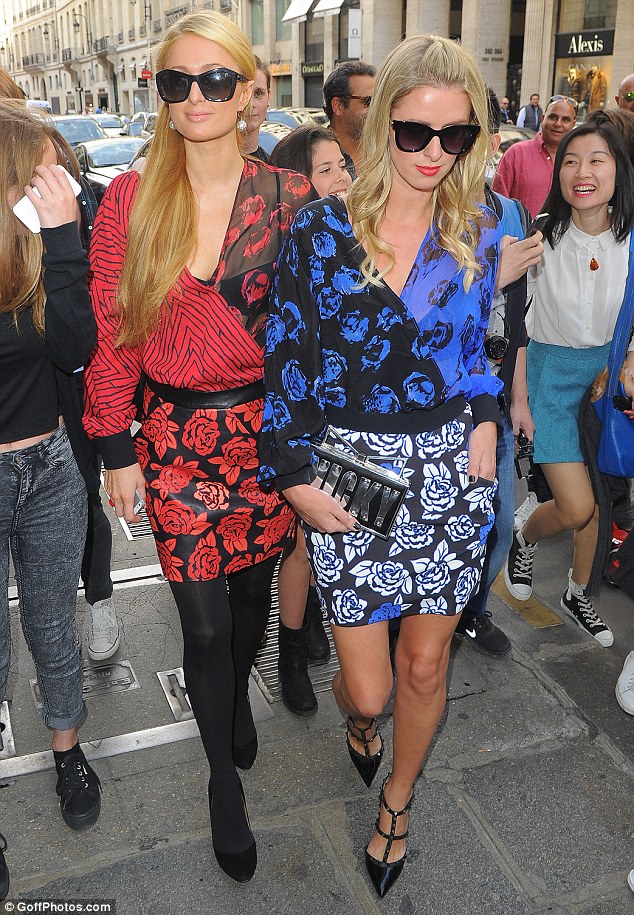 Paris and Nicky Hilton step out in Paris while decked in similar floral outfits on September 28, 2014
Prior to this outing, the two were also seen shopping at Avenue Montaigne on Saturday while decked in short patterned frocks. Paris was in her usual black nylons and pumps, while Nicky kept things interesting by pairing her dress with thigh-high boots.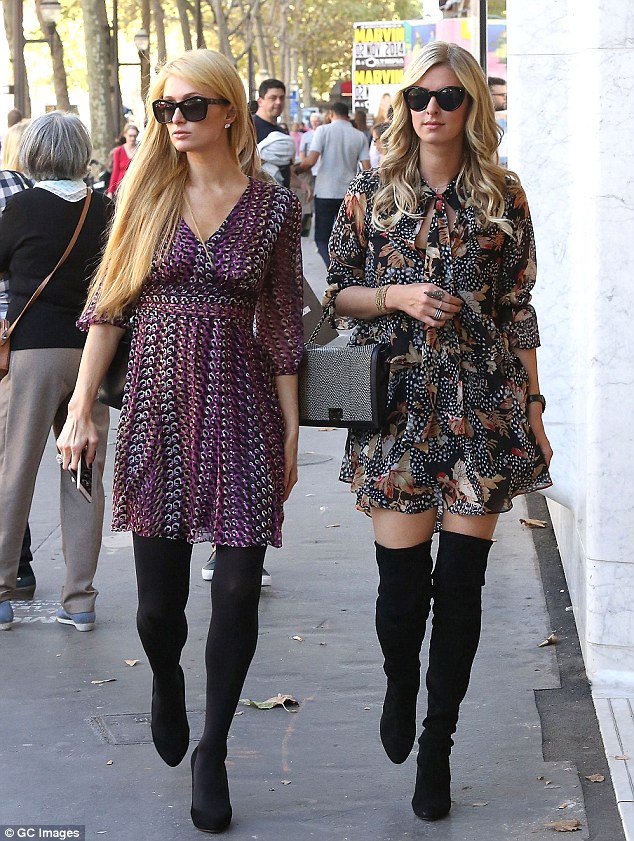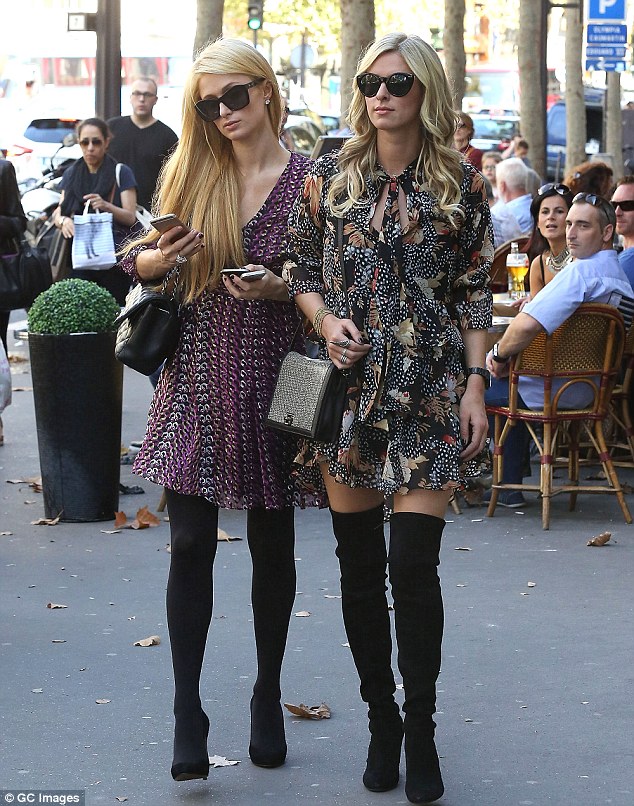 Paris and Nicky Hilton indulge in some retail therapy at Avenue  Montaigne in Paris on September 27, 2014
So here's the obvious question for you ladies: looking at these pictures, who's the most stylish sister, Paris or Nicky?
My vote goes to Nicky. I love how she used accessories to put a whole new spin to her look. In the first two pictures, she teamed the floral number with studded t-strap pumps and her very own Nicky Hilton clutch. And in the last two shots, she went for a two-toned purse and infused sexiness into the equation by wearing over-the-knee boots.
As previously noted, Nicky's studded pumps are the Valentino Rockstud. Her pair is in patent black, but below are the classic ones done in smooth leather. Grabbing the Rockstud will set you back $1075: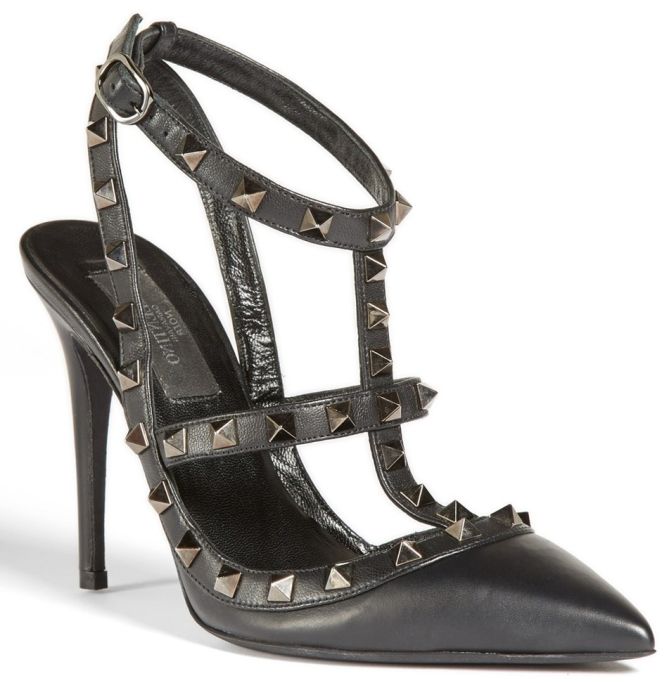 Valentino Rockstud Pumps in Black, $1075
As for Nicky's over-the-knee boots, those I've yet to ID. However, if you've been eyeing for something similar, allow me to recommend the "Kayla" from Sam Edelman. These aren't as expensive, but they'll give you the same look. Team with a floral or patterned mini dress to steal Nicky's Parisian style: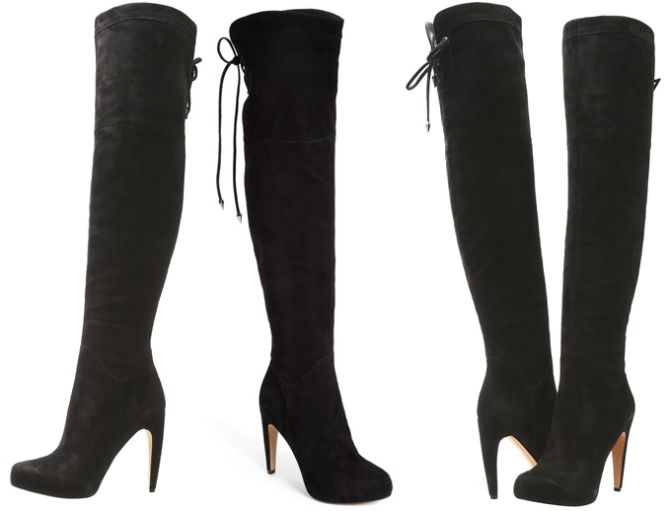 Sam Edelman Kayla Boots, $275