Paris Hilton ,36, is the great-granddaughter of Conrad Hilton, the founder of Hilton Hotels. In 2001 she was proclaimed as "New York's leading IT girl". In 2003 she had a sex tape scandal with her then boyfriend Rick Salomon which stirred a lot of media attention. She currently dates actor Chris Zylka ,who was involved with Lucy Hale in the past. They have been dating throughout the year, but it's unclear when they did start the relationship. They went official in February when Paris posted their first couple photo on her personal Instagram. Since then ,she declared that she has never been more sure of a man in her life until Chris and that she's completely fallen for him.
On Tuesday, Paris and Chris were spotted in L.A at the Treats! Magazine party. Since it was a Halloween themed party, the couple dressed accordingly. They didn't wear matching outfits to further show their love, but with such a presence that the Hilton heiress brings they didn't need to , as they looked as in love as ever. Other celebrities who joined the party were the likes of Gerard Butler, Victoria Hervey ,Dawn Miller,etc.
Paris dressed as a very showy and sparkly bunny .Feathered bra and miniskirt were completed with a pair of dazzling bunny ears.Chris wore a Pac-Man related costume.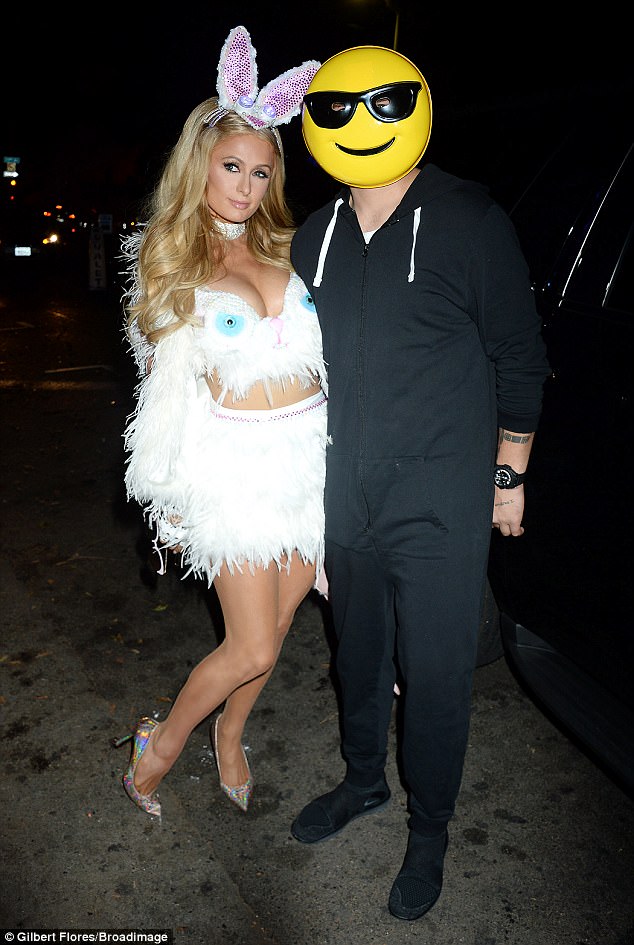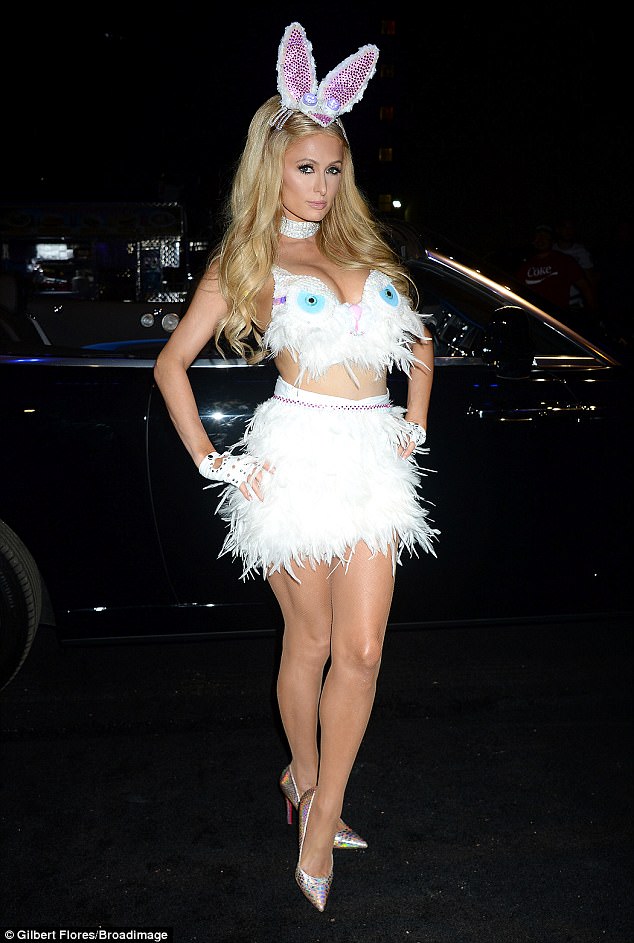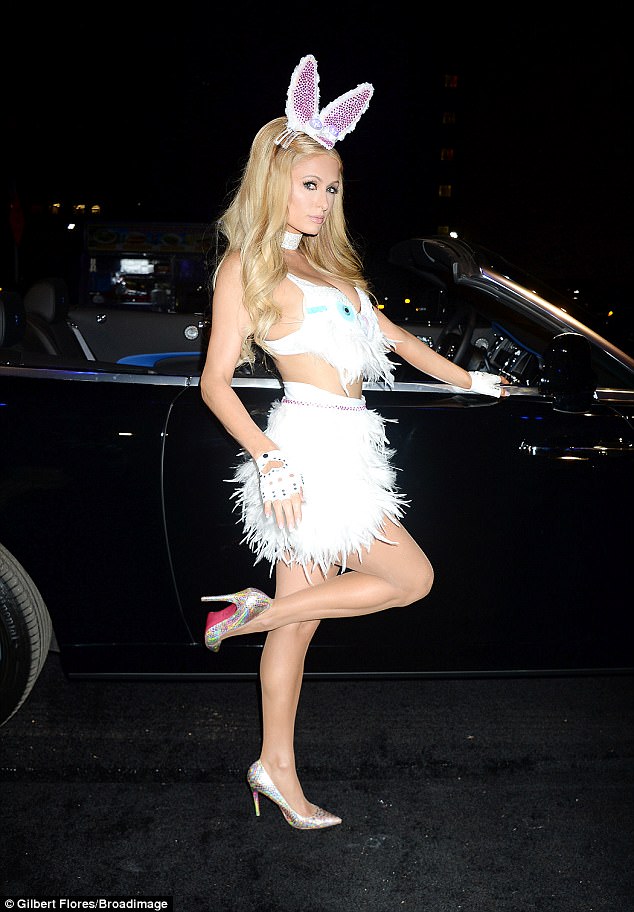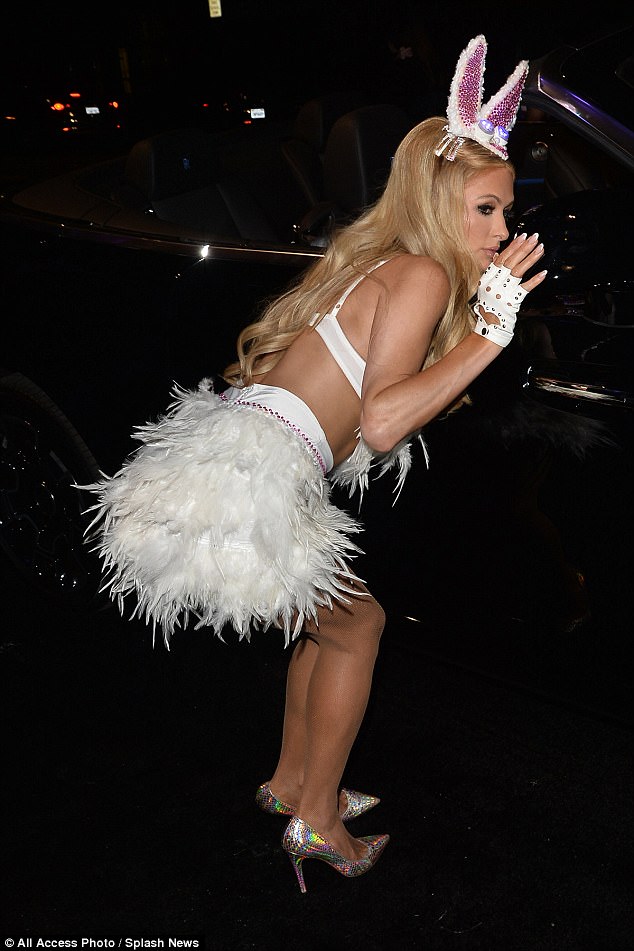 The pair of Christian Louboutin sparkle pumps were the cherry on the cake. The gorgeous pair of shoes supported the bright costume Paris wore, but at the same time they felt like a revelation. You didn't know you need them until now! They are very bold, but they are so gorgeous and unique that they need to be owned.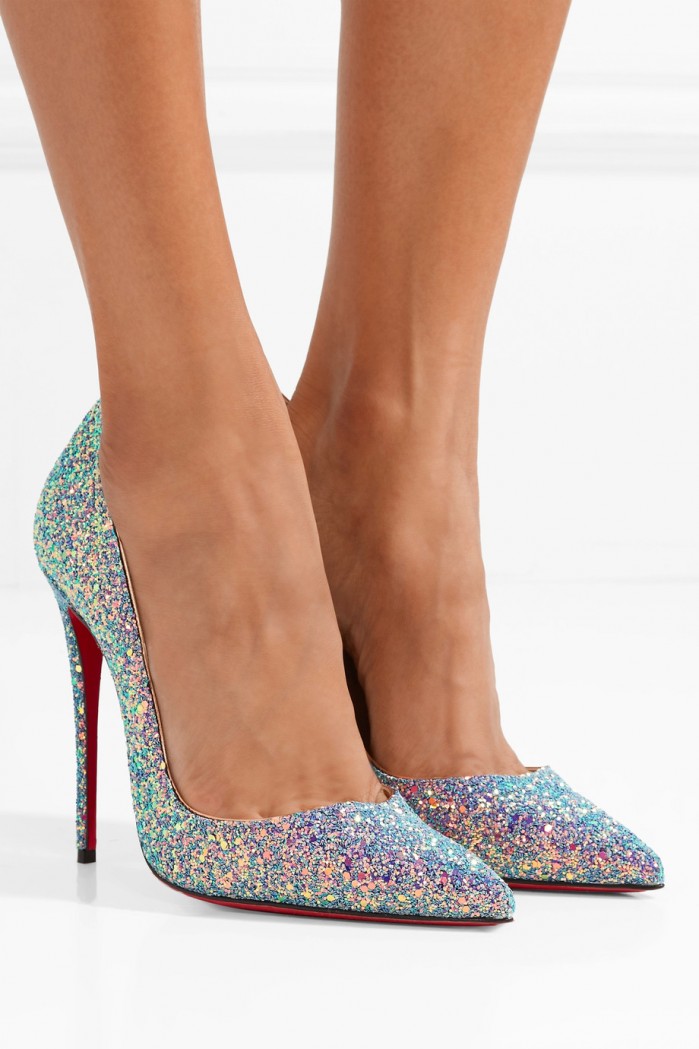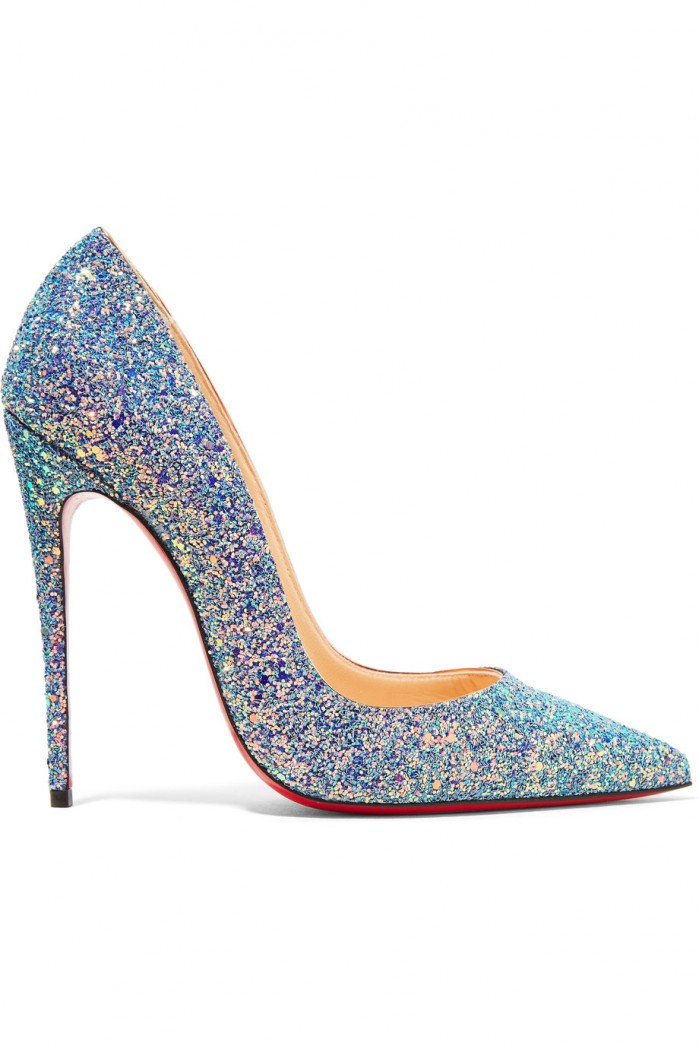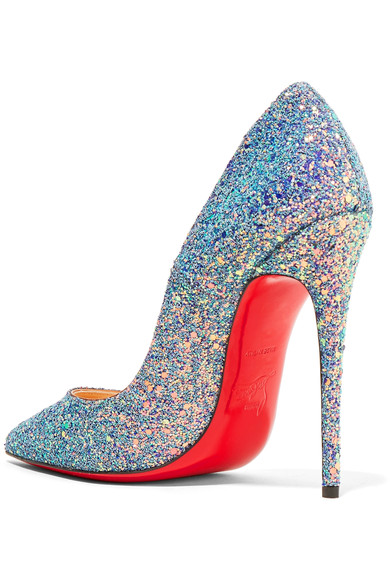 HERE IS A CHEAPER VERSION