Low slung jeans are sexy, but they come with one disadvantage — when you need to sit or squat, they go down with you too. As a result, you expose your underwear, or worse, your butt crack. This usually happens when the jeans sit too low on the back or don't fit well around the lower waist. And even when they do, sometimes, you still need a belt to keep them up.
While out shopping in Milan on Thursday, Paris Hilton made the mistake of wearing low-slung camou-print jeans without a belt. As she squatted down to look at some jewelry, she gave onlookers a good view of her thong underwear by mistake. It was not a good sight to see and photographers were quick to take advantage.
Minus the minor fashion mishap, however, Paris was fashionably dressed in a white t-shirt topped off with a black leather jacket. Together with the jeans and studded boots, the whole getup looked edgy and cool.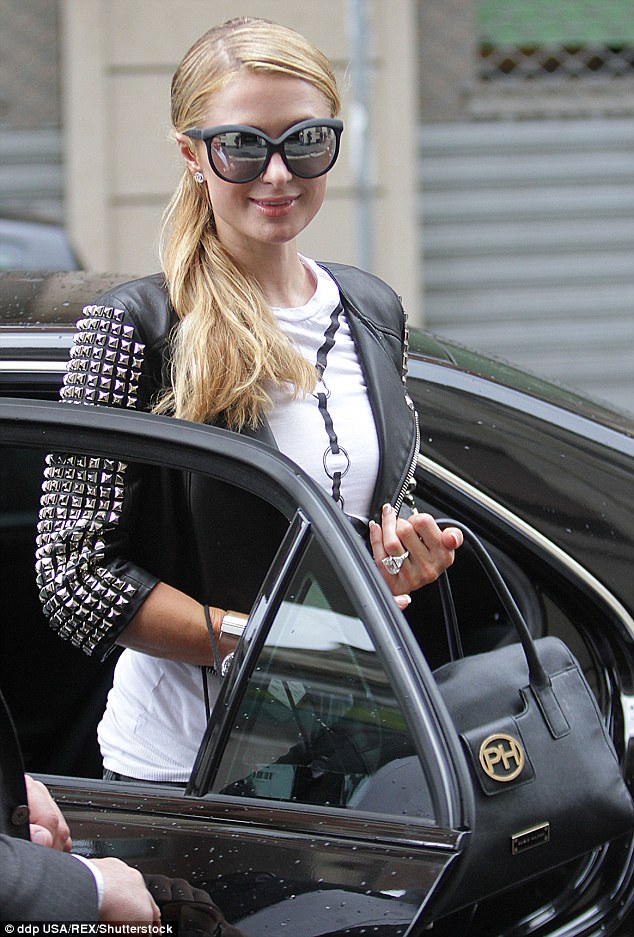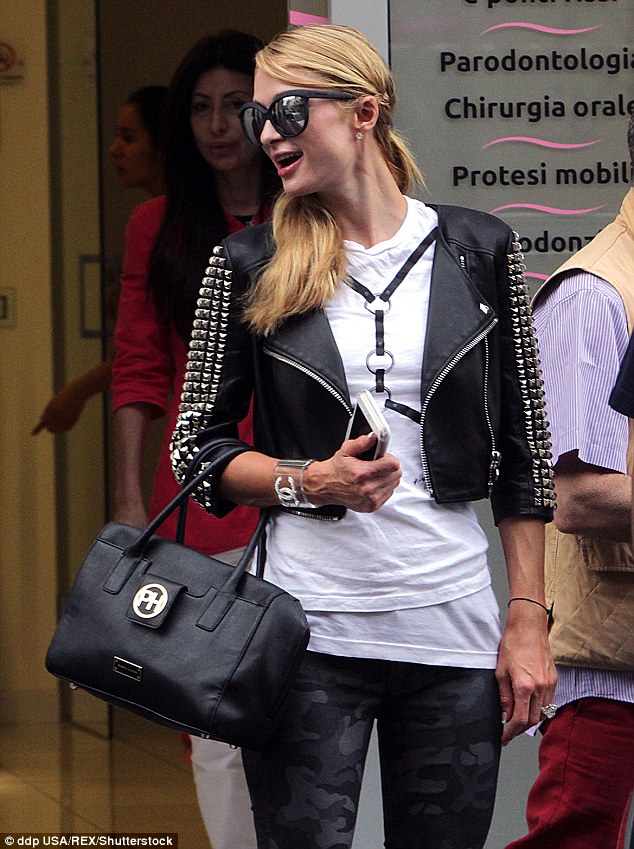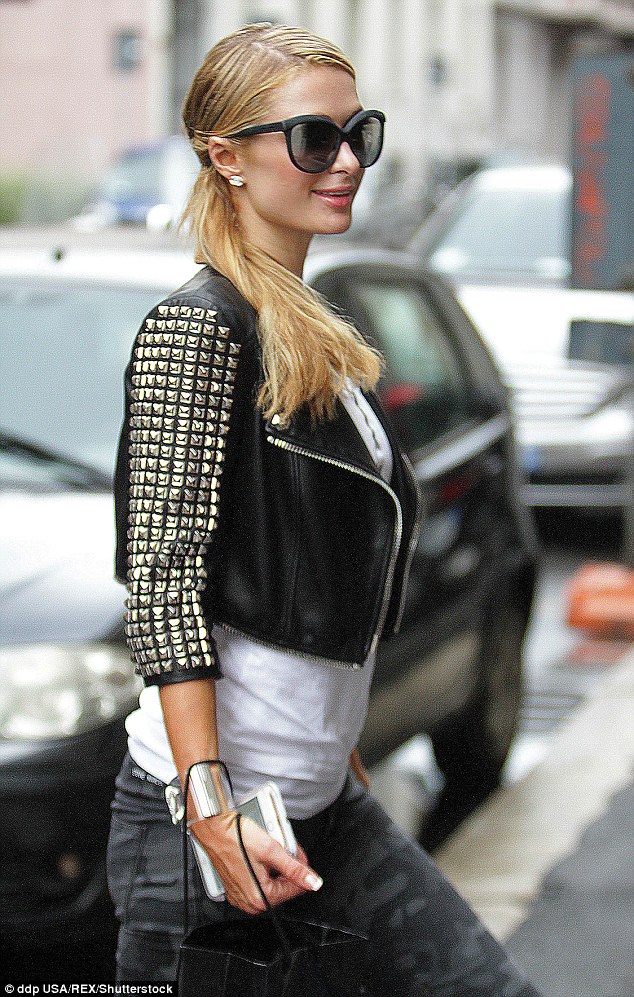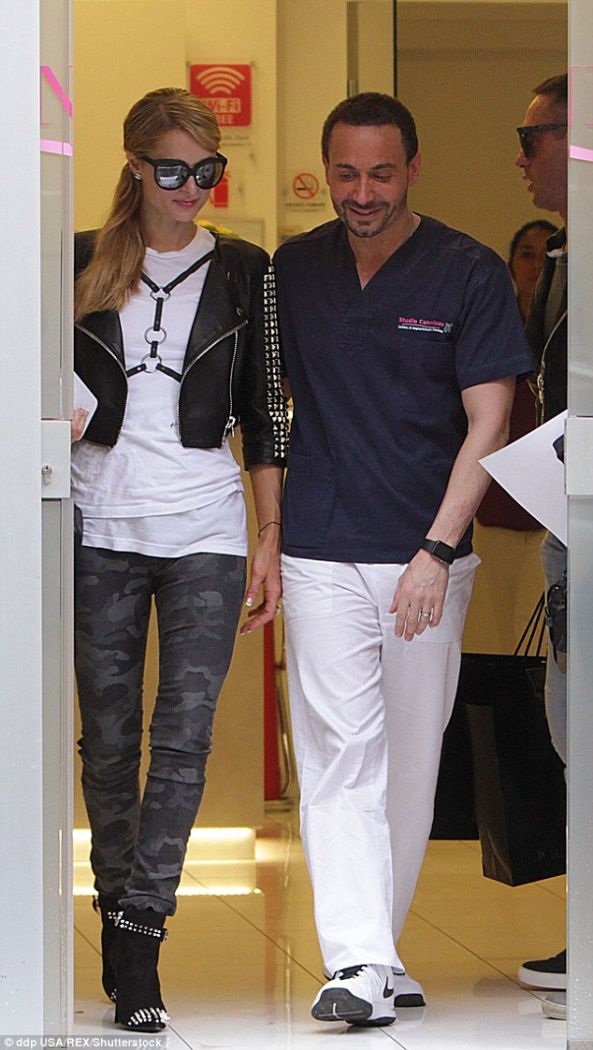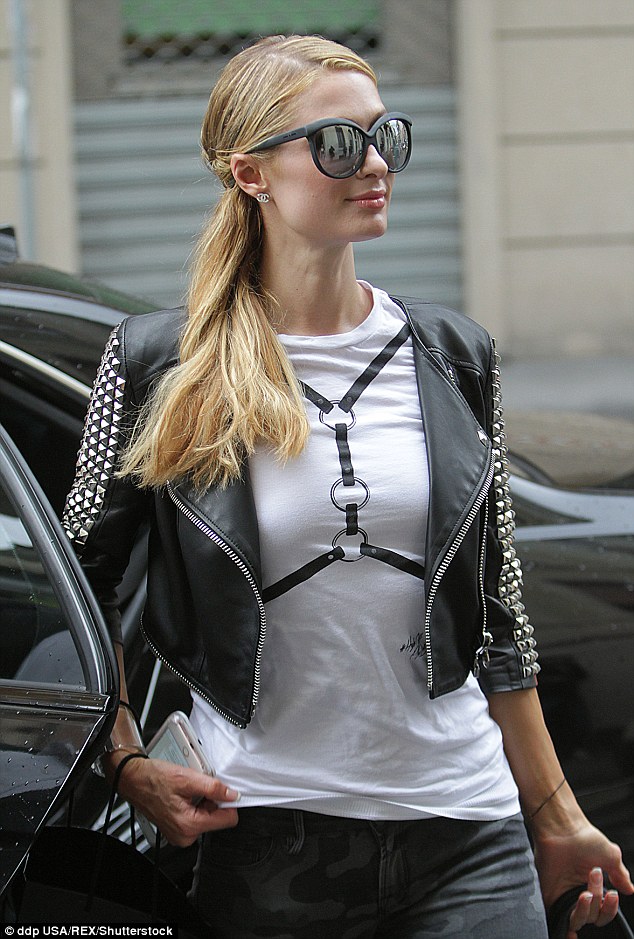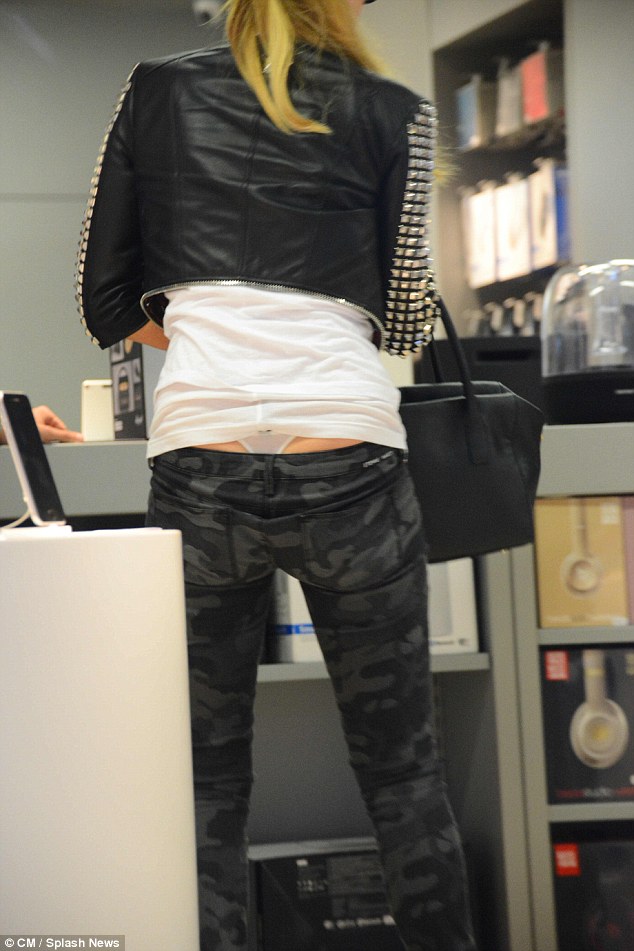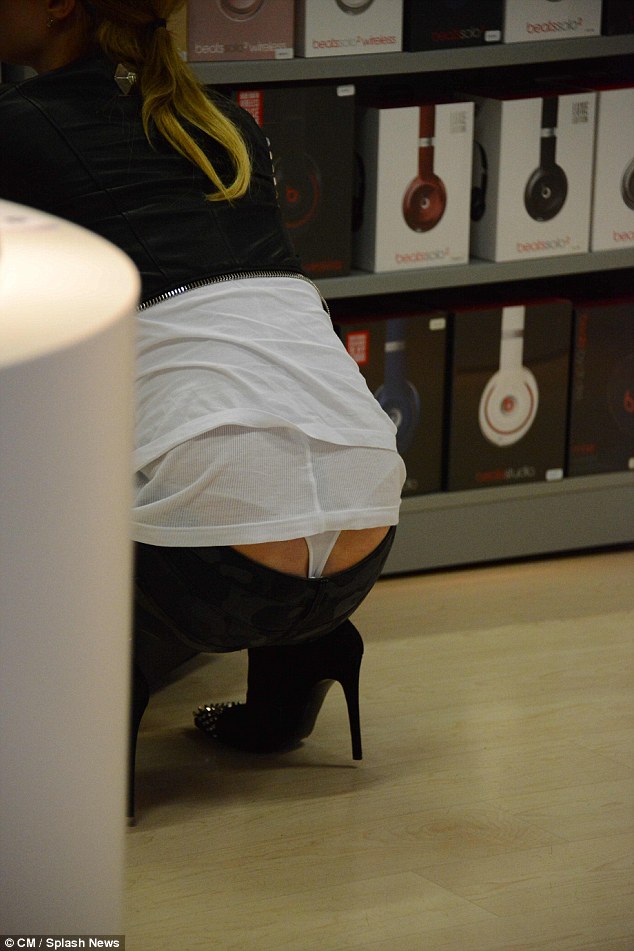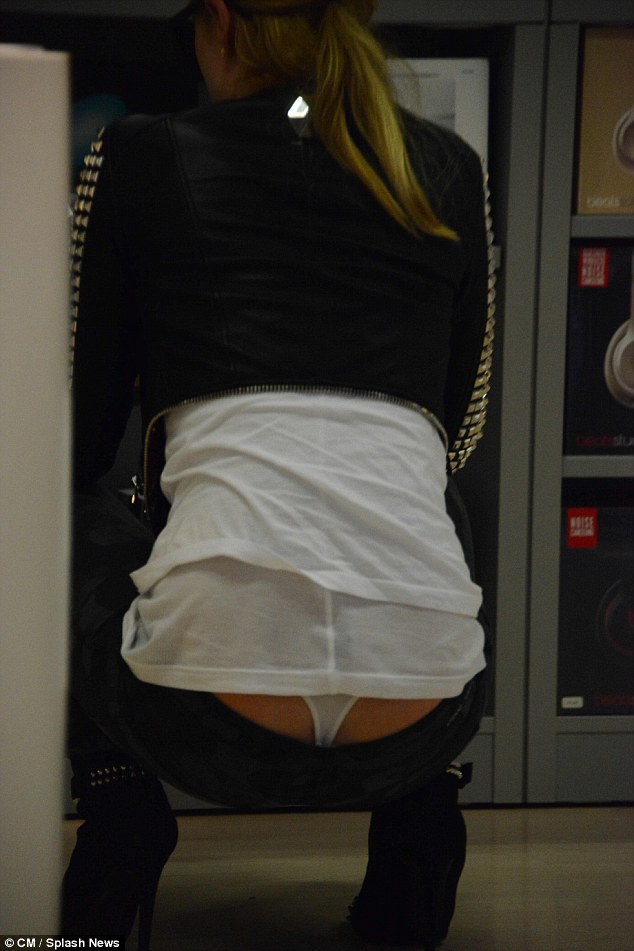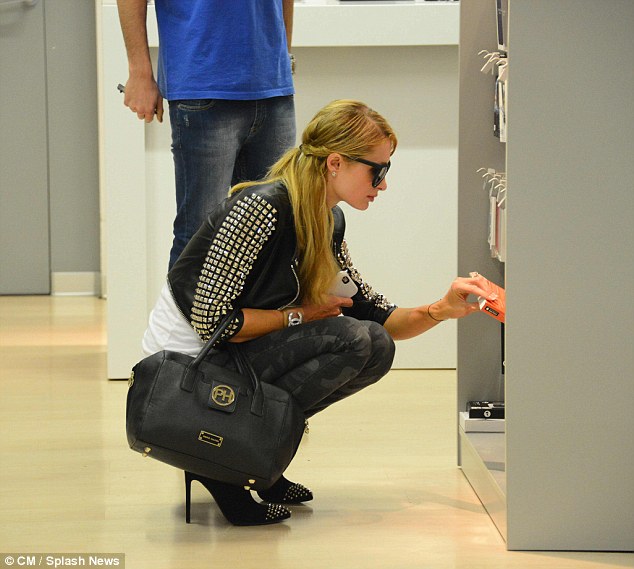 Paris Hilton accidentally exposes her thong underwear as she squats to choose some jewelry while shopping in Milan on June 16, 2016
It's an embarrassing situation none of us would want to experience, but knowing Paris, I'm sure she will just shake off this unintentional display.
Now back to Paris' outfit. Do you like it or do you think it's overkill? Too many studs, maybe? Will you wear her ensemble if you had all those pieces?
I couldn't find any information on the heiress' studded jacket and camou jeans, but I do know that her purse is from the Paris Hilton Collection while her studded boots are from Philipp Plein. They're the "Oh My Boo" Booties. They're not available in black online, but here's a closer look at the blue: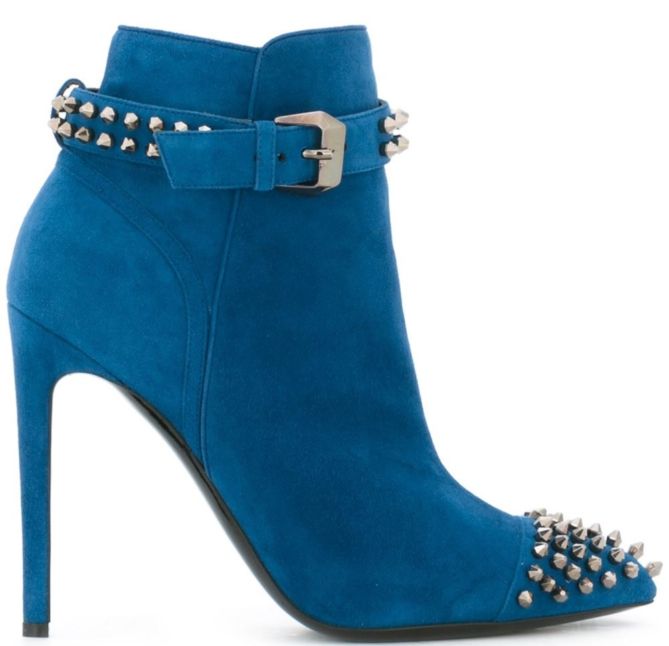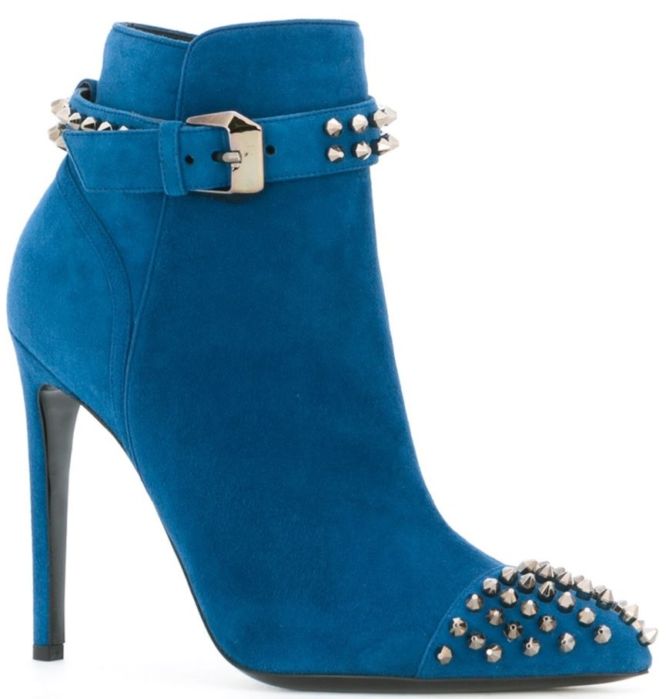 Philipp Plein Oh My Boo Booties, $1324
Like?
They're crafted from suede leather, feature studs on the cap toes, and more studs on the belts of the shafts. They also come with 4.25-inch-tall heels. You can find them over at FarFetch. If you don't mind a different style, you can try these black suede studded boots from the designer instead. They're currently on sale at $488: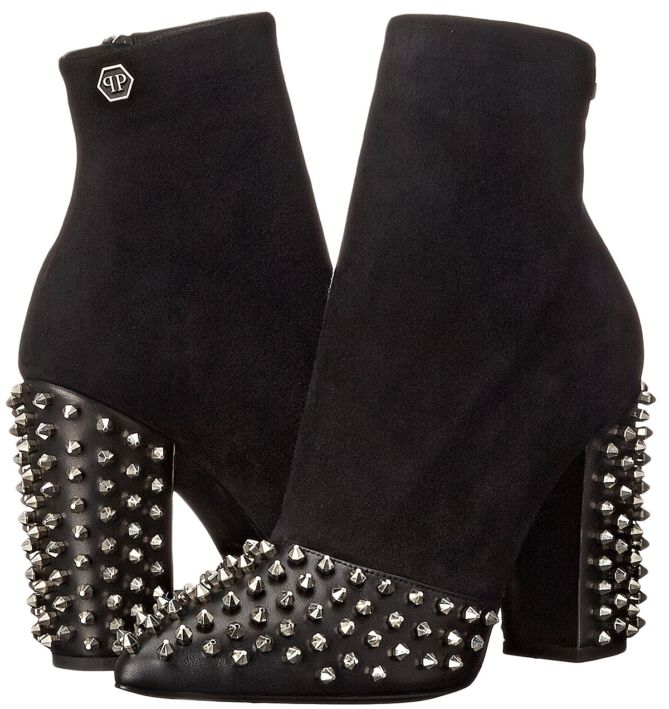 Philipp Plein High Boots Twist Booties, $488