For someone with so much money, you would think Paris would dress in a more elegant and sophisticated manner. But then again, money can't buy taste and fashion preference.
Don't get me wrong, I don't think she's a bad dresser. I just wish she looked more like a real heiress — kind of like how Ivanka Trump looks on a daily basis.
On Wednesday, just right before Christmas Eve, Paris was seen out and about with her pooch while shopping in Beverly Hills. For the activity, the blond beauty wore a short red dress and teamed the piece with black stockings, a lace-paneled jacket, and some studded ankle boots. She also complemented the mix with a diamond encrusted necklace, a Chanel purse, and her signature oversized sunnies.
Altogether, Paris looked fashionable. However, I wasn't so sold on the outfit. I didn't like the texture play that came out of the jacket and boots. I felt like a simple black leather jacket or black blazer would have been more appropriate. Check out Paris below, then tell me what you think of her look: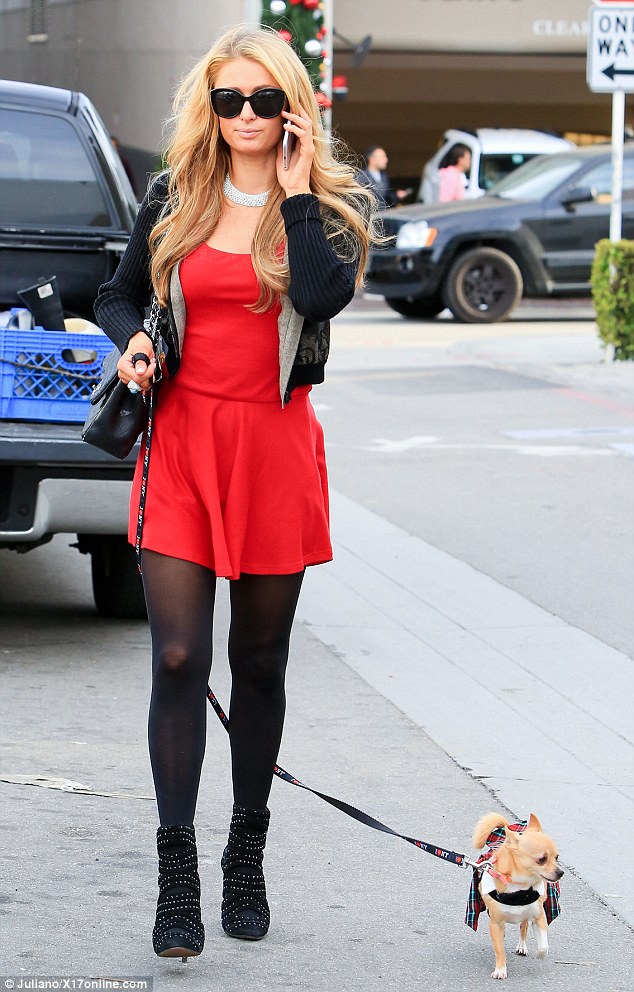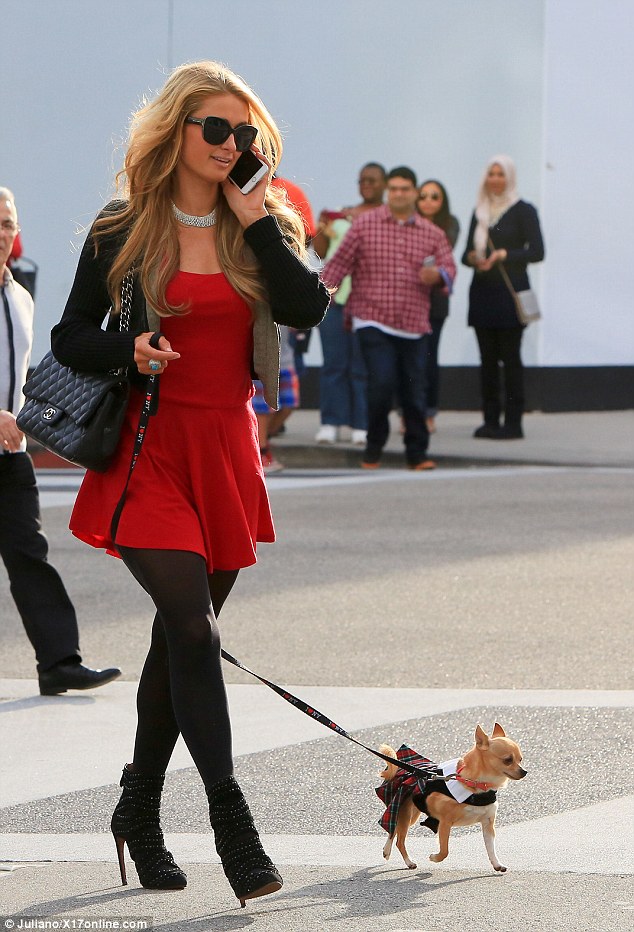 Paris Hilton potted out and about with her pet in Beverly Hills, December 24, 2014
Well, any thoughts?
I don't have the deetz on Paris' dress or jacket, but I do know that her booties are by Alaia. They feature cutouts and studs all over. Below is a closer look: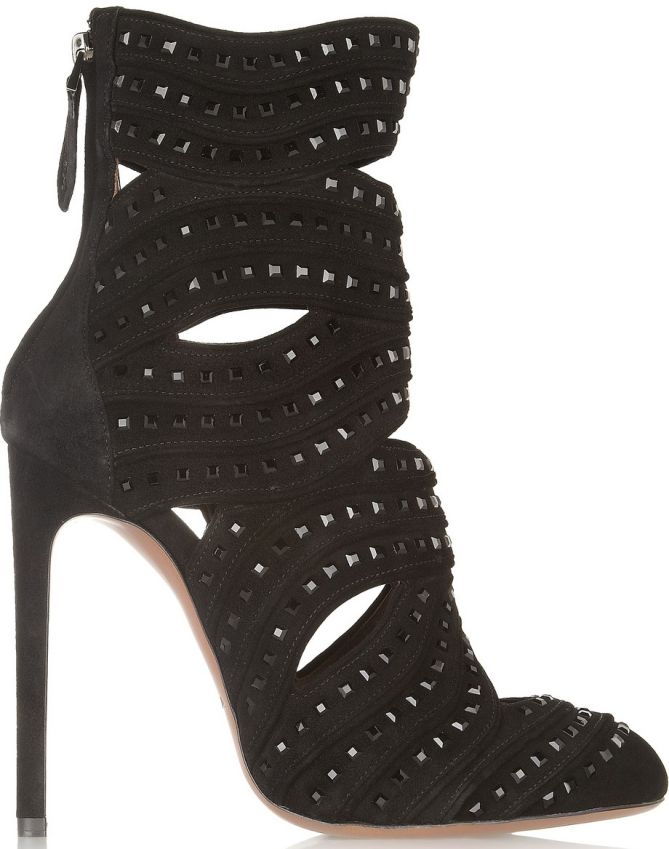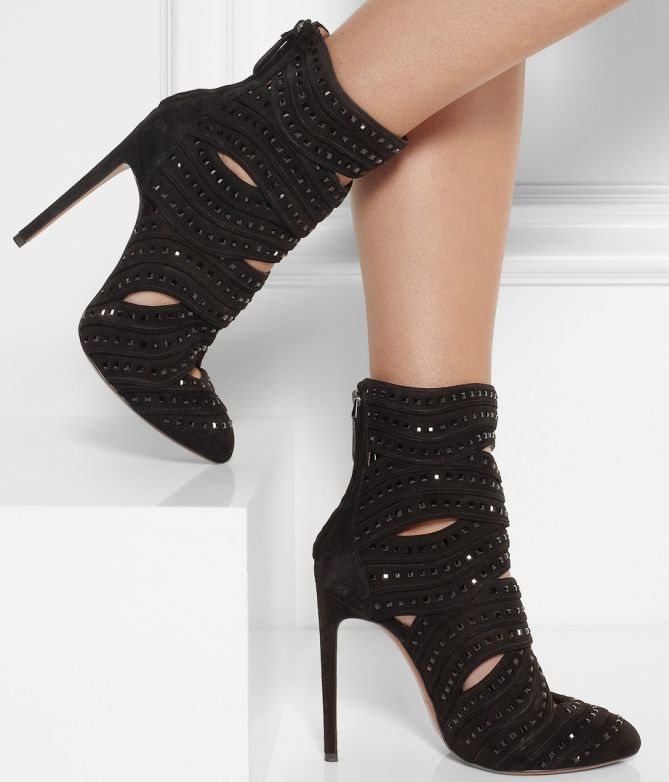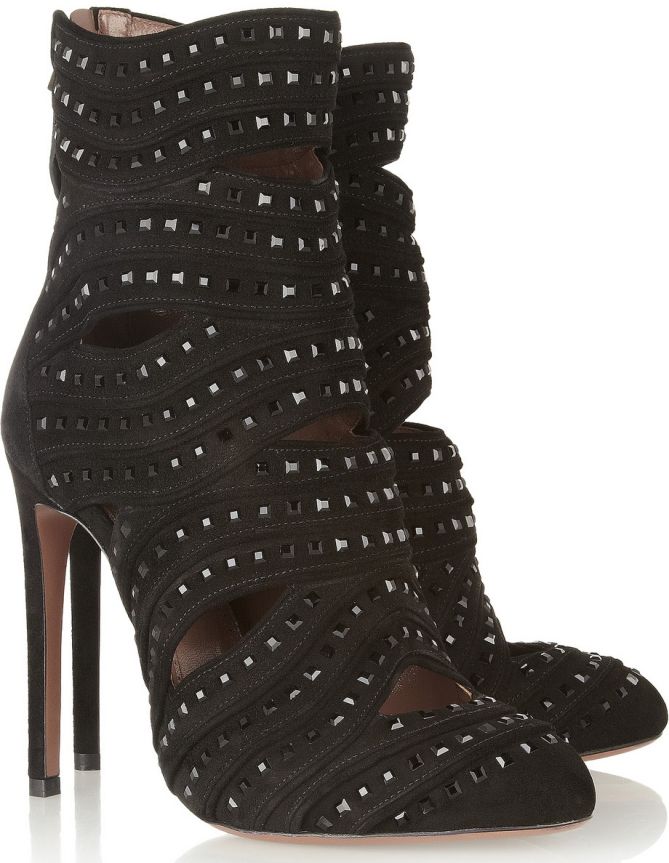 Alaia Cutout Studded Suede Boots, $1710 (was $4275)
You like?
They're edgy and fierce. And also very expensive. However, if you really like them, you're in luck because you can now grab them for much less online. They're on sale, down to $1710 from a very high $4275.
For the gals on a budget, you can try these cutout booties from Dune London and Ivanka Trump. They feature cutouts but none of the studs. If you want the extra decoration, purchase hotfix studs at Amazon and do a little DIY.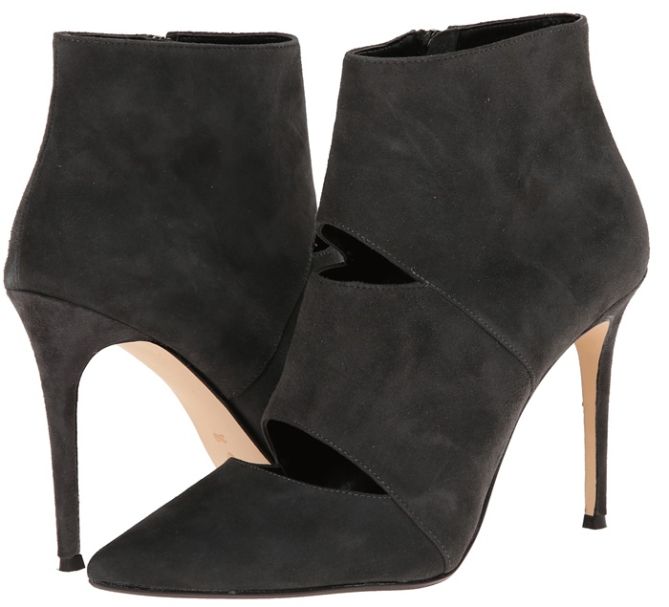 Dune London Adrianne Boots, $159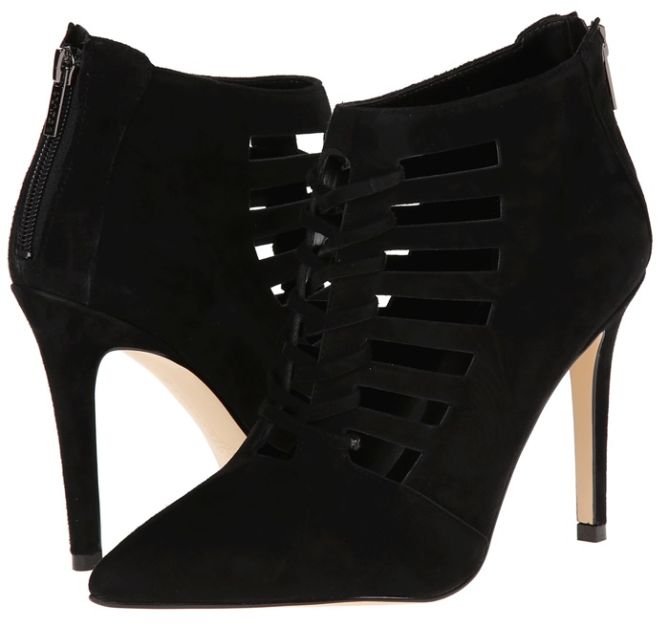 Ivanka Trump Sweet Booties, $180