Paris Hilton wore a total of four costumes during Halloween. She got invited to a lot of shindigs and probably wanted to attend all of them, hence the number.
Speaking of Paris, the original party princess was spotted shopping at Barneys on Saturday. For the occasion, she slipped into a striking cutout mini dress that was patterned to the hilt, then paired the sexy frock with black hosiery and black mid-calf zipper-detailed suede boots. The resulting look felt a little odd, so I'm going to let you be the judge instead.
Check out Paris below, then tell me your thoughts: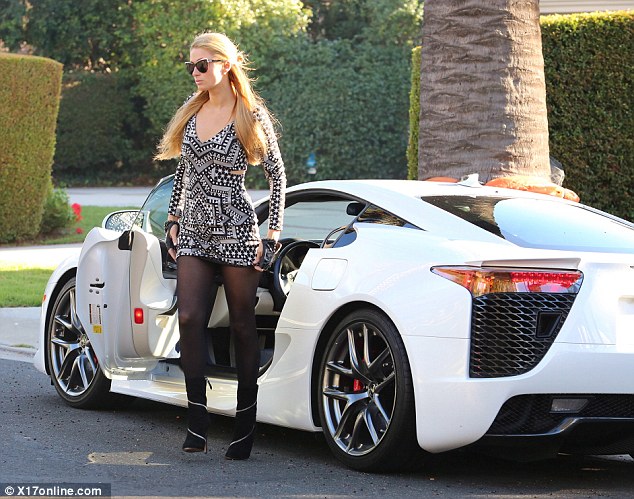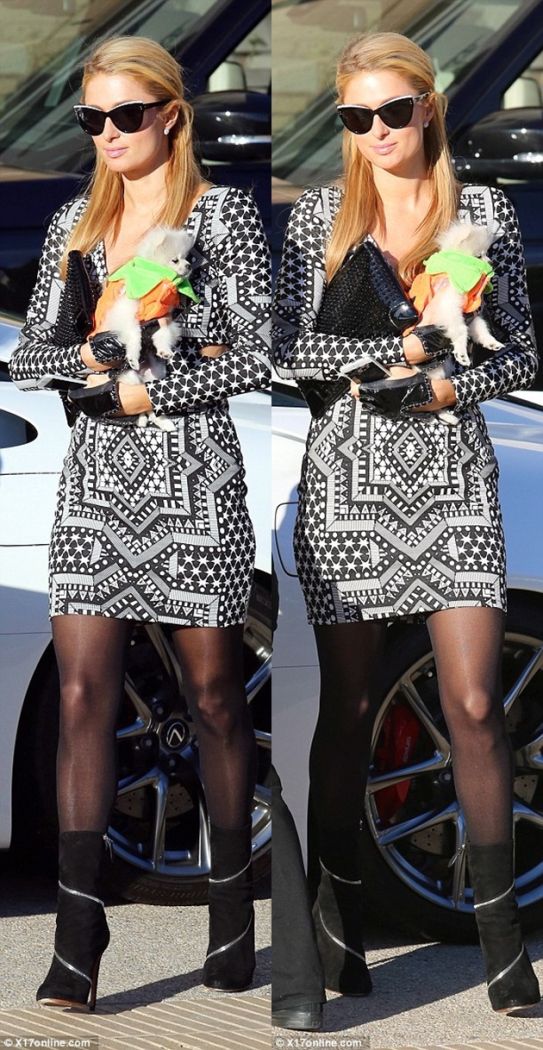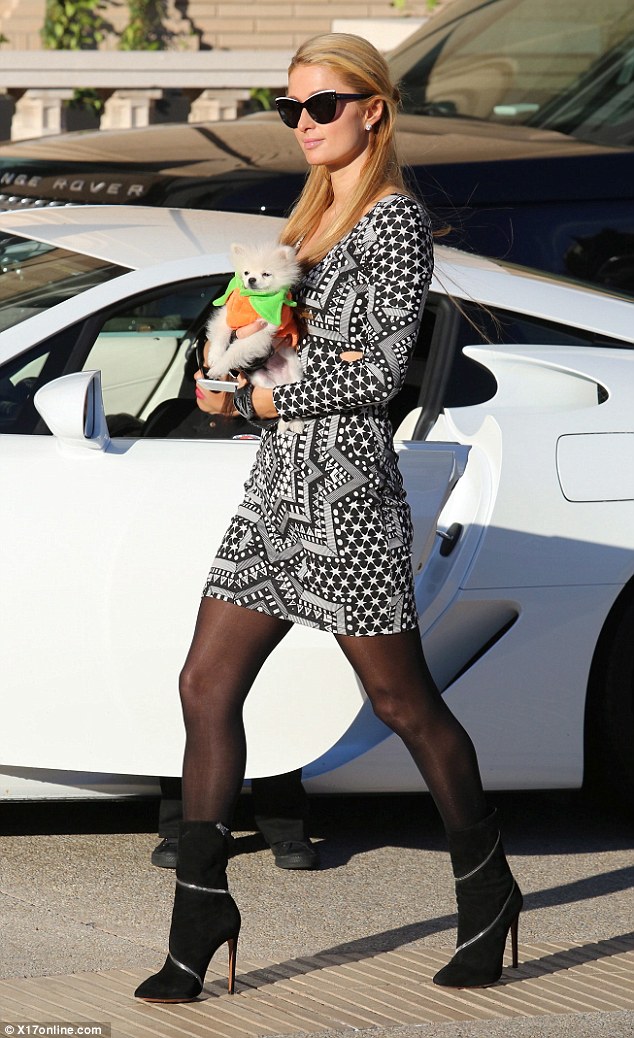 Paris Hilton heads to Barneys New York in a cutout mini dress on November 1, 2014
So do you think the combination she put together for a day of retail therapy with her pooch looks fab or a total fail?
You know, she almost nailed  it, in my opinion. Sadly, I think those zipper-details on her boots ruined it for her.
No don't get me wrong, the boots look gorgeous on their own. But with the patterned dress, I think they look a tad too much. Or perhaps it's the dress that's a bit much, yes?
With a simple all-black, all-white, or any solid-colored outfit, I think those boots will rock. Would you agree?
Paris' boots are the Alaia "Ares", a pair that features metal zipper trimming running along the vamps and shafts. They also come with super tall and slender heels. Below is a closer look at the pair. This particular variant has shorter heels and slightly rounder toes than the ones on Paris' boots: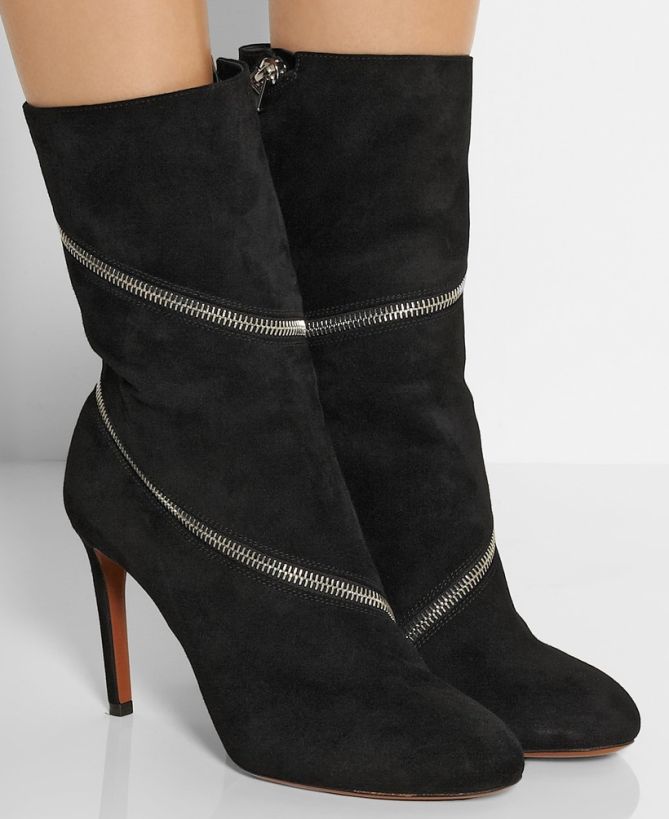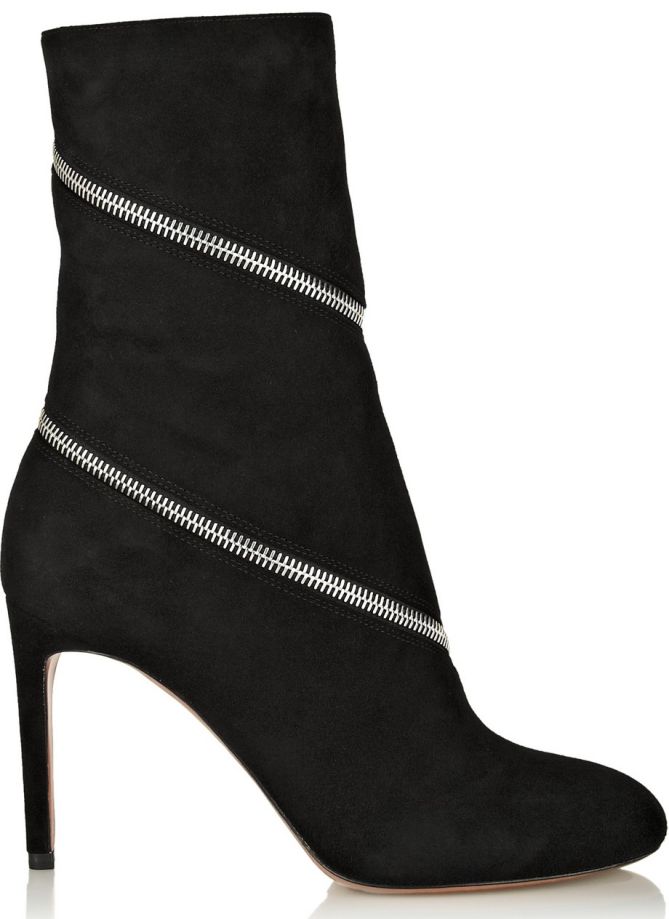 Alaia Ares Zipper Trim Suede Boots, $2360
Would you like a pair?
A set will cost you a whopping $2360. For the gals on a budget, below is a pair that may just give you the fix without the accompanying price tag.
Meet the Trouvé "Destin" Boots. These shoes feature pointed toes, slanted zipper trimming along the vamps, and very comfortable 3.5-inch-tall heels. They also retail at an affordable $140: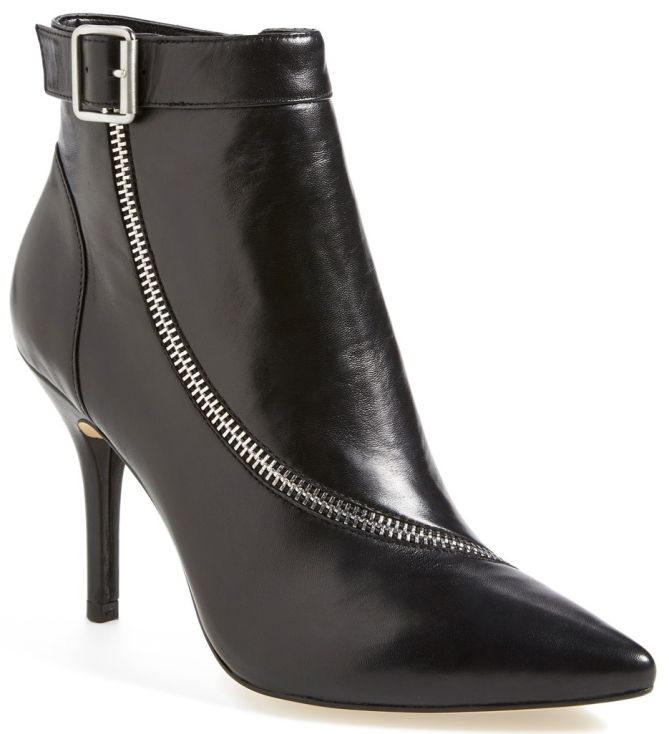 Trouvé Destin Boots, $140